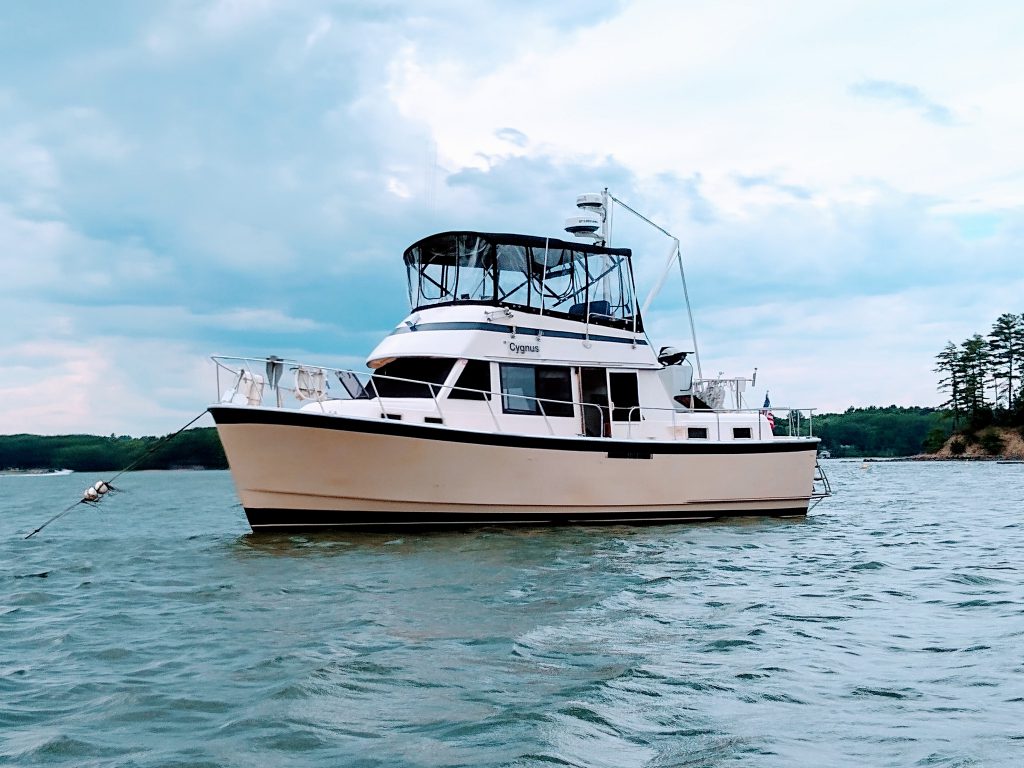 Cygnus is a 1980 Prairie 36 Coastal Cruiser, a trawler-style recreational vessel, currently home ported on the Piscataqua River, along the Maine / New Hampshire border.
Purchased by the current owners in 2013, Cygnus is believed to have previously completed the Great Loop under the command of a previous owner.
In 2016, Cygnus completed the shorter, but more challenging Down East Loop, maintaining a blog of the trip. This blog, along with time-lapse videos of the trip, can be found on the Videos and Blogs page.
Cygnus continues to ply the coastal waters and rivers of the Northeastern US.
2021 Update: Hard to believe this year will be the fifth anniversary of Cygnus' Down East Loop trip. She's looking good, with a number of updates. Covid restrictions are keeping us closer to port this year, but preliminary planning has already begun for the Great Loop.
Stay tuned!