Saturday, August 27th
At 1406 (2:06 PM) we passed close by Portsmouth Harbor buoy #2, crossing the track that we'd left back on May 30th.
This officially completes the Down East Loop!
We got to enjoy one last sunset over Portland Harbor last night.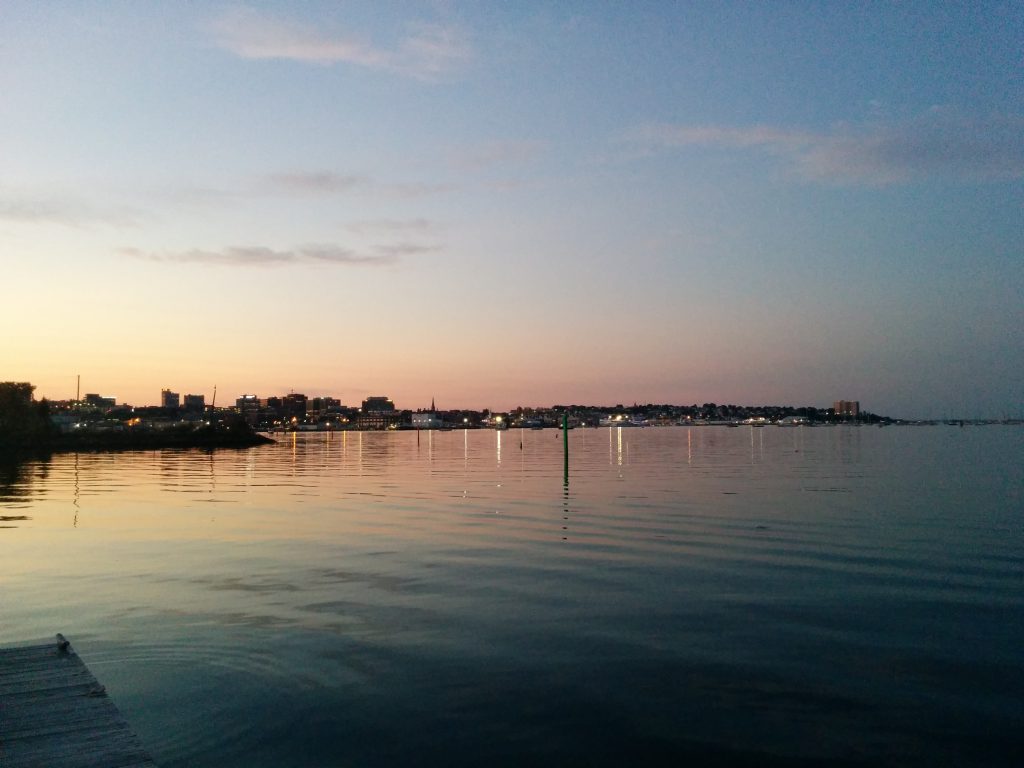 The weather was perfect for the 46-mile transit down to the Piscataqua River. Seas were nearly flat and the wind was light, with just enough breeze for the (real) sailors to set some canvas and provide us with nice scenery as we passed.
Our first landmark along the way home was Portland Head Light: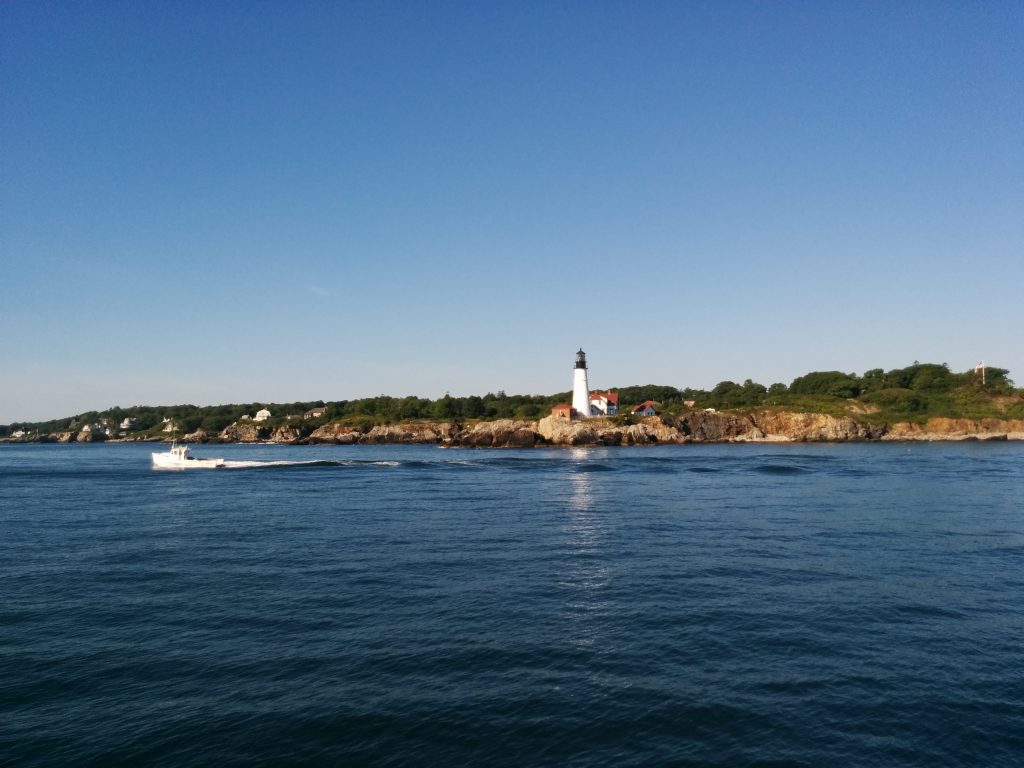 We next passed the Two Lights of Cape Elizabeth, then turned onto a straight course for Portsmouth Harbor.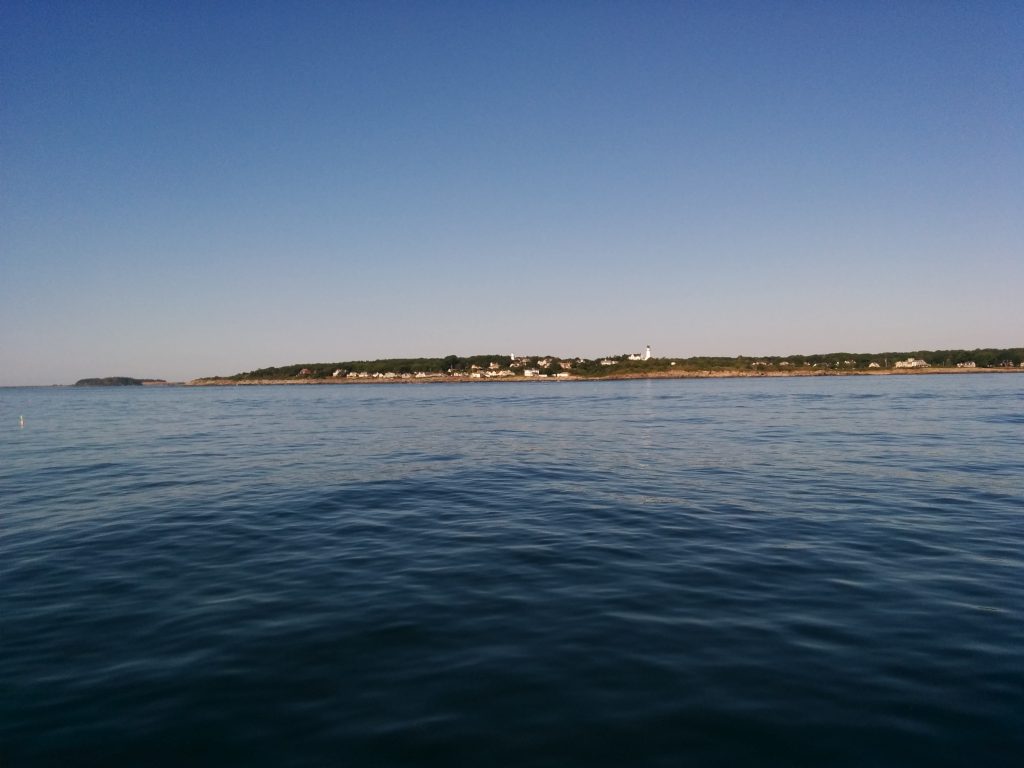 We'll be on the boat for the rest of the weekend, but as of today our Down East Loop trip is officially done.
Miles travelled: 2246
Engine Hours: 320.2