On Sunday, March 19th the wind remained strong out of the Northwest. Fortunately, we were in the ICW and the barrier islands to our West blocked the waves from the open Gulf.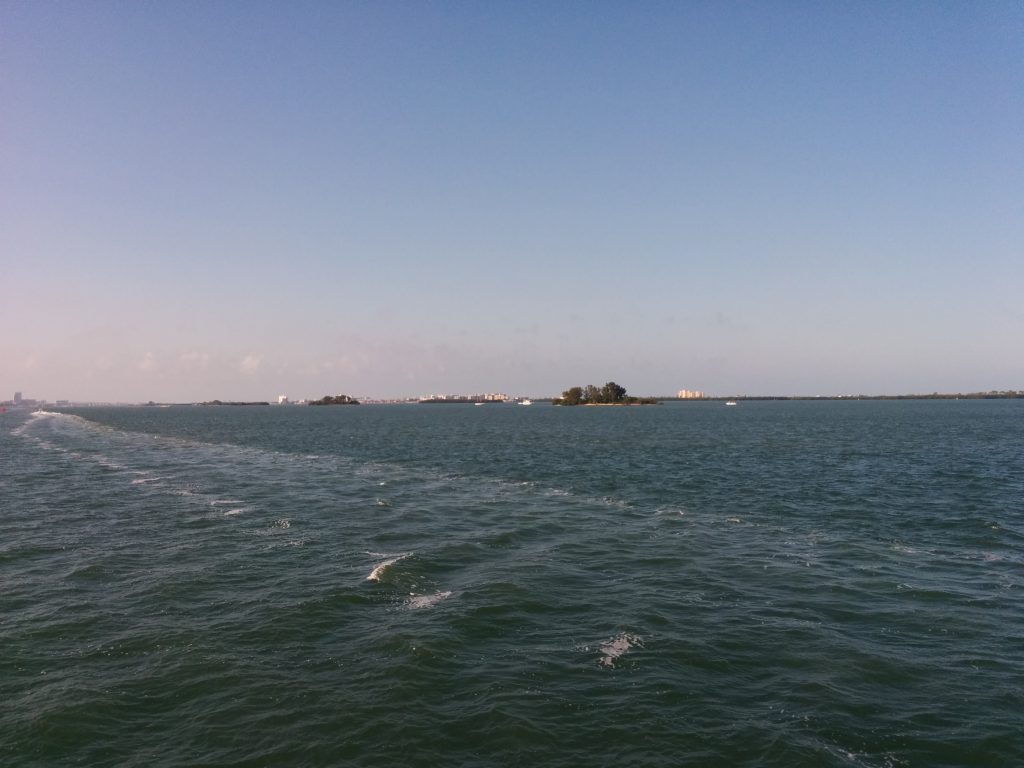 Here the ICW was much more heavily populated than previous days.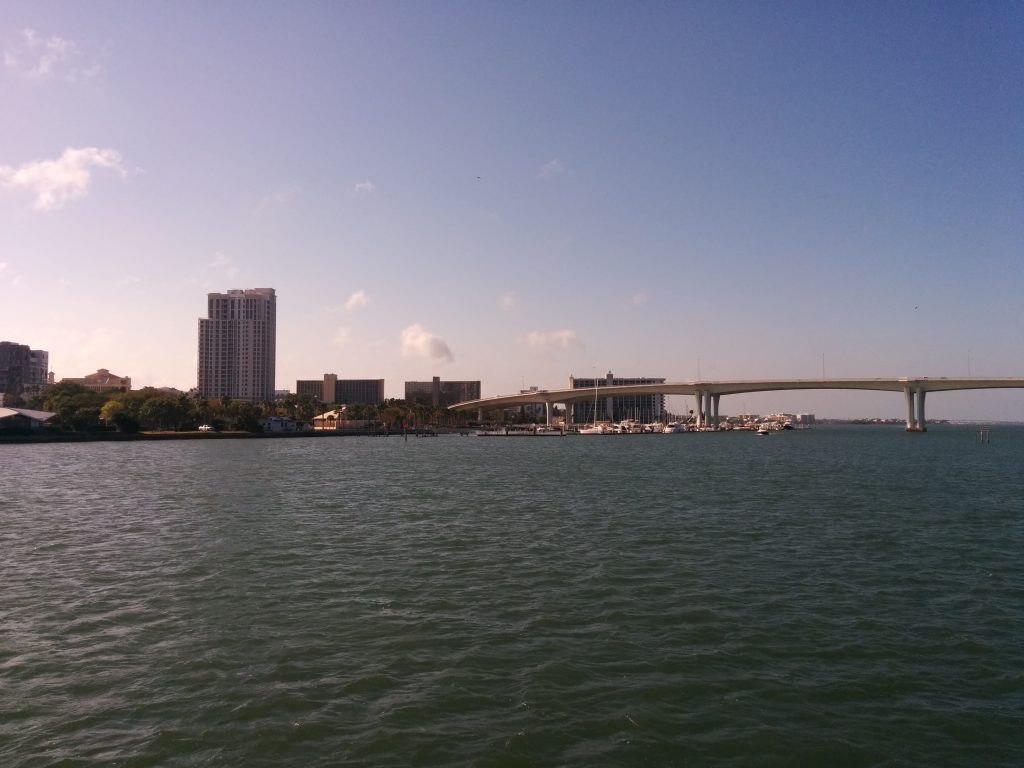 Waterfront property values also seemed to be increasing.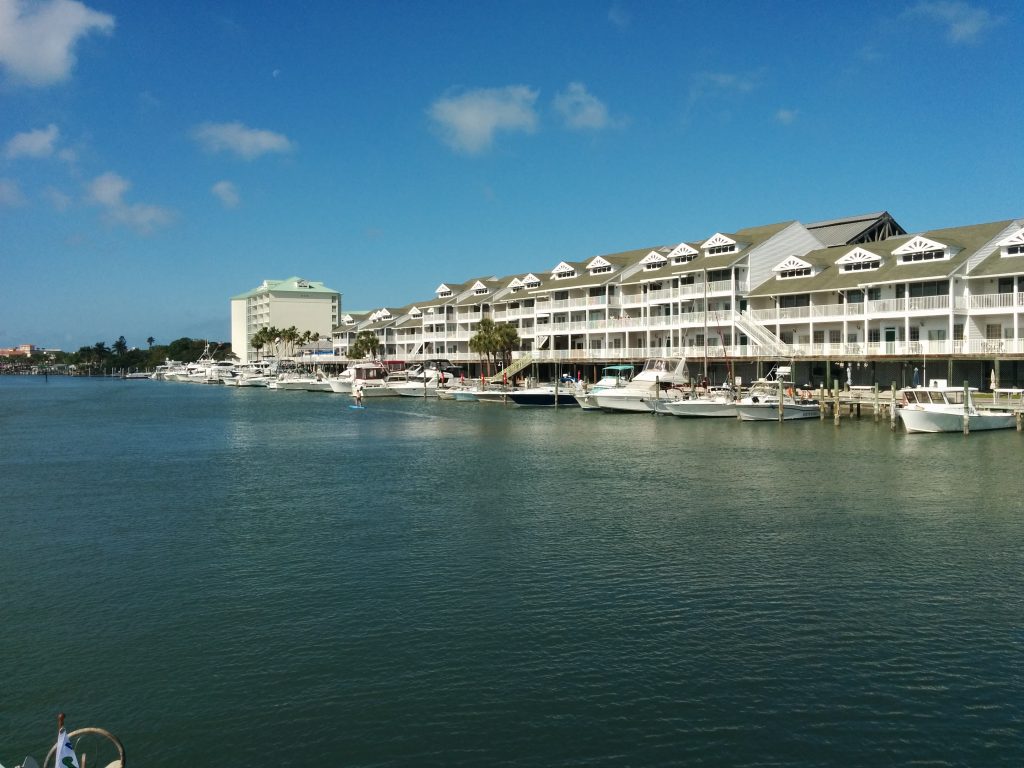 Pelicans had been with us since Alabama, but here the large brownish "Florida" pelicans were everywhere.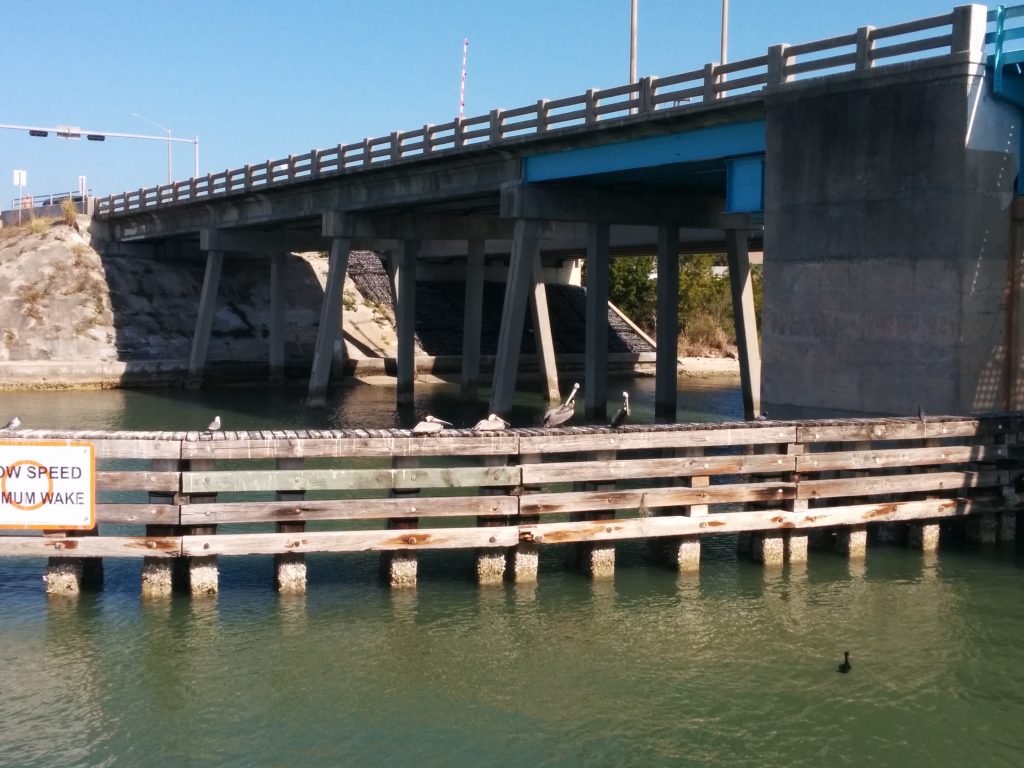 Crossing Tampa Bay we were more exposed to the long fetch of the wind, and the waves that produced.  All morning we'd been hearing radio communications about a disabled vessel offshore outside the Sunshine Skyway Bridge.  It was not a good day to be in that situation.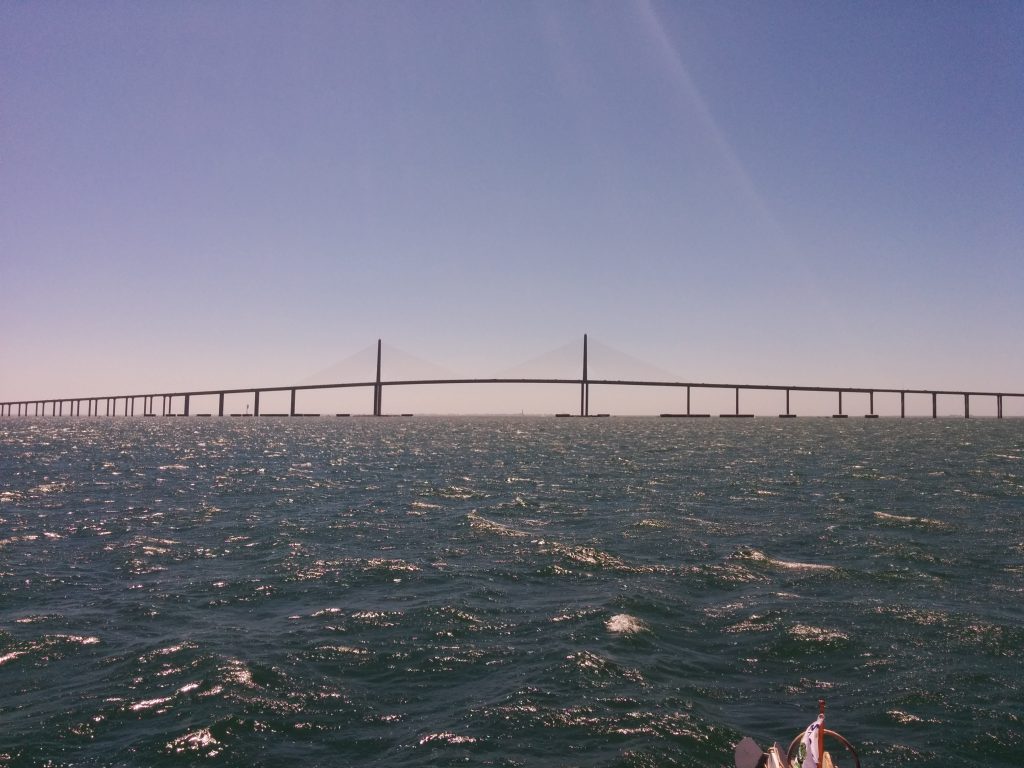 We were glad to be in the relative protection of the Bay.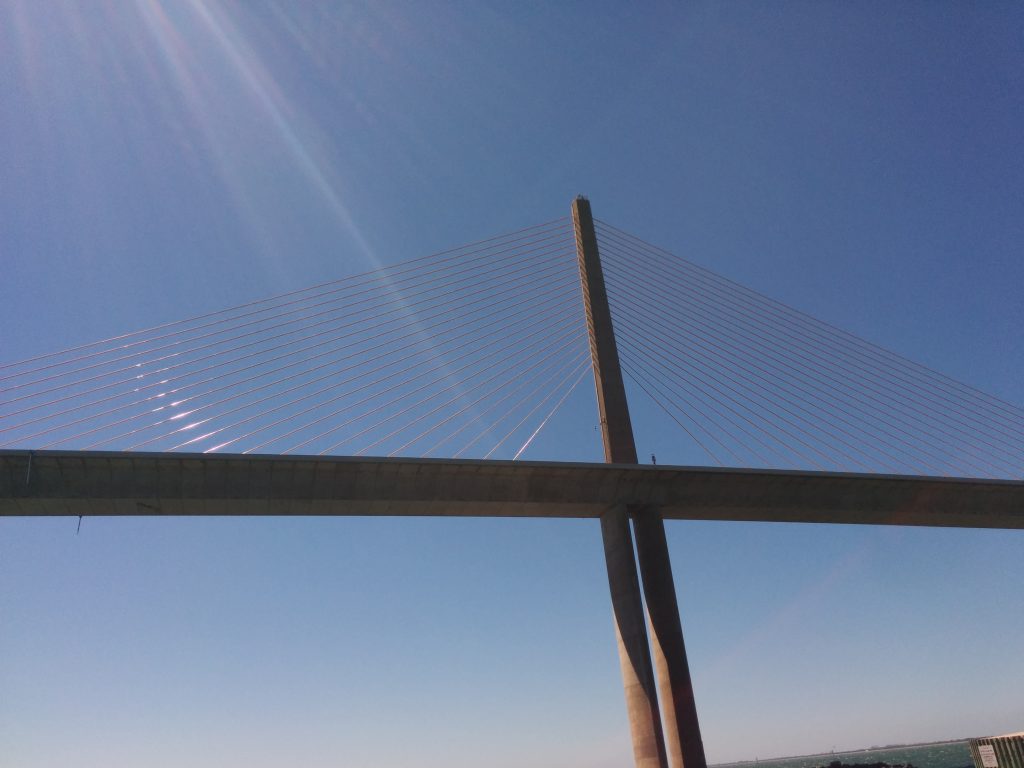 The ICW is a dredged channel which passes through many shallow waterways. The spoils from dredging (really just pumping the watery sand) is simply deposited along the sides of the channel.  Sometimes these even shallower areas are visible, and sometimes they form low islands.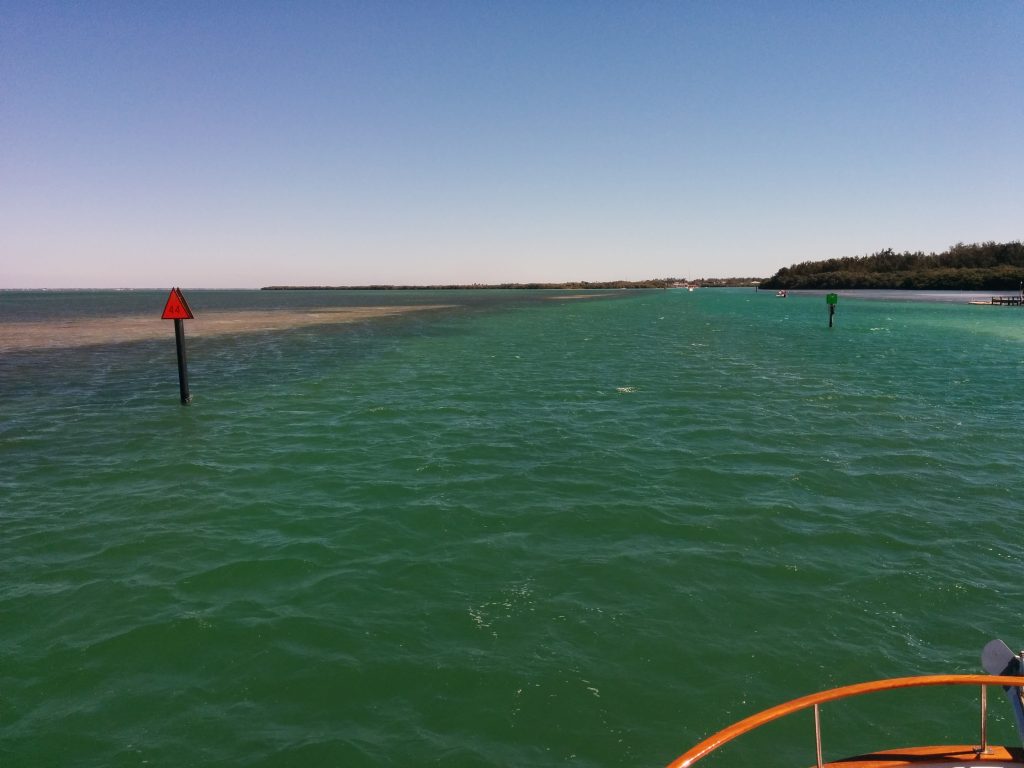 Even with the stiff breeze, the water often still had that tropical look.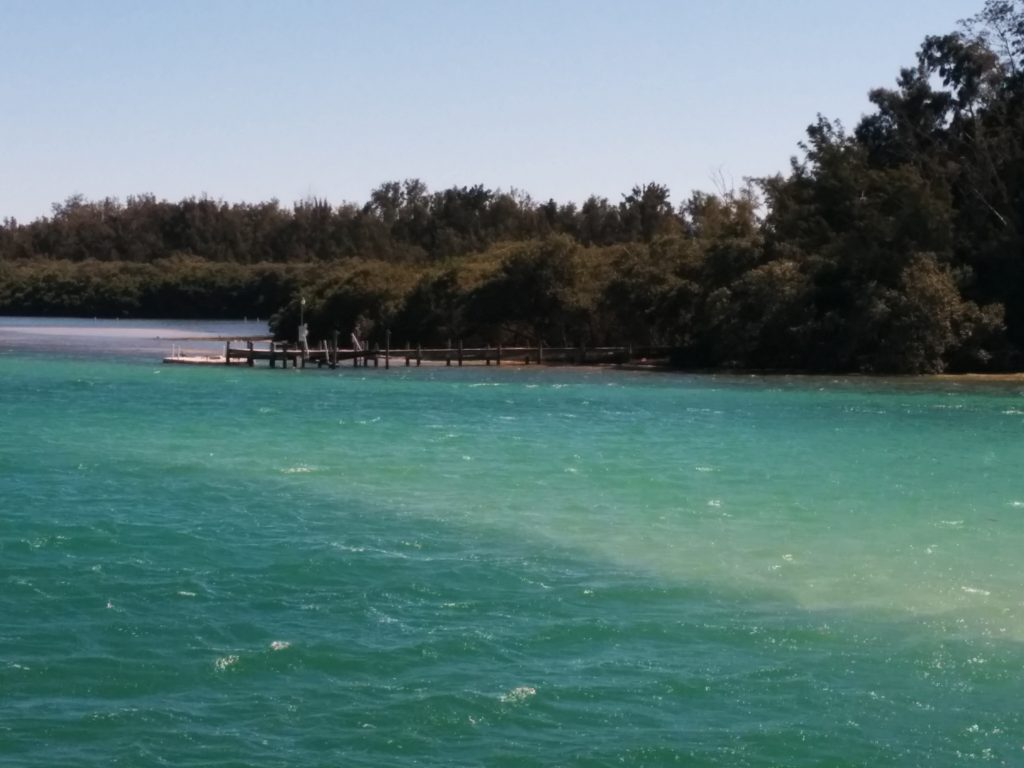 The anchorage we chose was an easy stop right off the ICW along the Sarasota waterfront.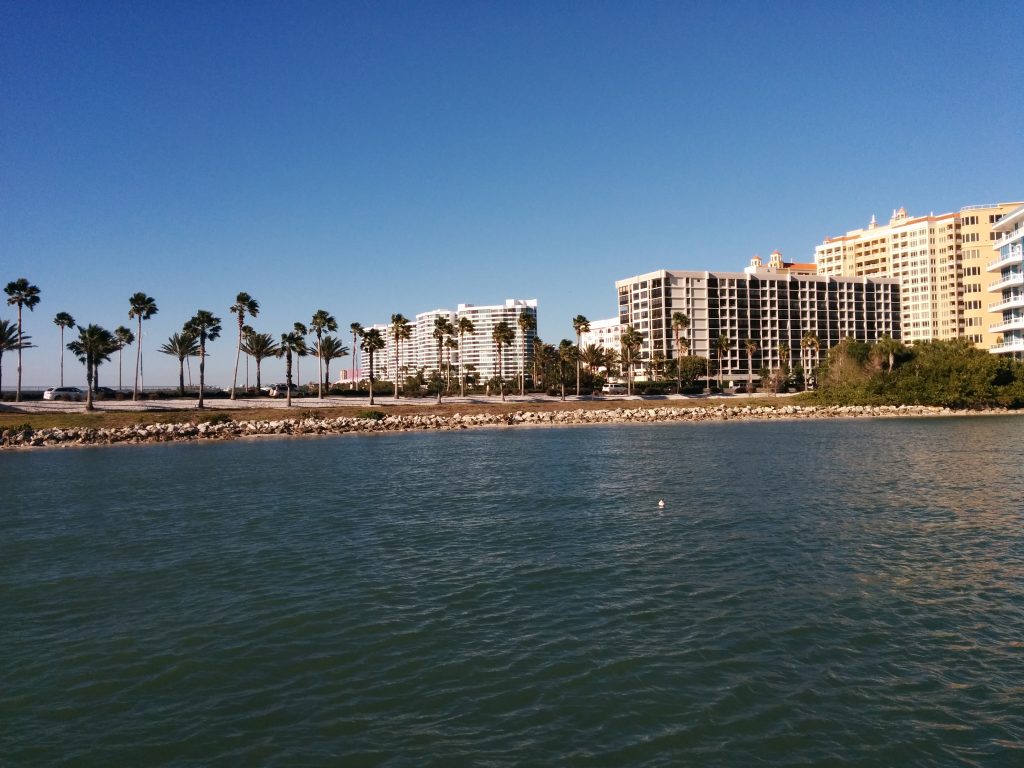 Like much of Florida, we found many of the boats already anchored here appeared to be long-term live-aboards.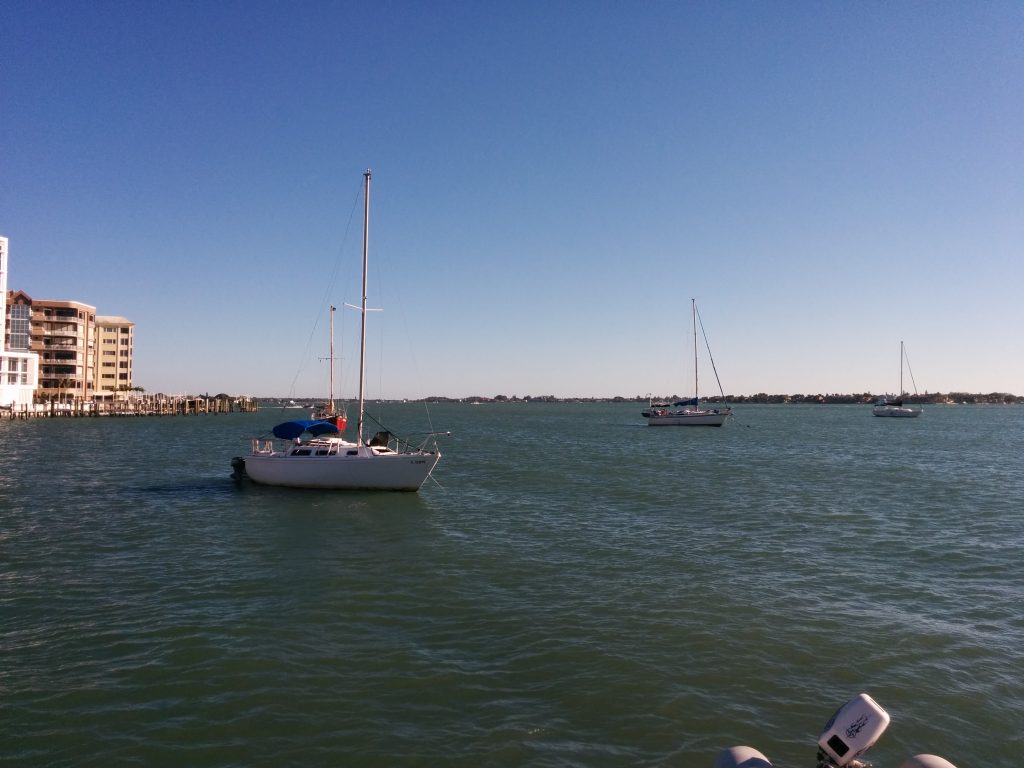 On Day 18 we'd put 63 nautical miles behind us, for a total this trip of 1078 miles.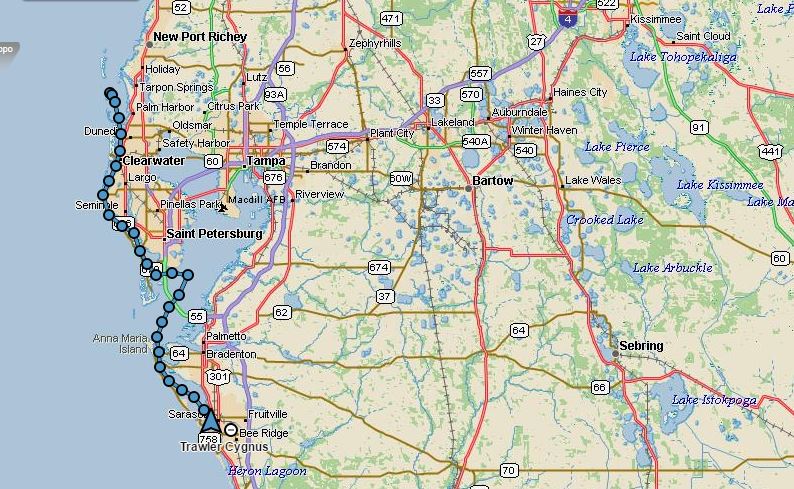 Previous: Day 17 – Suwannee to Tarpon Springs