On Tuesday, March 21st, the anchorage was still filled with boats which had stayed overnight.  This must be a very popular location.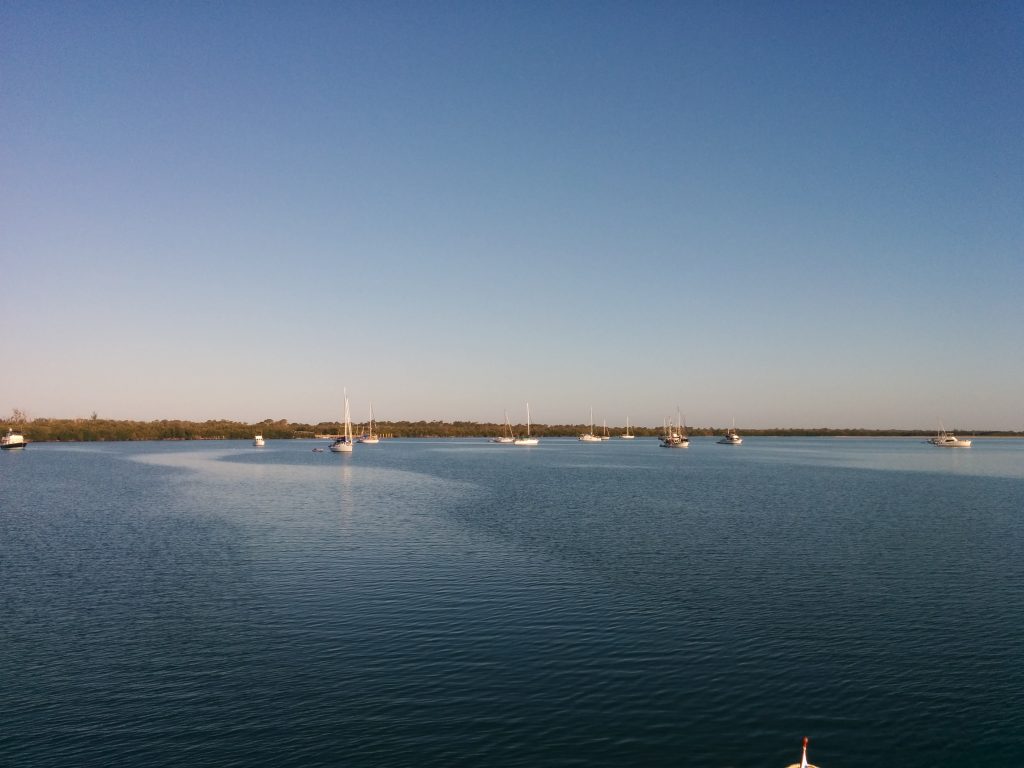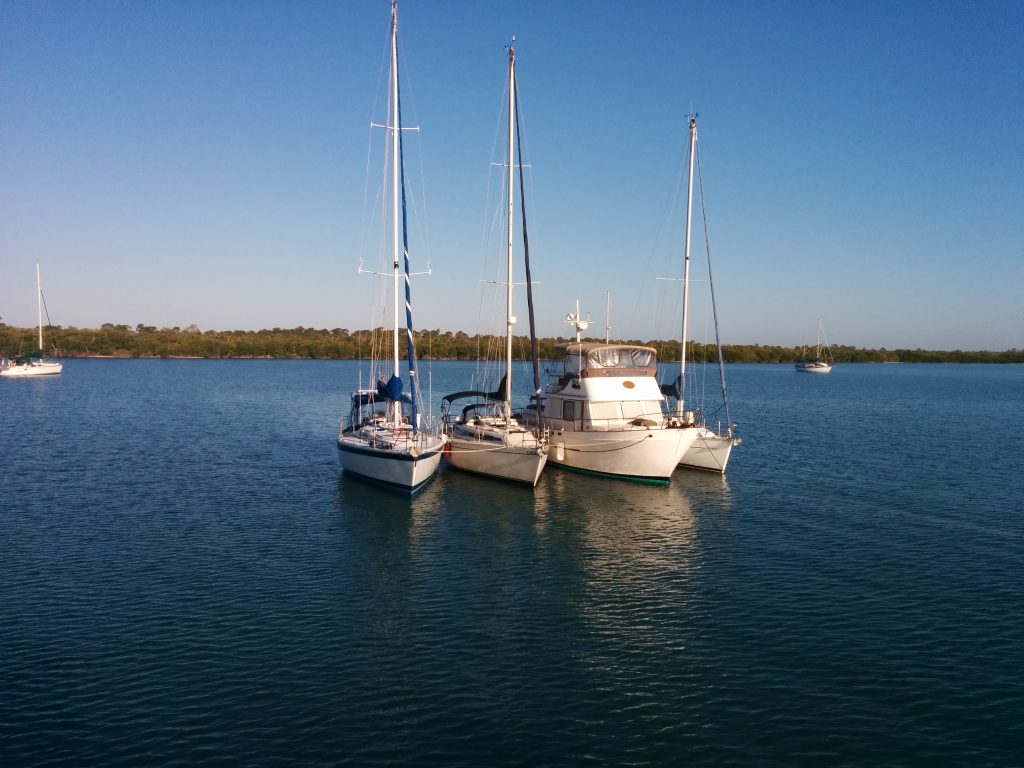 Today we passed Sanibel Island and crossed San Carlos Bay.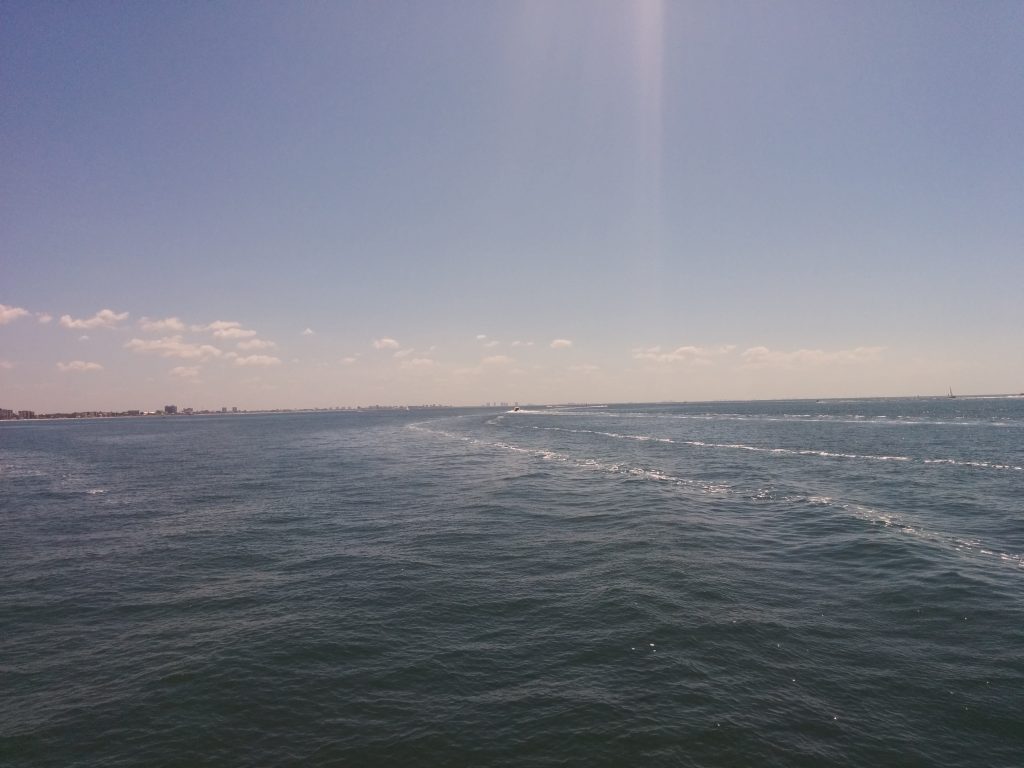 Soon we were entering the inlet to Fort Myers Beach.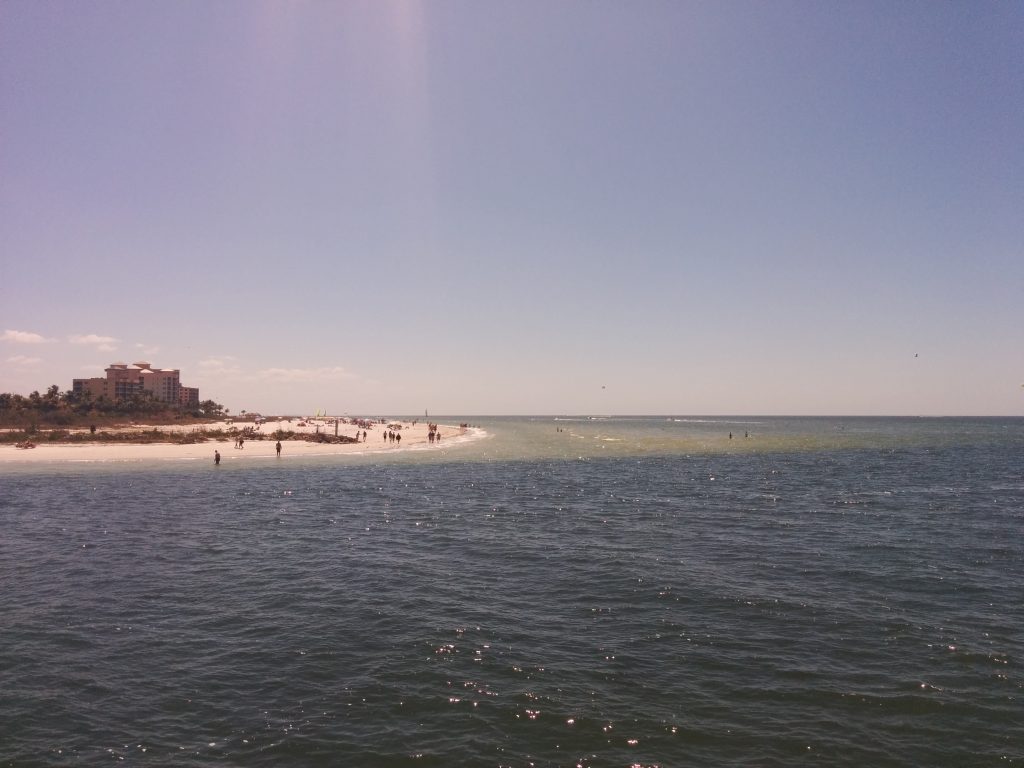 At Fort Myers Beach we met up with a snowbird whose vessel would be accompanying the boat back to Maine, and who would provide some local knowledge.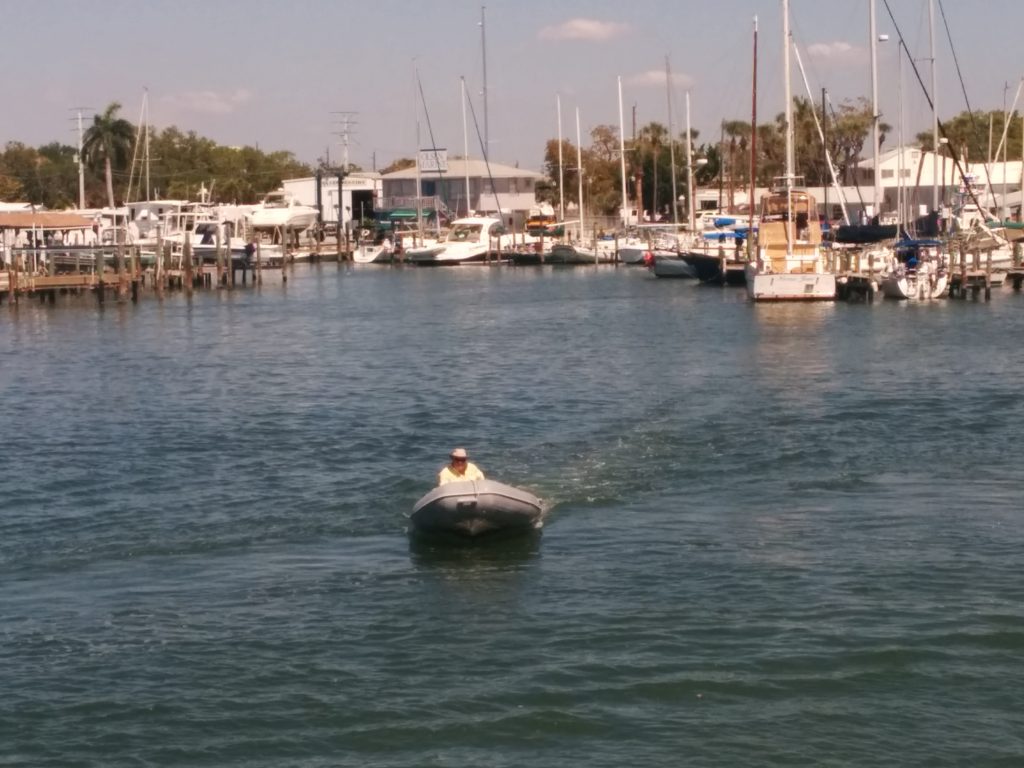 The first bit of local knowledge we received was the location of the best fuel stop around, just past the shrimp fishing fleet.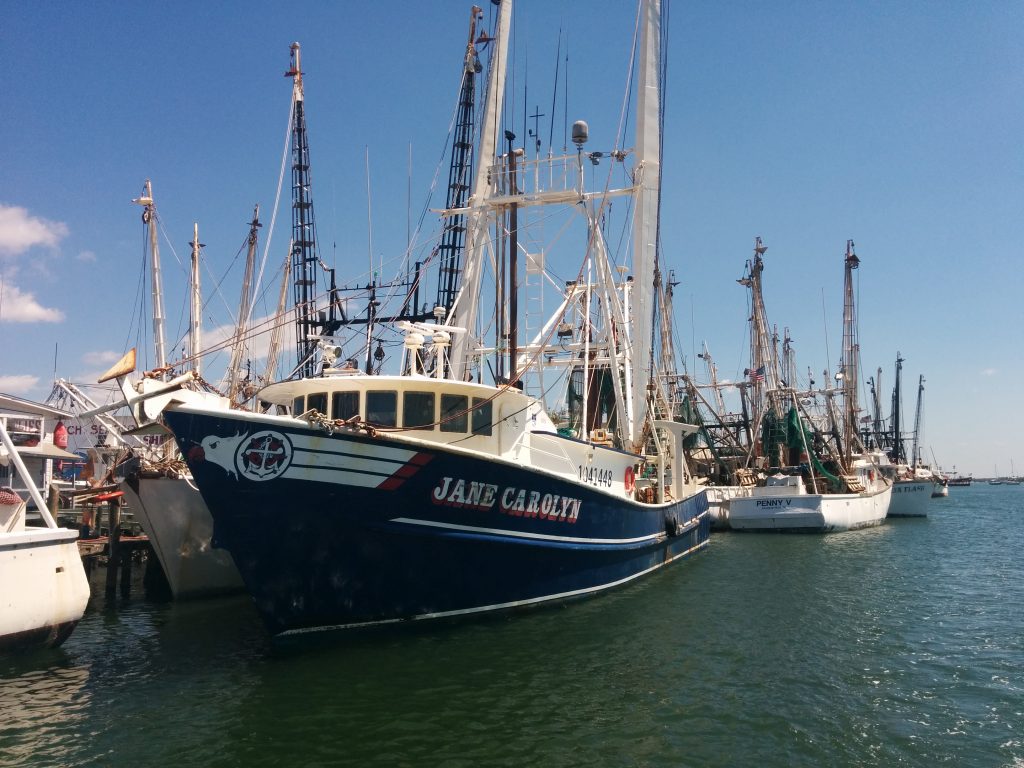 Our stop for the next couple of nights was Bonita Bills, a small restaurant with some room for transient boats on their docks.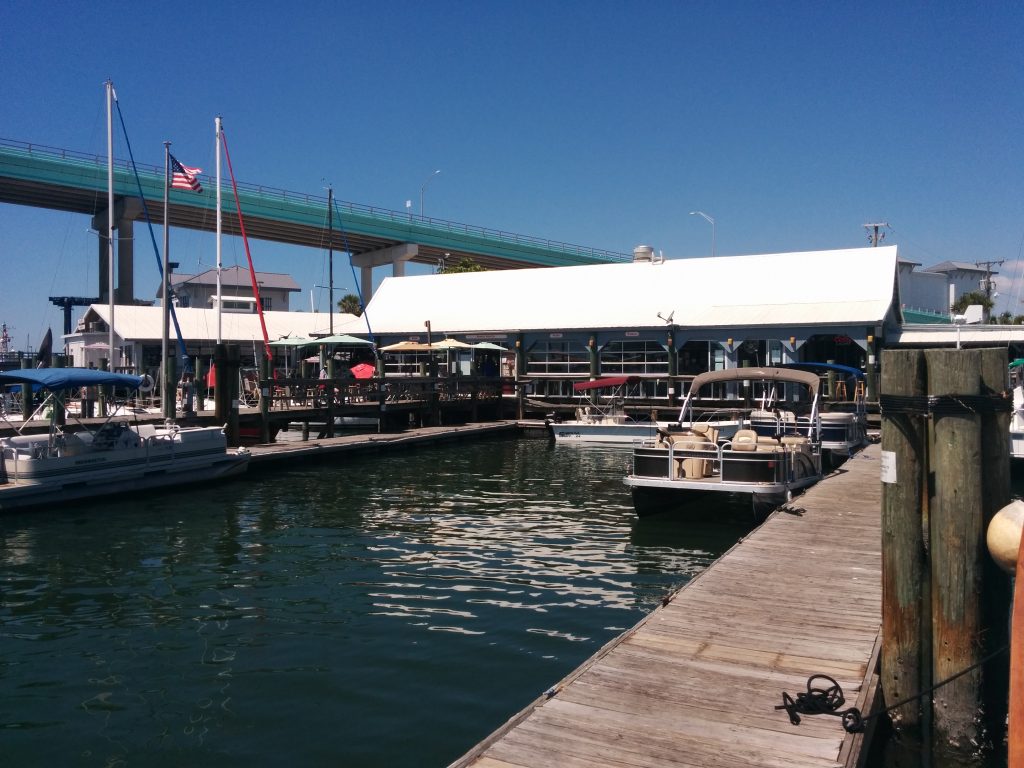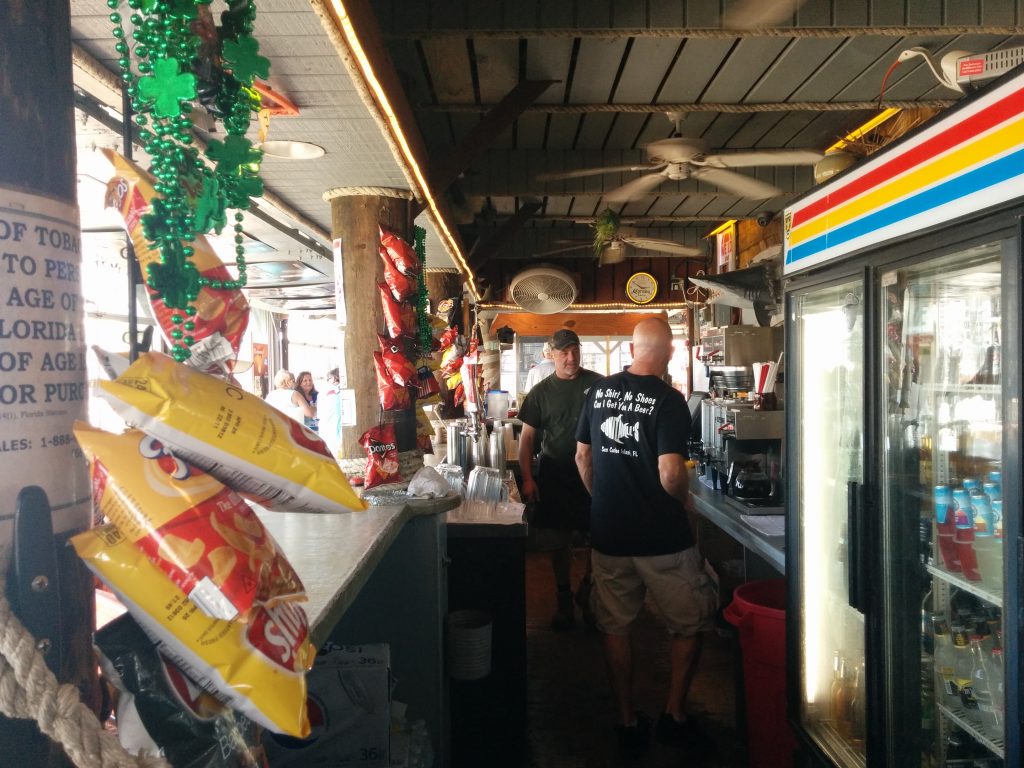 On Day 20 we'd gone 25 nautical miles, for a total this trip of 1158 miles.  This turned out to be very close to my original estimate of 1160 miles, made before leaving Chattanooga.
Previous: Day 19 – Sarasota to Cayo Costa
Next: Days 21 and 22 – In Port