On Sunday, March 26th we started early again and soon turned toward Lake Okeechobee.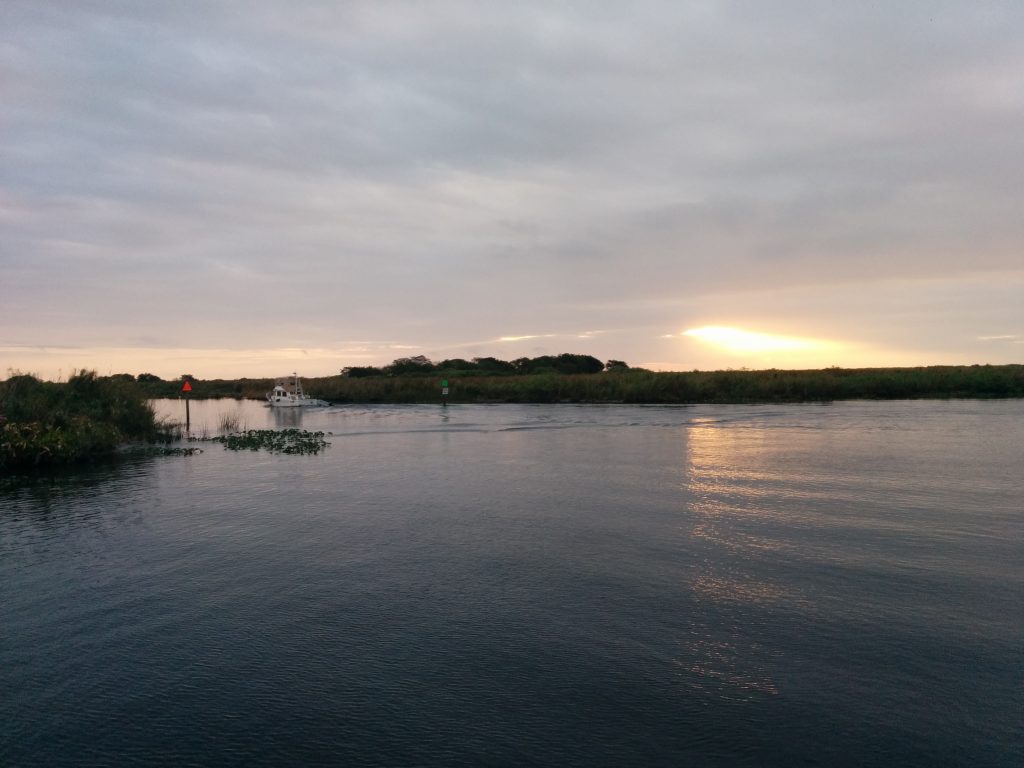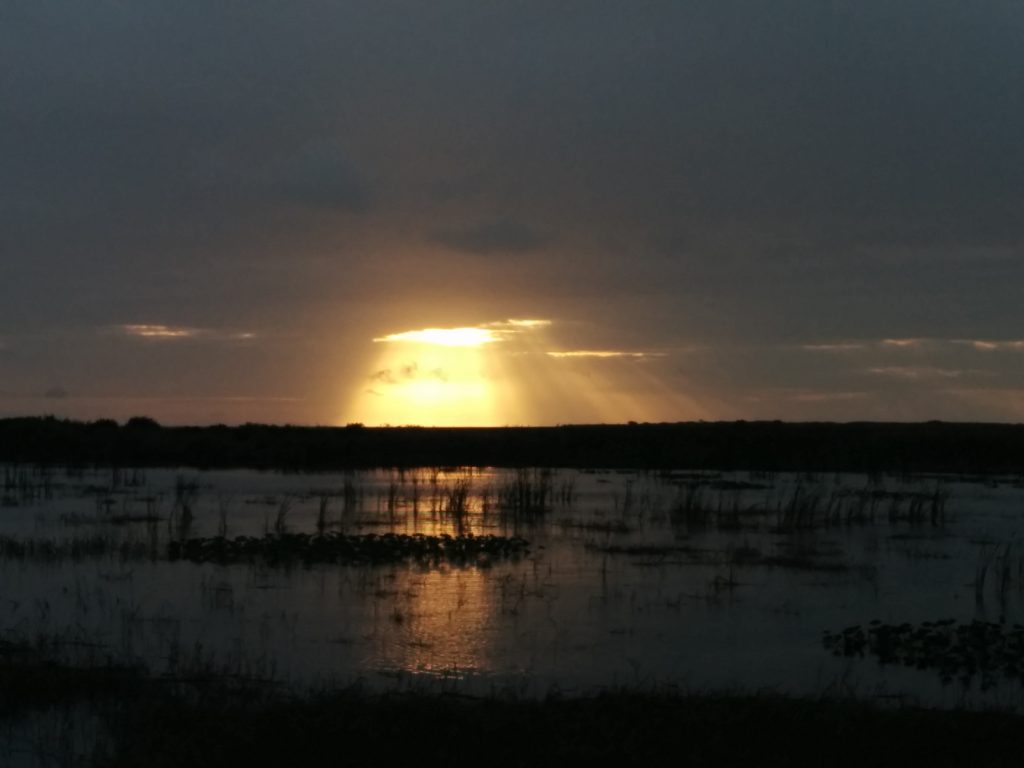 Before long we were leaving the swamp behind and heading out on the open lake.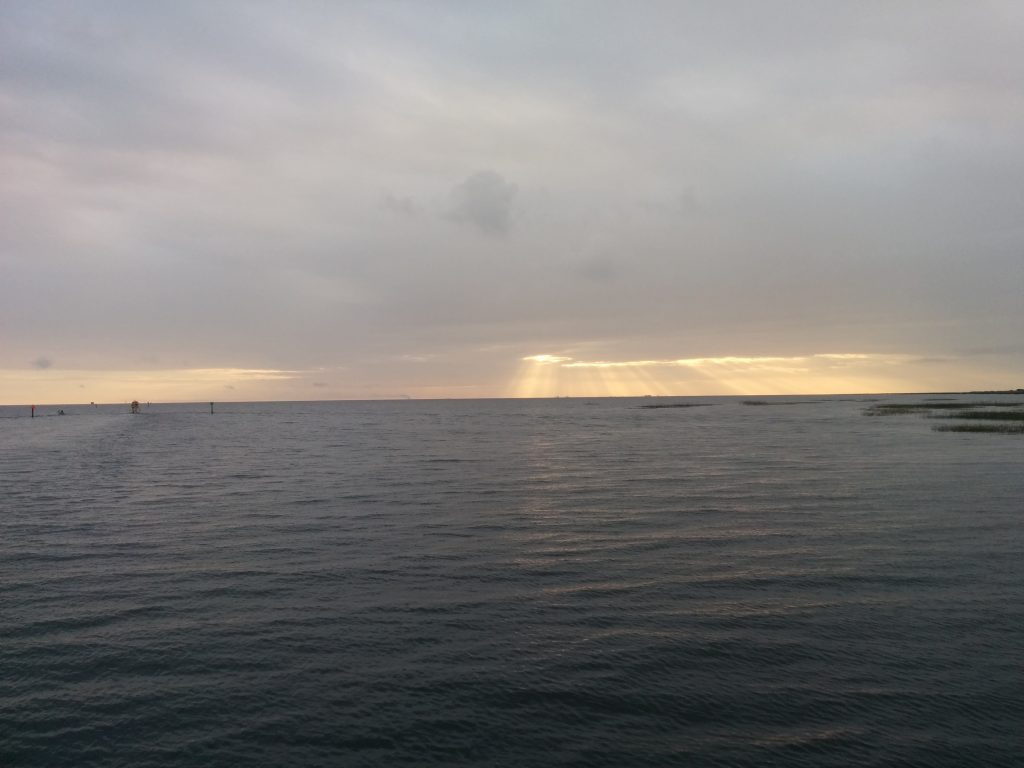 After an uneventful crossing, we found the Mayaca Lock at the far end of the lake was open for a clear pass-through.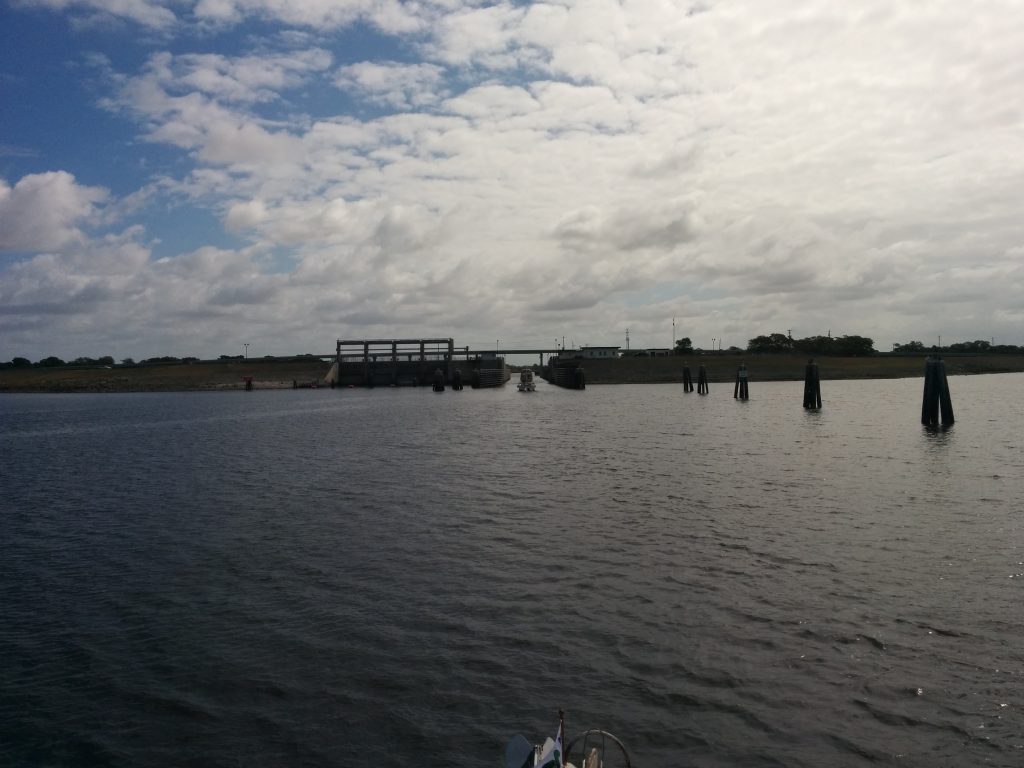 The last lock at the St. Lucie River brought us back to sea level.  Actually, even though we'd crossed the Florida Peninsula, we'd never gotten more than about 12 feet above sea level.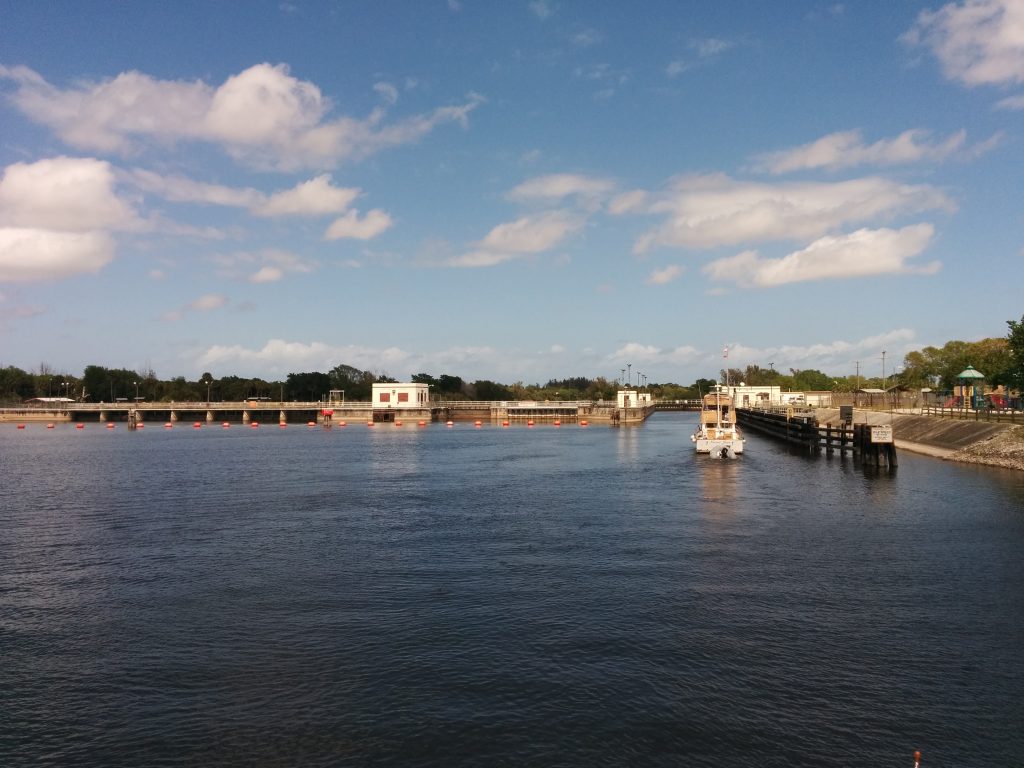 Our final stop was an anchorage in Stuart called Manatee Pocket, filled with both transients like us, and a few boats which had been there all season, from as far away as Canada.
On Day 25 we'd traveled 48 nautical miles for a trip total of 1273 miles.
Manatee Pocket was also my last stop before flying home, while the convoy would continue up the Atlantic coast, with more boats joining along the way.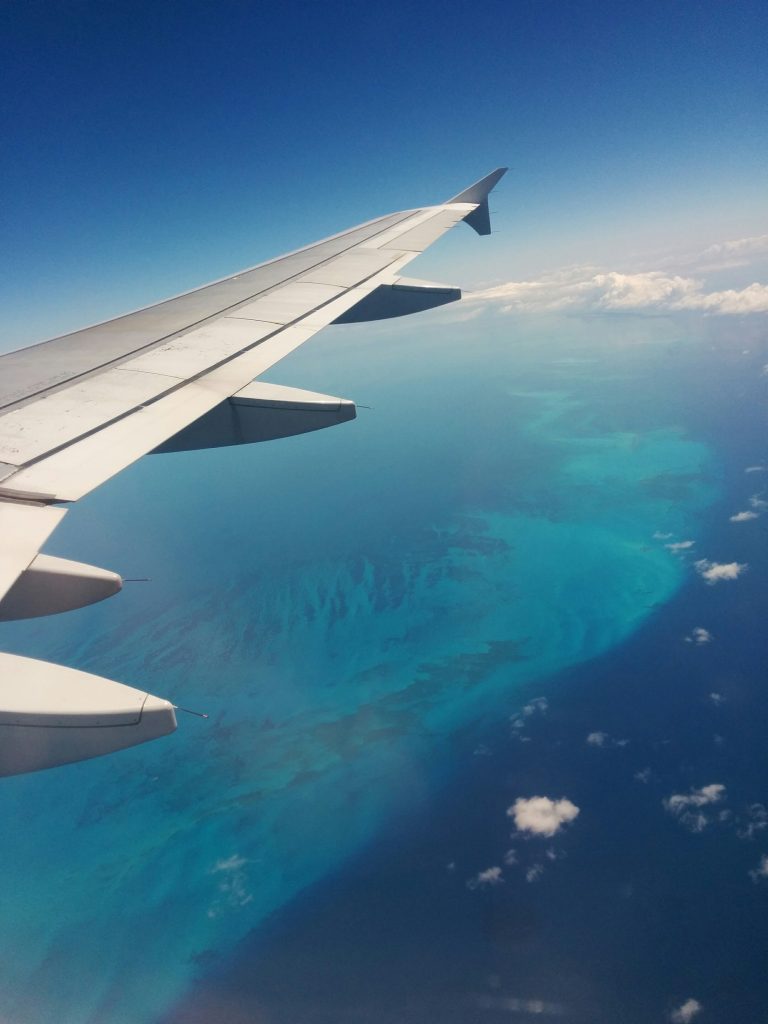 The plane passed over the Bahama Banks, and much of the Atlantic ICW on the way home.  Maybe next time…
Previous: Day 24 – Franklin Lock to Clewiston
Back to Tennessee to Florida Home Page