Saturday, March 4th started with another lock, Guntersville Lock, shortly after getting underway.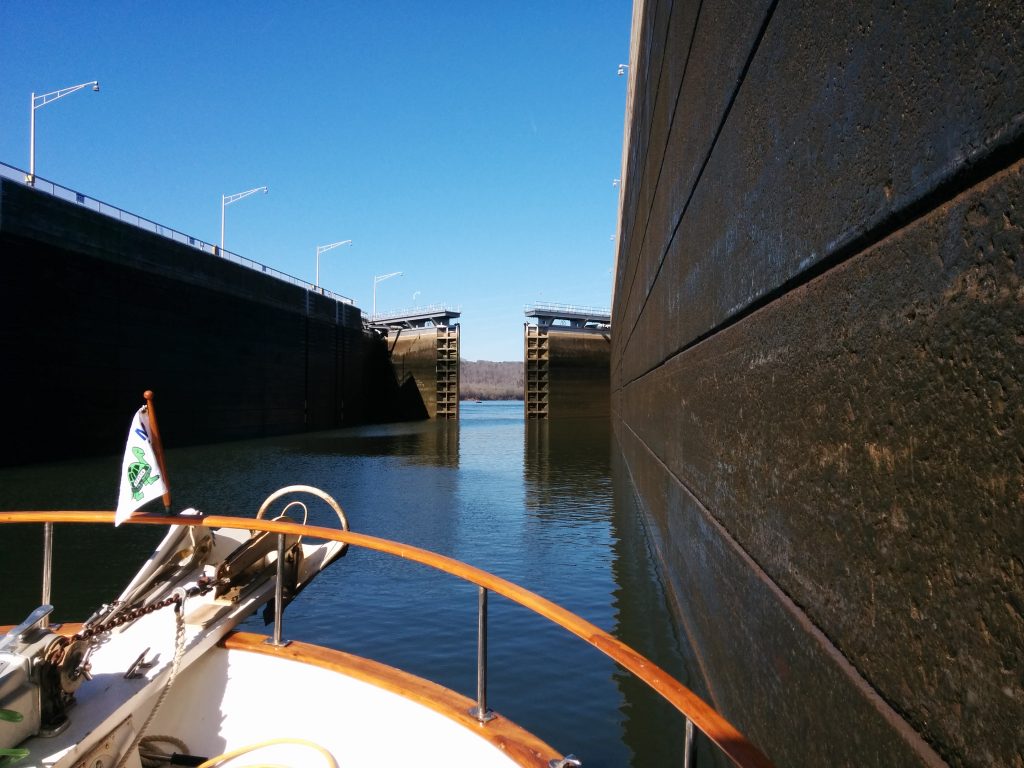 This stretch of river passes a number of towering cliffs. That dot at the base of the cliff is a small fishing boat.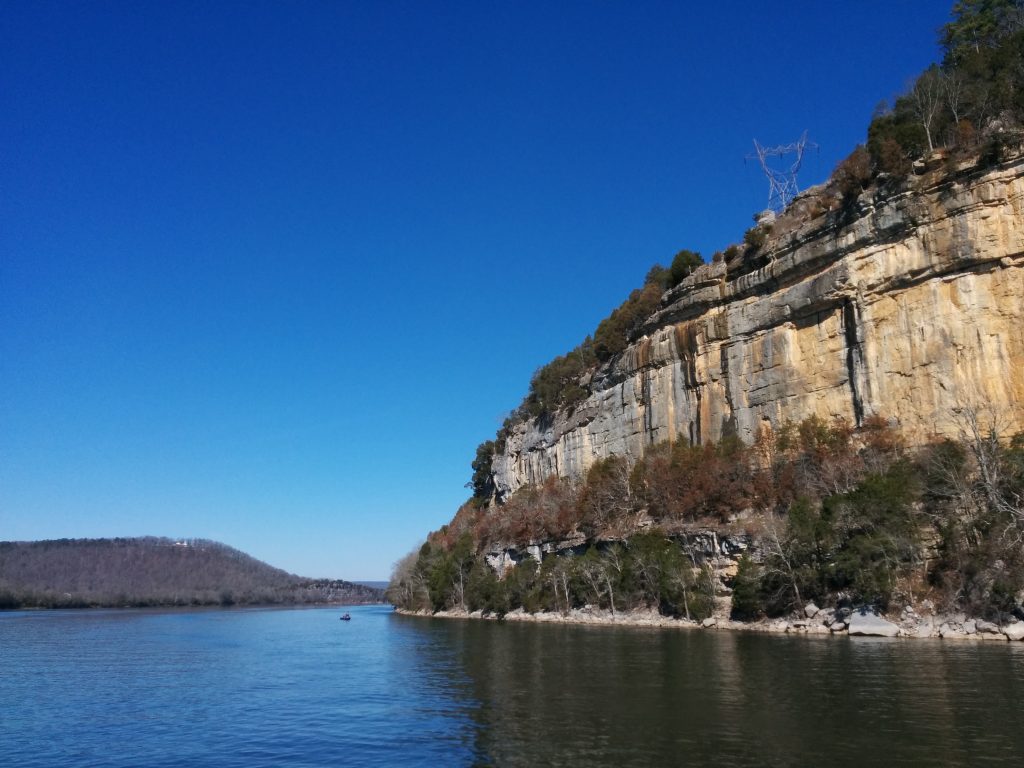 The last lock of the day was Wheeler Lock.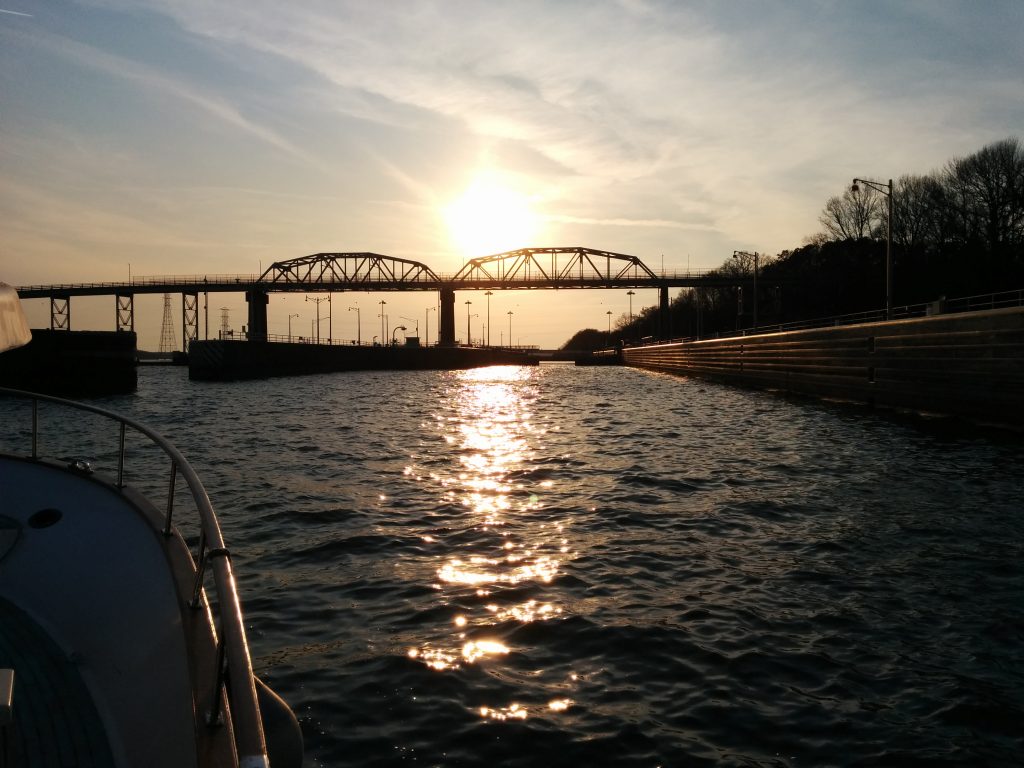 The sun was setting as we left Wheeler Lock.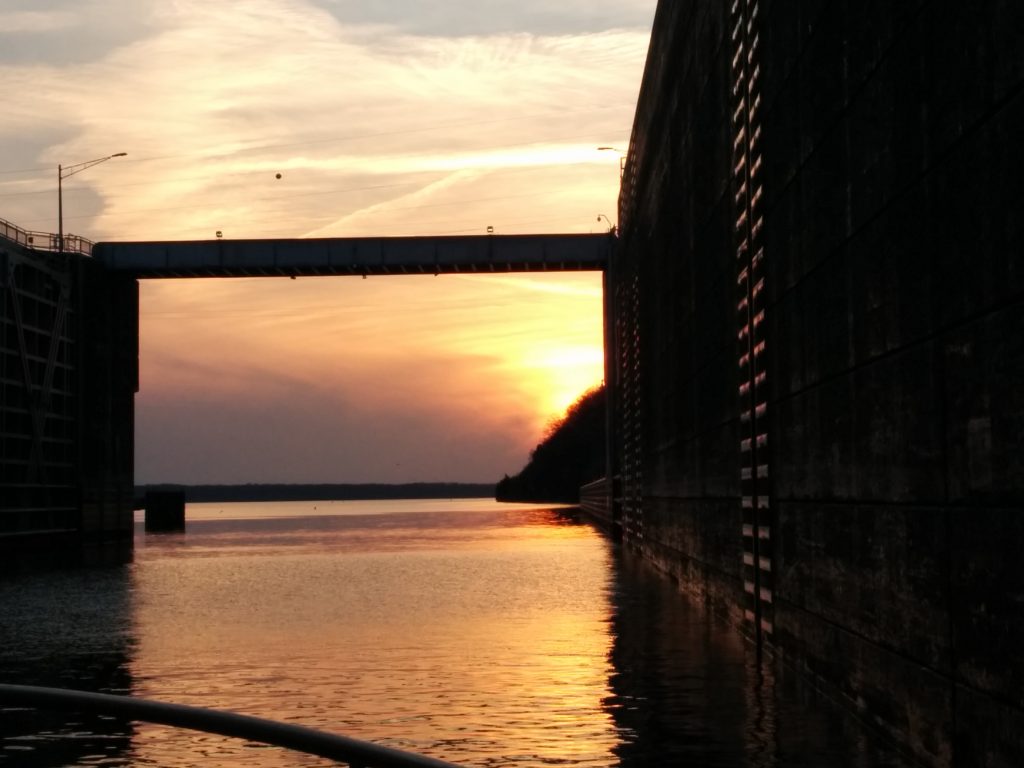 Our anchorage for the night, Bluewater Creek, was just after the lock.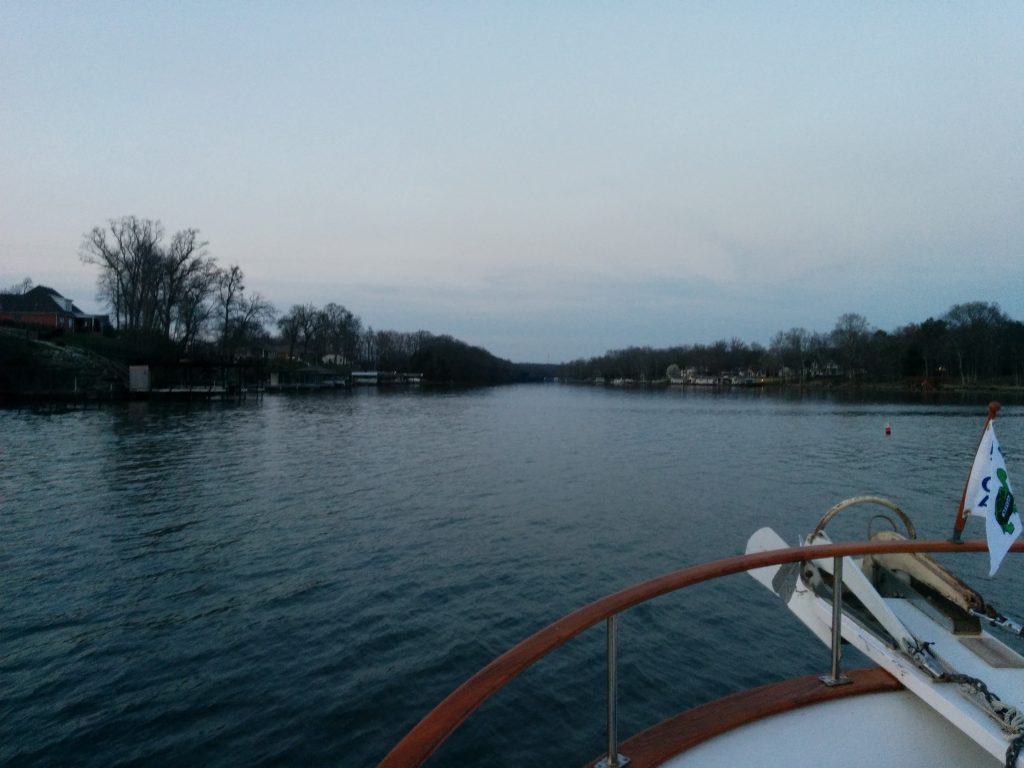 On Day 3 we did 71.4 nautical miles, for a total of 170 miles so far this trip.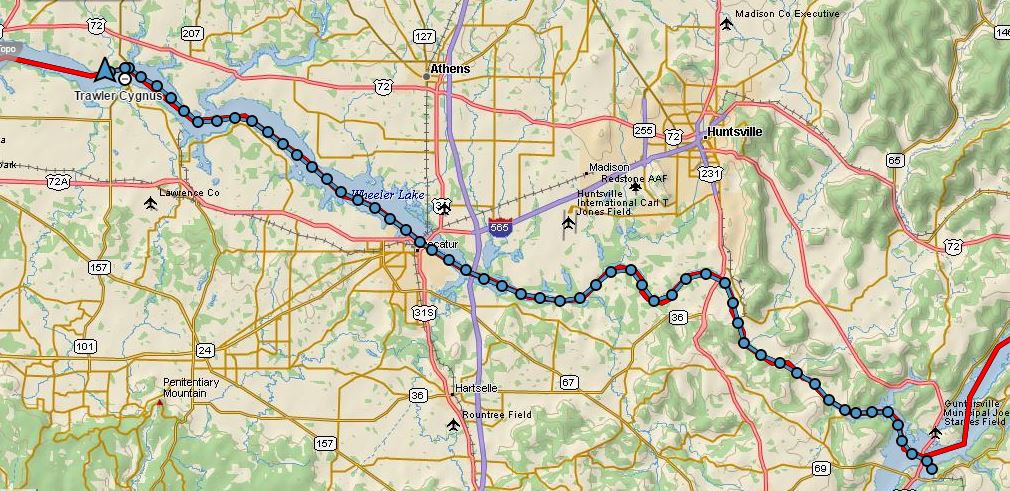 Previous: Day 2 – Racoon Creek to Guntersville
Next: Day 4 – Wheeler Dam to TennTom Waterway