We got underway Thursday, March 2nd, leaving Lakeshore Marina in Chattanooga under clear skies.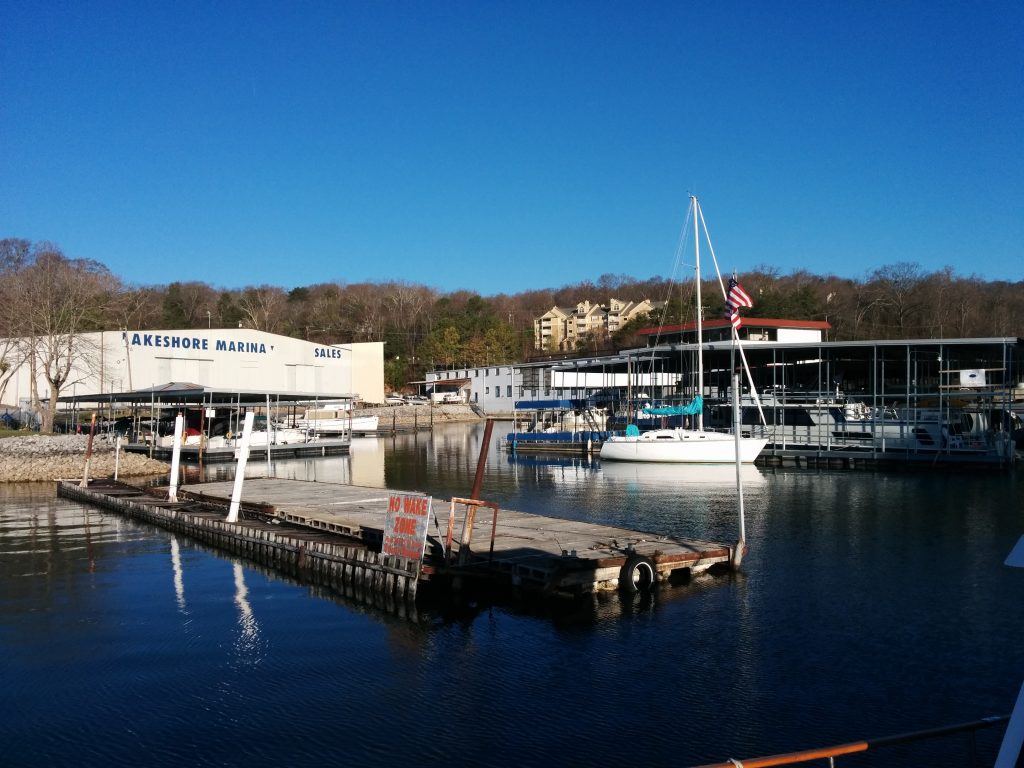 Our first lock, Chickamauga, was only a few hundred yards downstream from the marina.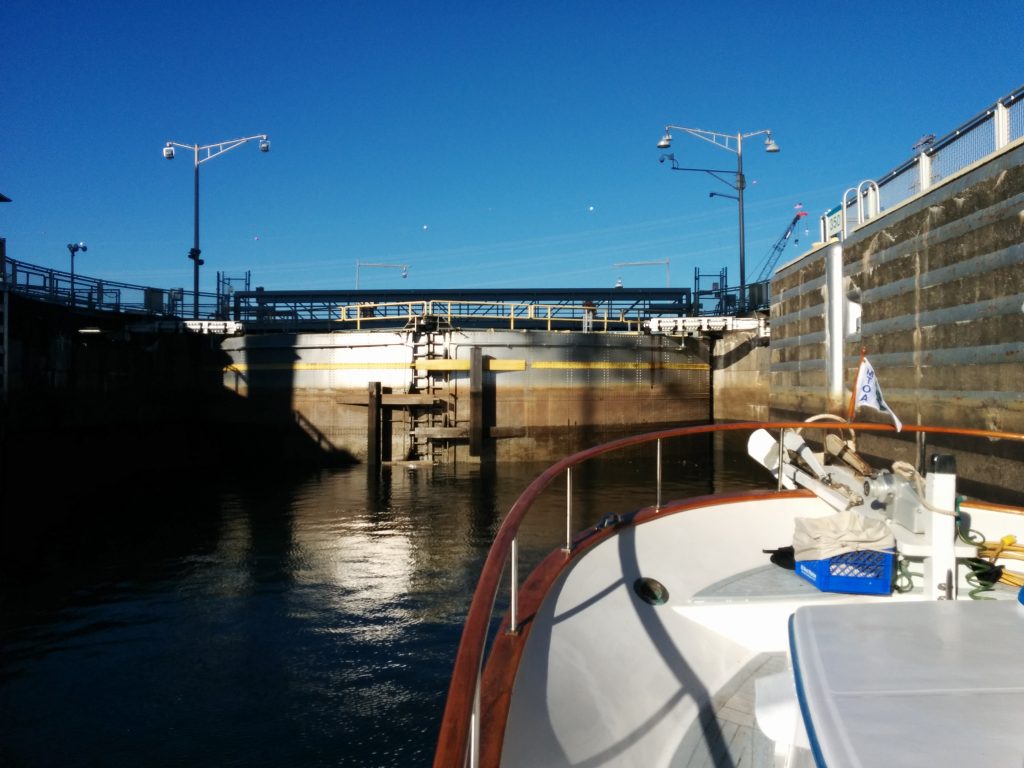 When the lock gates opened, we felt we were finally underway.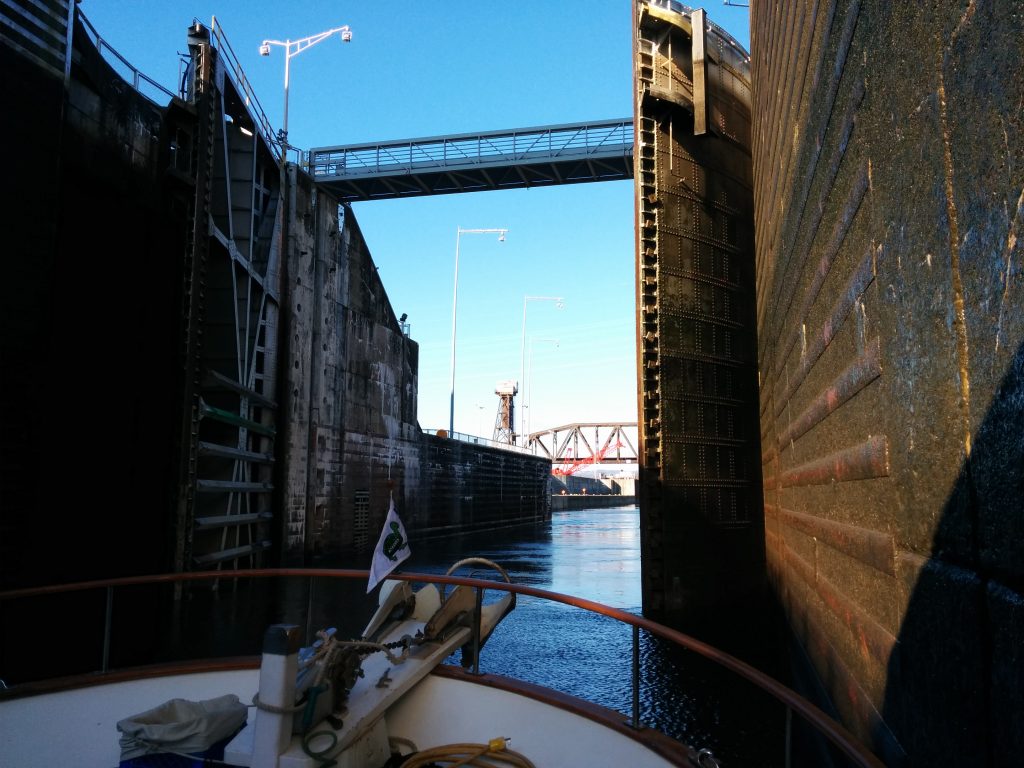 Our route took us along the winding Tennessee River, swollen and swift from the recent rains.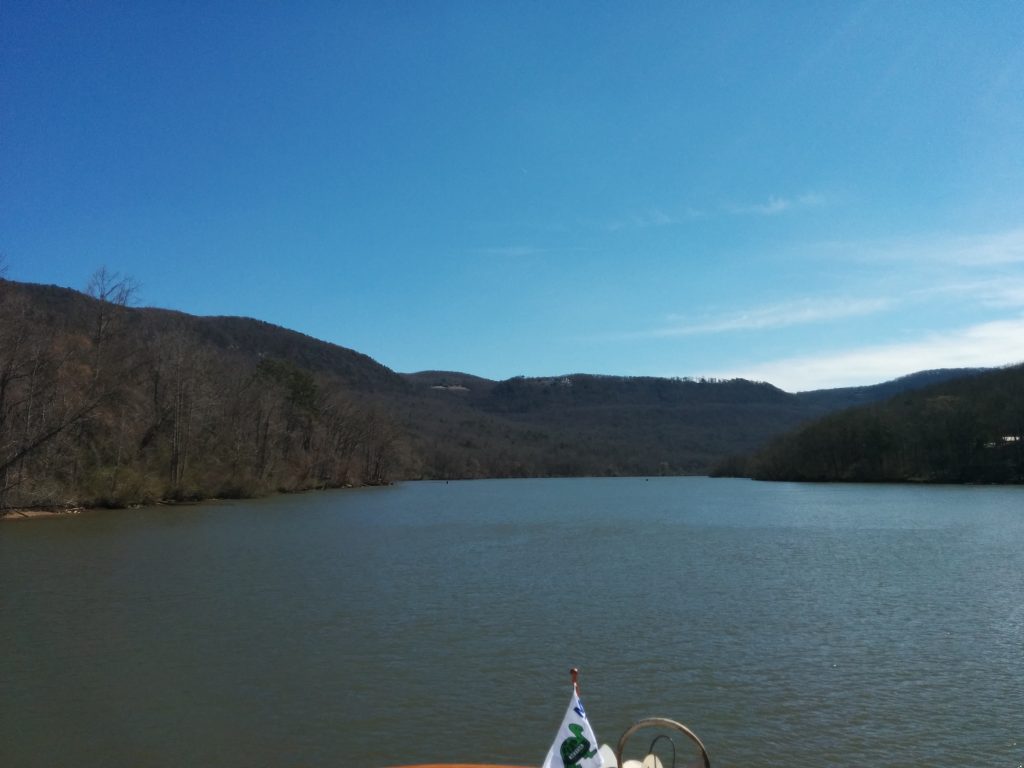 Before long, the river widened into Nickajack Lake and we passed through the lock at the Nickajack Dam.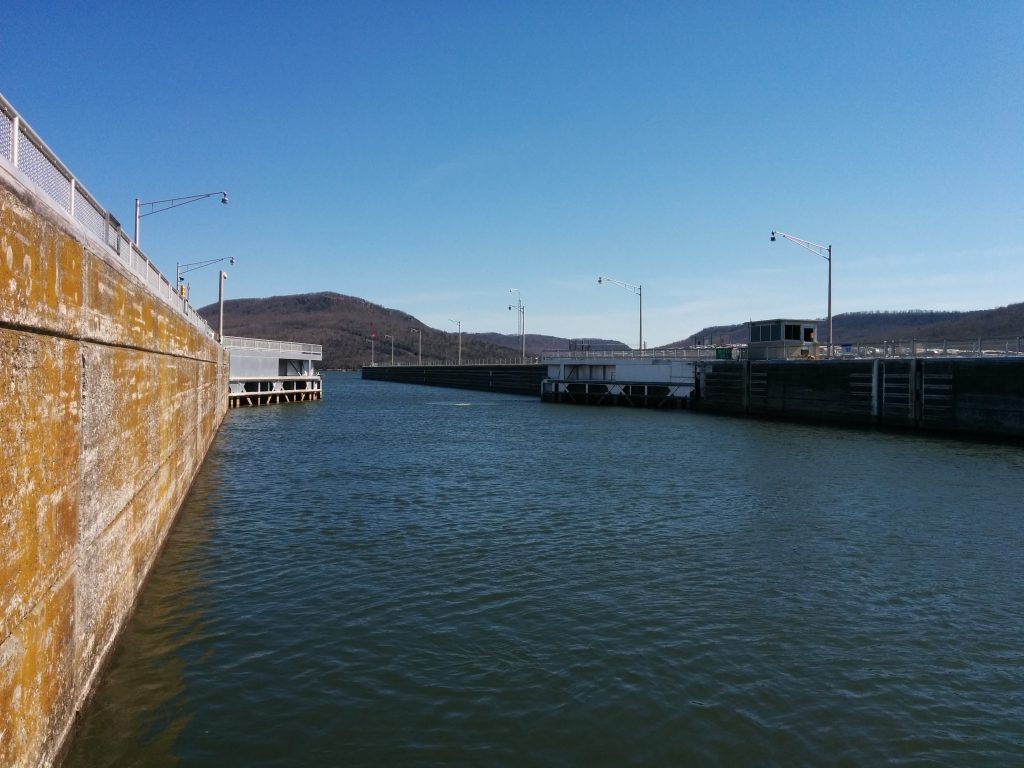 Within an hour of leaving Nickajack, we'd crossed the border into Alabama.  We stopped for the night a couple of hours later, at an anchorage called Raccoon Creek.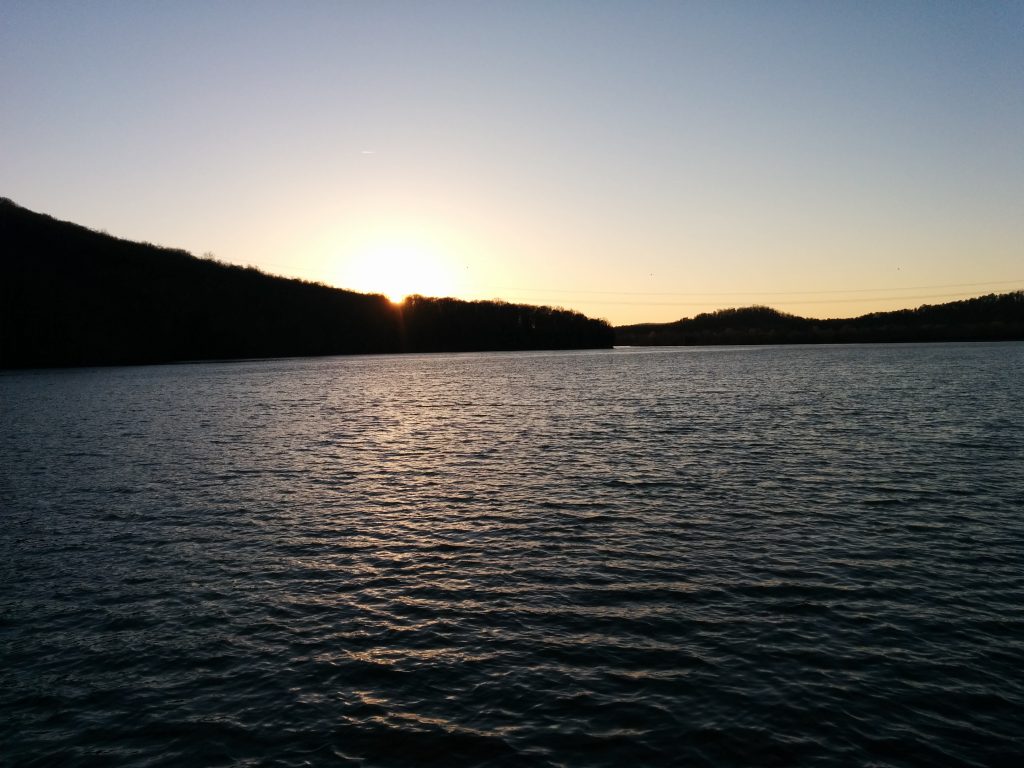 On Day 1, we made 65.2 nautical miles.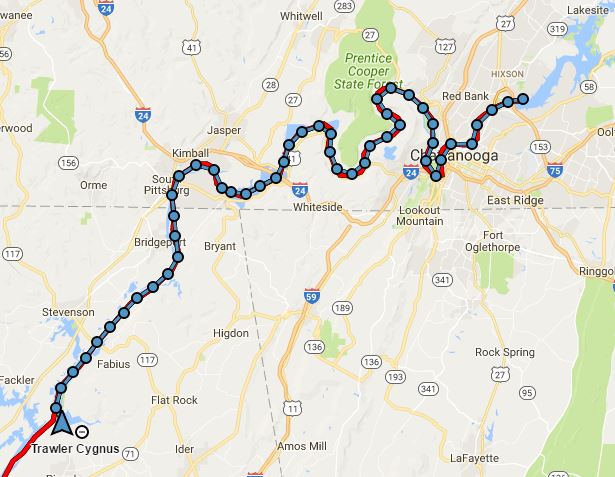 Previous: Arrival