Friday, March 23rd we got underway again, Eastward past the city of Fort Myers.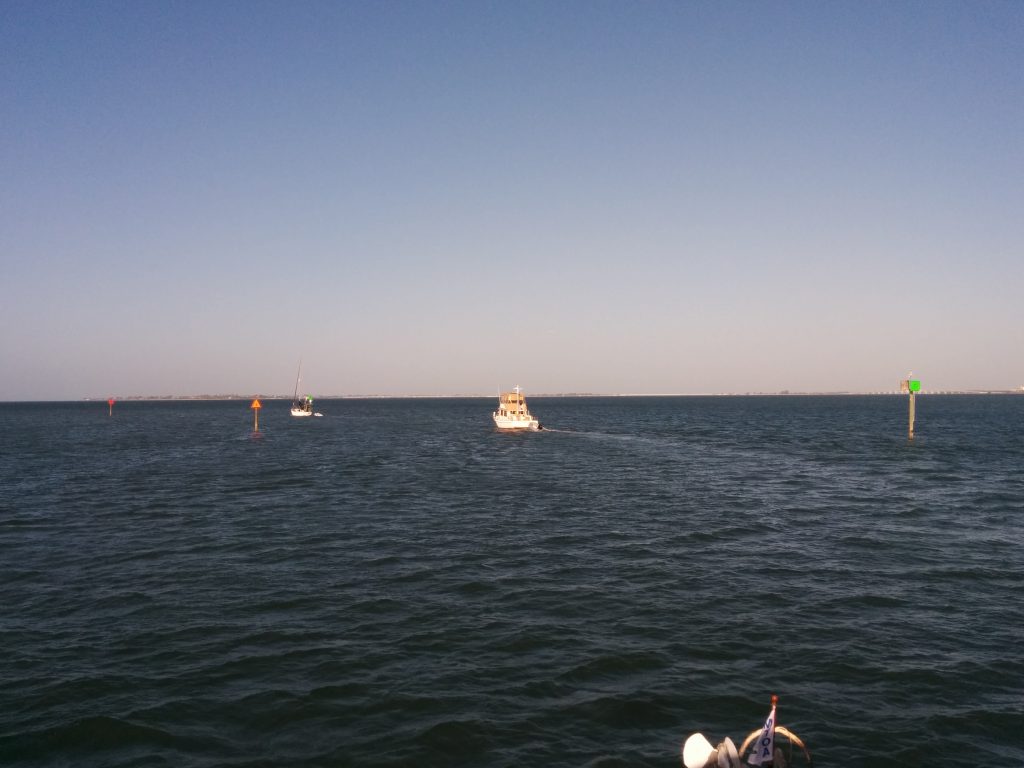 One liveaboard vessel was quite unique.  The mannequins sprawling all over the outside looked real from a distance.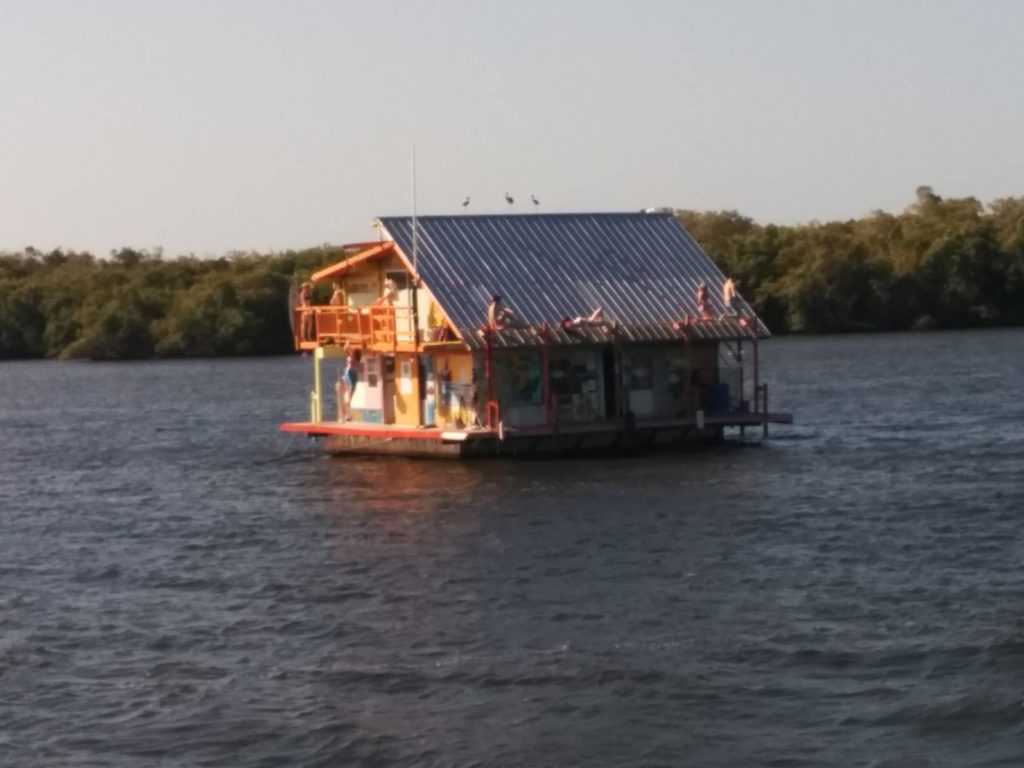 The Caloosahatchee River runs Eastward from Fort Myers toward Lake Okeechobee.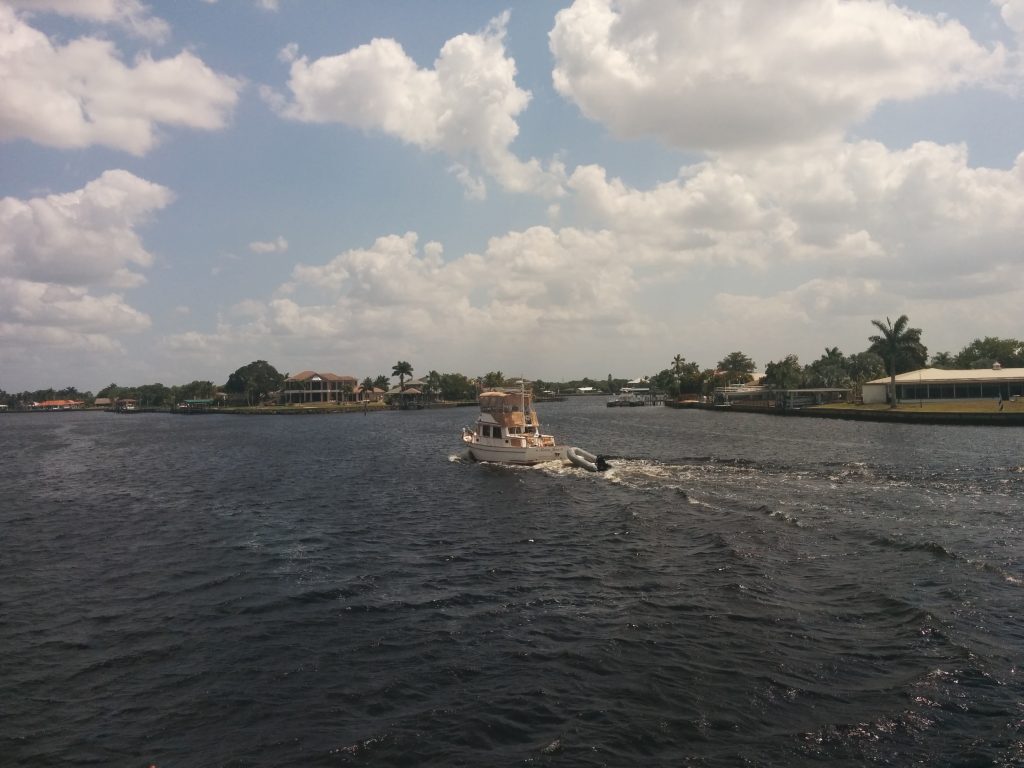 We stopped for the night at a small cove just before Franklin Lock, the first lock on the Okeechobee Waterway.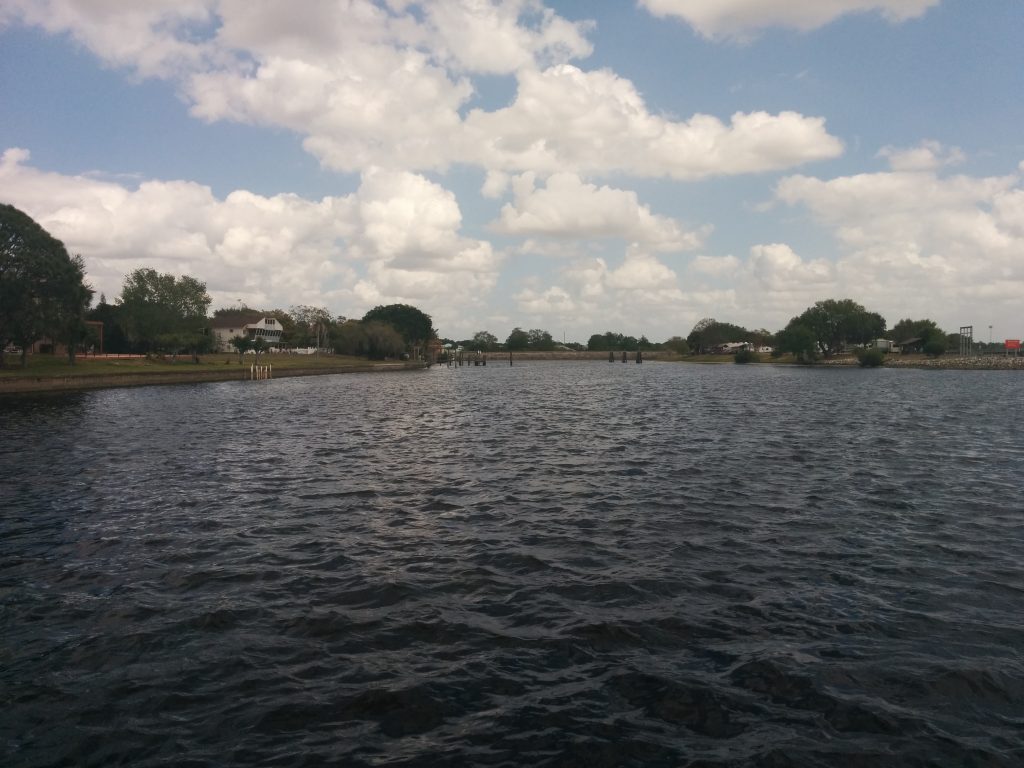 On Day 23 we made 26 nautical miles, for a trip total of 1345 miles.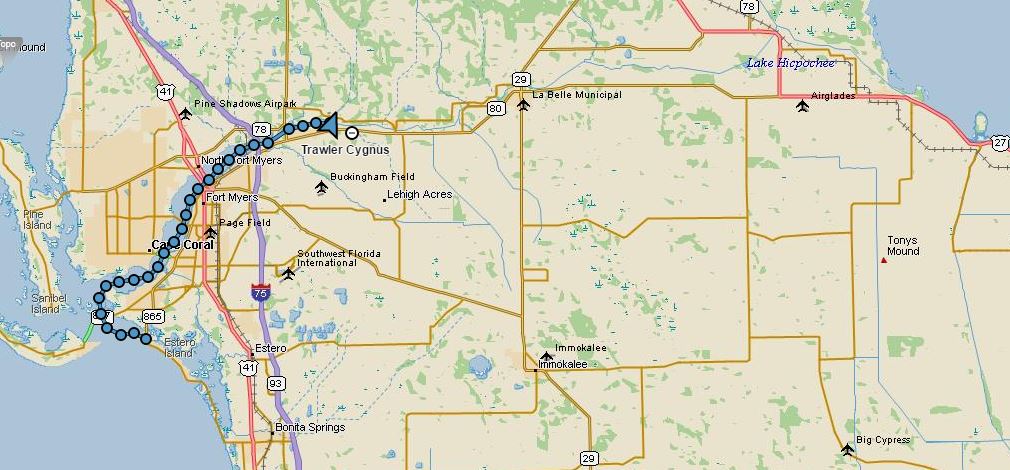 Previous: Days 21 and 22 – In Port
Next: Day 24 – Franklin Lock to Clewiston