Monday, March 6th saw us finally making good progress Southward.
The day began when we weighed anchor, and got confirmation that, as with almost every anchorage this trip, the anchor had been stuck securely in thick mud.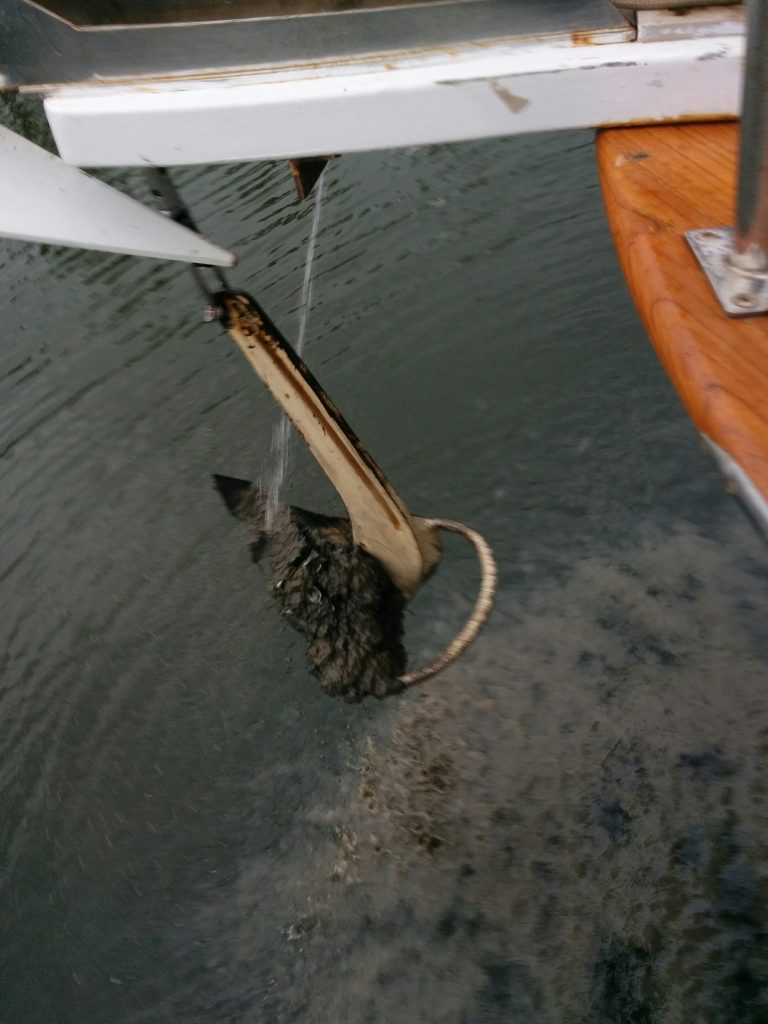 We soon began seeing more commercial traffic, especially large tows of multiple barges, pushed by powerful river tugboats.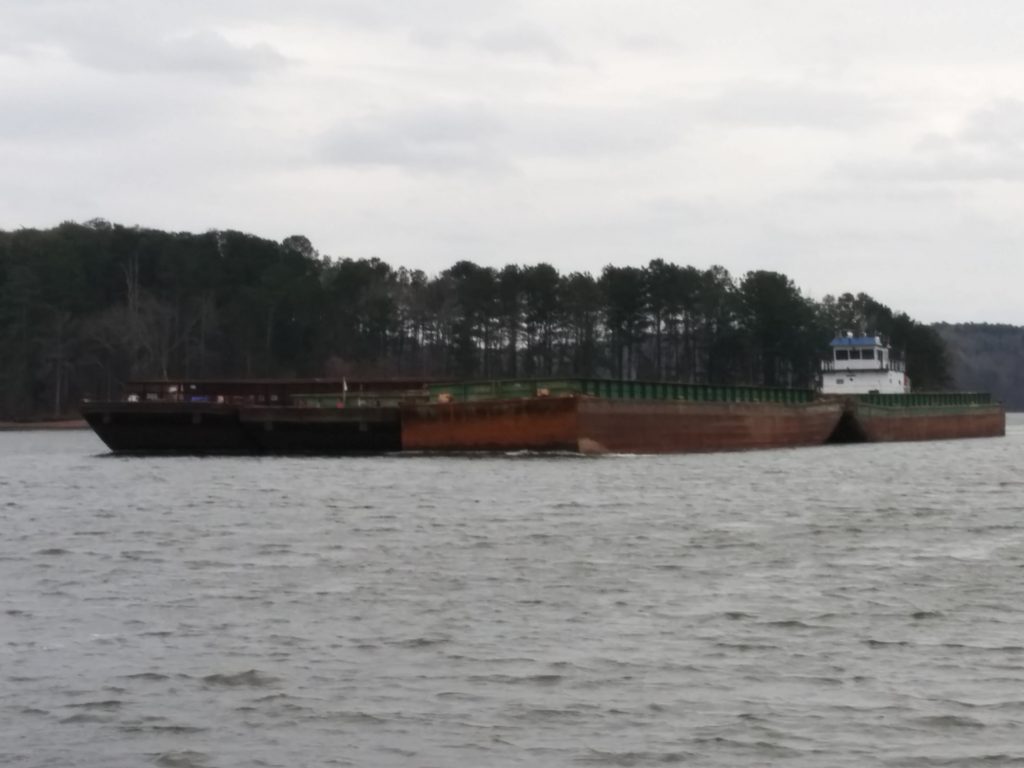 The man-made "land cut" portions of this waterway were a change after the meandering Tennessee River.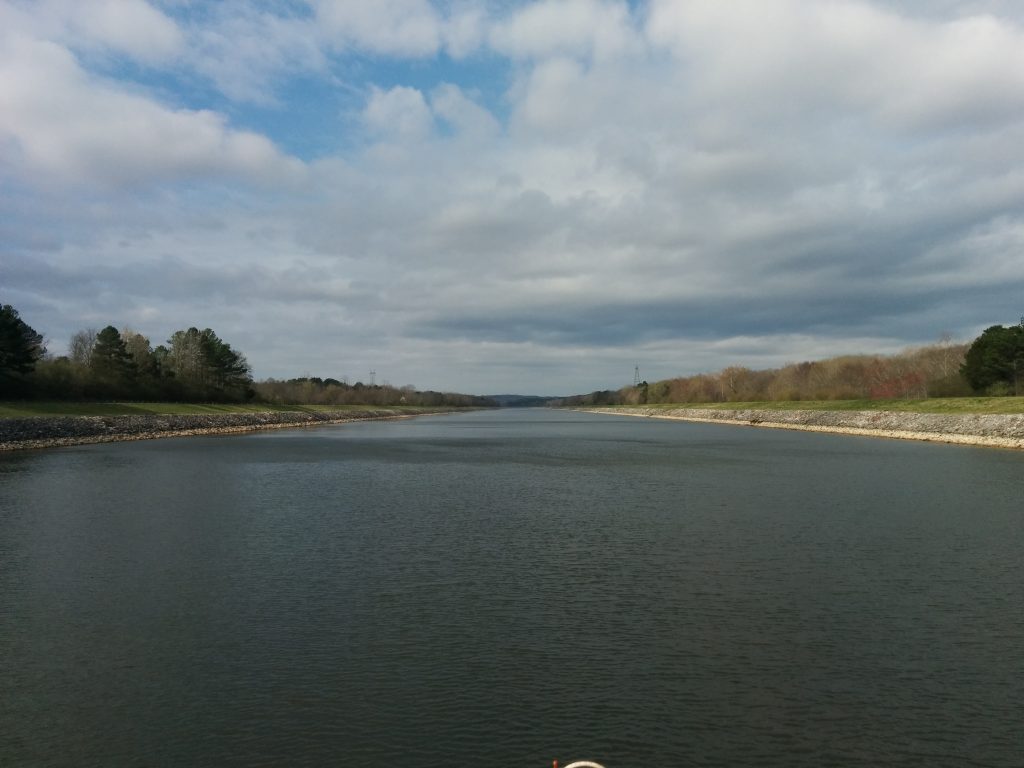 The first of four locks today was Whitten Lock.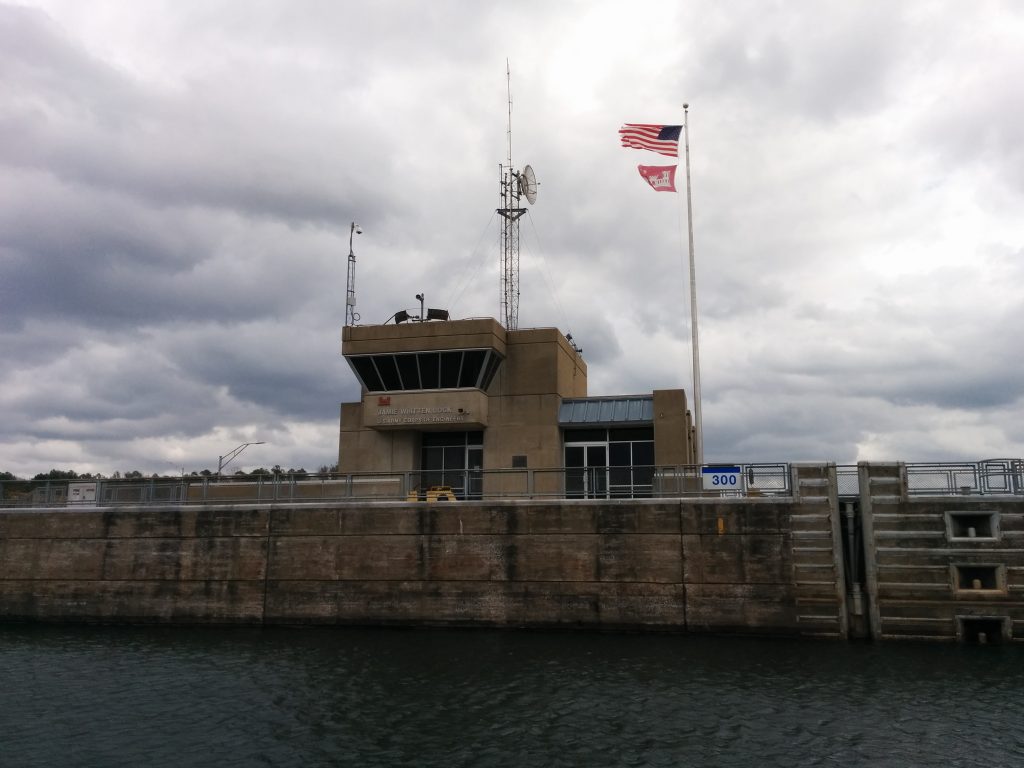 As we were leaving Whitten Lock, a commercial tow was already lined up to enter for the trip back up.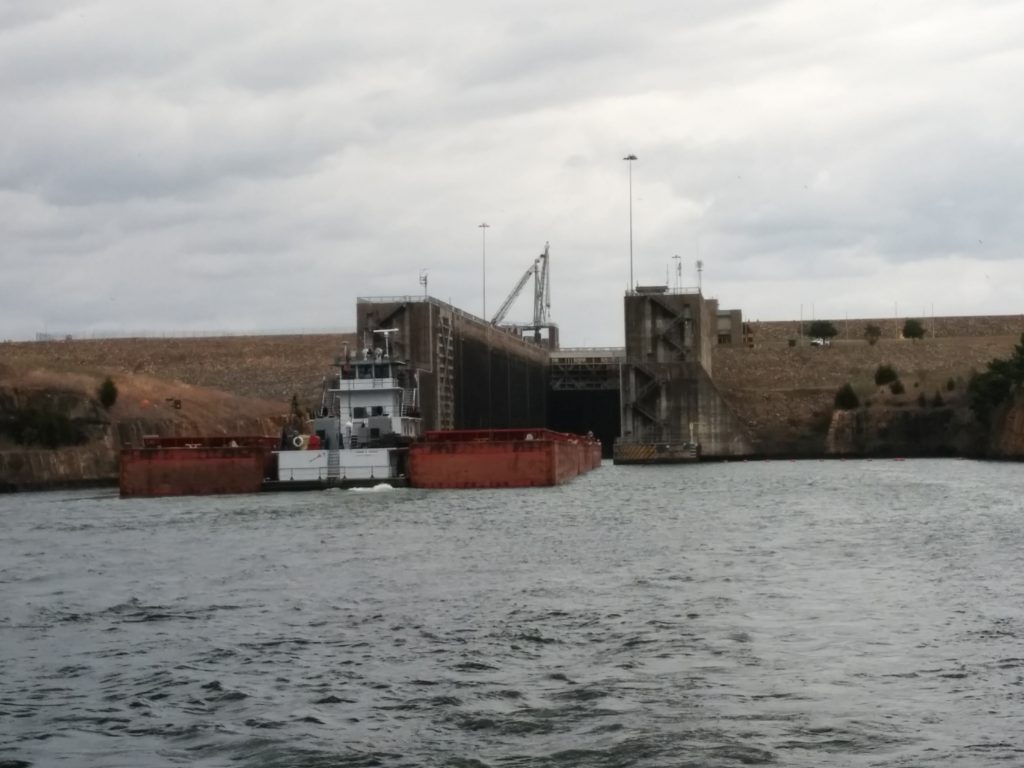 Less than an hour later, we were transiting Montgomery Lock.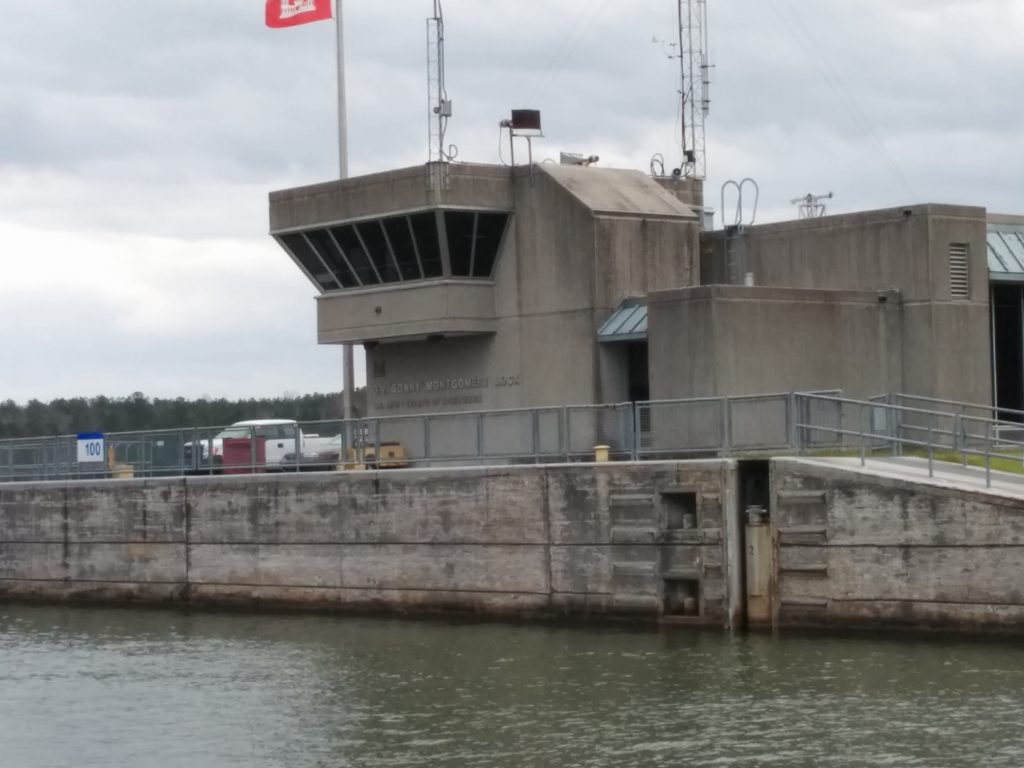 And before another hour was out, Rankin Lock.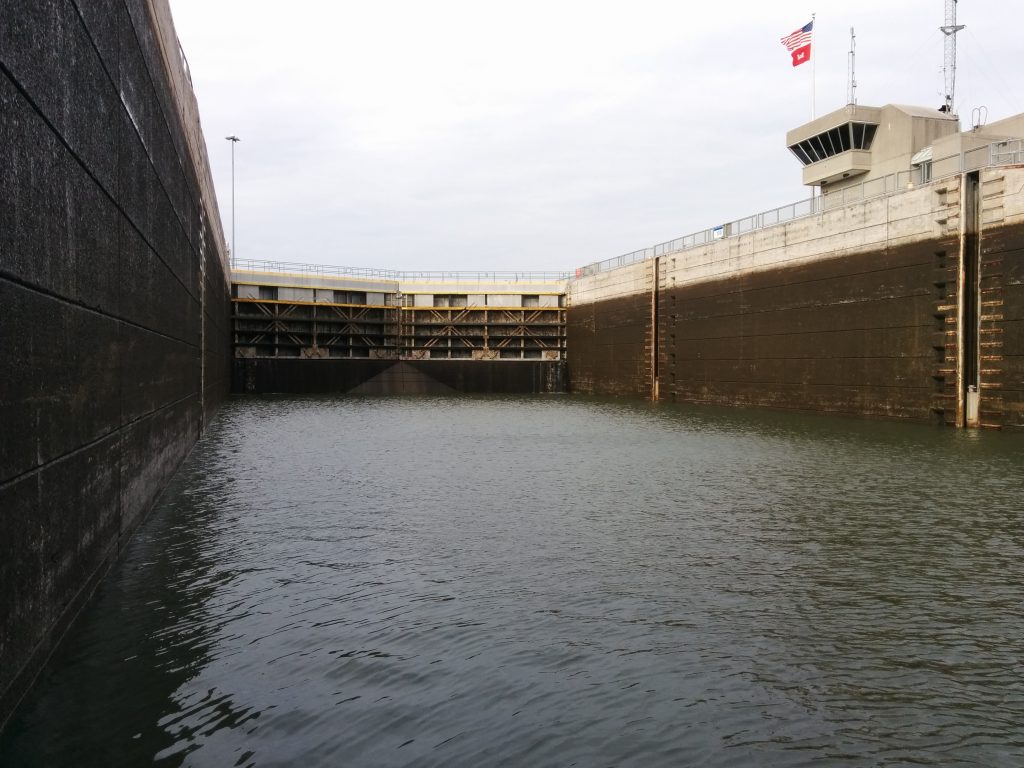 The last lock of the day was Fulton Lock, where we saw a large US Army Corps of Engineers work barge and tug.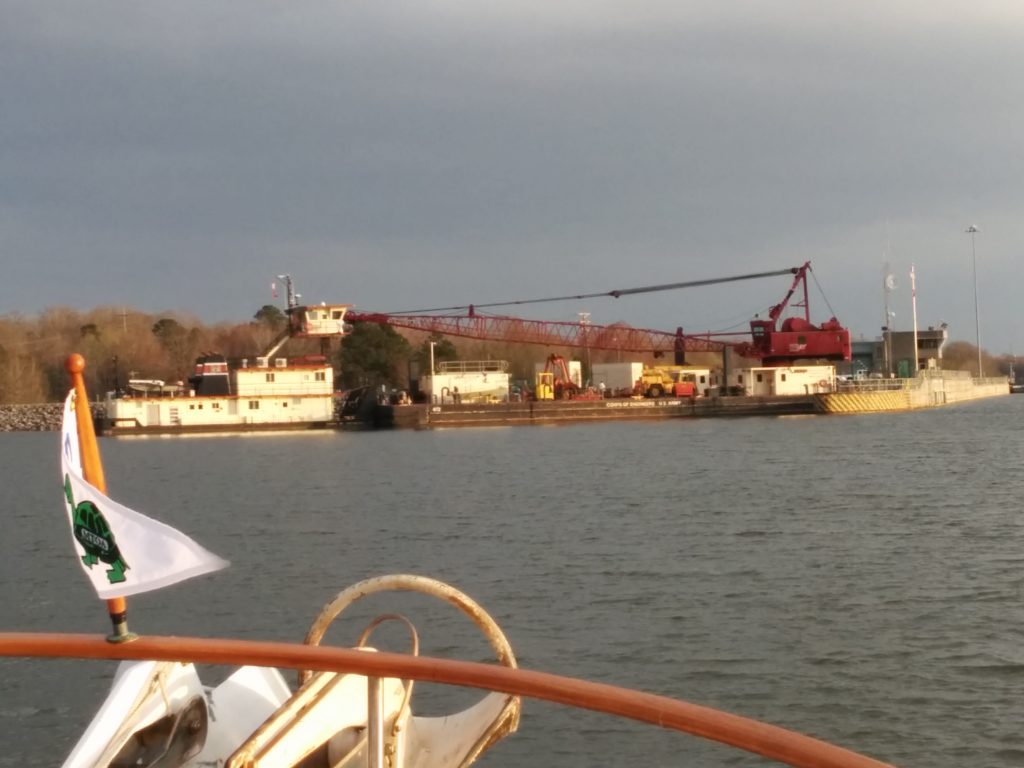 The locks move boats between the pool above the dam, and the waterway below. The dams we passed were releasing a lot of water from the recent rains through their gates and spillways.  Many of these dams used Tainter gates like those below to control the water.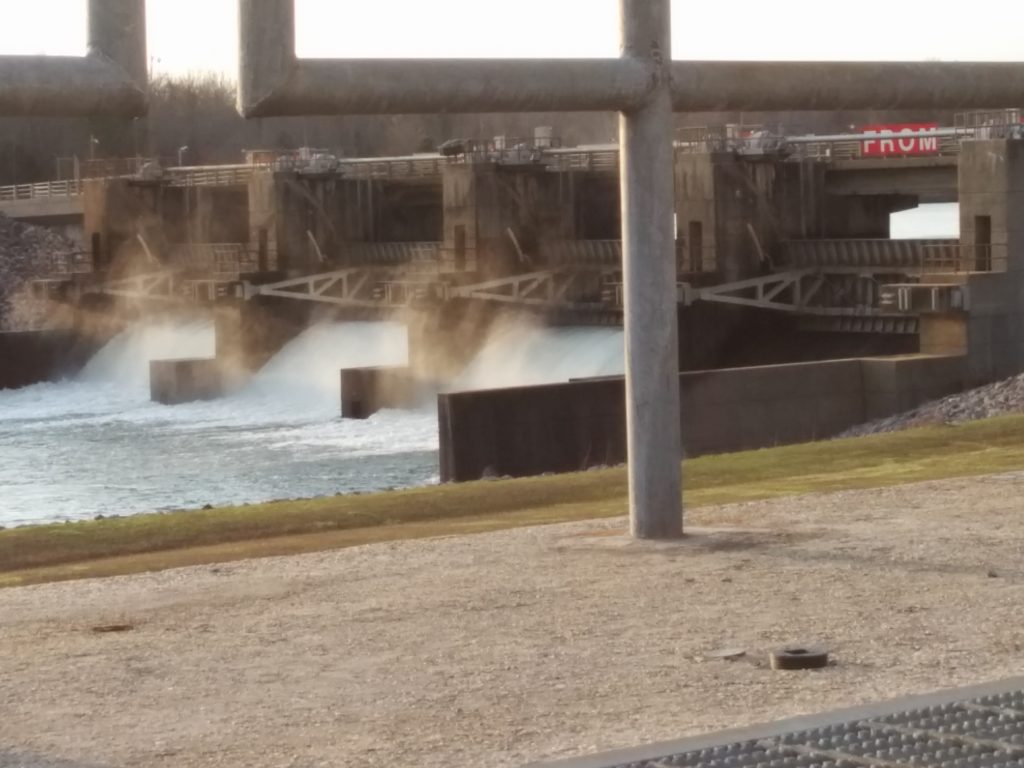 Anchorages along the man-made land cuts are few and far between.  We settled on an "embayment"; a small commercial port facility off the main channel, not far beyond Fulton Lock.  This one, named Itawamba, was in use by a company loading mulch onto barges, but there was enough room to drop the anchor beyond the barges.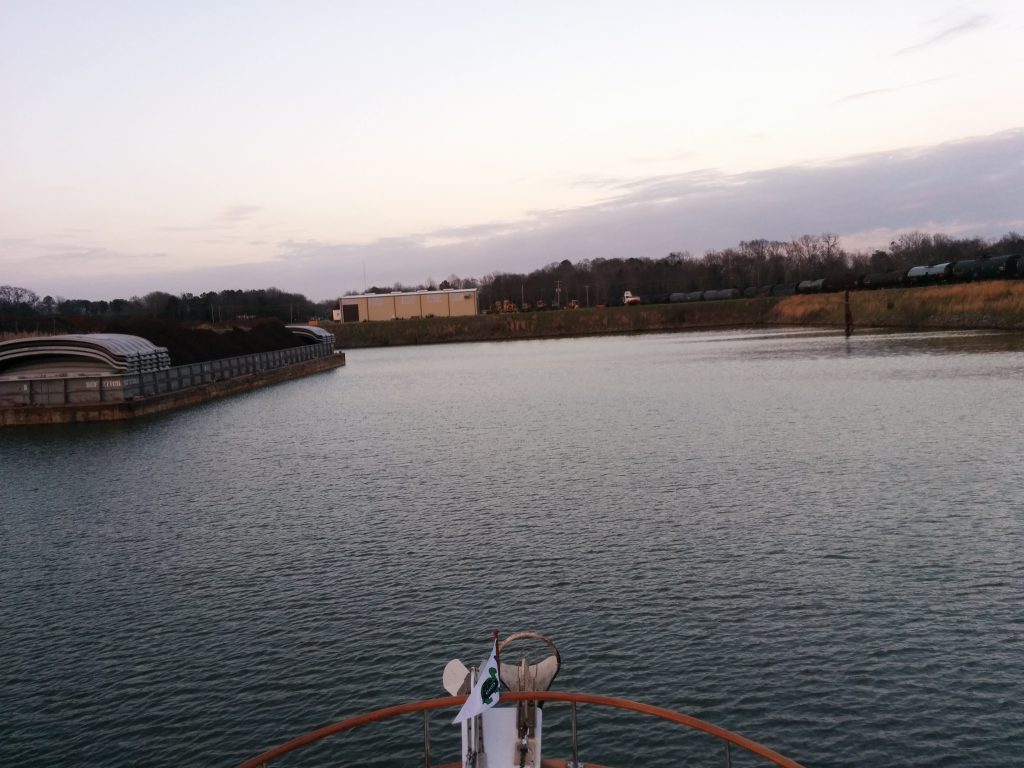 As we found out in the middle of the night, the bottom of this embayment was not the thick mud we'd seen in all the other anchorages.  It turned out that our anchor was just being dragged across the debris on the bottom, making a ball of sticks, twigs, roots and vines that prevented the anchor from digging in.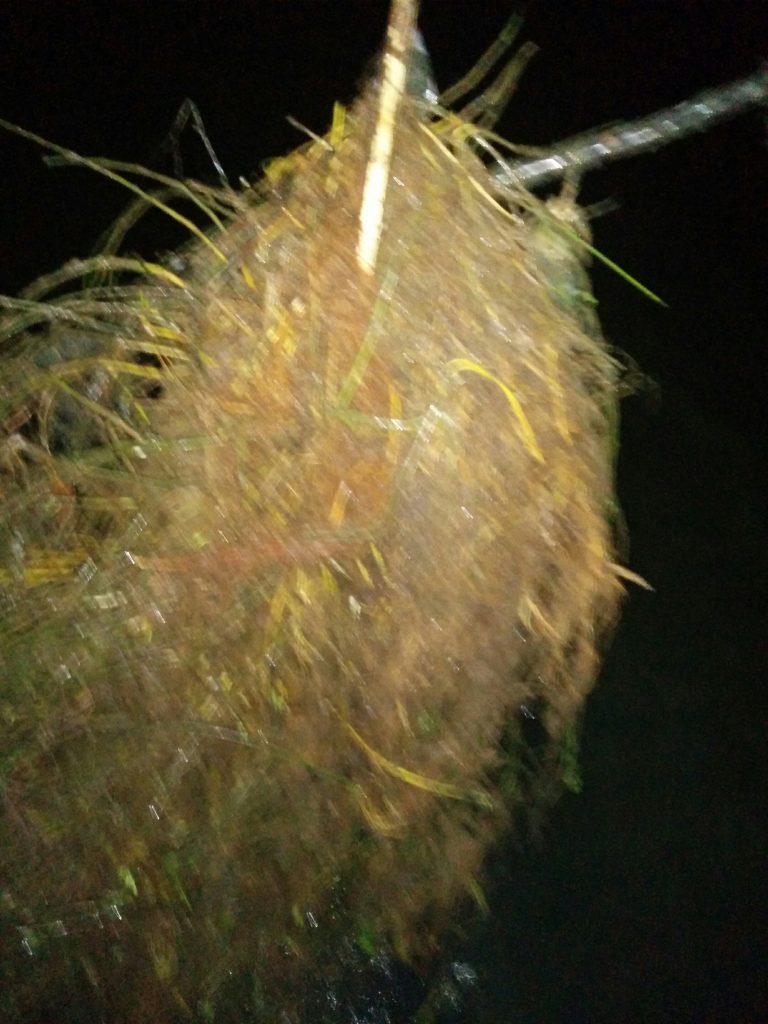 Above is what the anchor looked like at 11:45 PM.   Part of the shank is all that's visible.  With few options remaining, we secured to one of the barges for the rest of the night, expecting a hail from a tugboat operator at any moment.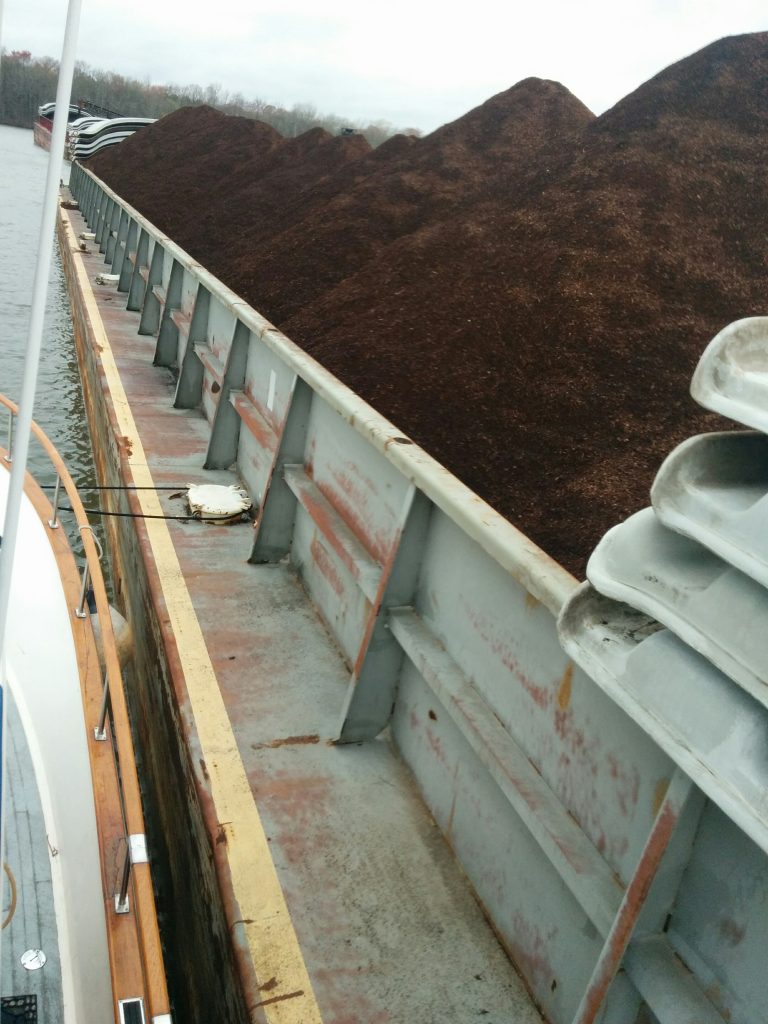 All's well that ends well.  We awoke to the fresh smell of a newly-mulched garden and got underway before any tugboats arrived.
On day 5 we covered 52 nautical miles, for a total trip distance of 273 miles.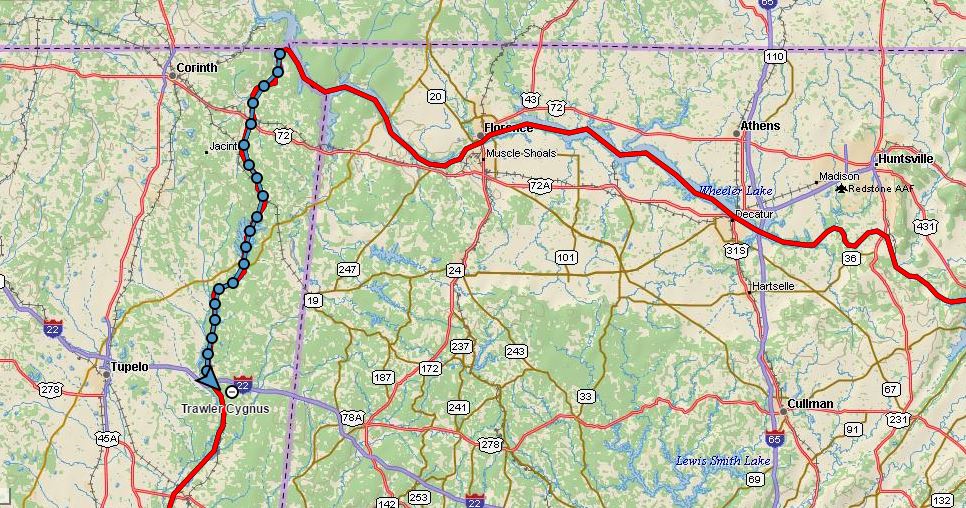 Previous: Day 4 – Wheeler Dam to TennTom Waterway