Tuesday, March 7th, we had three locks to go through.  First was Wilkins Lock.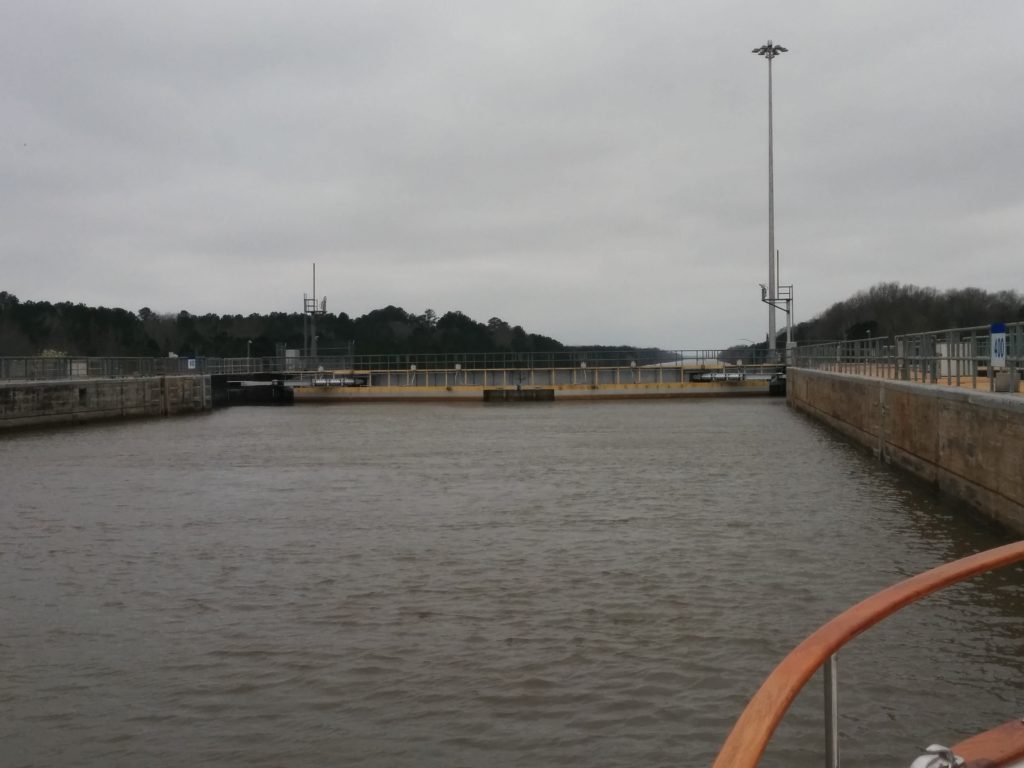 Next was Amory Lock, which when pronounced in Cajun sounded more like "Ann Marie" to our Yankee ears.  From this lock we could again see the volume of water the Amory Dam was releasing.  The fast-moving river in some places added a couple of knots to our speed over ground.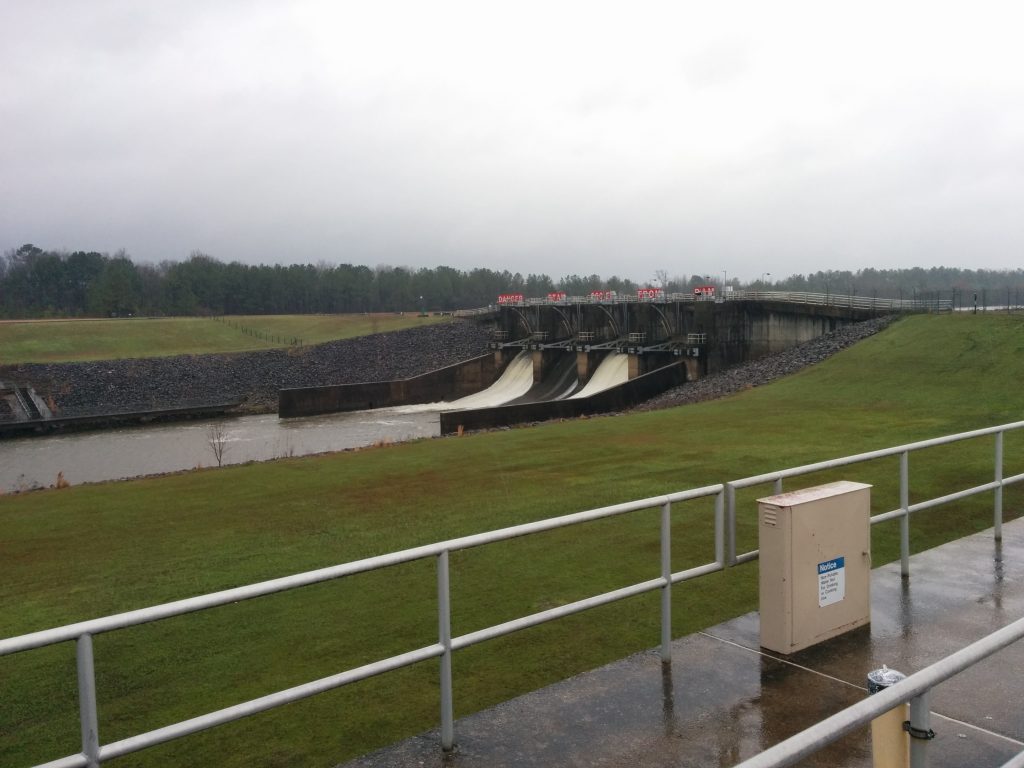 It was great to watch the skill of the towboat captains maneuvering their tows around the tight bends in the swift current.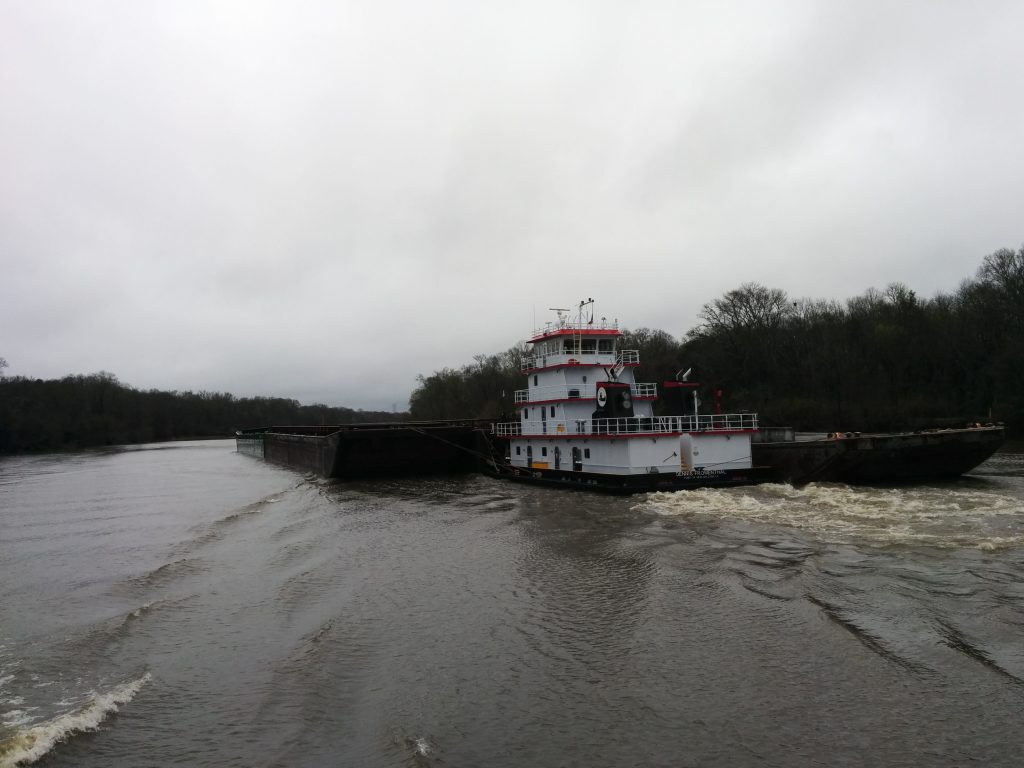 The last lock of the day was Aberdeen Lock, and we locked through during a fairly heavy rain squall.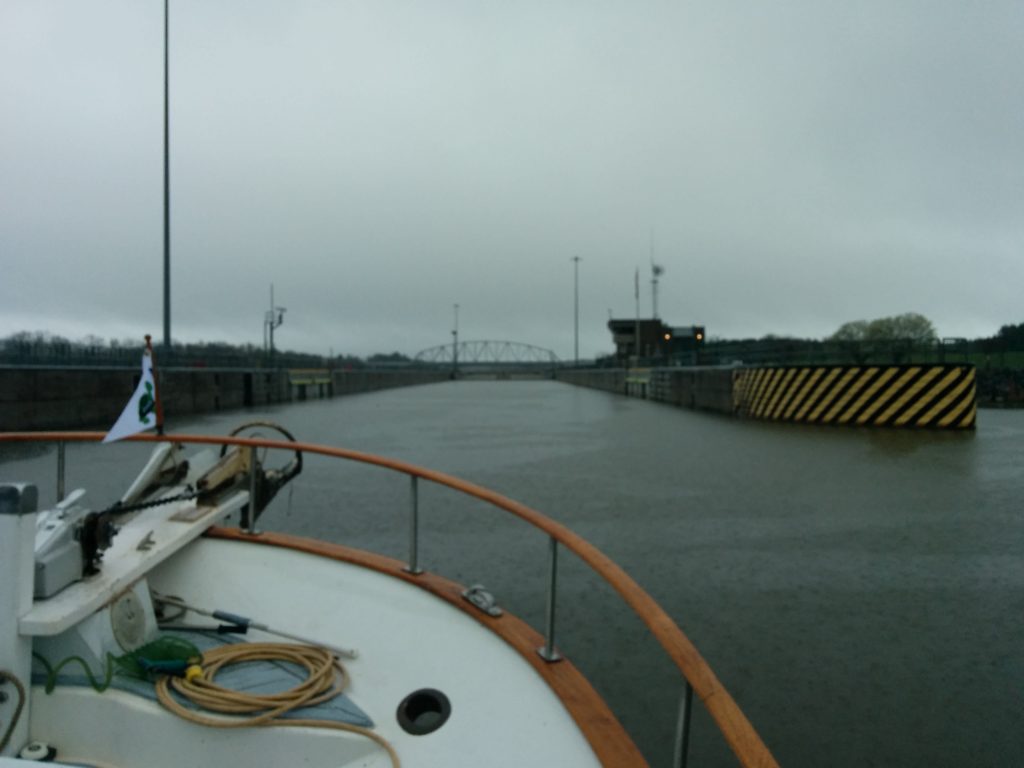 The anchorage we chose for the night was called Waverly.  This natural channel offered much better holding than the man-made embayment of last night!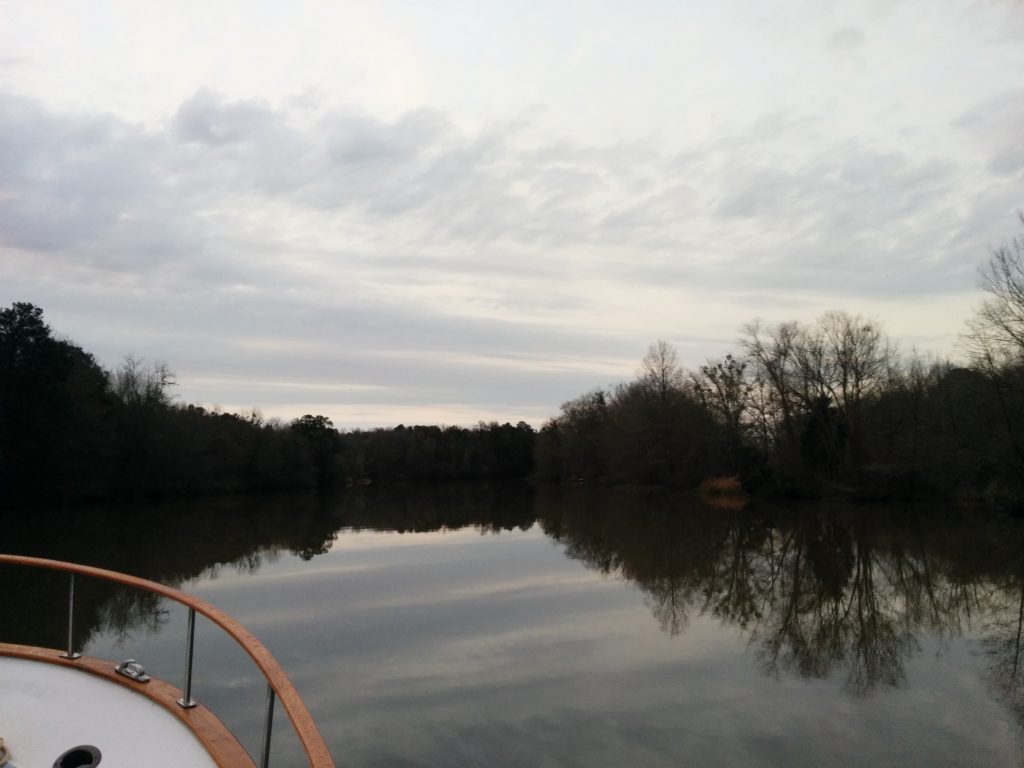 On Day 6 we covered 45 nautical miles, for a total so far of 318 miles.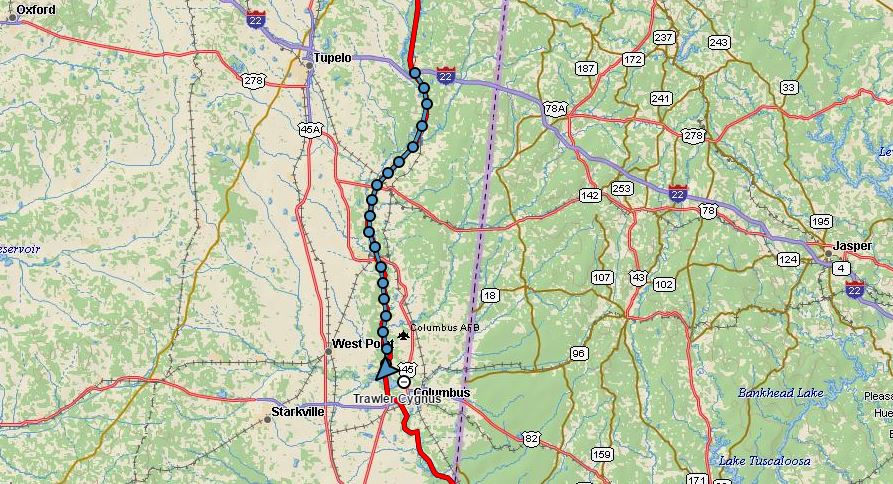 Previous: Day 5 – TennTom to Fulton