Wednesday, March 8th we awoke to patchy fog in our anchorage.
Out on the waterway, the fog patches were already being burned off by the sun.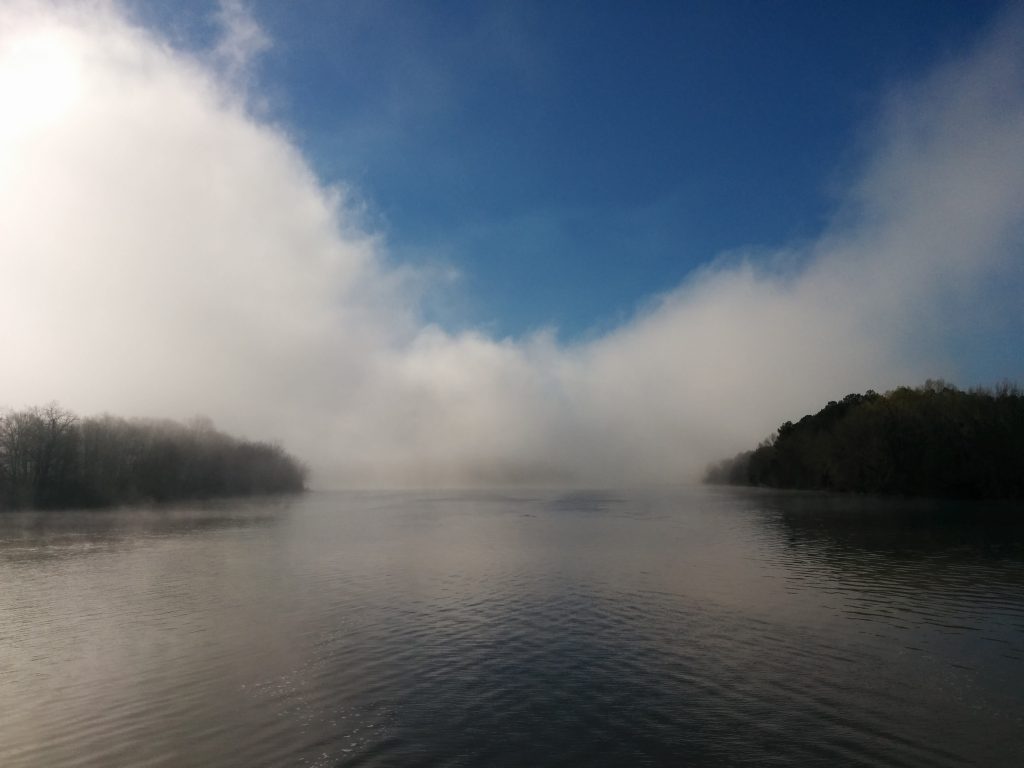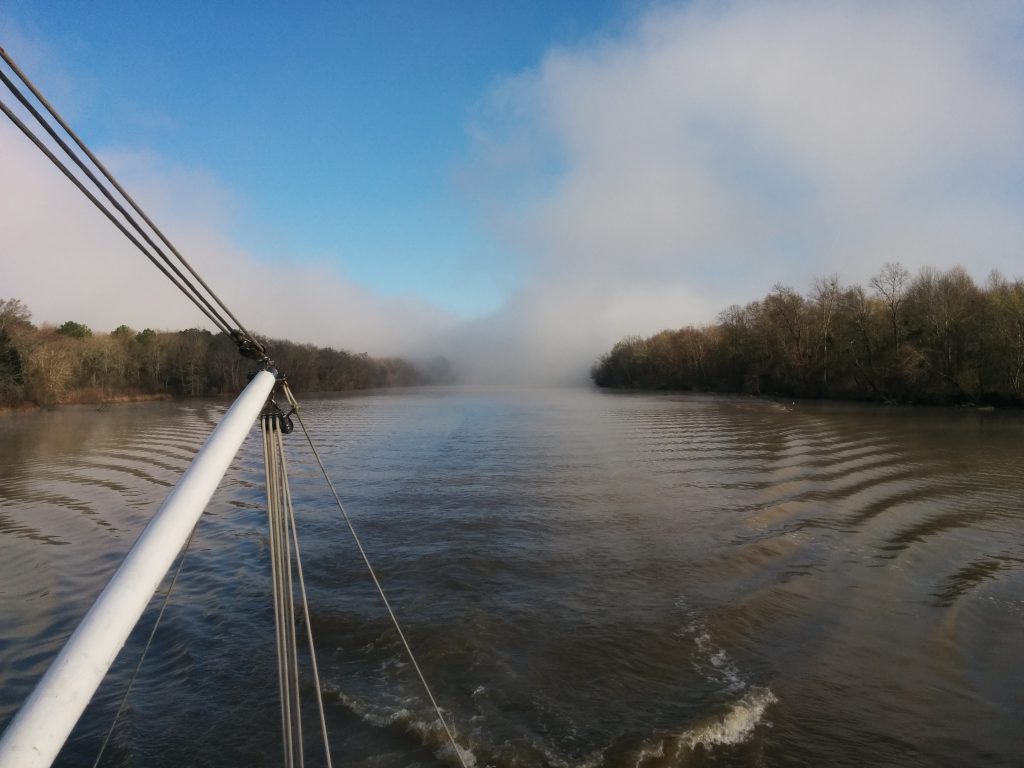 Stennis Lock was our next lock-through.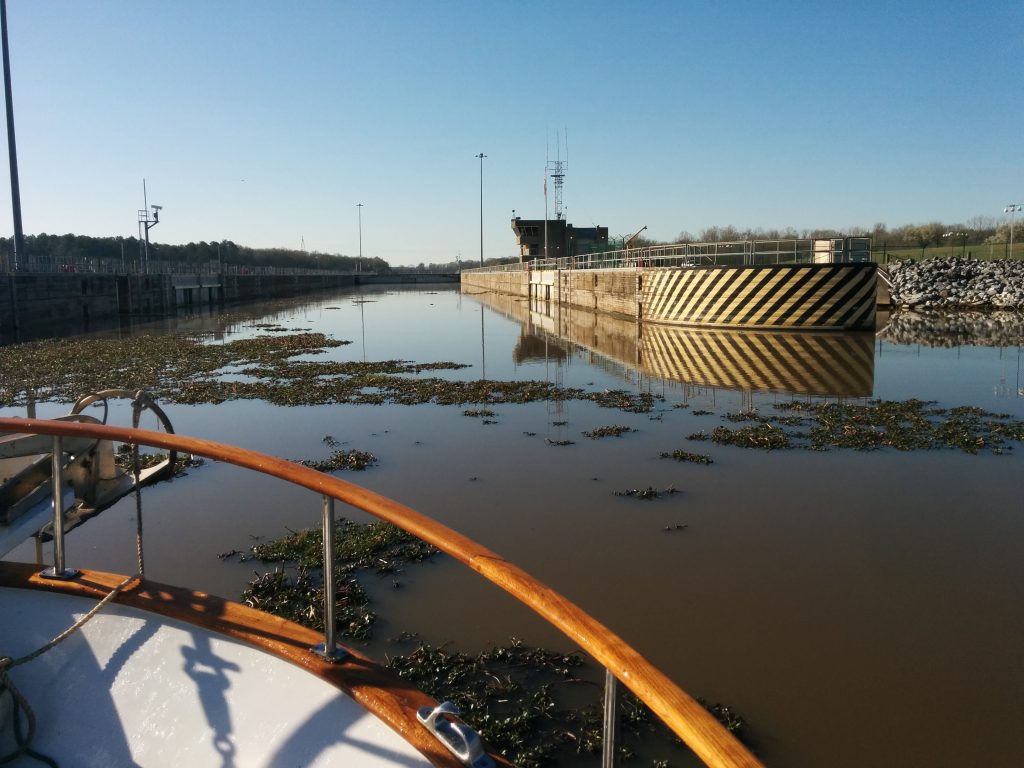 The barge traffic continued to increase, and we passed a number of terminals where barges were being loaded and unloaded with mulch, grains, sand, gravel, scrap metal and petroleum products.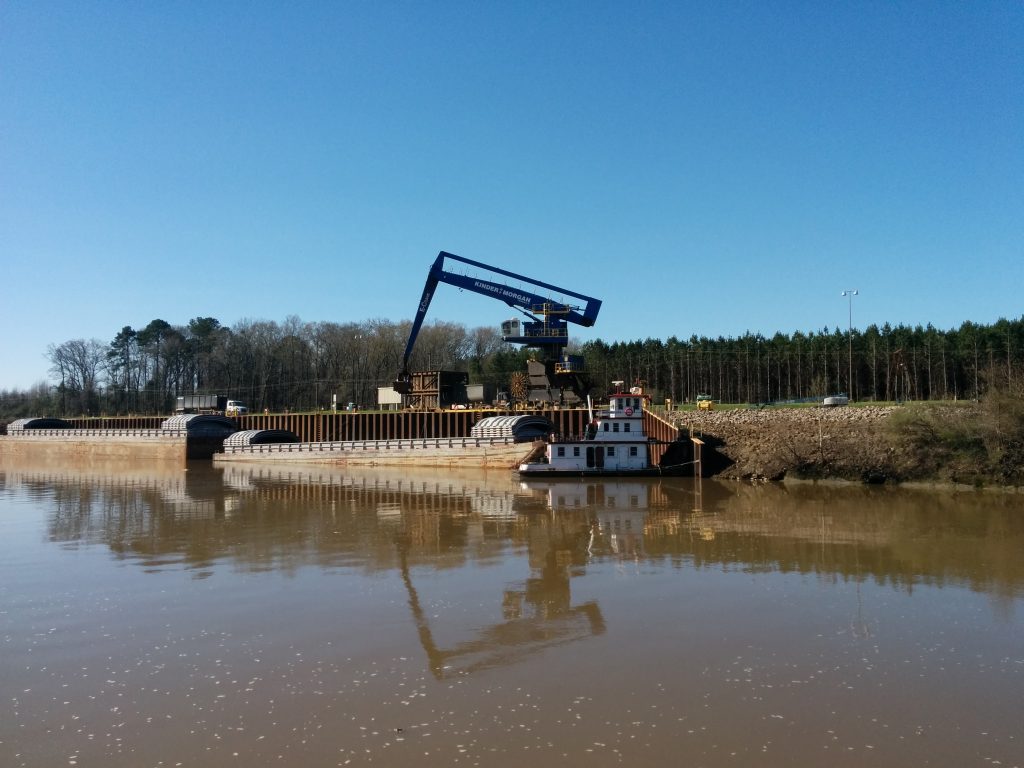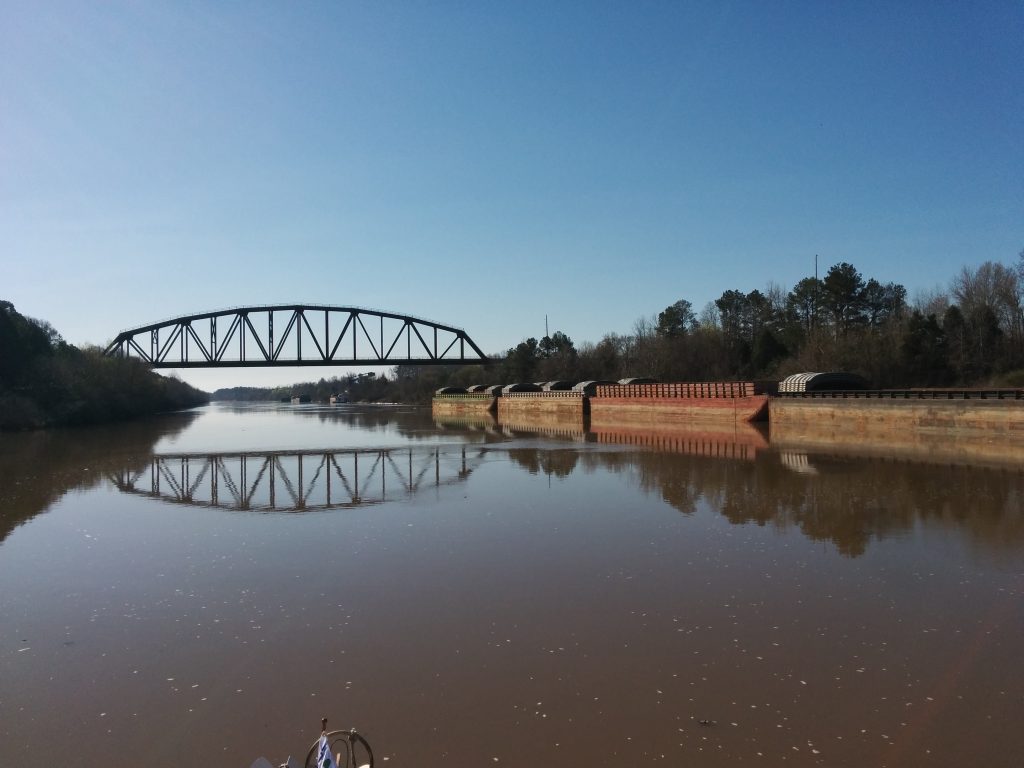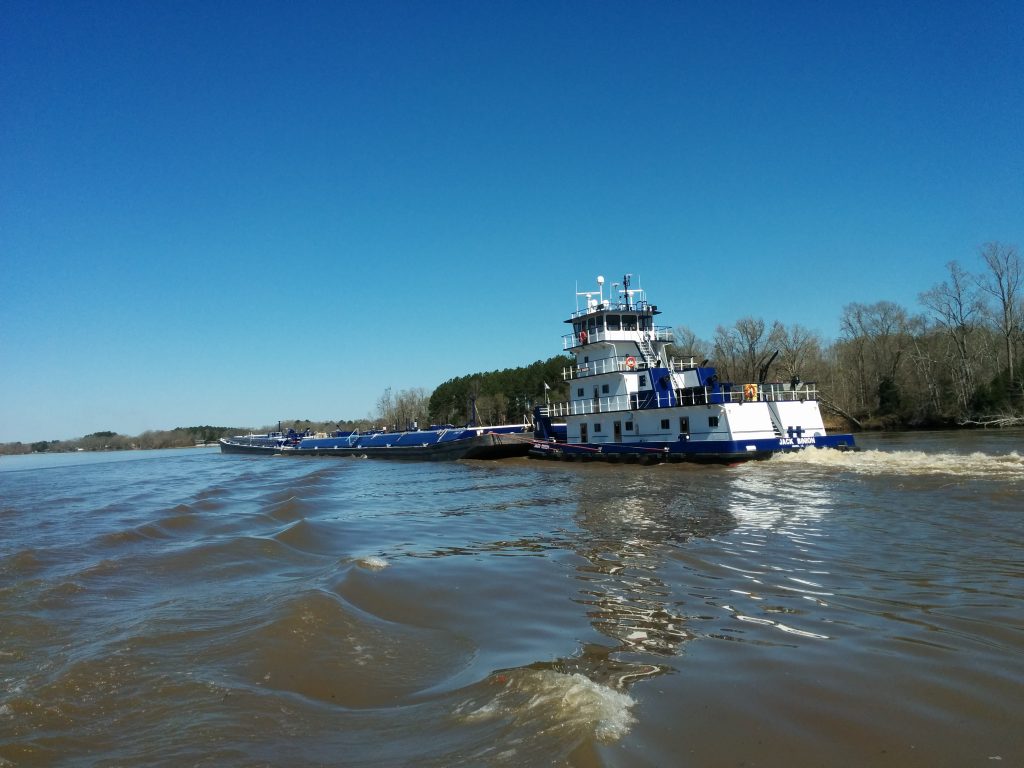 Next was Bevill Lock.  There is an old stern-wheeler Corps of Engineers work barge and museum at this lock.  Unfortunately, we were on a delivery run, not a vacation, and didn't stop to sight-see.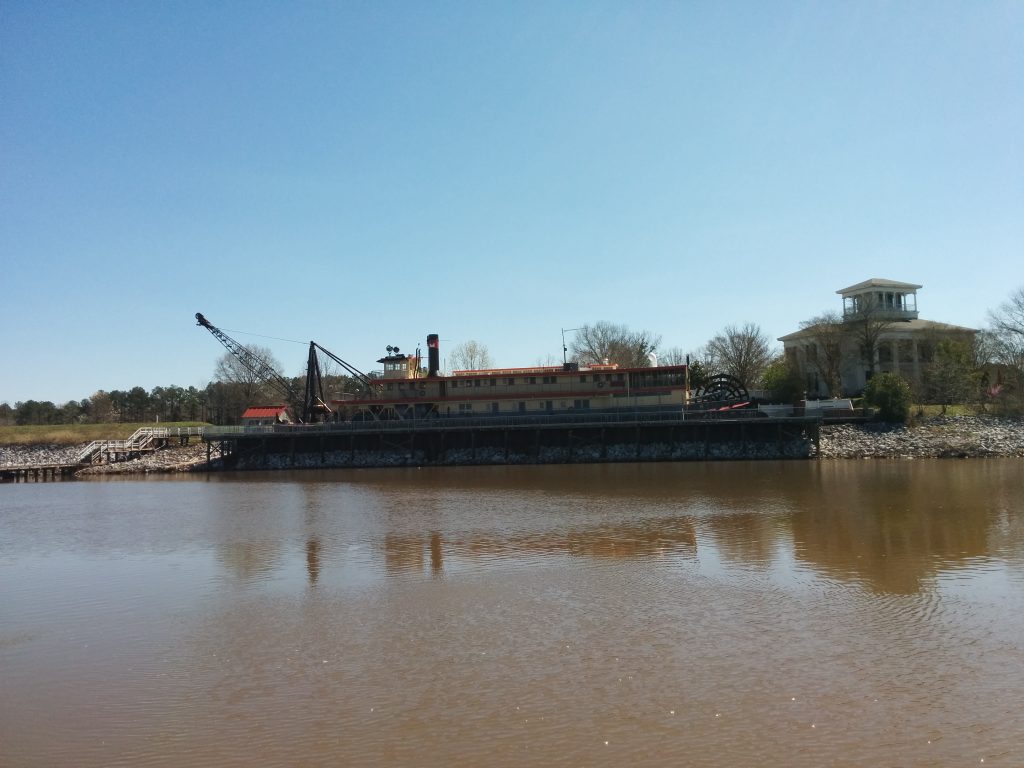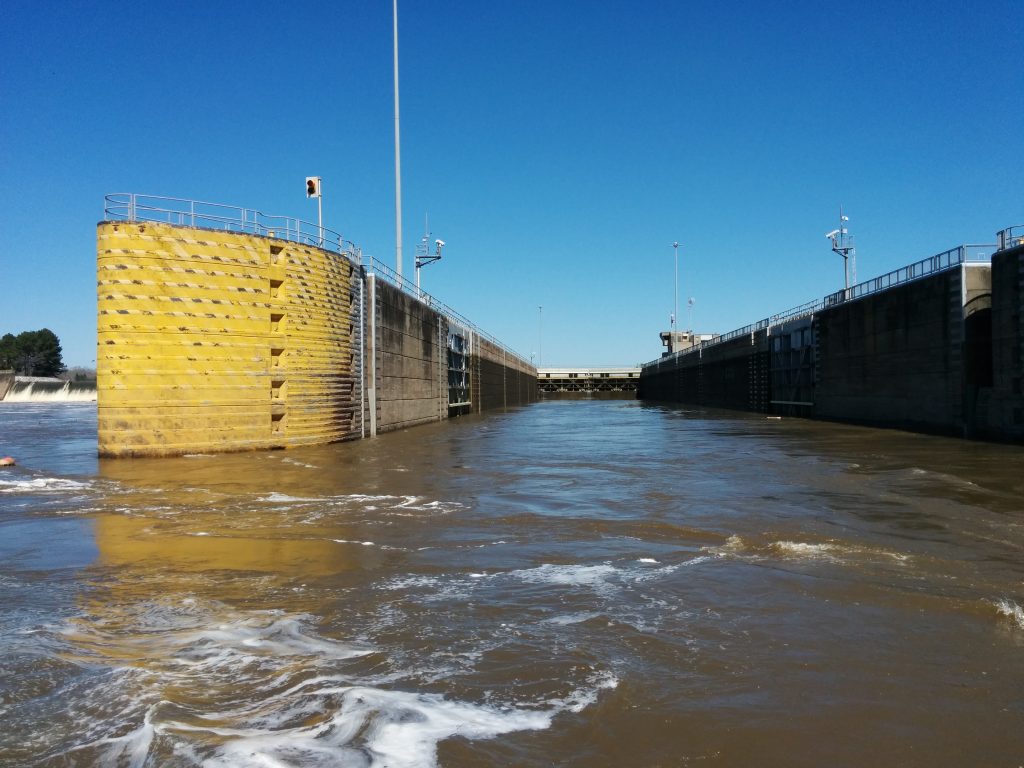 Around this time, we started seeing white pelicans.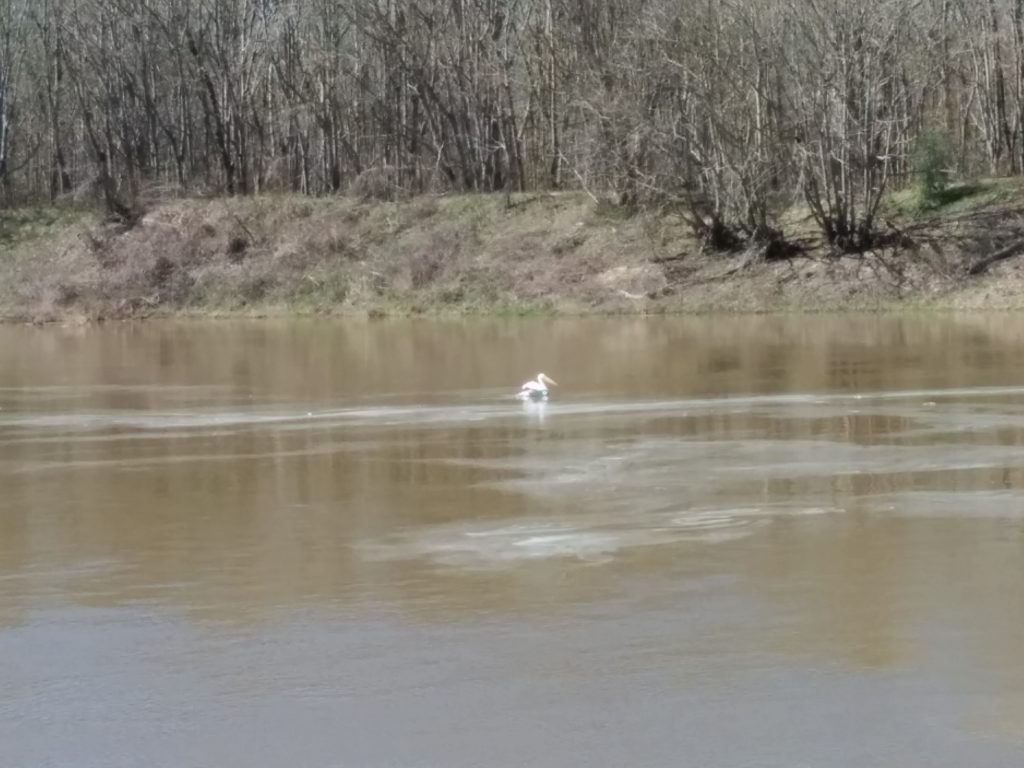 Signs of human habitation had been infrequent since Chattanooga, and it was always interesting to see the varied architecture of the structures along the shore.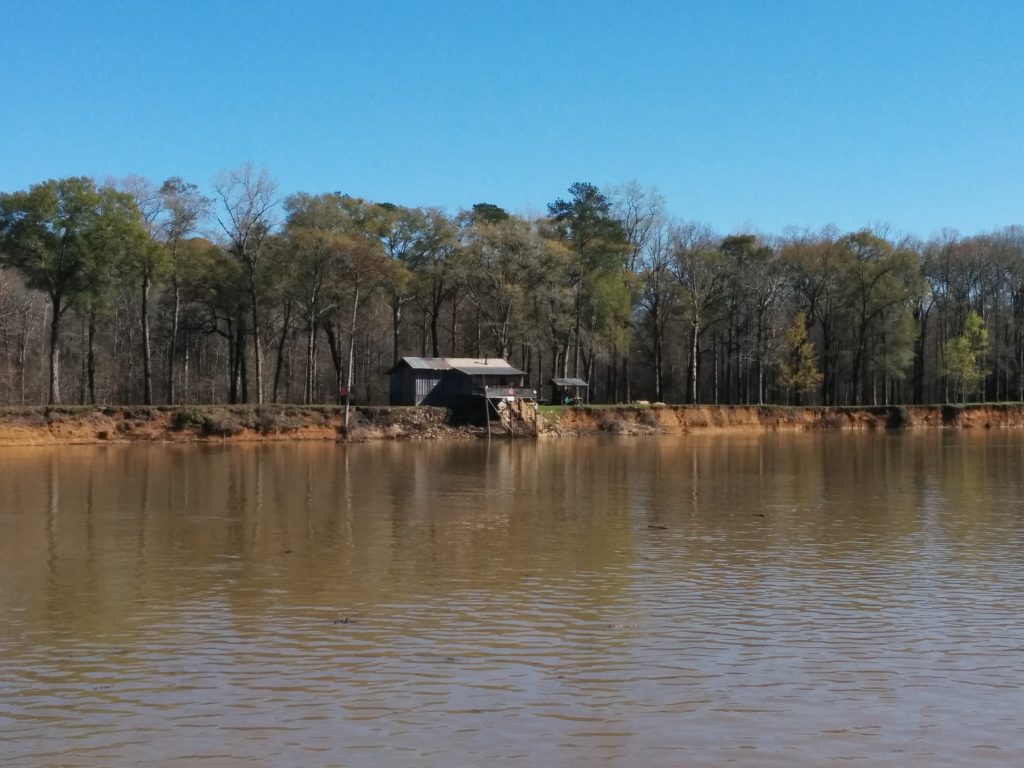 There is an anchorage below the next lock, Heflin, where an "ox bow" of the old river channel met up with the current river.  It wasn't until we got close that we realized the ox bow was really just an extension of the tailrace of the dam.  Until now, the dams were always adjacent to the lock.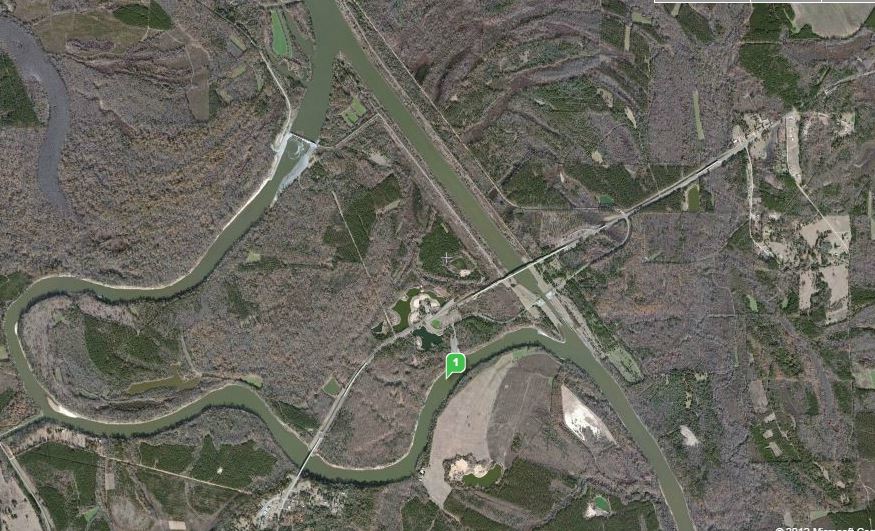 As we approached the lock, we radioed ahead to the lockmaster to ask about conditions downstream.  Although he was not allowed to give us any advice, he did cite some numbers about how wide the gates were open, and how many cubic feet per minute were being released.
While the numbers didn't mean anything to us, the lockmaster's tone of voice did.  We backtracked to another anchorage, Turkey Paw, above the lock.  We were cautious, because other boaters had reported shoaling in this area.  Sure enough, we found the entrance blocked by a sand bar that almost reached the surface.
A little more backtracking brought us to the anchorage at Sumpter Recreation Area, a much more suitable spot to spend the night.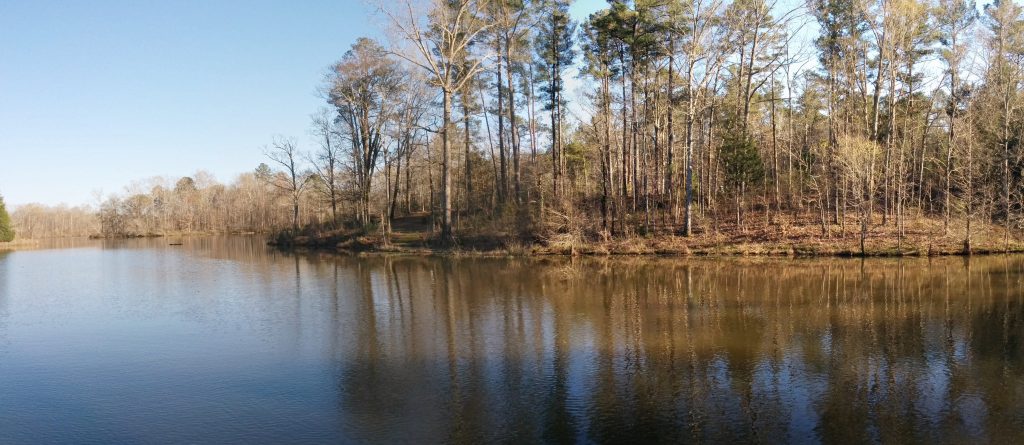 By the end of Day 7 we had put 63 more nautical miles under our keel, for a trip total of 381 miles.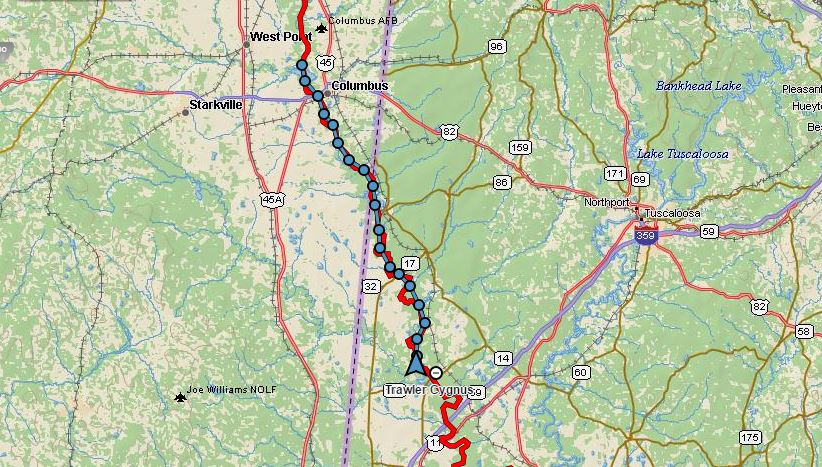 Previous: Day 6 – Fulton to Waverly