Thursday, June 2nd
The East wind was still fairly stiff when we left Point Judith heading West. As before, this made for a more comfortable ride for us, and more work for Otto.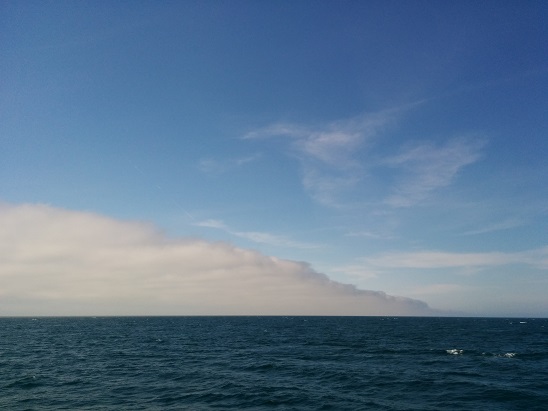 A quick check of the current tables showed that we were due to hit The Race at the entrance to Long Island Sound almost exactly at maximum ebb (outgoing) current. Since the ebb was against us, and also against the wind, this would be a little more challenging than usual.
The other option, to cut the corner and transit through Fisher Island Sound, seemed better. The current was a little less, and with fewer miles stemming the ebb current, we'd save a little time. At the entrance to the sound, from Napatree Point to Watch Hill, the current was unbelievably strong, but as the sound opened up we found a more manageable 1- to 2-knot current against us. Since we only travel at around 7-1/2 knots, this adds quite a bit of time to this leg, but it's still quicker than staying in one place and waiting it out.
We fought the current our whole time in the Sound today, with the water only starting to slack off as we pulled into the Connecticut River.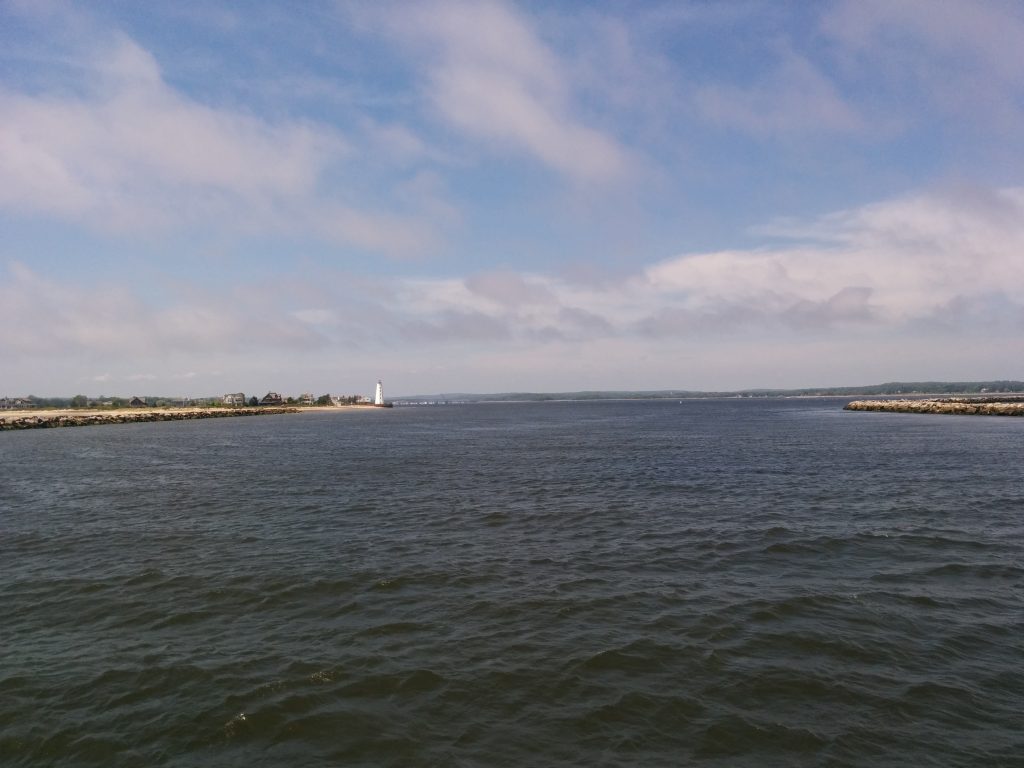 We're moored tonight in North Cove, Old Saybrook, a very quiet and sheltered place well off the main channel of the Connecticut River.


The forecast for the next few days is calling for calmer winds, and the plan at this point is to break up the remaining 80-90 miles of Long Island Sound into two legs, the second one ending in Manhasset Bay, and the town of Port Washington, before starting early the following day to round Manhattan and head up the Hudson.
Miles travelled: 188.4
Engine Hours: 28