Friday, June 3rd
Friday was much calmer on the Sound. For about half the day, we had a fair (favorable) current of about 1 knot helping to push us along.
Sometime around 11:15 AM the trip odometer passed 200 Nautical Miles, or about one-tenth of the total trip.
A nautical mile, about 6,076 feet, is about 1.15 times longer than the statute mile used ashore. This isn't arbitrary. A nautical mile is also exactly equal to one minute of latitude, making it easy to work with on nautical charts. As we leave the ocean, and ocean navigation practices, we'll be seeing more references to statute miles. But aboard Cygnus, the standard is the nautical mile.
Friday night we stayed at a marina in Bridgeport, CT called Captain's Cove Seaport. It's been described as "funky" and "kitchy," both of which seem appropriate.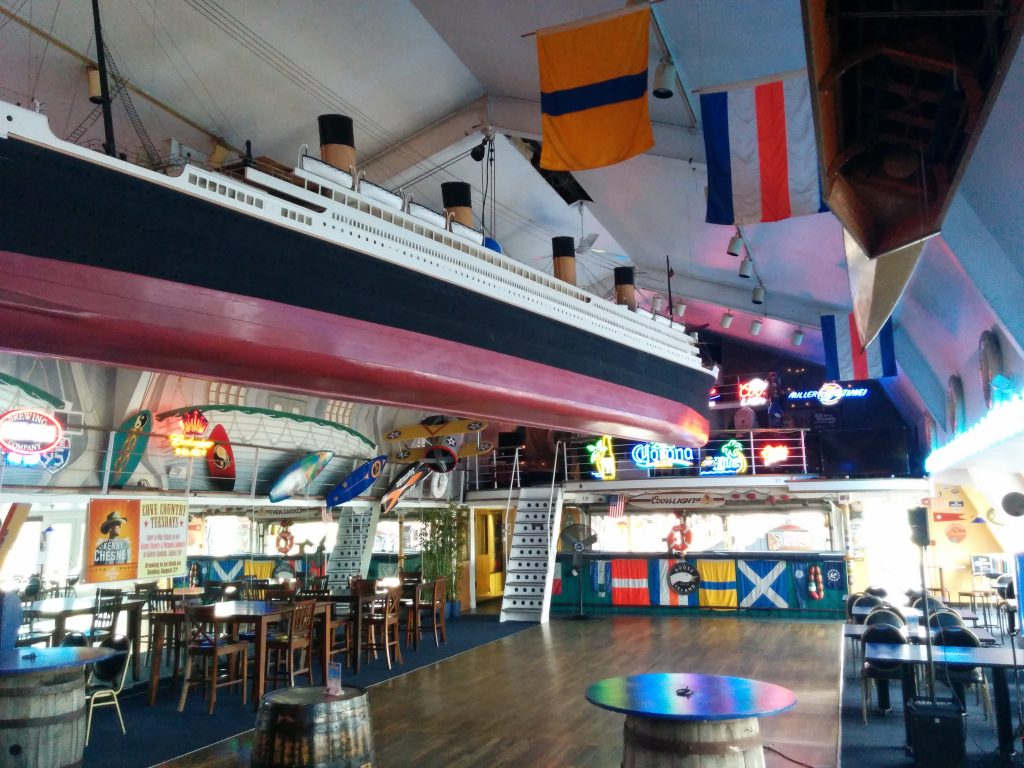 It's a marina/restaurant/bar/tourist trap/fishing port set along a beautiful back channel (Black Rock Channel) away from the main harbor of Bridgeport. Across the channel is a high green spit of land with a utility-scale solar farm almost visible on top, and shoreside of Captain's Cove is an industrial area. Of interest to us was the Shop & Save supermarket a little over a half-mile away. We got to try out the rolling cart we brought, and stocked up on supplies, including a few things we'd forgotten to pack.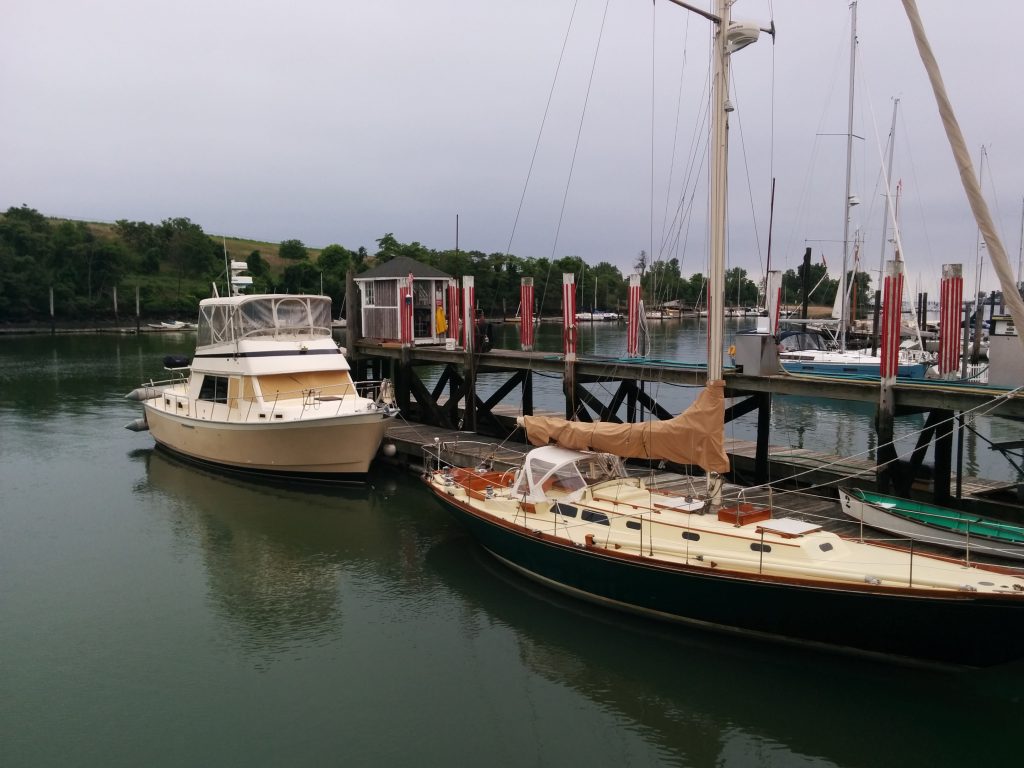 Saturday is forecast to be another relatively calm day, with stormy weather expected Sunday through Tuesday for coastal waters. Fortunately, we hope to be heading inland, away from coastal waters by then. The plan is to finish the last leg through Long Island Sound and be in a good position to take on Hell Gate (part of the East River) on Sunday. The East River connects to the Hudson at Battery Park, the Southern tip of Manhattan, after which we turn North.
For the record, Hell Gate is a corruption of the Dutch phrase Hellegat, which could mean either "bright strait" or "clear opening." The name stuck, because the currents in this stretch, even after 70 years of blasting out rocks, can be a challenge.
Miles travelled: 223.1
Engine Hours: 34.3