Saturday, July 30th
It's a warm, sunny day in Shelburne. We're staying another night, just for a break and to catch up on laundry, cleaning, boat maintenance and just relaxing.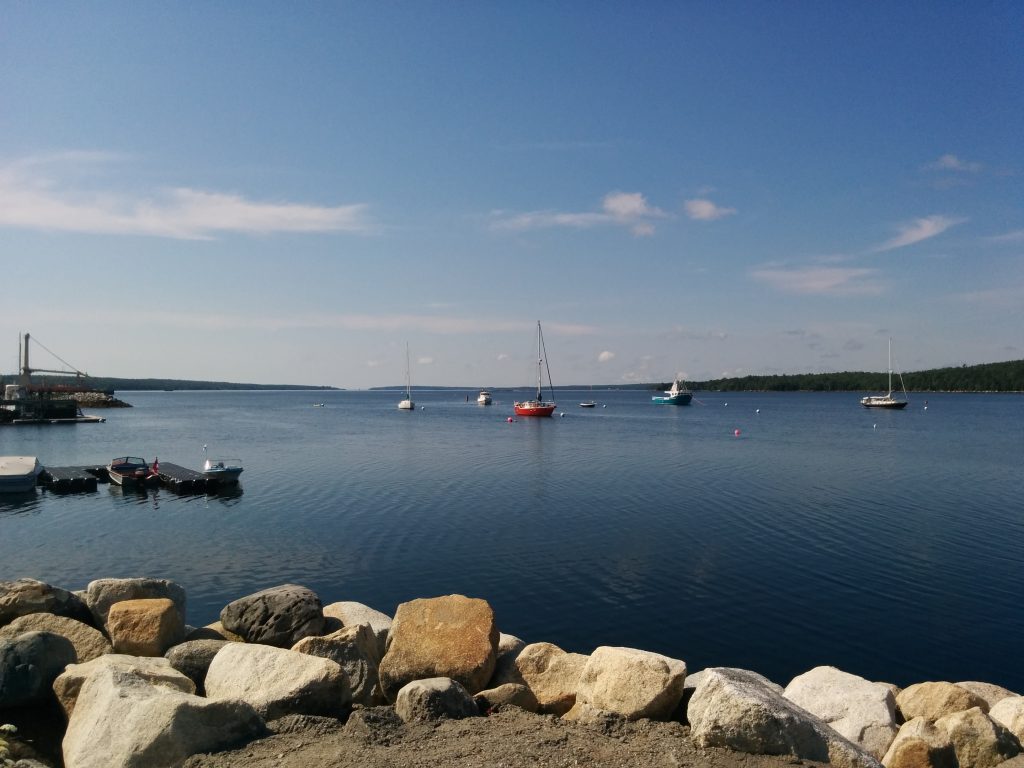 There's a farmer's market in the museum area next to the marina, and we were able to score some fresh produce.


As we think about rounding the last few turns on our loop, it occurred to me that we've just proven a geographic fact.
We have traveled around Maine, New Hampshire, Massachusetts, Rhode Island, Connecticut, Vermont, part of Quebec, New Brunswick and Nova Scotia. By boat. The bottom of the boat never touched land. We circumnavigated a land mass that's surrounded on all sides by water.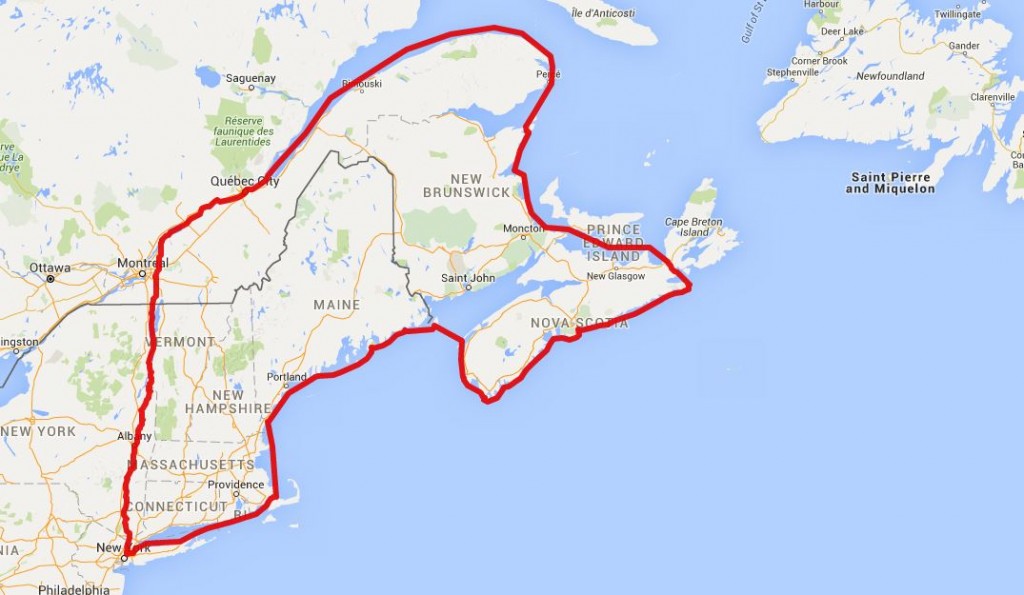 In other words, we've proven that this land mass is AN ISLAND!
I've never heard this fact mentioned in any Geography class I've taken. I tried Googling it with no success. As "discoverer" of this island, I assume it is now my responsibility to name it.
My first thought was some mixture of words representing all the different cultures we've passed through. But there are just too many. Likewise, an acronym like "MENHMARICTVTQCNBNS" just wouldn't work. The only thing these places have in common is that they're near the Eastern tip of North America, downwind from the rest of the Atlantic coast.
So, I'm declaring this "Down East Island." Once my Down East Loop burgee is completed, I'll declare it to be the island flag.
Being a discoverer is a big responsibility. Columbus got a federal holiday for his discovery. Amerigo Vespucci had a continent named after him. Cook had an island chain. Giovanni da Verrazzano got a bridge.
PS: As I was writing this, my inflated sense of my own accomplishments was burst pretty soundly. Two of our dock neighbors here are visiting world travelers. They've sailed all the worlds oceans, and spent time in lots of faraway places. Just catching bits of their conversation is very humbling. My little circumnavigation pales in comparison.
Update: This marina is home to an active boat club. It seems there's always a sail training program, or a race, going on. We get front-row seats to all the action. Although, with almost no wind most of the day, "action" may be too strong a word.