Wednesday, June 8th
We left Rondout Creek in fine weather, with our water tanks full and our waste tanks empty. We should be good for a while before needing marina services. The Hudson River Maritime Museum was a good stop, and they're improving the services for boaters to include bathrooms, showers and laundry facilities in the future. Our spot had been just behind the dark-hulled sailboat: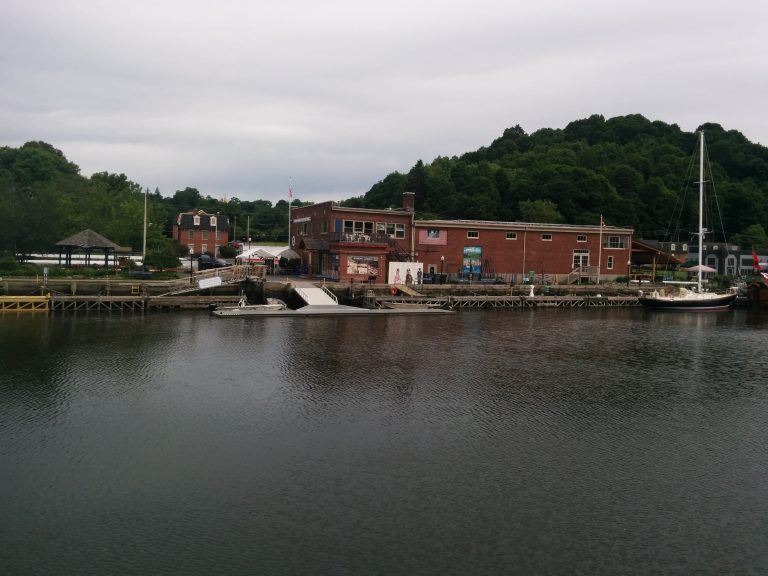 We hit rain shortly after starting back up the Hudson, and it rained heavily for the rest of the morning. We've been seeing a number of boats flying the burgee (flag) of the America's Great Loop Cruising Association, and spoken with a couple of them. They're doing the "other" loop, turning left at the Erie Canal while we continue North.
We've also been noticing that Cygnus isn't the only bird flying North along the river. We've seen several flocks of what look to be Canadian geese: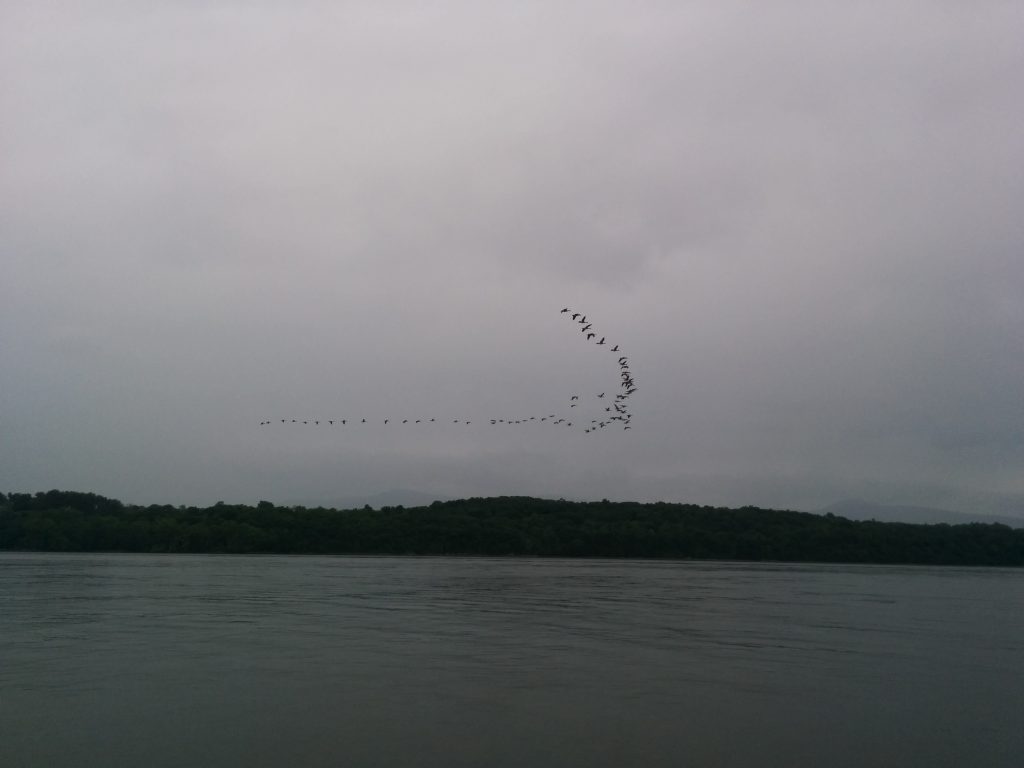 Tonight we're holed up in what passes for a sheltered anchorage in this part of the river; behind Houghtailing Island. This should be a little better than the main channel of the river, since the forecast for the next two days is for strong, gusty winds.
We're only about 20 miles from Albany here, and even with a little backtracking to get back to the main channel, we should make it there within a few hours. So at this point, there seems little reason to get underway tomorrow. The thought now is to leave here Friday.
Miles travelled: 408.9 (one-fifth of the loop completed!)
Engine Hours: 61.4