Tuesday, June 7th.
We use a combination of on-line and printed guides to find marinas, mooring fields and anchorages along the way. The best offer unbiased reviews by other boaters. Sometimes "unbiased" can be closer to "clueless." It can be downright comical, albeit frustrating, to read what some people write for reviews. But one common thread along the Hudson is train noise. Some actually complain about it, but most reviewers merely mention it in passing, and typically include something along the lines of "but that doesn't really bother us."
Both sides of this stretch of the river have active railroad lines running just along the shore, not too far above the water. It makes sense that this natural, nearly level path through the surrounding hills and small mountains would be where you'd want to put the railroad tracks.
And these tracks are heavily used. Commuter and longer-range passenger trains come by several times an hour on the East side of the river. On the West side, freight trains seem to rule, some 50 cars long, some appear twice that long.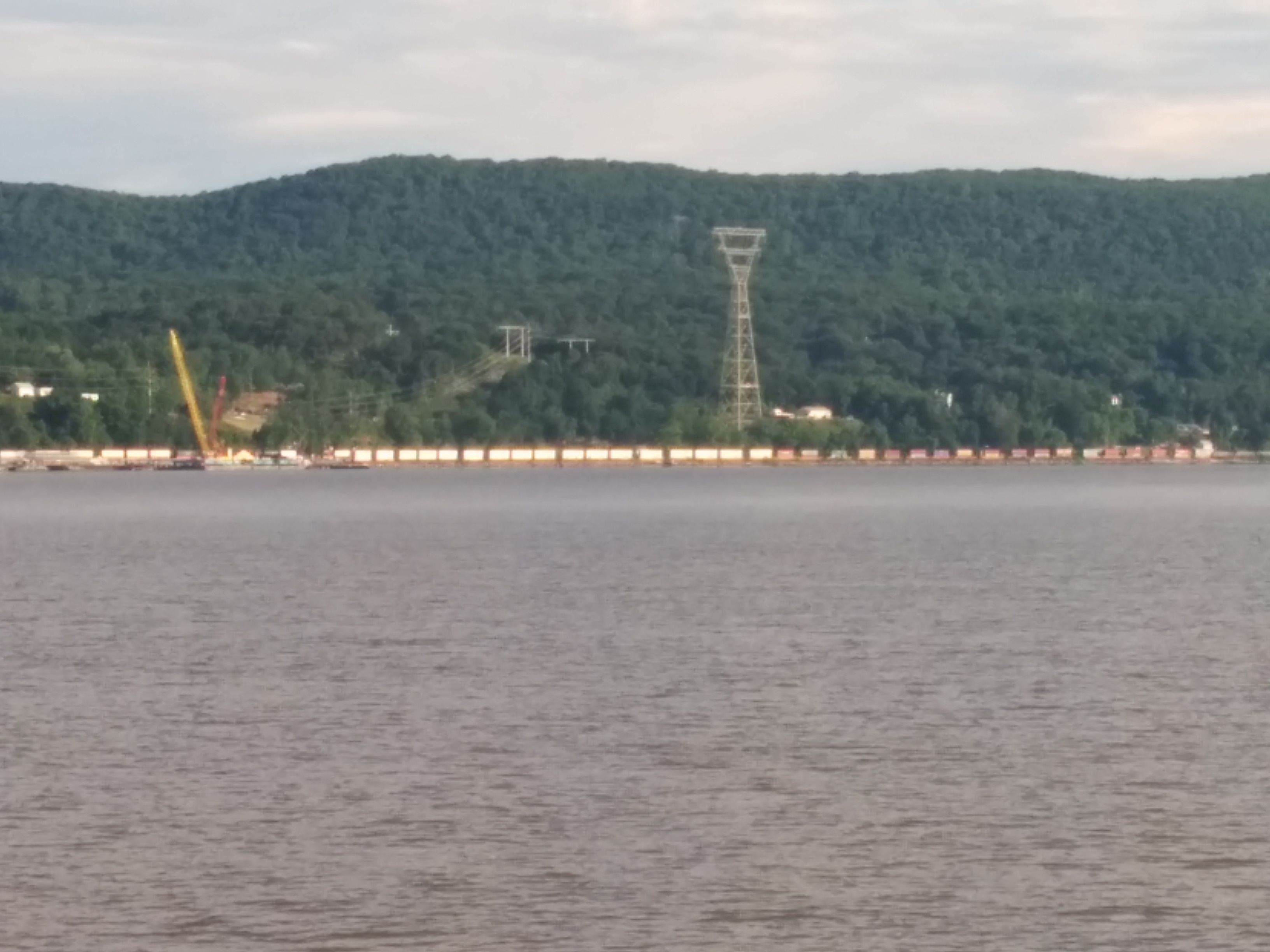 And train whistles carry a long way over the water!
Frankly, if you can't enjoy the sound of a train whistle, you probably shouldn't be here.
Today was a great travel day. Winds weren't bad, and we're still able to catch some tidal current going our way for part of the day.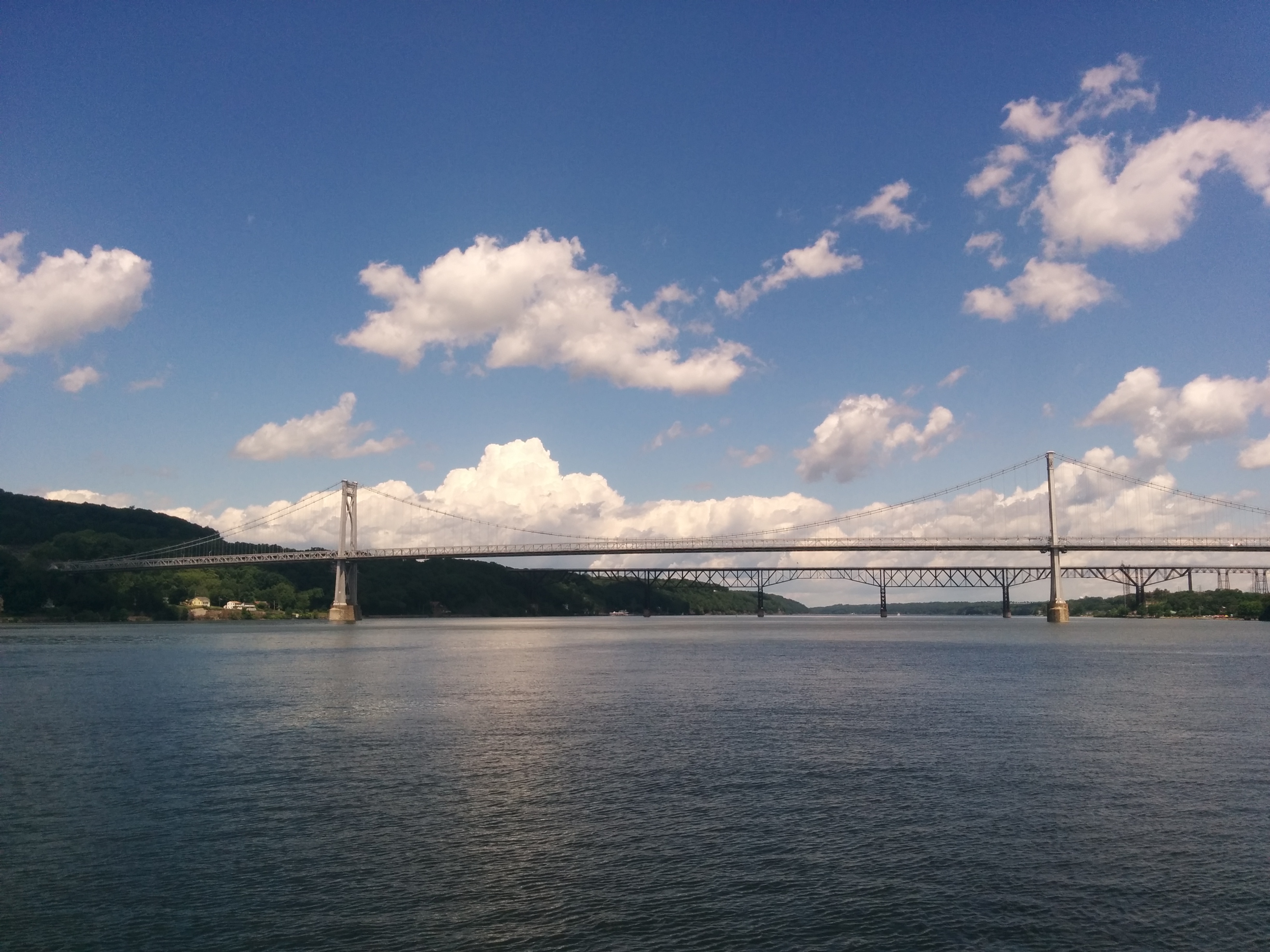 We made the half-way point between Haverstraw and Albany today; Kingston, NY. We're at the Hudson River Maritime Museum, surrounded by lots of old work boats and barges, some being renovated and some slowly rotting away near the mouth of Rondout Creek. Dockage here includes admission to the museum, and we got to spend some time going through the displays. You could spend a lifetime exploring just the history of the Hudson River.
Miles travelled: 371.3
Engine Hours: 55.2