Monday, July 11th
We tracked down our friend Paul, who came over and looked at the pump. He took it apart right on the dock, and re-assembled the section with the shutoff switch. I'm getting pretty good at re-installing this pump, so this time it only took about an hour. I also shortened up the lever that pulls the shutoff. We're still not sure which was the fix, but the engine runs, and more importantly, stops, flawlessly now.
Another boater from Quebec, also here waiting for a part, received word today that it will be in tomorrow.
When we arrived Saturday, we found the lobster totes all arranged in a big square in the parking lot.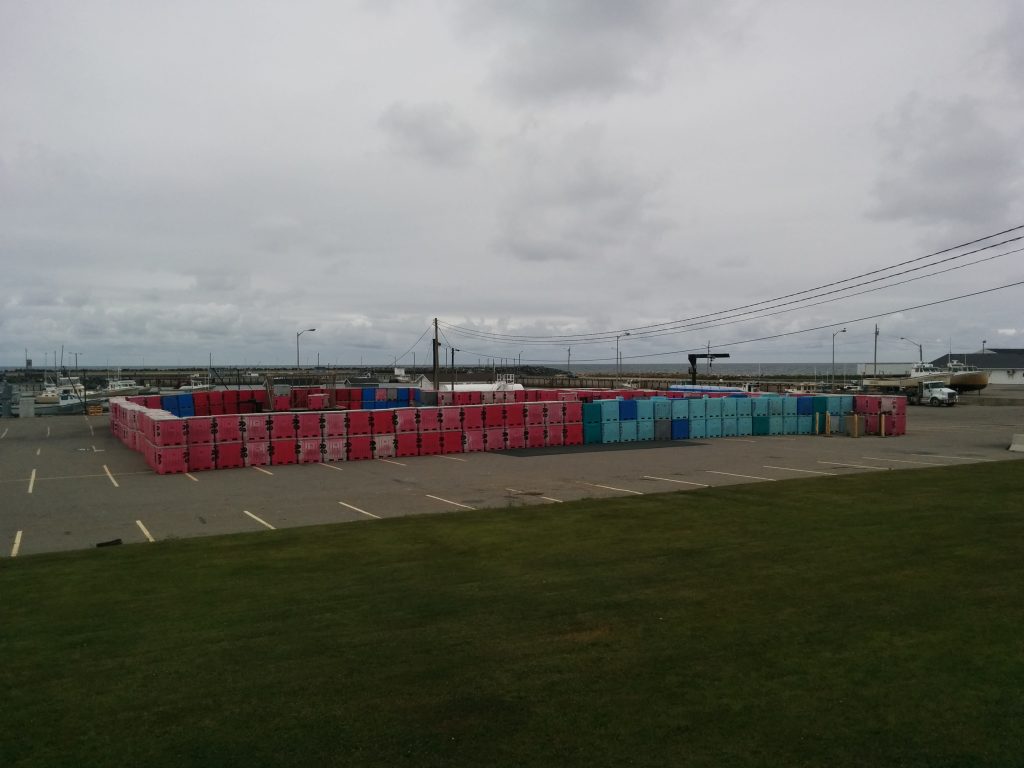 It turns out there was a big end-of-season party scheduled for that night, but it had been postponed util this coming Saturday due to the forecast of rain. Everyone says it's going to be a great time, and the band is very good. I can't honestly say we're sorry we're going to miss the party, but it would have been nice to see.
Lobster season here is short. There's a two-month window in May and June, and another starting in the fall. In between, many boats are up on shore, while others stay idle at the dock. Lobster boats here are a little different from the ones in Maine, but they're all very similar to each other. They're about 35-40 feet long, with a small, fully-enclosed house far forward and the rest all open deck.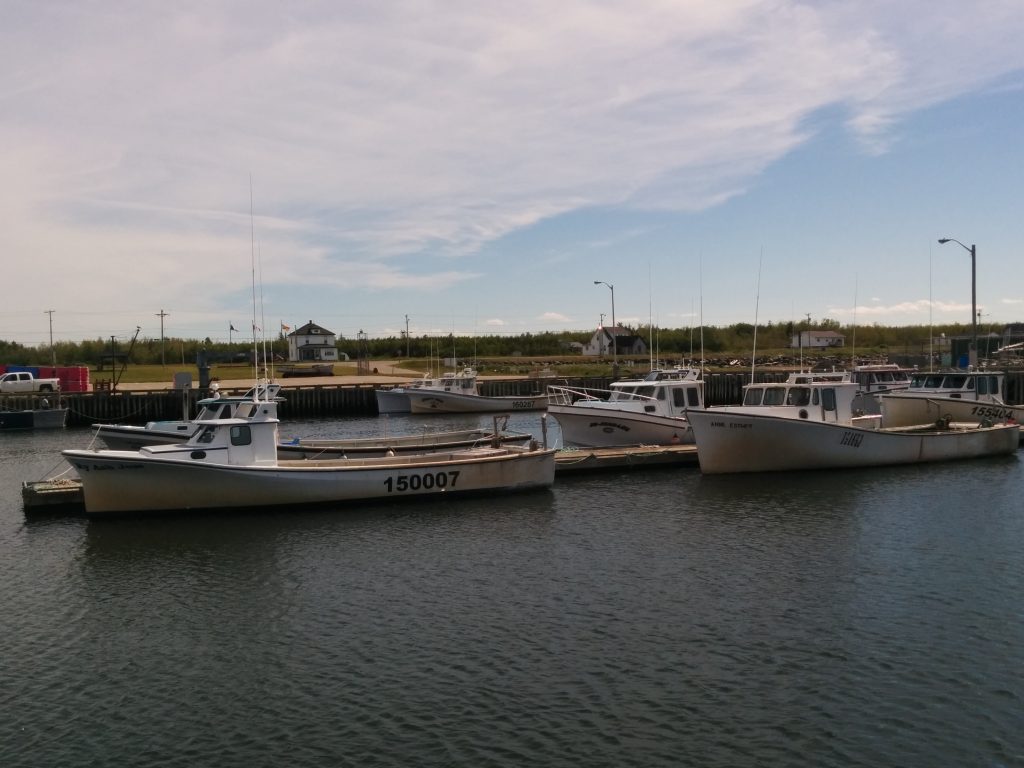 Most have two hydraulic haulers mounted one at each quarter. The boats are wide, with a lot of flair forward but a nearly plumb stem, at least below the flare. All but a few have a rectangular "arch" over the house for lights, antennae and electronics. Single diesel engines forward (mostly Cummins) with wet exhaust, either through the transom or right through the side of the hull near the engine.
They're sturdy-looking boats, and from what I've seen they handle very well.
One other thing that we like about this harbor is, as I've mentioned, everyone speaks English. A few native speakers, but most as a second language. Even the signs are in English and French, unlike Quebec where almost all were only in French. Sometimes English is even on top!