Tuesday, July 12th
With the engines back on-line by Monday afternoon, there was nothing to do but wait out our last night in Escuminac Harbor.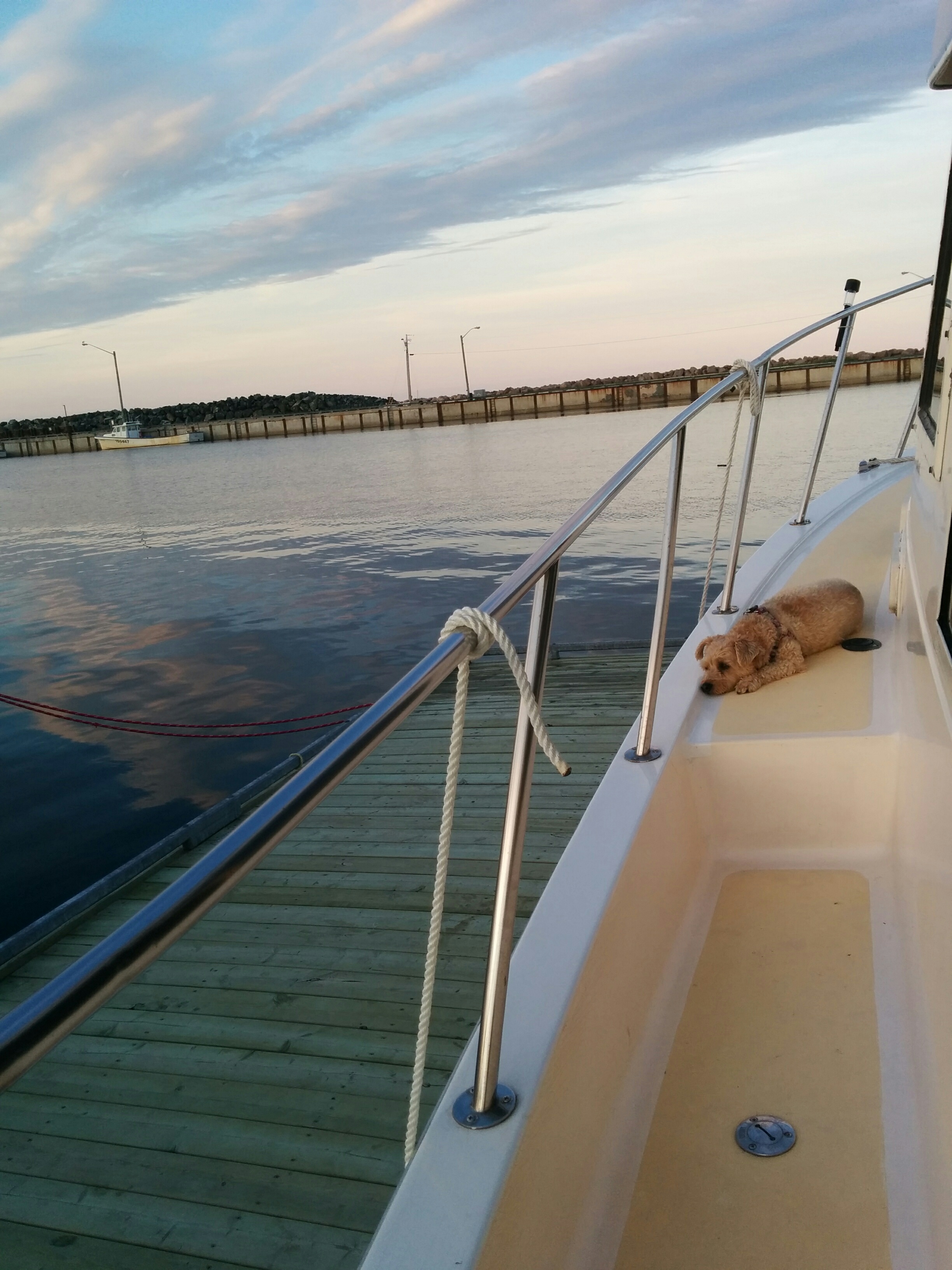 Again we were treated to a picture-postcard sunset, right from our aft deck.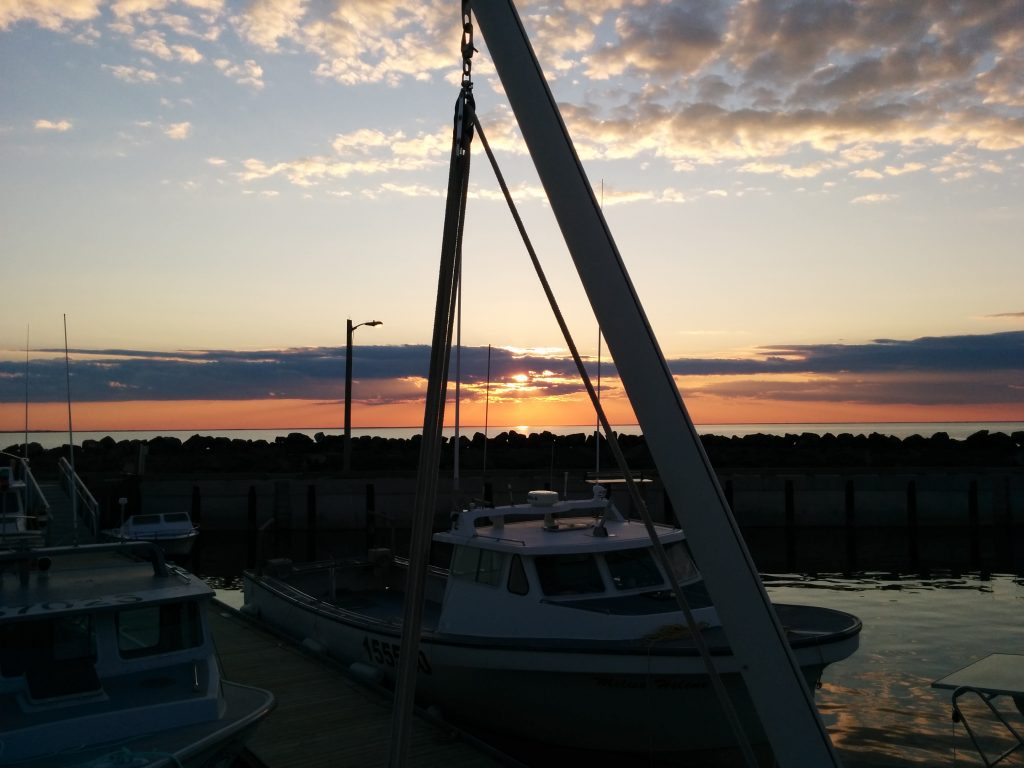 We were also invited to an impromptu driftwood campfire on the beach by our neighbors in Napoleon, the sailboat next to us: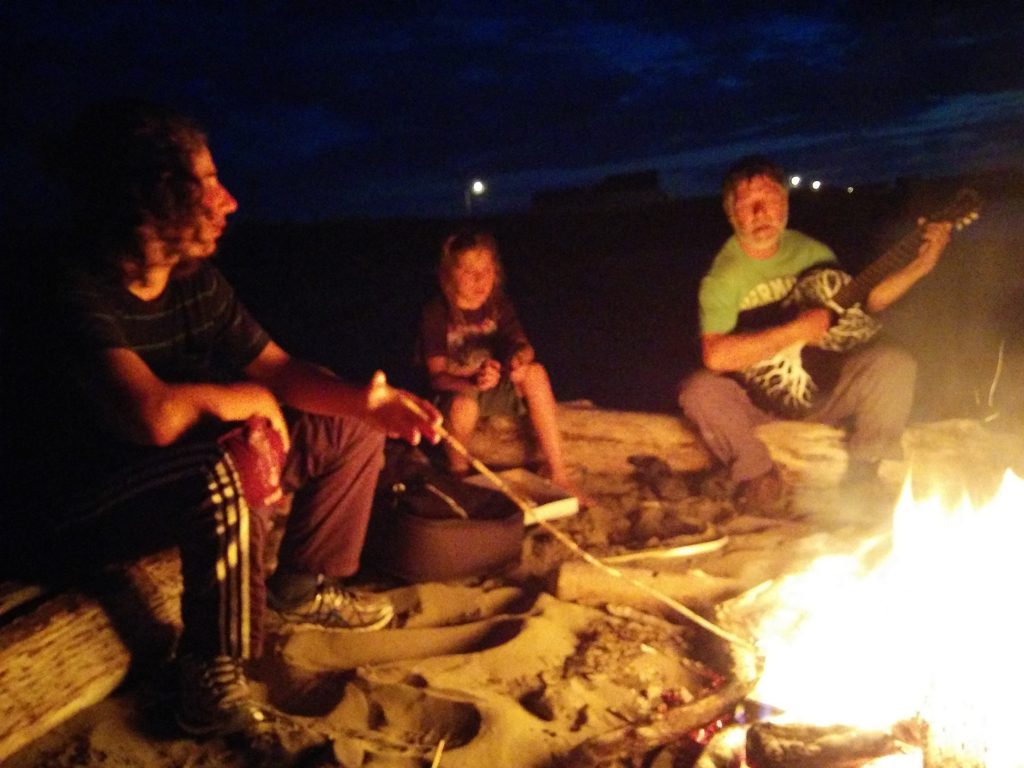 As predicted, Tuesday was clear and calm. Our destination, 40 miles away, was Sawmill Point Boat Basin, a boat club that's highly rated and relatively inexpensive. After the friendly but spartan Escuminac Harbor, this seemed like it would be a treat.
The weather was just too good to stop after only 40 miles. We continued on to Shediac Harbor and Pointe du Chene Yacht Club, another highly-rated facility another 20 miles down the coast, for a total of 60 miles underway.


This club, with about 140 slips, is a great facility run by a great manager, Walter. It's also just steps away from a popular strip with swimming beaches, gift shops, marinas, restaurants and charter cruise boats. The entire harbor was turned over to the town by the federal government, and they're building it up as a tourist destination. There's even a gate where they ask for a $2 per car entry fee, which has helped defray the costs of maintaining the breakwaters and facilities. Luckily we're already on the other side of the gate, so we got to walk the strip and buy overpriced food at the tourist restaurant.
This harbor claims to be the "lobster capital" of the Americas. We've had to explain to the locals that we're not buying it; we're from Maine. But the lobster roll at the restaurant was good.
Ever since leaving the Gaspé peninsula, we've seen fewer towering cliffs and less deep water just off shore. In fact, when leaving Escuminac we had to motor a mile or two offshore before we could turn South. Even so, we were in 20-30 feet of water much of the morning.
Arriving at Shediac, we found even skinnier water. There are sand bars miles out. The narrow channel twists and turns, and at the entrance to the man-made inner harbor there's a narrow channel right along the rocks of the breakwater, with a 180-degree blind turn at the end. Everybody has to sound one prolonged blast on the horn entering or leaving, and listen for anyone coming the other way.
Miles traveled: 1356
Engine Hours: 192.7