Friday, July 1, 2016
It's Canada Day, but that's a pretty low-key holiday here in Quebec, where there has historically been some tension with the rest of Canada.
The weather today was vastly improved over yesterday, with light winds and clear skies. The forecast was for winds picking up around mid-day, so we left early to finish the 41 miles to Rivière-au-Renard before then.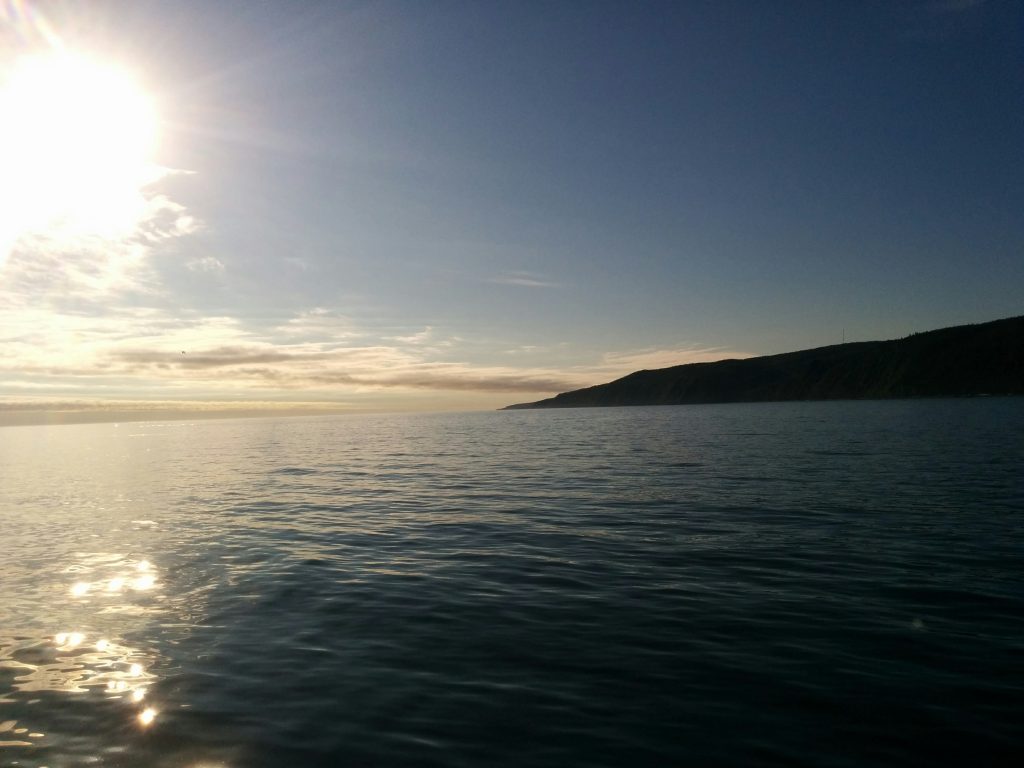 Our friends in S/V Caribou were motoring along at 4 knots, hoping the wind picked up, the last time we saw them.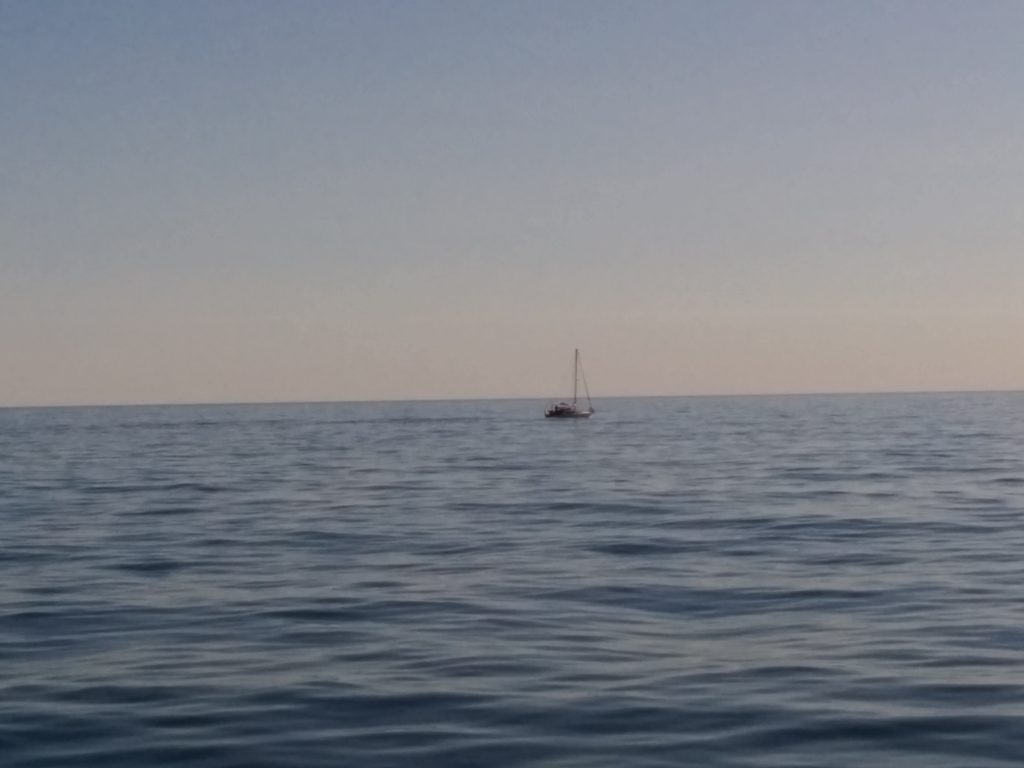 Tonight and tomorrow are forecast to be stormy, but today remained perfect the whole trip. We saw minke whales several times, along with seals and hundreds of gannets. So far none of the whales have cooperated with our attempts to photograph them.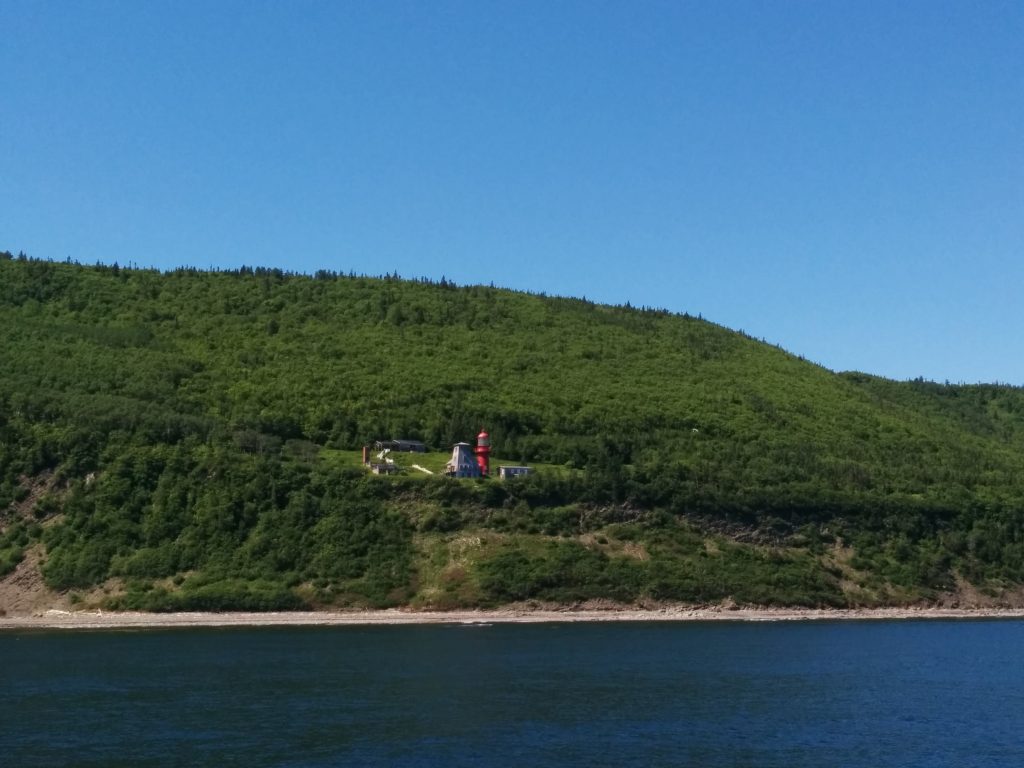 Rivière-au-Renard (Fox River) is a fishing port. Actually, it's the first active fishing port we've seen since leaving Long Island Sound. There are draggers, crabbers and shrimpers. On the way in, we actually had to dodge our first crab pot buoy. We must be getting closer to Maine!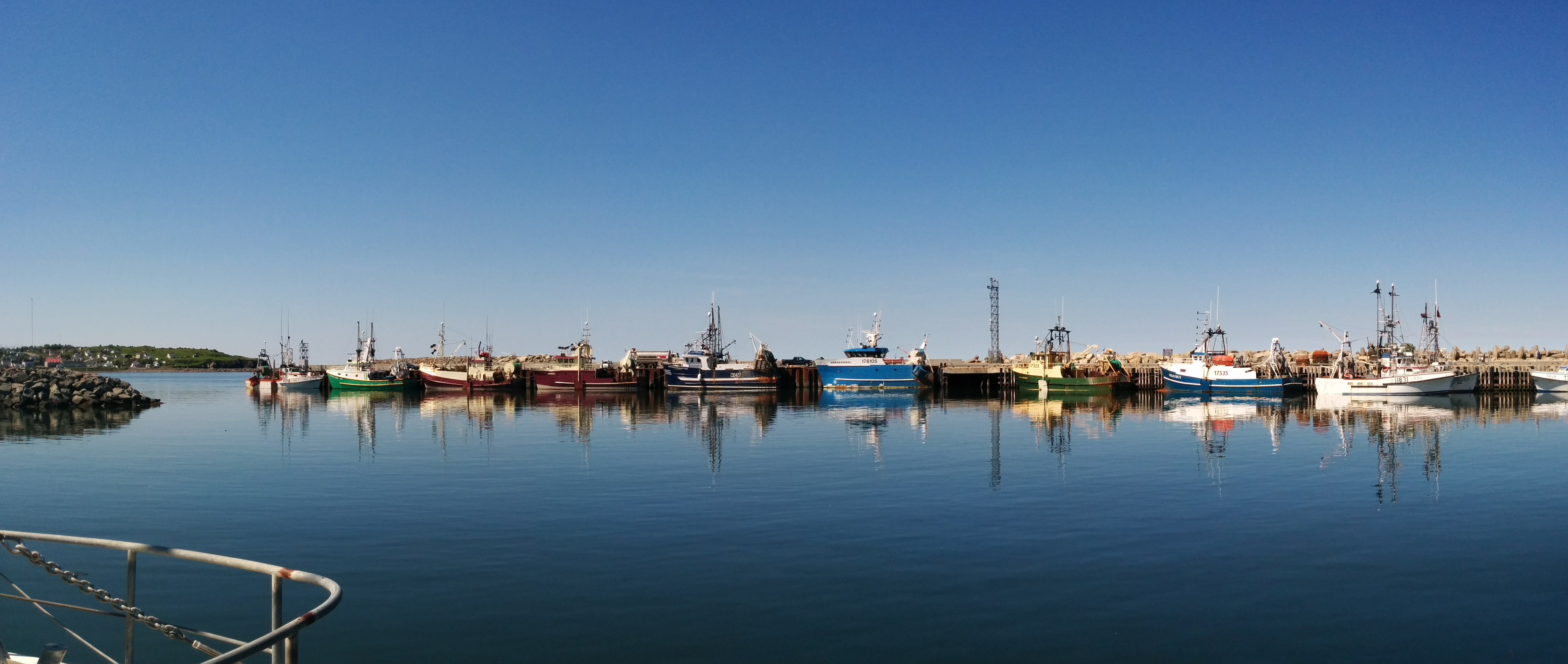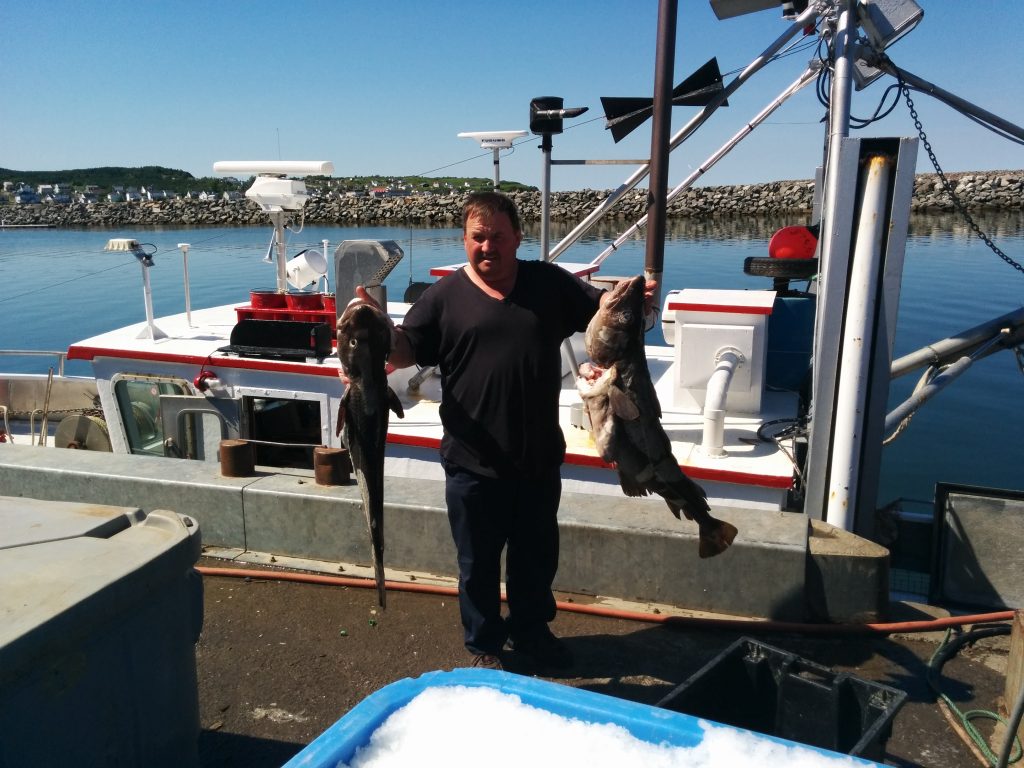 Recreational boats are tucked into the far end of the harbor, which will be good if we get the bad weather that's in the forecast, because this harbor offers the best protection we've seen yet.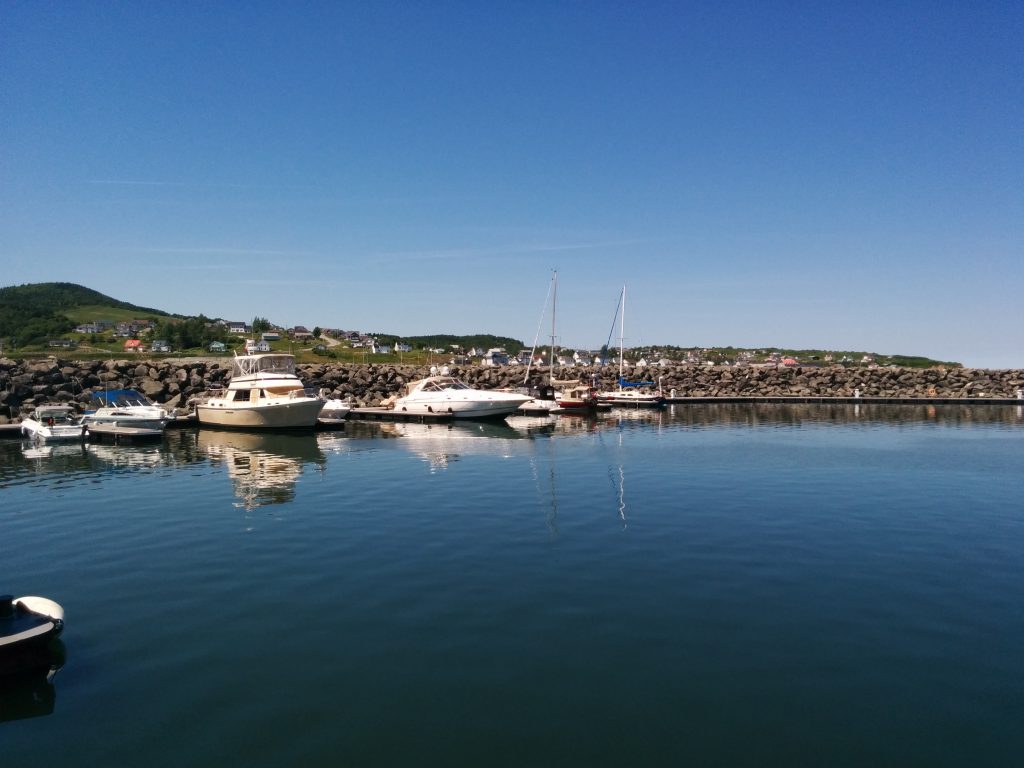 Miles traveled: 1072
Engine Hours: 159.8