The other boats all left today. They're on a schedule. We're waiting here at Liscombe Lodge one more night for the seas to subside, and for a front that went by this afternoon, bringing some thunderstorms with it. Tomorrow looks better, and in fact a slightly better weather pattern seems to be taking hold for the next few days.
We've enjoyed our stay here. It's quite a facility. Here's a shot of one of the lodge buildings, from the deck outside the lounge.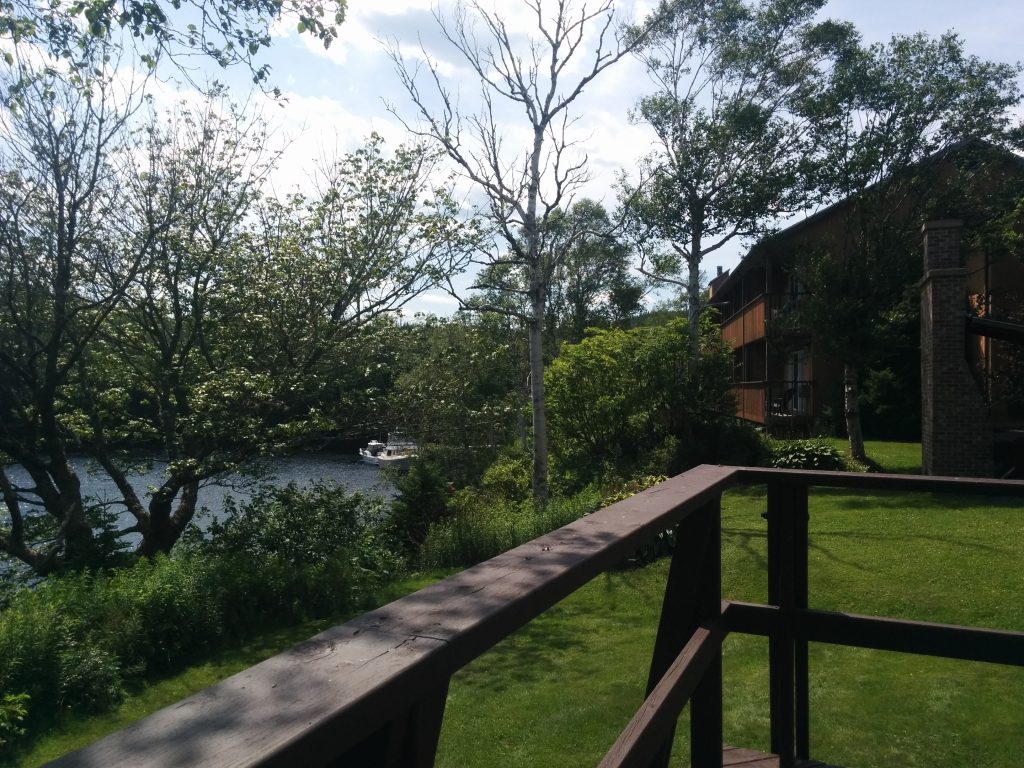 Outside the dining room are lots of bird feeders which draw a number of different finches, hummingbirds and several other species.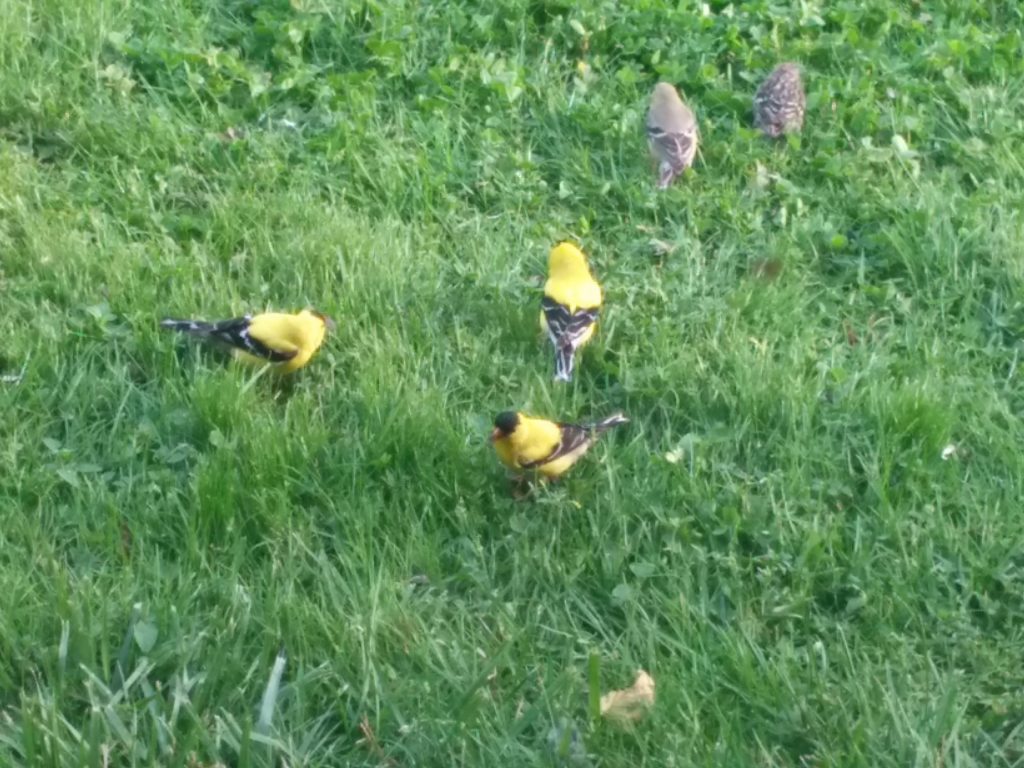 Although we didn't see inside the rooms, the lodge buildings all appear very comfortable.


We topped off our fuel and water tanks, ran one last load of laundry and figured we'd stop by the lounge for some potato skins or something light for dinner. Then we saw it.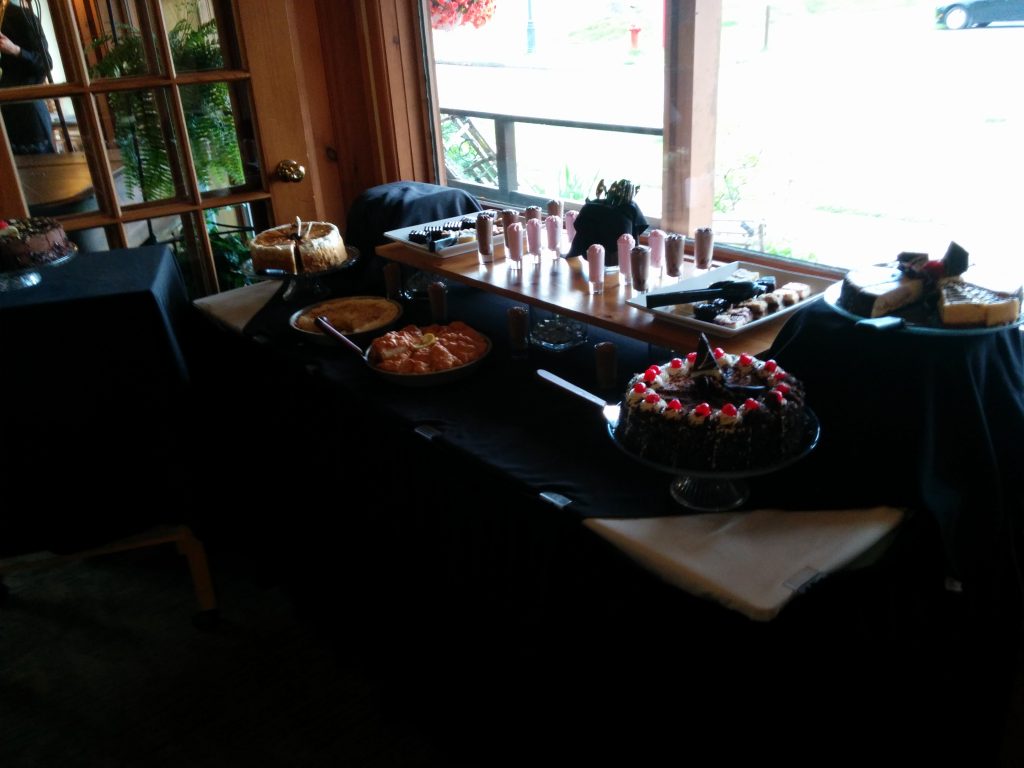 That's right, a buffet. Prime rib, planked salmon, seafood chowder, salads, vegetables, and some amazing home-made desserts. Who could resist?