Wednesday, July 6th
Yesterday afternoon was rainy, but we were rewarded by a full, double rainbow and a great sunset: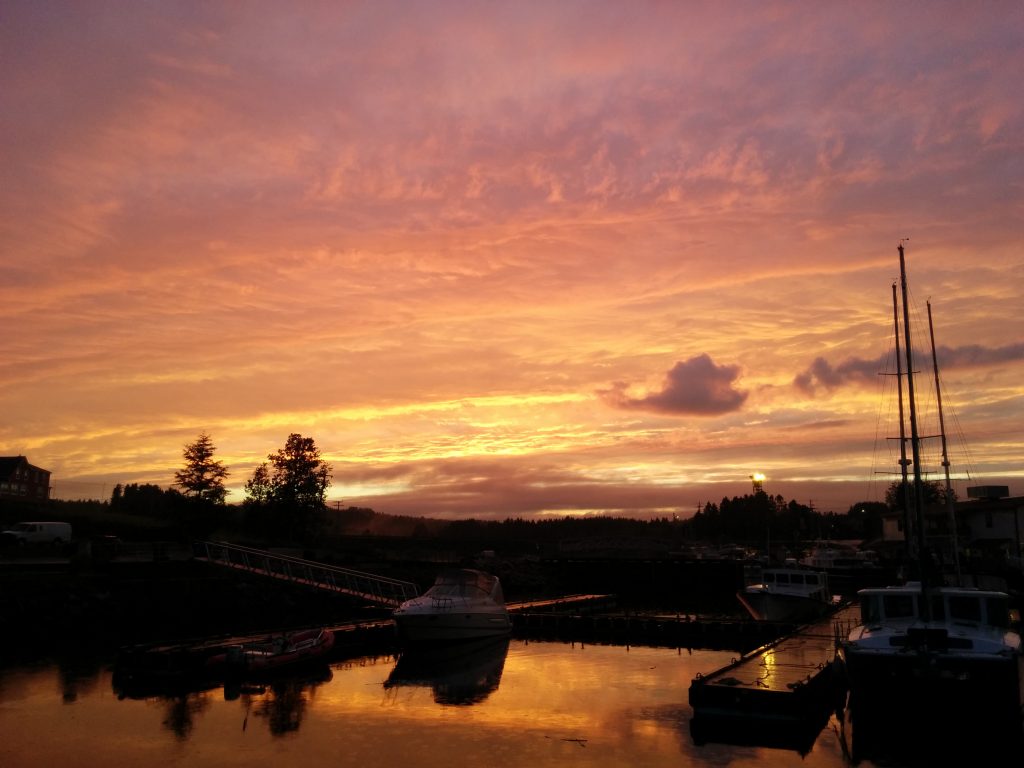 Today we left Anse-à-Beaufils with a forecast for light and variable winds, building to 15 knots out of the Northeast after noon. Perfect for rounding Cap d'Espoir, our last in Quebec, and making the 40-mile crossing of Baie des Chaleurs (Chaleur Bay).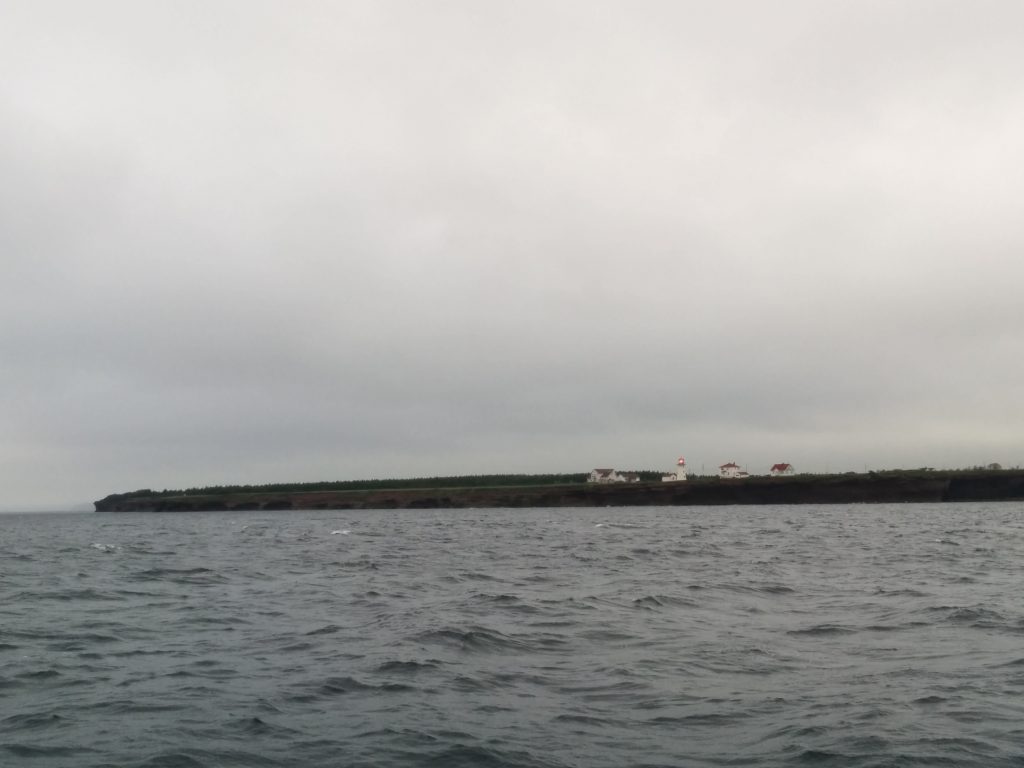 By 7 AM it was already blowing at least the forecast 15 knots. Fortunately our course of SSW meant that, as the winds built, they pushed up quartering seas instead of hitting us on the nose. Even so, it was a rough crossing, but we completed the 51 nautical mile transit to Shippagan, New Brunswick without incident. We did lose an hour when we crossed the line into Atlantic time, which we'll be observing throughout New Brunswick, PEI and Nova Scotia.
At one point we passed a 60-foot, steel fishing vessel with a high bow going the other way. Plowing into the waves, the spray was reaching his pilothouse windows. It would not have been comfortable going that direction in Cygnus!
Like all the marinas carved out of this rocky coast, the one at Shippagan is well protected, and we secured without incident. Notable here is the large number of recreational boats, mostly express cruisers not unlike our former boat, Xanadu.


And, although we've left Quebec and are now in New Brunswick, this is still Acadia. In other words, almost exclusively French-speaking. The French influence will still be strong through New Brunswick and Prince Edward Island, tapering off as we head South along Nova Scotia toward Maine. But everyone's been great, and there are so many bi-lingual locals that we've rarely been totally unable to communicate.
Miles traveled: 1231
Engine Hours: 175.5