Thursday, July 7th
The weather forecast for the next three days is for strong Easterly winds. However there was a window this morning when the winds were predicted to be light.
We took this opportunity to head for Miramichi Bay, near the start of the Northumberland Strait. From here, we may be able to catch the next break in the weather and head toward Prince Edward Island.
The 51-mile transit here from Shippagan was mostly uneventful. The lift bridge operator at Shippagan had the bridge up before we even got close, and we were shot through the narrow Shippagan Gully by a 2.5 knot outgoing current.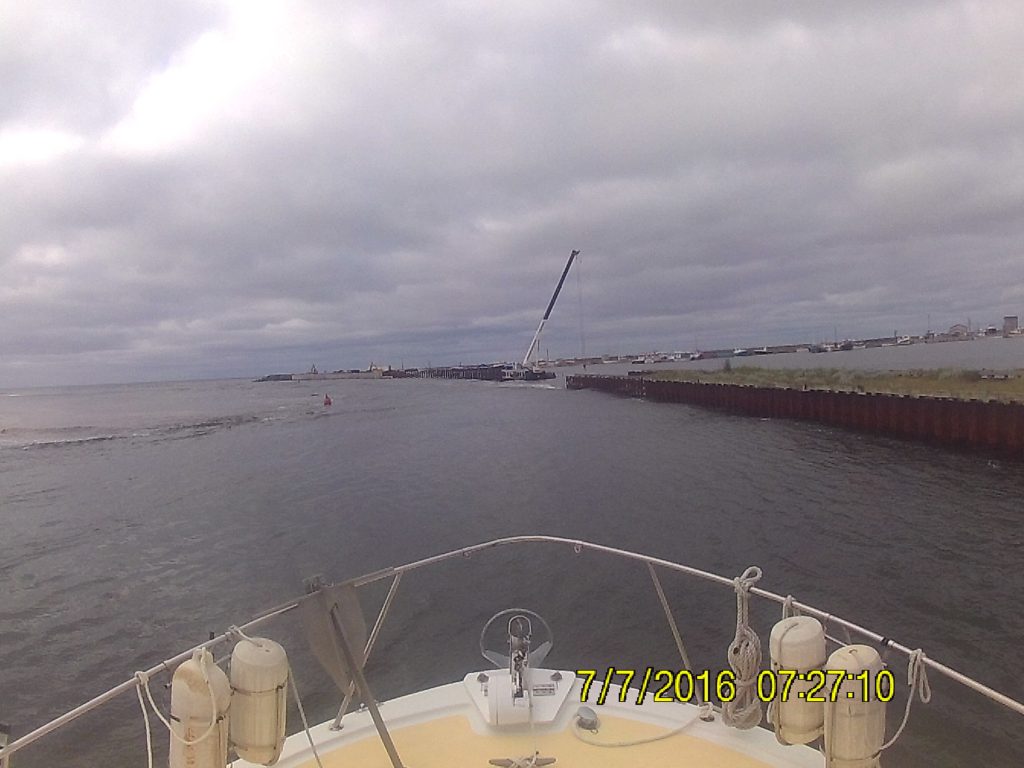 The weather remained dull and grey, with a modest 8-10 knot East wind hitting our quarter. There were no other boats, we were far from any land, and the only company we had were the gannets, cormorants and sea gulls. In fact, one kept trying to hitch a ride with us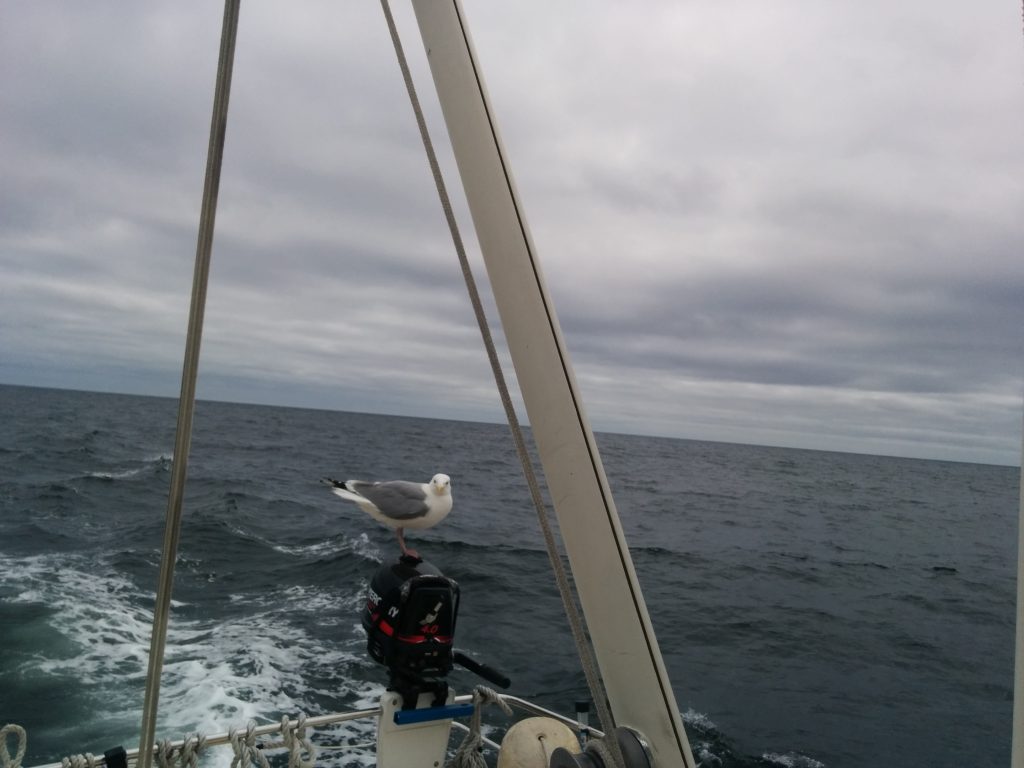 The cloud cover had been thickening and lowering all day, and as anyone who's taken the Auxilary Boat Crew Training program knows, that means foul weather approaching. Sure enough, light rain started and the wind begin building just as we arrived. So our timing was pretty good.
We're anchored about 5 miles inside Miramichi Bay, behind Bay du Vin island. Of course there's no Internet out here, but there's a tolerably good cell phone signal, so I'm chewing up some of the whopping 1G bandwidth that Bell Mobility sold me to post this.
Miles traveled: 1282
Engine Hours: 182.7
PS: We don't use it much when internet connectivity is available, but we can also leave messages along our "bread crumb" trail on the InReach tracking page. Just click the blue triangle, or any blue "message" icon, to see what we posted: