Tuesday, June 28th
We got up early to leave, but waited out strong morning winds, getting underway around 9:30. The weather forecast for the next few days is questionable, but with so few ports along this coast, getting at least one more day of traveling behind us was our preference.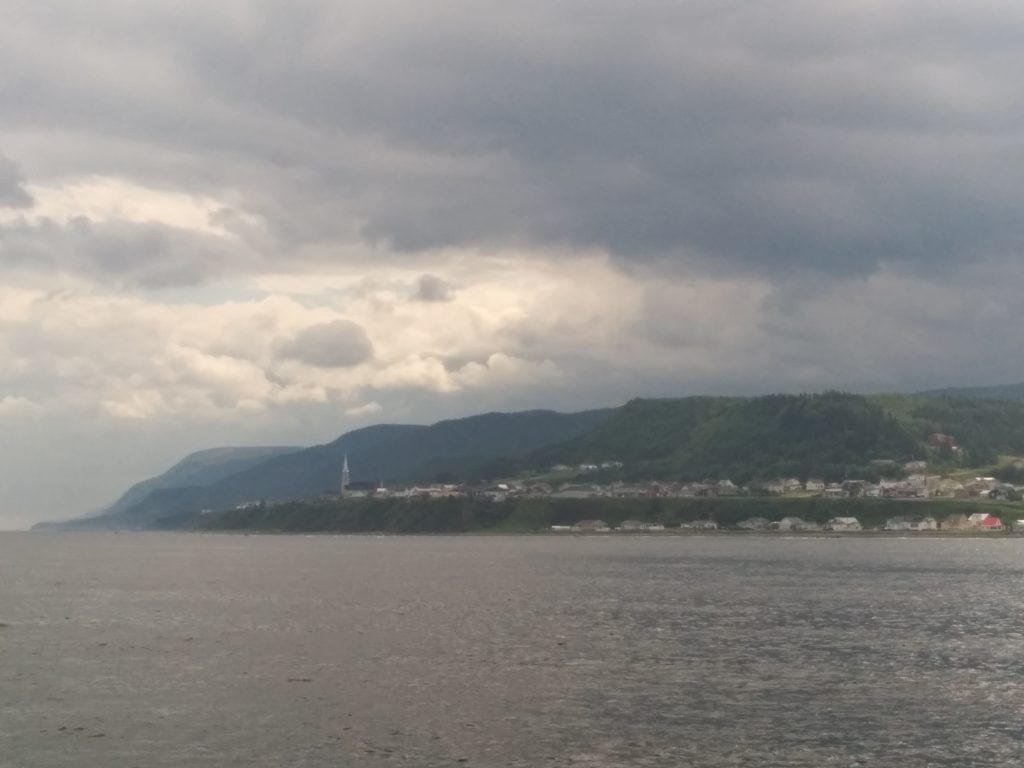 The weather mostly held, with just some occasional rough patches and rain. This is by some accounts the Northern tip of the Appalachian Mountain chain (others say it continues to Newfoundland) and it shows. It's amazing to see mountains plunge down to the water. Cell-phone photos can't show the true size of it all, or the delicate play of light and dark on the hills.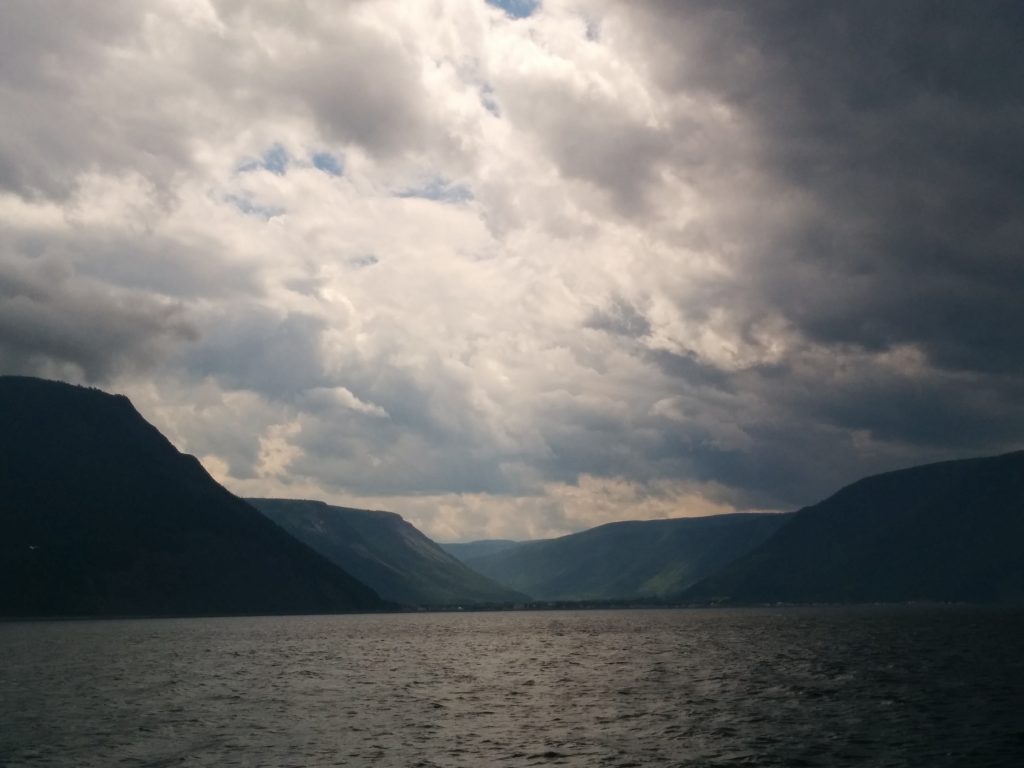 Two different times, we saw minke whales surface. We also saw quite a few waterfalls spilling down off the cliffs. To get some sense of scale, there's a highway on shore, near the level of the water. You can just make out telephone poles in this photo. The cars and trucks are too small to see.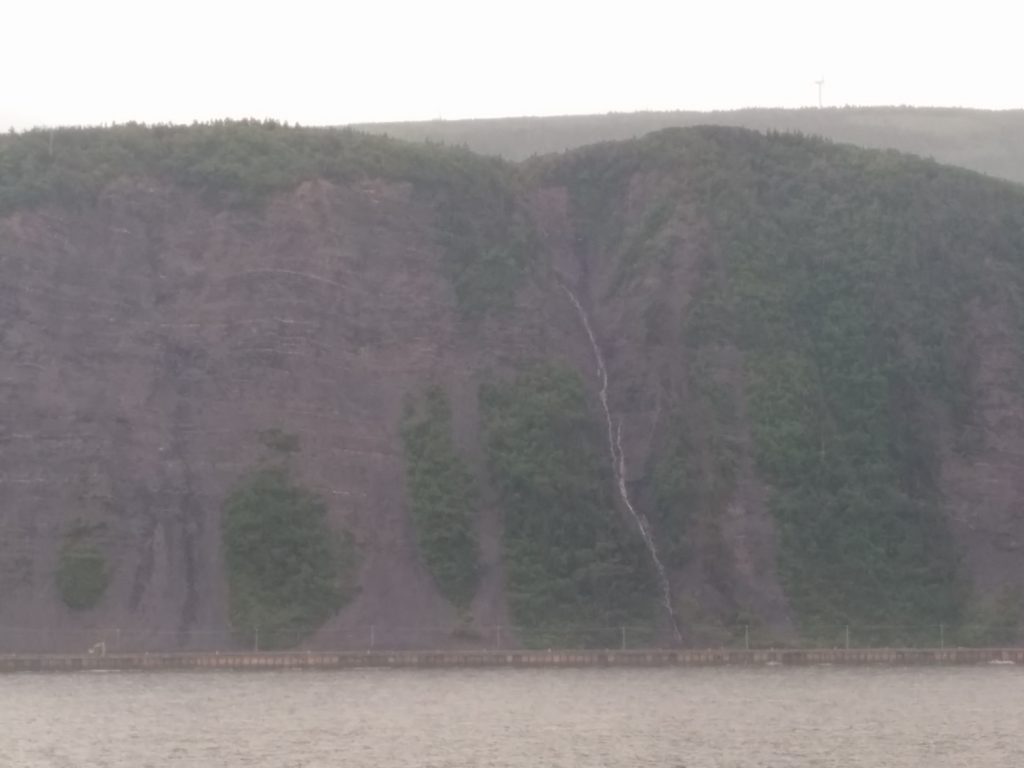 There are a few long valleys that reach to the water. They offer a spectacular glimpse inland, but also allow the katabatic winds to blow all night, sometimes up to 50 knots. After a warm day, the cool mountain air spills down these valleys and can be a problem for boaters.

At exactly 12:15:40 PM, we reached the half-way point, by number of miles traveled along our planned route. We've gotten a lot of comments about how far ahead of schedule we are. But frankly, there haven't been many places to stop for long. In the built-up areas, marinas can be expensive, and in the out-ports there isn't much to see or do. We're looking forward to being able to mix up marina nights with anchoring out as we get into less forbidding terrain. We expect to have more options for both as we turn South. We're also looking forward to being able to communicate with the locals.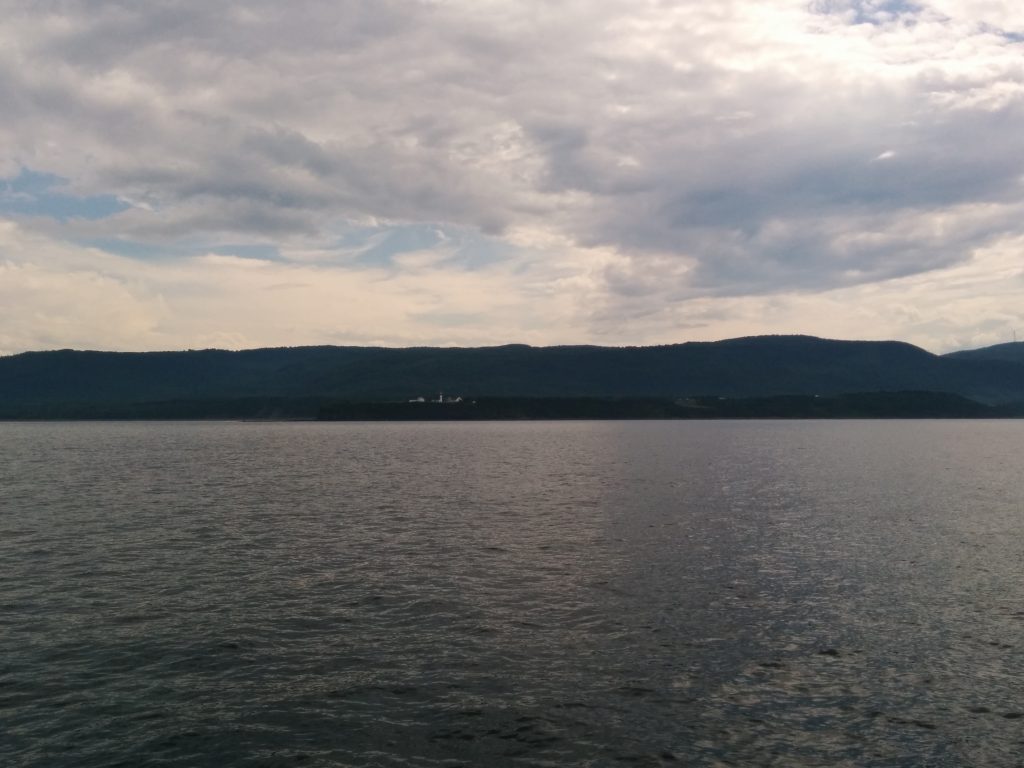 At 2:36 PM, we passed another milestone, the Northernmost point of the trip, 49 degrees, 15 minutes, 58 seconds North latitude. This is the view of Cap-de-la-Madeleine light (shown on the chart plotter screen below).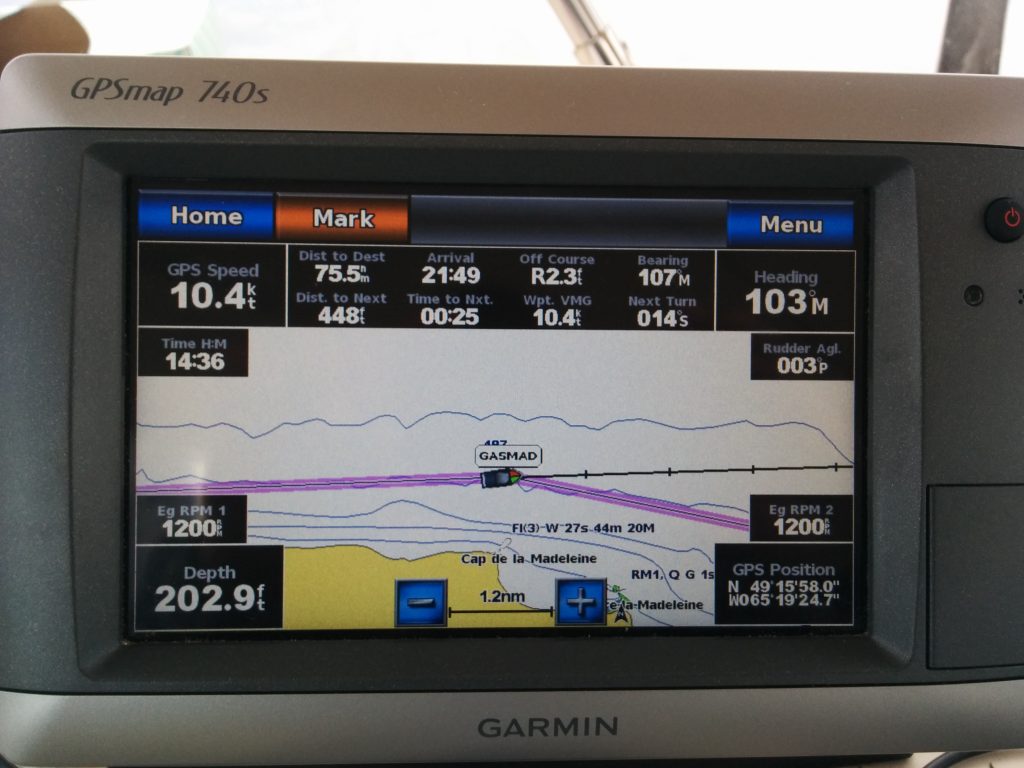 Shortly after this, we turned toward the harbor at Rivière-la-Madeleine, where two locals who spoke no English met us at the dock to point out a good place to tie up. There's a restaurant here, and the port has clothes washers and dryers, so our evening plans are set. We've even got a tolerable internet connection here, so we'll be watching the weather forecast to help decide when to make the push for the last stop before turning South.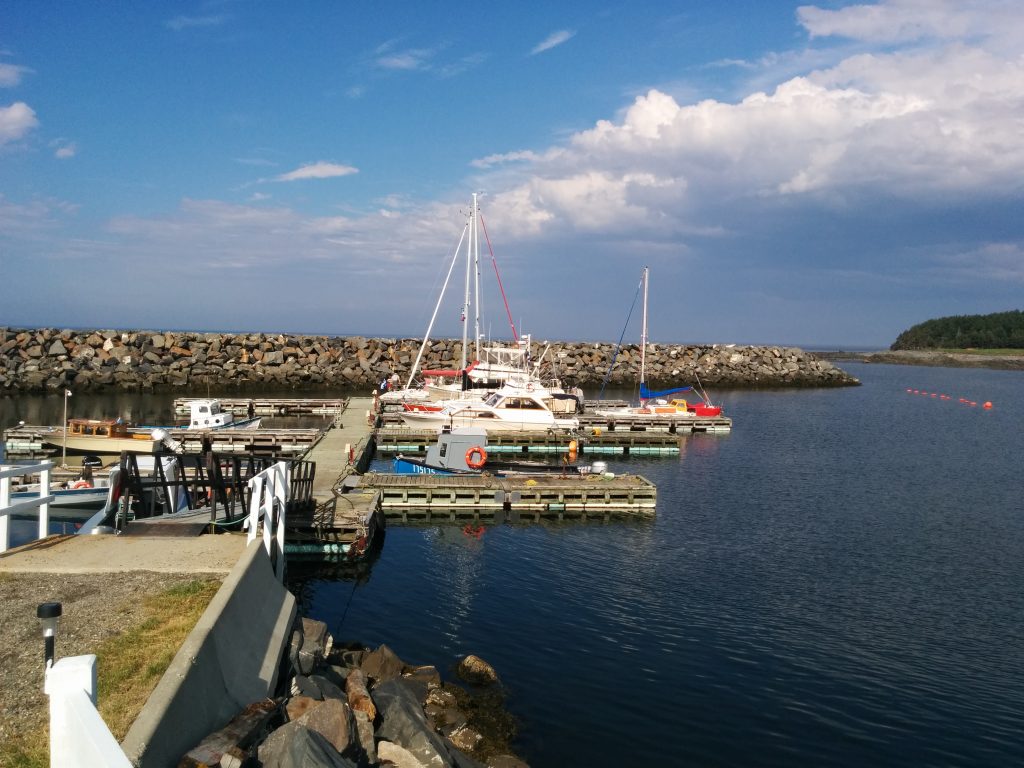 Miles traveled: 1072
Engine Hours: 154.2