Monday, June 27th – In Port
Today was a day of catching up on some rest, shopping, cleaning, and boat maintenance. There are a number of stores, including a Metro supermarket, within a short walk of the marina.
This area seems to catch a lot of driftwood, and around the marina are many driftwood-based sculptures, ranging from the really good to the downright bizarre. There's even one that seems kind of obscene. Here are a couple of the better ones: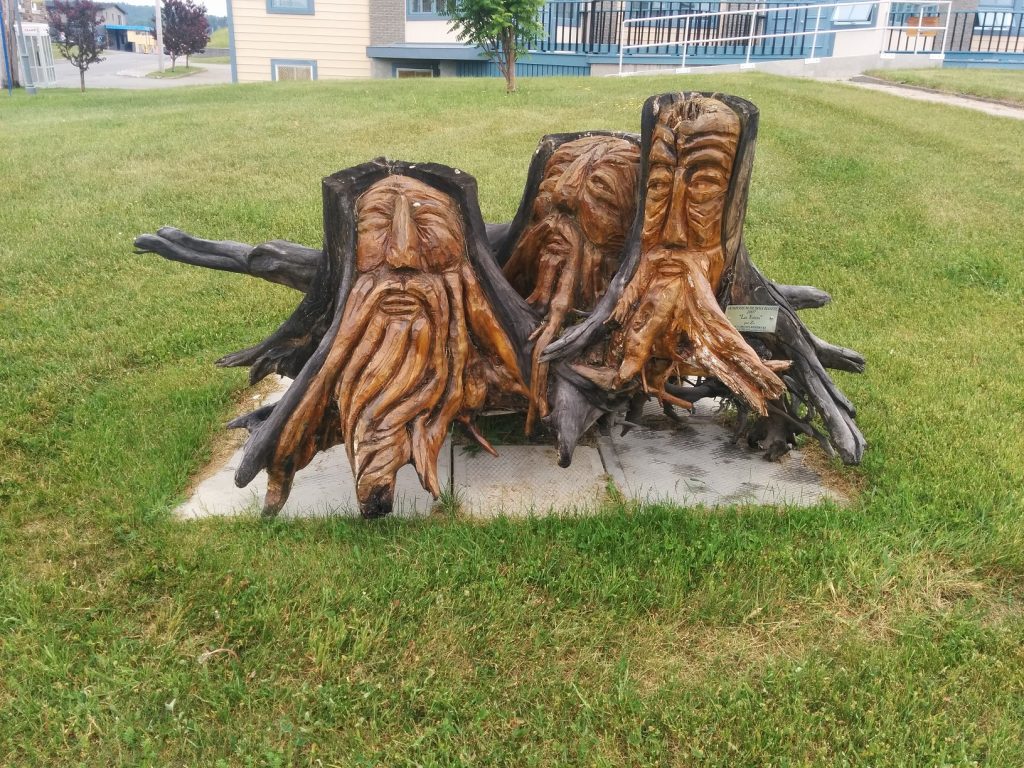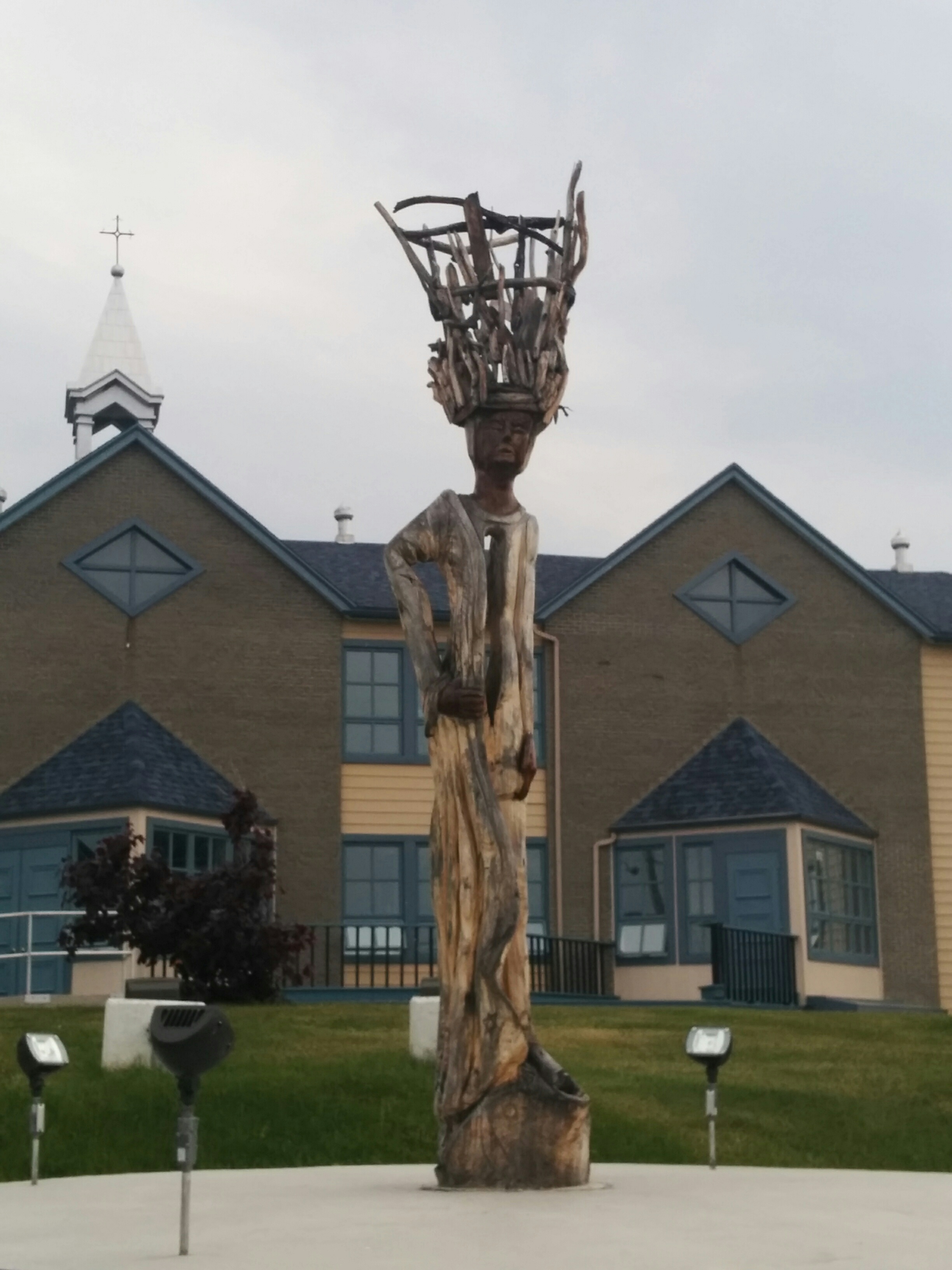 The weather forecast for tomorrow is iffy. We'd like to press farther along the Gaspé if possible. As beautiful as the scenery is here, we're looking forward to turning South toward New Brunswick. It looks like we're going to find more anchorages there, and shorter distances between viable ports to stop at. It will also be nice to communicate with the locals again. Not speaking French leaves us somewhat isolated here in Quebec.