Friday, August 19th
Last night we were treated to a nearly-full moon rise. The photo doesn't do it justice; in person it was large, orange and it seemed you could almost see every crater!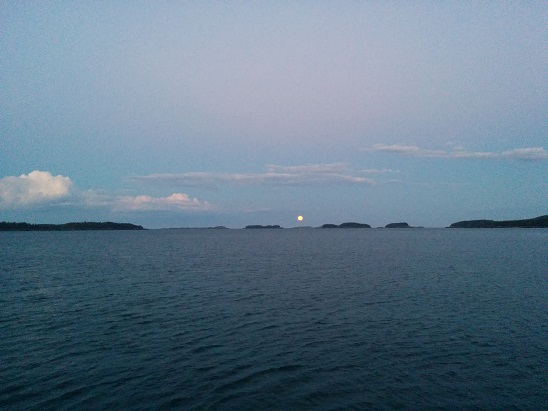 We decided to stay another night at Roque Island because, well… because we can. The sunrise was worth getting up early for.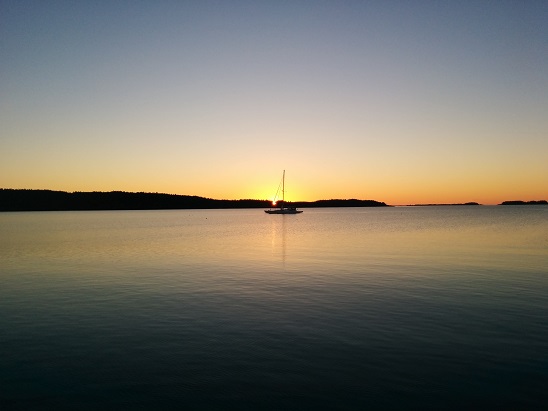 The beach was crowded today. At times there were probably 15 or 20 people on it. Although, since it's almost a mile long, it still feels pretty secluded.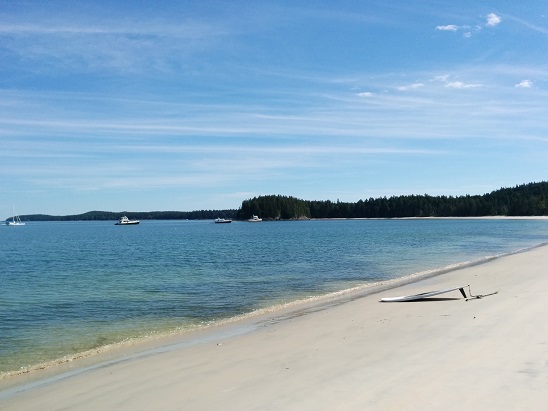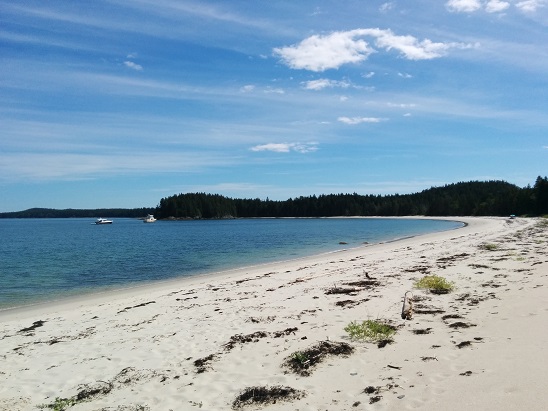 Sammy made a friend named Harry. Harry was more interested in chasing sticks, something Sammy never seemed to get the idea to do. He spent his time running into the water, then rolling in the sand. It took a while before we'd let him back in the boat after that!