Monday, June 6th.
Until now, we've more or less tried to put a respectable number of miles under our keel every day. With just over 100 nautical miles to go in 5 days before a scheduled rendezvous with friends, we're throttling down a little.
Sunday brought thunderstorms to most of the Northeast, and although the Nyack area missed several, one healthy band passed through late Sunday afternoon. While relatively unprotected on a wide part of the Hudson, our mooring held fast and, as usual, Cygnus took it in stride. The sky after the storm indicated a rapid change was in store.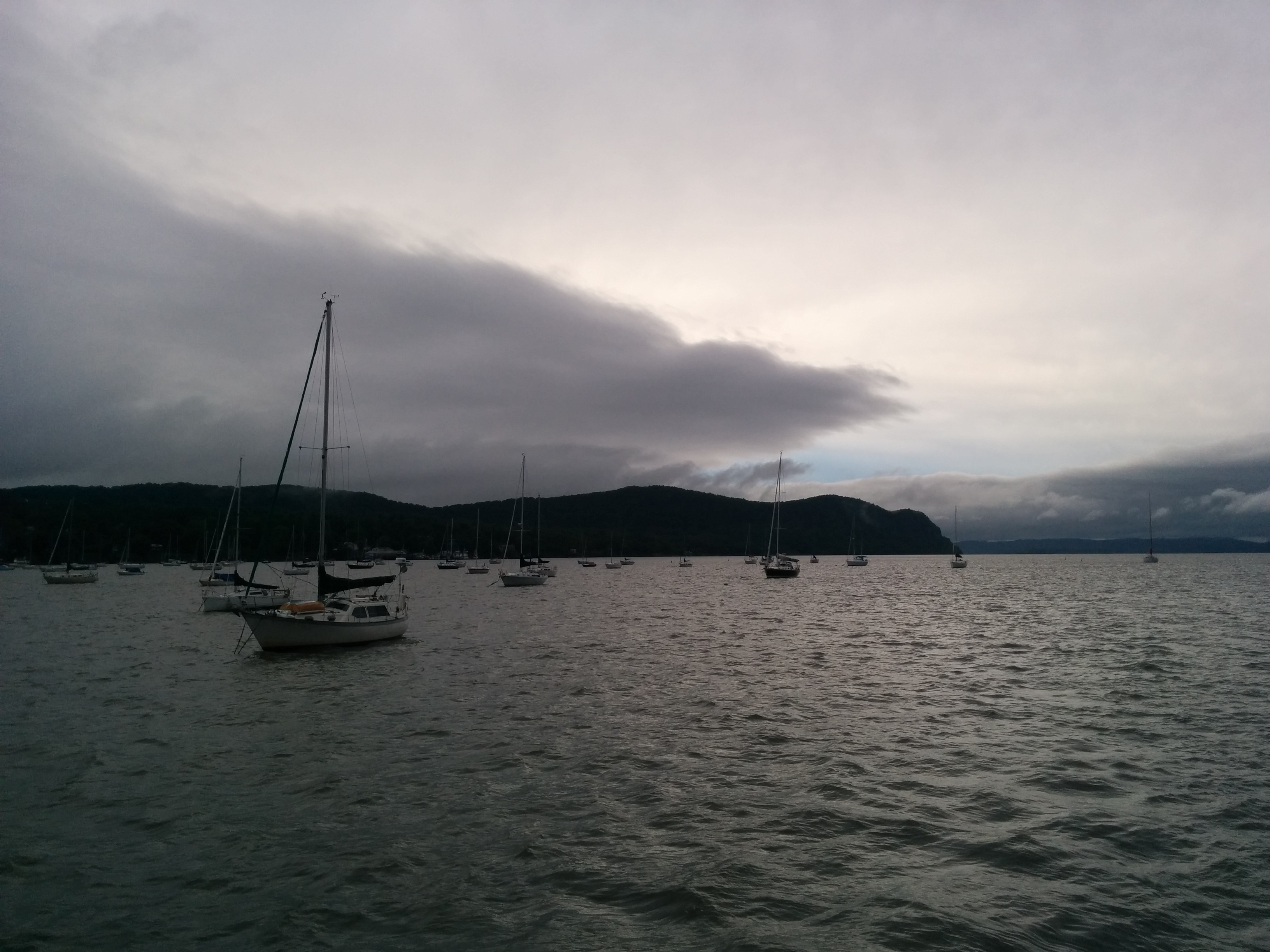 We woke this morning to the sound of small feet pattering along the deck. Looking out the screened window of our cabin at the area enclosed by our small back deck with the dinghy lashed to the transom, this was the sight that greeted us:

A stow-away female Mallard! But just one? Surely the male must be around somewhere…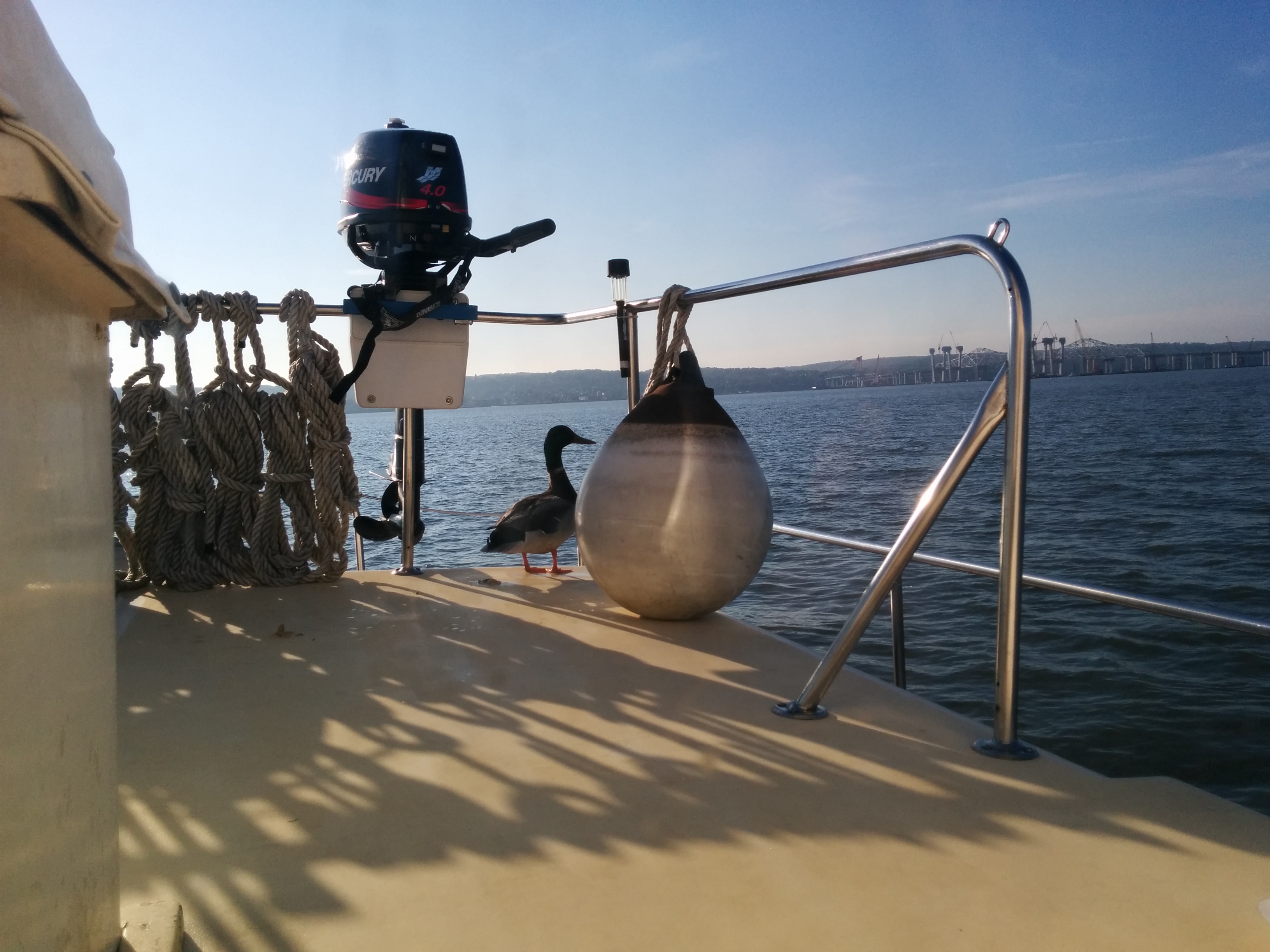 After cleaning up after our uninvited guests, and sharing some home-made bread with them, we headed out for a short jog about 8 nautical miles up the river to an anchorage we'd heard about. The hope was to finally get out of the wind enough to try the new grill we'd bought for the trip. It didn't look good as we headed upriver, as yesterday's active weather system was still working its way through.
We passed the infamous Sing-Sing prison and Haverstraw Bay, just down river from the Indian Point nuclear power plant. Haverstraw Bay is a popular anchorage, well protected from the main current of the river, but unfortunately wide open to North winds.
In Haverstraw Cove, off the West side of the river, we found good holding and good protection from the wind. We grilled vegetables and hot dogs for lunch: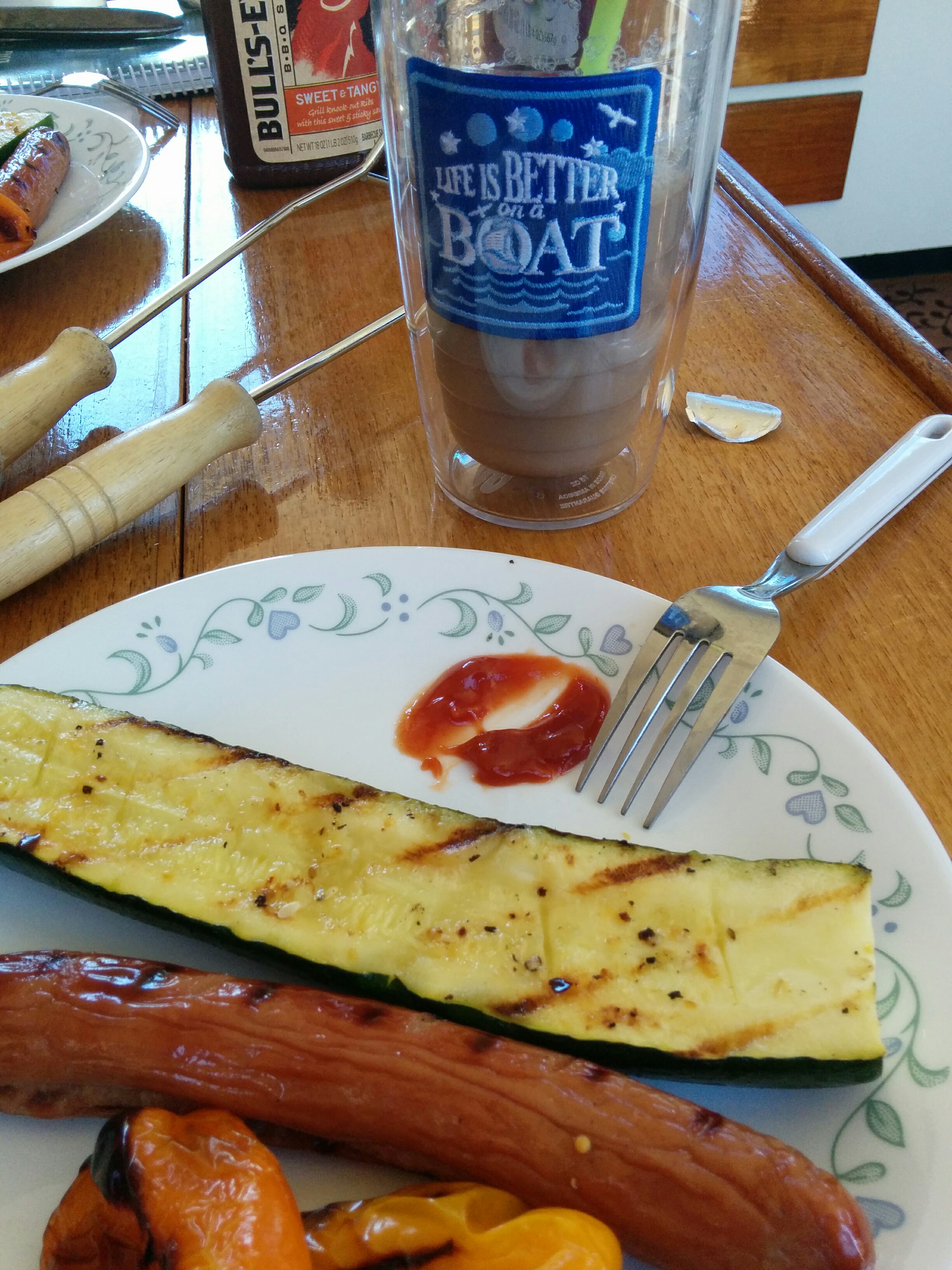 This little cove looks like it's man-made. I suspect it was created for the outflow of cooling water from the power plant just to the Northwest. The spit of land that forms the Northeast edge of the cove, Bowline Point, is home to a municipal park run by the town of Haverstraw.
So today has been a day of catching up on small chores, paperwork, etc. Tomorrow maybe we'll try to get about halfway to Albany. If we feel like it.
Miles travelled: 323.4
Engine Hours: 48.2