Thursday, August 4
We're at the Moose Island Shipyard in Eastport. It looks like the port transmission will have to come out for a rebuild.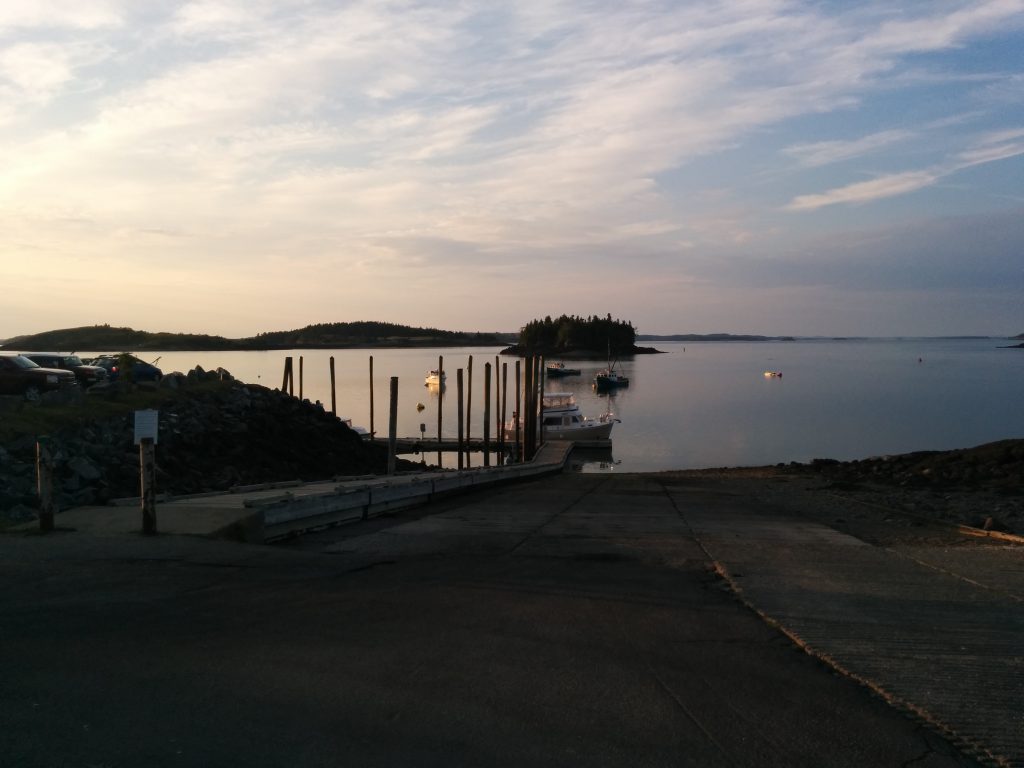 The mechanic is calling to get an idea as to how long this is going to take. Then we will need to figure out where we stay while waiting.
The Joys of boat ownership!
Update: we're hauling Cygnus at high tide. The shop will remove the transmission tomorrow and we're bringing it to York by car this weekend with the owner of the shop, who's going that way anyway. From there we will drive it to the rebuild shop in Mass ourselves.
There, we'll pick up a Rebuilt unit and drop off our old one, then drive it back up to be reinstalled. Possibly by the middle of next week.
With luck we could be back underway in a week. And we are overdue for some good luck.
Update, Friday August 5th:
The haul-out and transmission removal was completed successfully.
Up in slings on the travellift: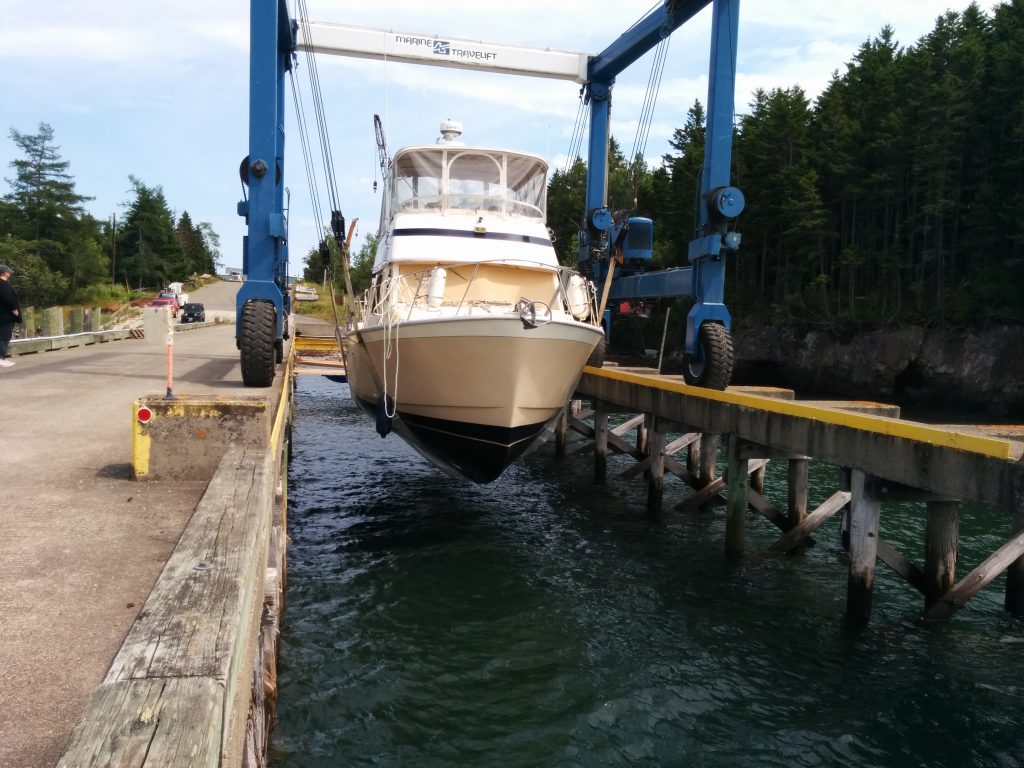 Off to the yard: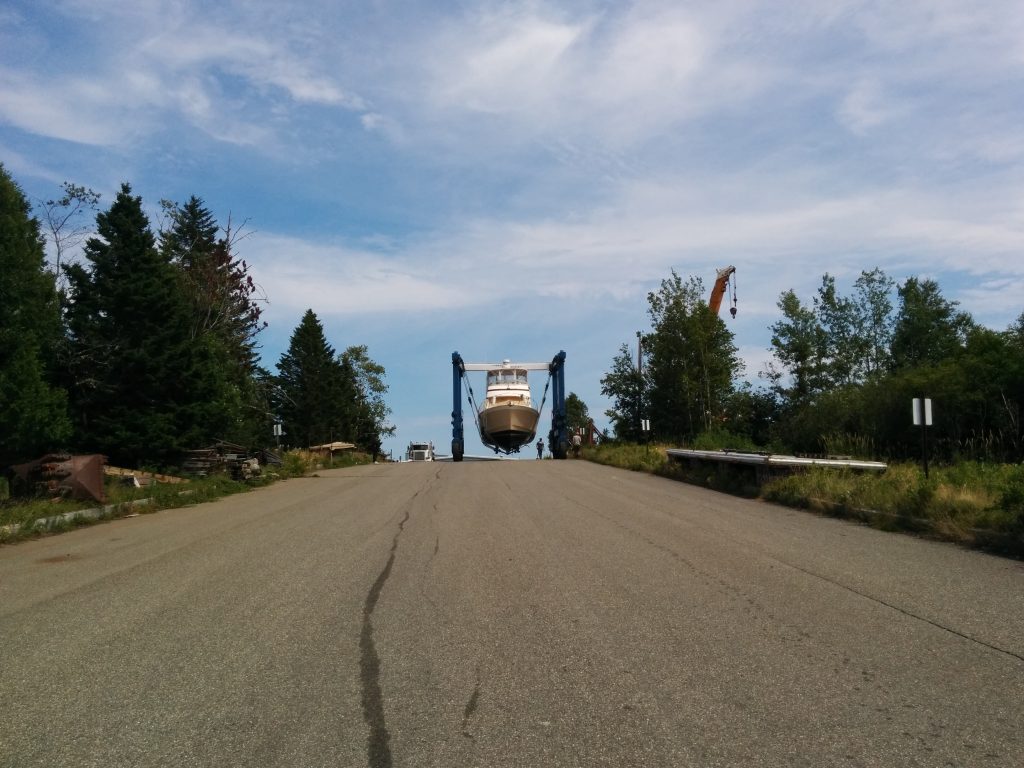 Out with the old!