Wednesday, August 3rd
We're in Lubec, Maine today. No Wi-Fi, no US cell service. I'm posting this on Thursday with the last of my Canadian cell phone data plan. With the cell phone booster on the flybridge, I can just barely get a signal from the Canadian side.
We left Yarmouth with plans to go 35 miles to Tiverton, which is South of Digby, NS. From there it would be an easy crossing to Grand Manan, and from the South end of the island we could hit the Maine coast somewhere North of Mount Desert Island.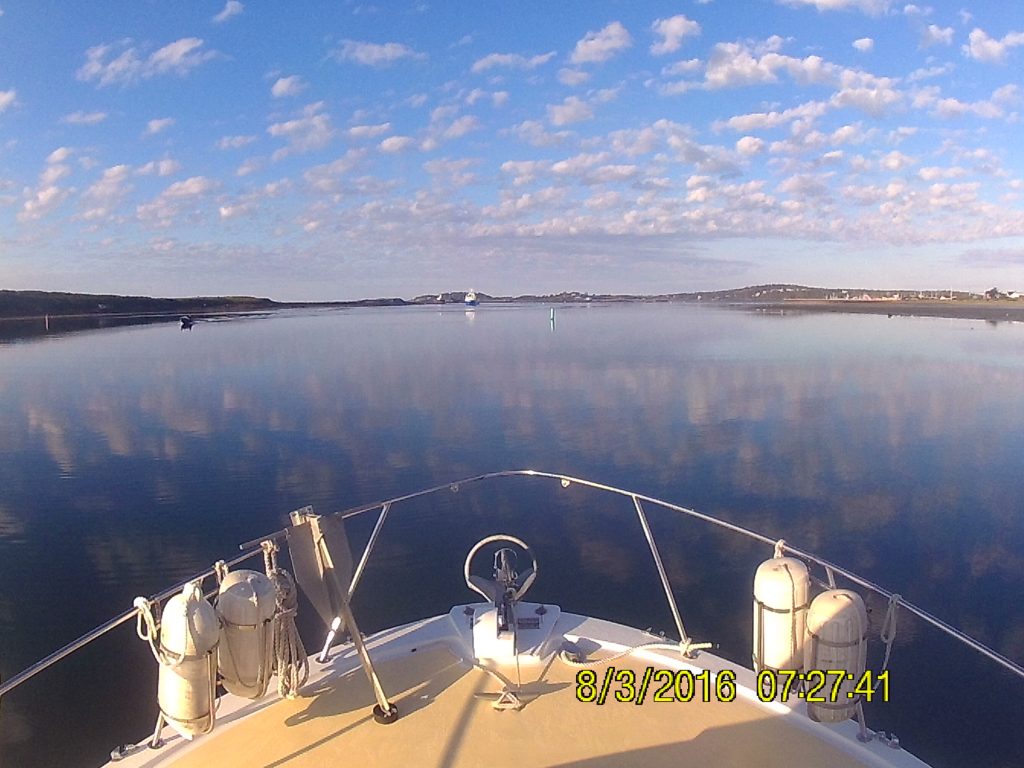 The weather was perfect, and the Bay of Fundy tidal currents were in our favor. We decided to skip Tiverton and head straight for Seal Cove, the Southern tip of Grand Manan. We'd read that there are new floating docks there, and heard good things.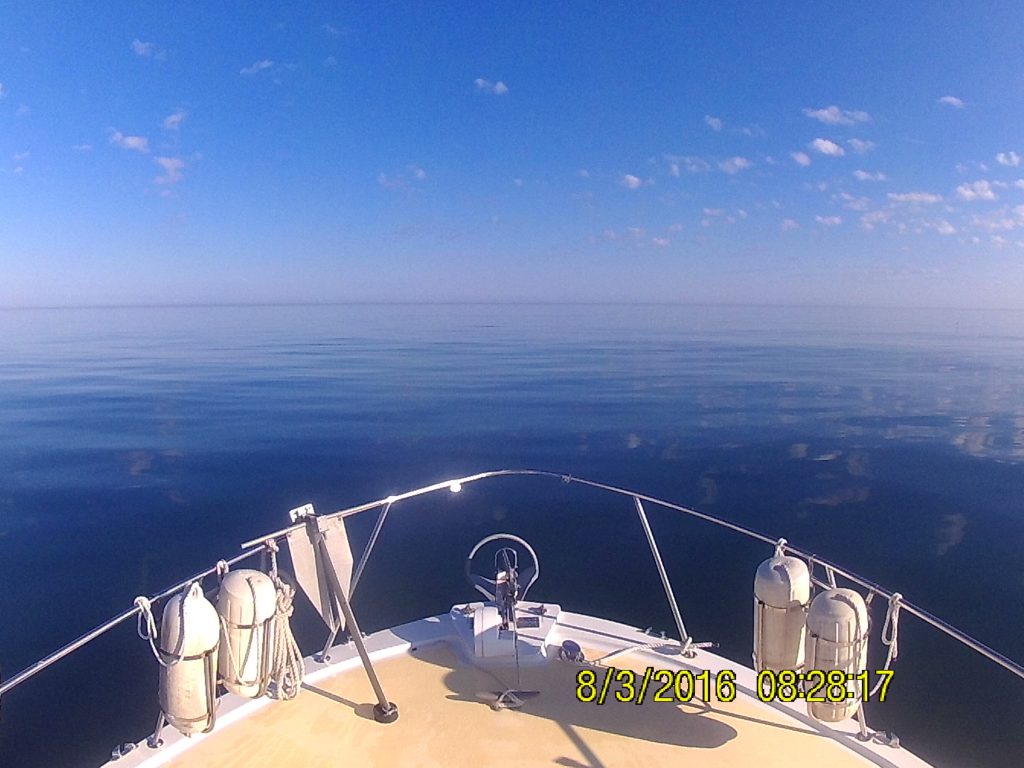 Along the way, we finally saw some humbpack whales, and the seas remained calm.
When we got close enough to call, we found out that the other two harbors on Grand Manan are being dredged and the wharves and docks rebuilt. All the boats on the island are now packed into Seal Cove.
At this point we had no choice but to head North for the closest large Maine port, Eastport. We had no idea when we'd arrive, since we were now fighting a current of up to 3 knots.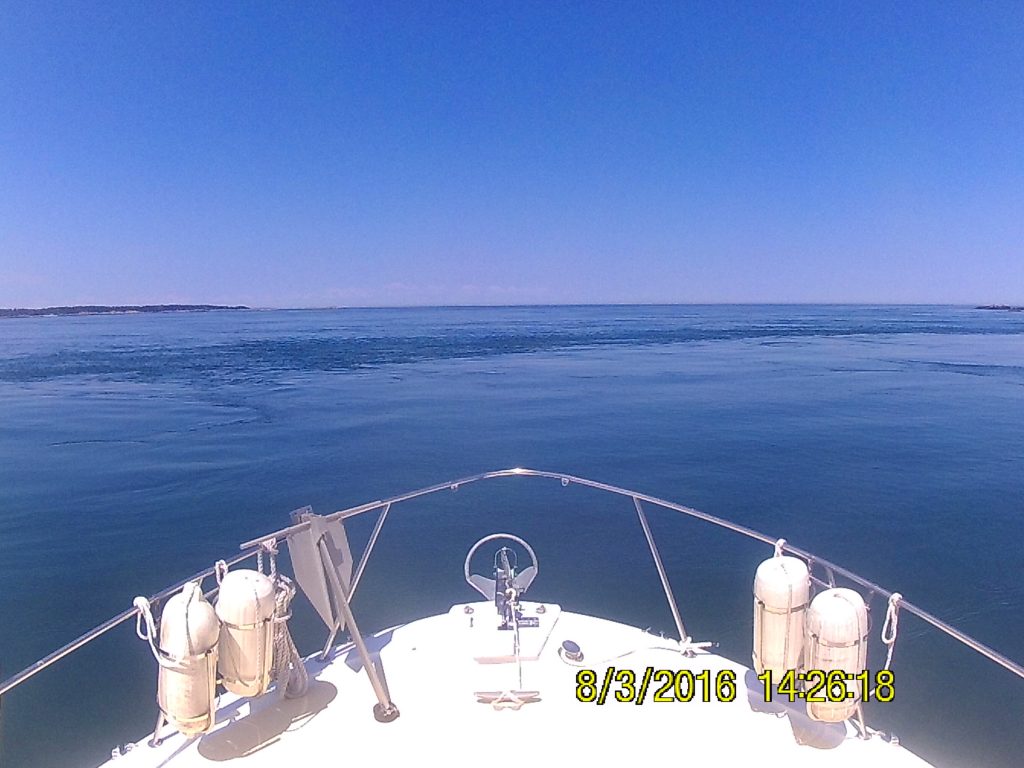 We also knew that the docks at Lubec, which is a little closer than Eastport, had been recently destroyed in a storm, and hadn't been rebuilt as of last year.
At Eastport we secured at the Fuel Depot and Chowder House, a place we'd stayed before. However, when we tried to call customs to clear back in to the States, the Eastport office had closed for the day and the 24-hour office in Lubec wasn't staffed to send someone out. They recommended we motor back to Lubec. Apparently a few floats have been repaired, and although overnight docking isn't normally allowed, it would be OK for one night to allow us to clear in.
As we approached the dock at Lubec, the port transmission wouldn't engage in reverse. Or, after that, in forward.
We changed our approach and managed to get secured on one engine. On a twin-engine boat, maneuvering on one engine is difficult at best. It's only possible to back up to one side, pivoting the boat in the process. Turning in forward is also more difficult.
We cleared customs, and one of the agents gave us the name of a local marine mechanic shop. We'll have to wait until 8 AM to call, and we've already heard from one local that they might not do this kind of work, anyway.
Miles traveled: 1993
Engine Hours: 284.0