Saturday, June 25th
We started the day with a brief trip part-way up the fjord which is the Saguenay River.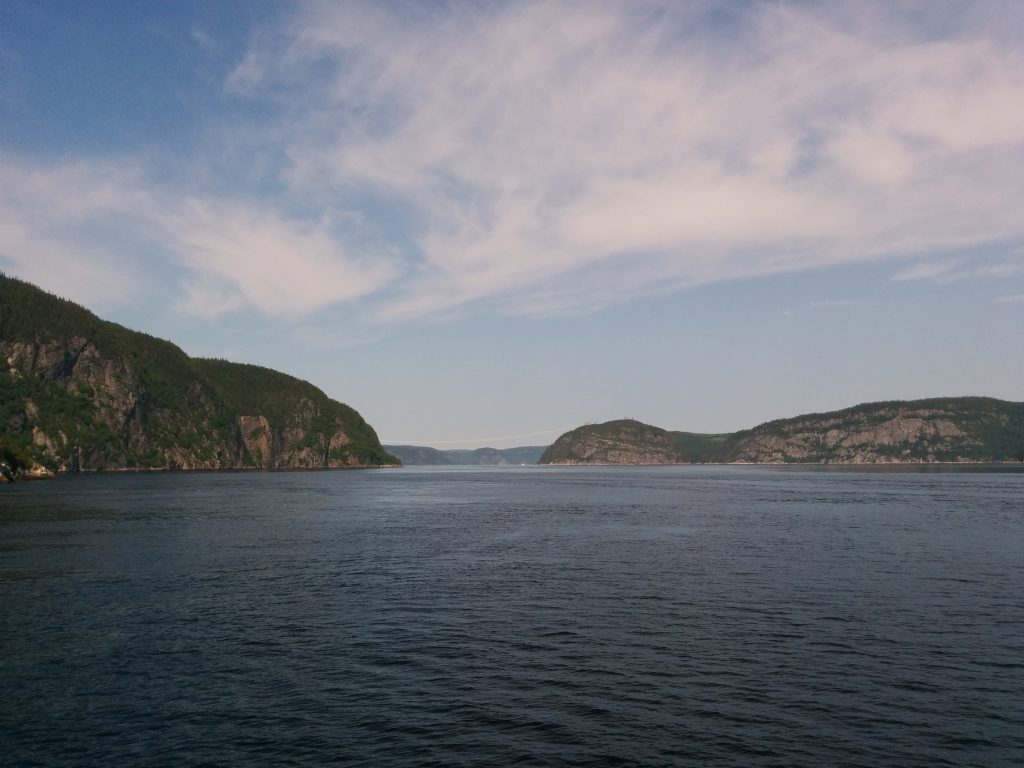 I mis-spoke in yesterday's post, the fjord is well over 700 feet deep in places, not 400. In one spot we passed a waterfall cascading down a cleft in the rock walls. Note the boat on the lower-left for scale.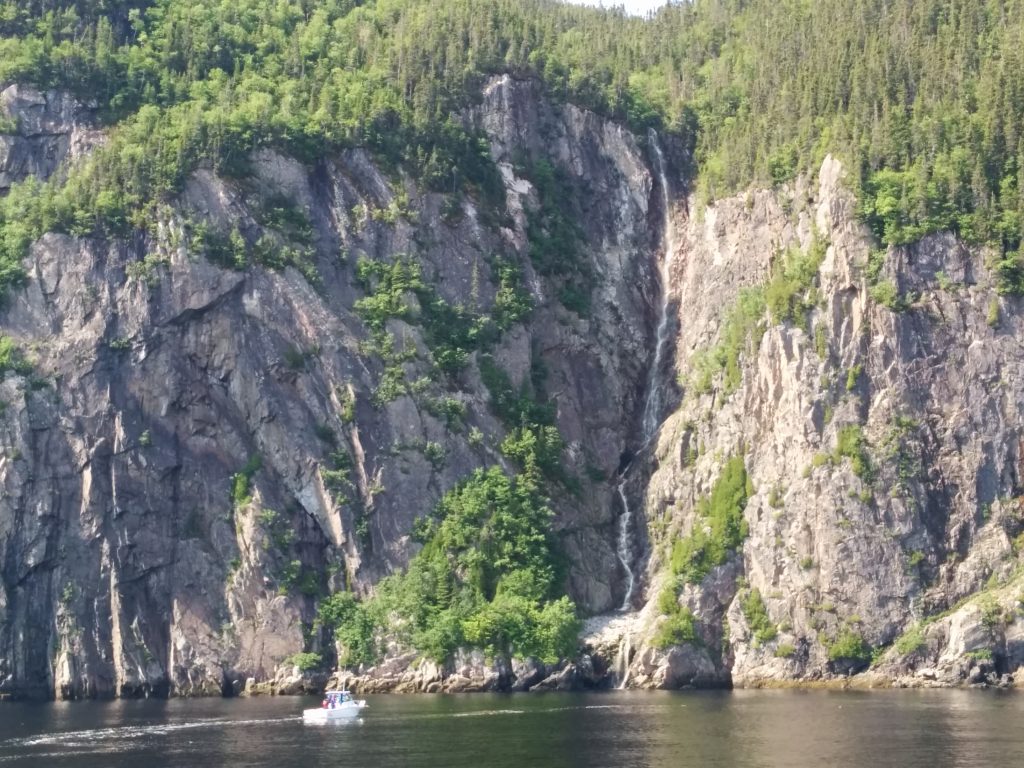 From Tadoussac we turned Northeast across the St. Lawrence and plugged in a waypoint for Ramouski, on the Gaspé Peninsula, 51 miles away.
The Gaspé Peninsula is part of the Appalachian mountain chain, jutting out into the Gulf of St. Lawrence. This stretch of the trip is pretty remote, with fishing villages about a day's travel apart. Crossing the St. Lawrence at this point is like crossing a small ocean. In spots it's over 1,000 feet deep.
We saw a number of beluga whales near the start of our trip, but the rest was pretty uneventful, if a bit bumpy at times. With a quartering sea, Otto got a real workout at the helm while we kicked back and maintained the watch.
Rimouski is one of the larger towns on the Gaspé, and many boaters provision here. At this point we're just planning to stay the night and move along tomorrow.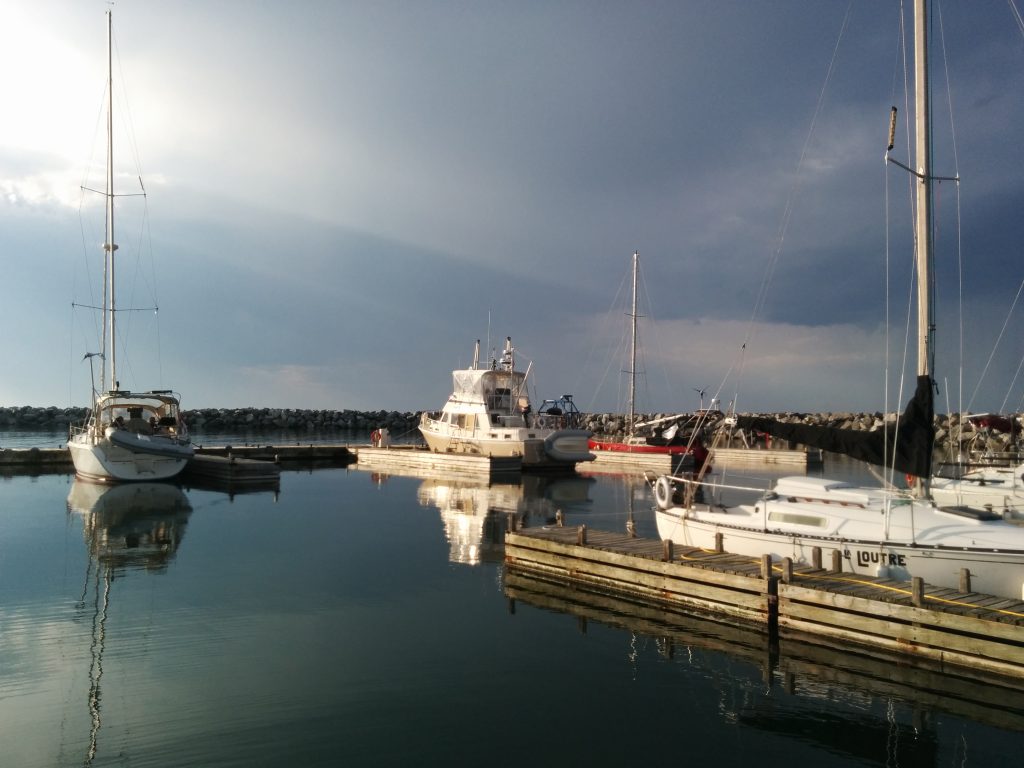 Miles traveled: 870.4
Engine Hours: 129.4