Sunday, June 26th
Somewhere between Matane and Cap-Chat, we passed the milestone of 1,000 nautical miles under our keel since leaving. Although the most direct route is less than 2,000 miles, we're not quite at the half-way point yet, since we don't always travel the most direct route.
Although the scenery is spectacular, it can get monotonous, hour after hour seeing no other boats, no buoys, just open water on one side and small towns passing by on the other.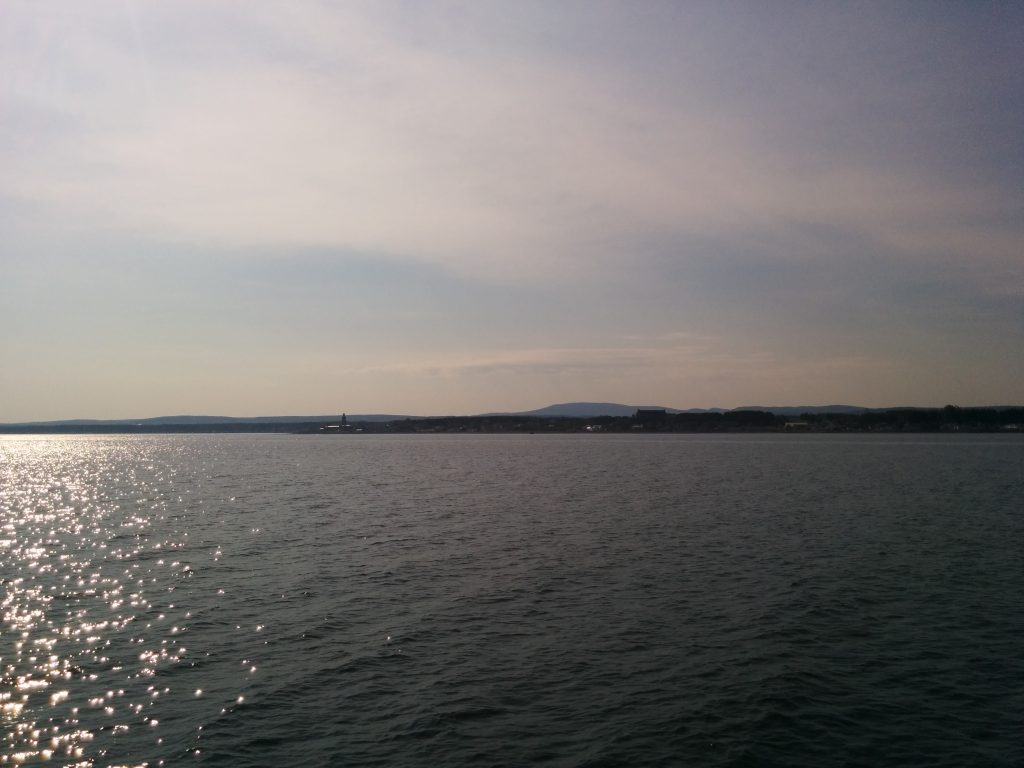 Today we had fantastic weather and decided to press hard to reach Sainte-Anne-Des-Monts, which has a little more to offer than some of the smaller out-ports. Based on the weather forecast, we may choose to hole up here for a couple of days. Monotonous as it may be, travelling in settled weather is far preferable to fighting the elements.
On a 91-mile, 11-hour transit like today, things fall into a routine. Here we travel for hours in a straight line. With no boat traffic or obstructions to dodge, Otto does most of the work. And with no wind or turbulent currents, even he has it easy. We take turns on watch, do routine engine checks and get small chores done. One watchstander, however, has not been performing up to par: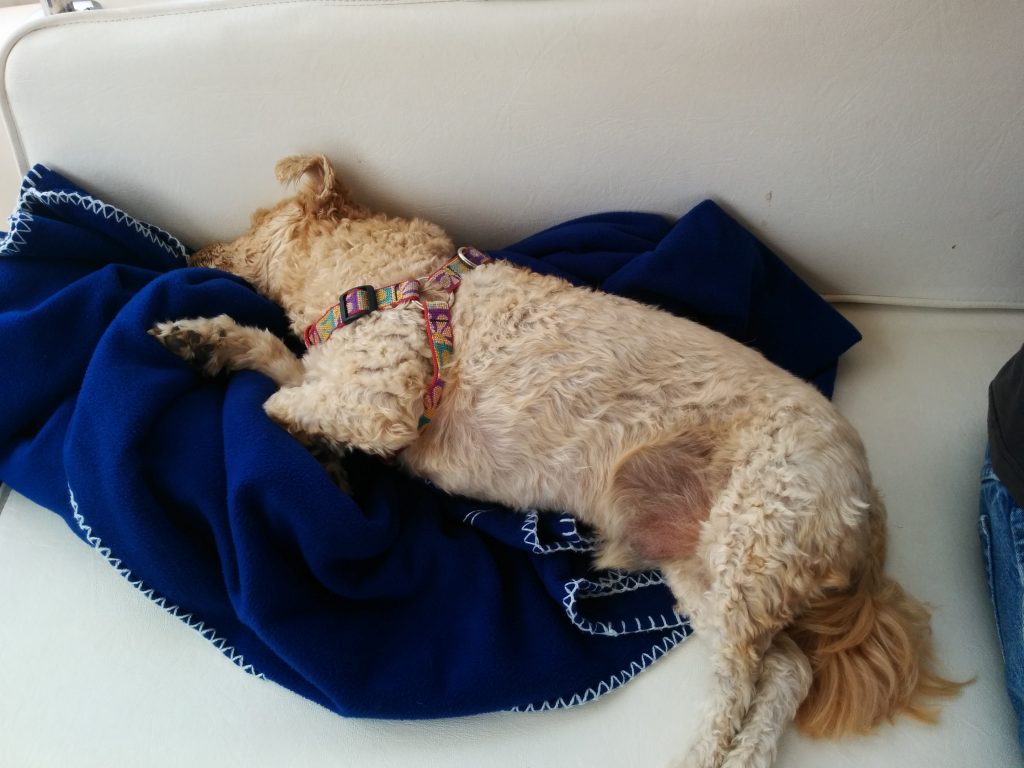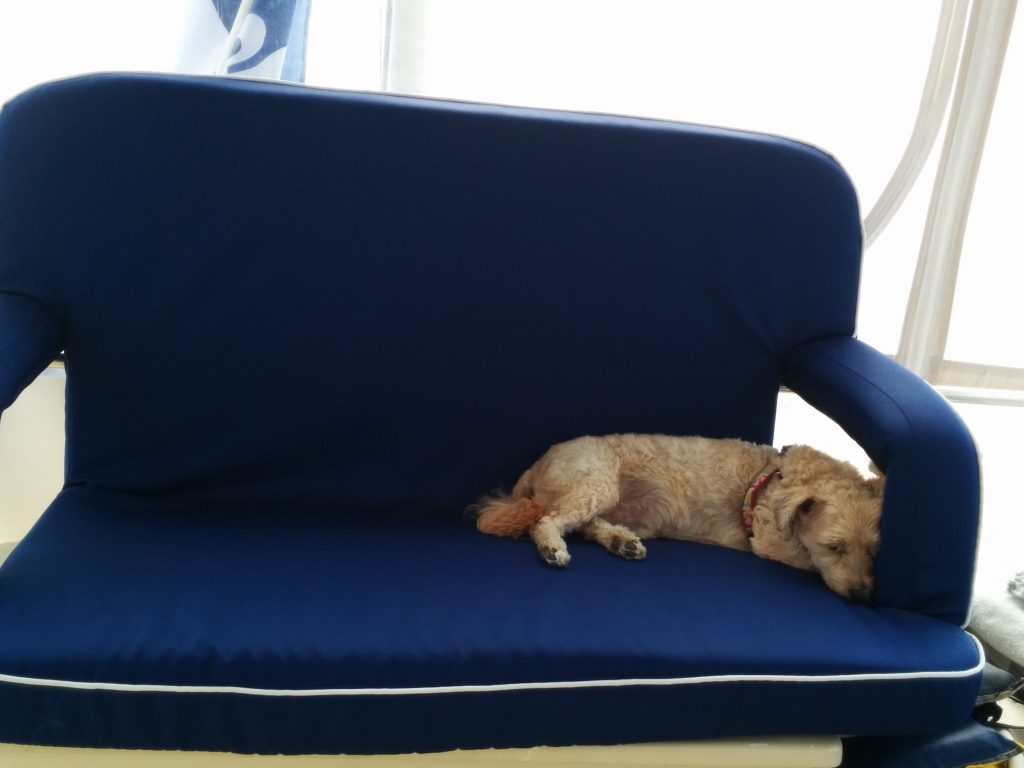 We're back in salt water now, and the tidal currents are lessening as the river widens to an inland sea and the tide range returns to a normal (for us) 10-12 feet. It feels odd not to be dodging lobster buoys.
Cap-Chat is easily identifiable from afar by the wind turbines, including the largest verticle-axis turbine in the world (on the far left in this photo.)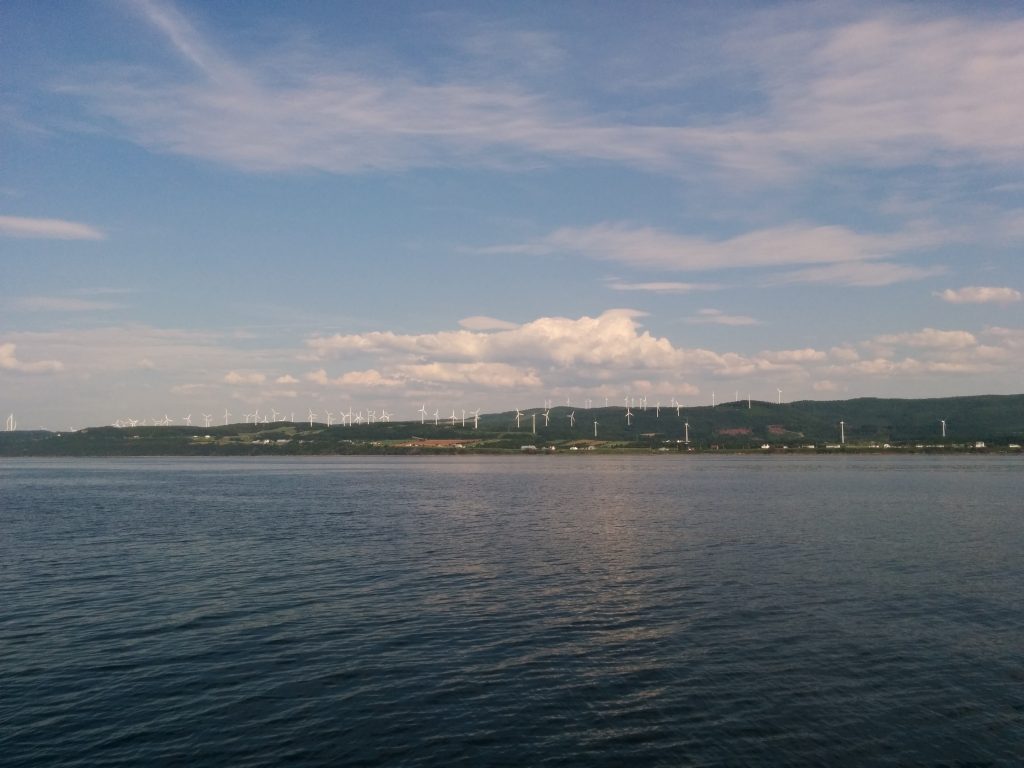 This was a welcome sight, as Sainte-Anne-Des-Monts marina is just 6 nautical miles from Cap-Chat. After fighting a 30-knot plus wind while docking yesterday, it was a joy to tie up in a flat calm.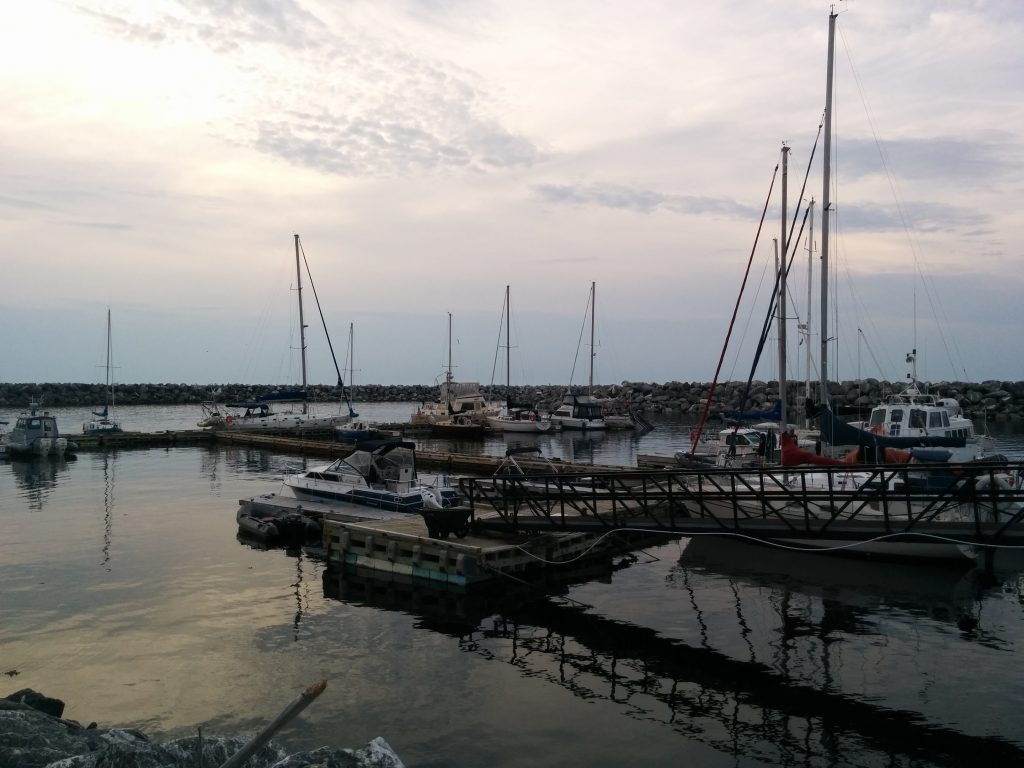 Miles traveled: 1023
Engine Hours: 148.6