Sunday, June 12th
Lock 5 opened at 9:00 AM. We were the only ones through. We made it all the way to the end of the Champlain Canal, lock 12. We never saw another boat underway, and the lock tenders all said we were the only ones they had seen that day.
Much of the Canal actually follows the natural channels of the Hudson. The naturally shallow sections are dealt with by dams that impound a "pool" of water behind them. The lock brings the boat up (or down) to the level of the next pool, allowing continuous travel by boat.
There are also sections where the canal splits away from the natural river bed to follow a man-made land cut. This happens more and more as we move farther up the Hudson, which eventually veers off and leaves the rest of the canal as essentially one long land cut. Since the land cut is especially sensitive to erosion, there are strict "no wake" speed limits in these sections. It makes for a long day.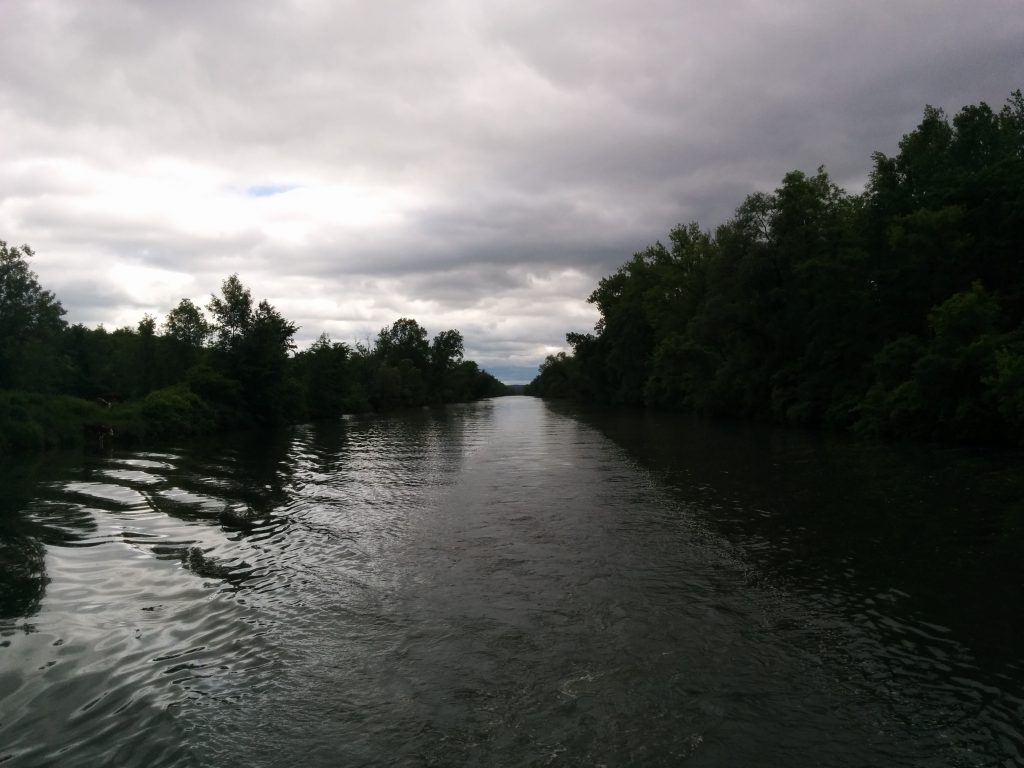 Just before the last lock, the town of Whitehall maintains a terminal wall for transient boaters, complete with water and power. Of course, we were the only ones there.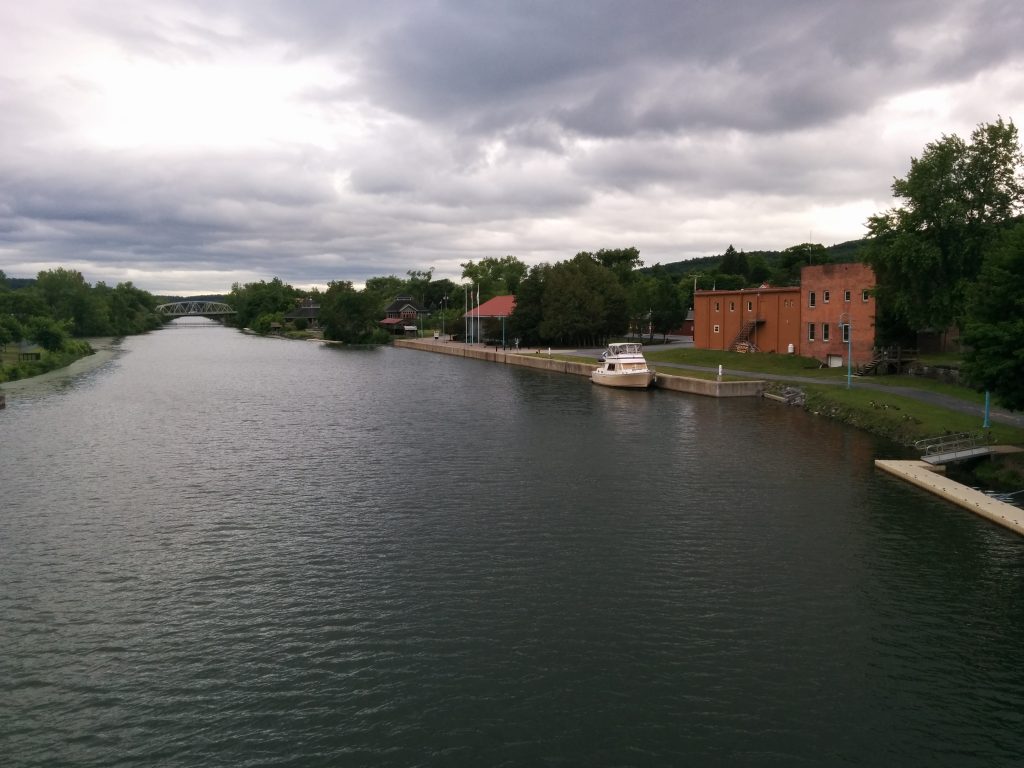 Whitehall is famous for… OK, nothing really. They did have a couple of faux-reality TV shows come through last year to record shows about the Sasquatch a local alledgedly saw here years ago. There's a wooden carved Sasquatch here in the park.
Like so many towns in this part of the state, Whitehall is in a post-industrial transition. Fabulous old architecture, some restored and some decaying, is everywhere. History permeates everything. In some ways, it's like going back in time. We'd love to be able to spend more time exploring.
Today's milestone was passing 43 degrees, 05 minutes North latitude, which is the latitude we started at. From here on in, we're North of our home port.
Miles travelled: 487.6
Engine Hours: 77.5