Saturday, June 11th
Today we took aboard two new crew. We waited for a strong thunderstorm to pass through before getting underway for our first lock, the federal lock in Troy, NY.
The Troy lock is on the federally-managed navigable section of the Hudson river. Beyond that, the remaining locks on the Erie and Champlain canals are owned and run by the State of New York.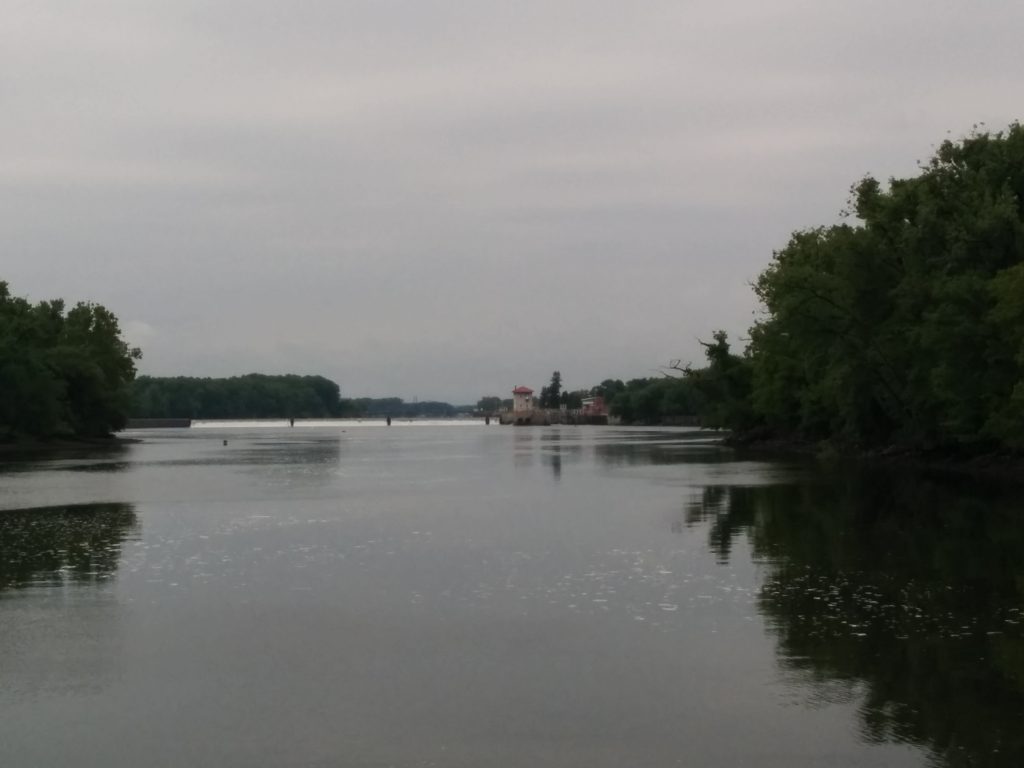 Even with the late start, we made it through locks 1 through 5 on the Champlain Canal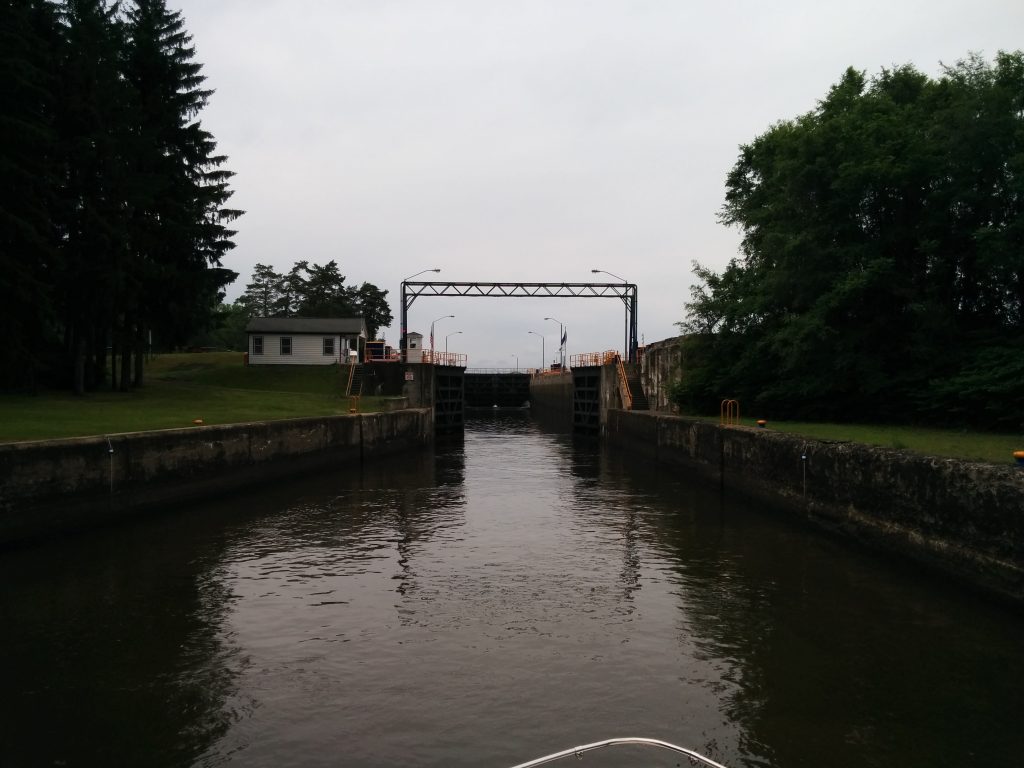 One option when travelling the Canal is to stay overnight on the approach wall of the lock. These are the "waiting areas" where boats would tie up to wait their turn through the lock, or if they arrived off-hours, to wait for the lock to open in the morning. All day, we were the only boat we saw on the Canal. One lock tender said two other boats had gone through in the morning, before the storms.
Presumably things will get busier as the season progresses and (hopefully) the weather improves.
Miles travelled: 457.1
Engine Hours: 70.5