Sunday, June 19th
Today we locked through at St-Ours and ran the remaining 12 miles of the Richelieu River to Sorel.
At Sorel, we turned right onto the St. Lawrence River. It was good to see the "E" on the compass again, after looking at "N" for so long!
Sorel is a busy industrial port, with large freighters, tankers and barges of all kinds. Here's one you don't see often – an outboard-powered cargo ship: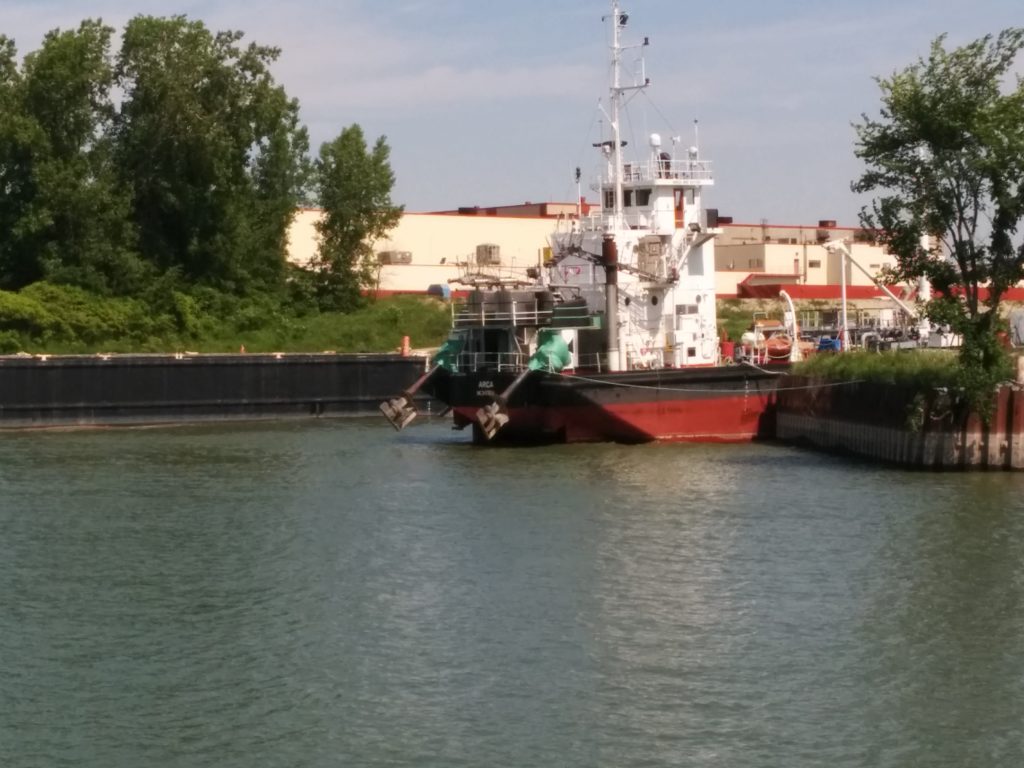 And this. Not really sure what this was. I expected to see big, red-haired guys with horns on their helmets, but the crew didn't look like Vikings.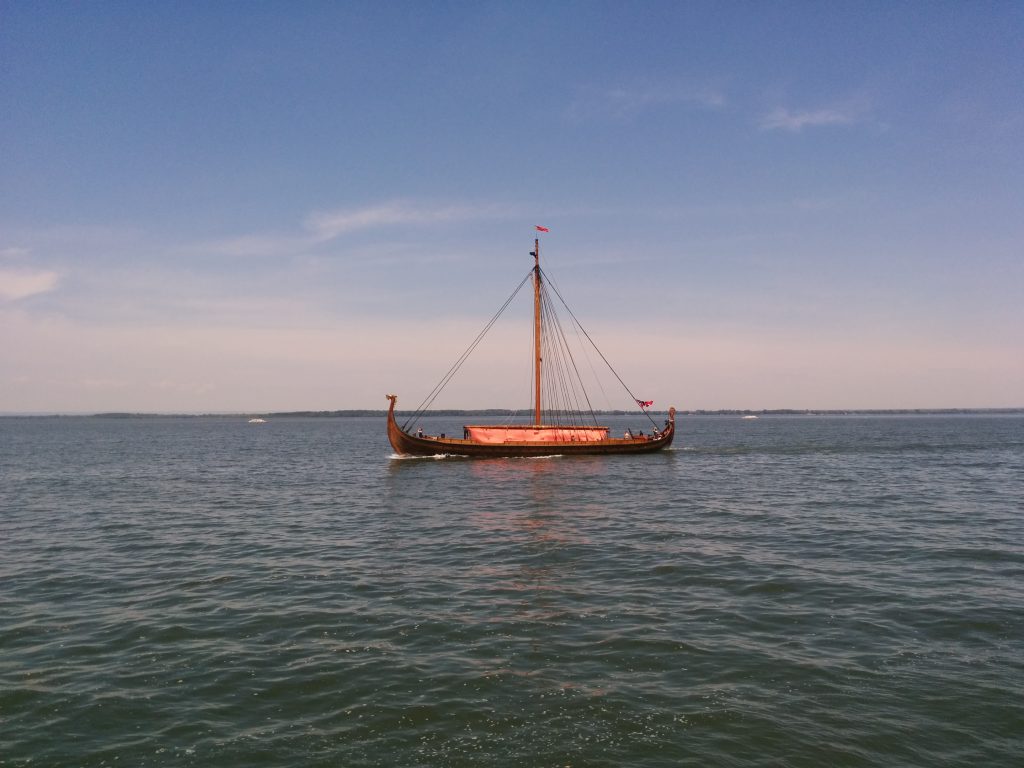 Pretty soon we'll be feeling the effects of the tide again. At Trois-Rivieres (Three Rivers), where we anchored for the night, rumor has it there can be as much as an 11-inch tide change. I'm not sure we'd notice, but it's still a milestone.
The waterways have been packed this weekend with recreational boats of every description. With temperatures in the low 30's (that's 90's, Fahrenheit) it seems everyone in Quebec Province who can get out on the water has been doing so. The anchorage here was full of boats, swimmers, Jet-Skis and loud music. It looked like everyone was having a great time. Things quieted down pretty quickly once the sun went down, and only one other boat remained in the anchorage overnight.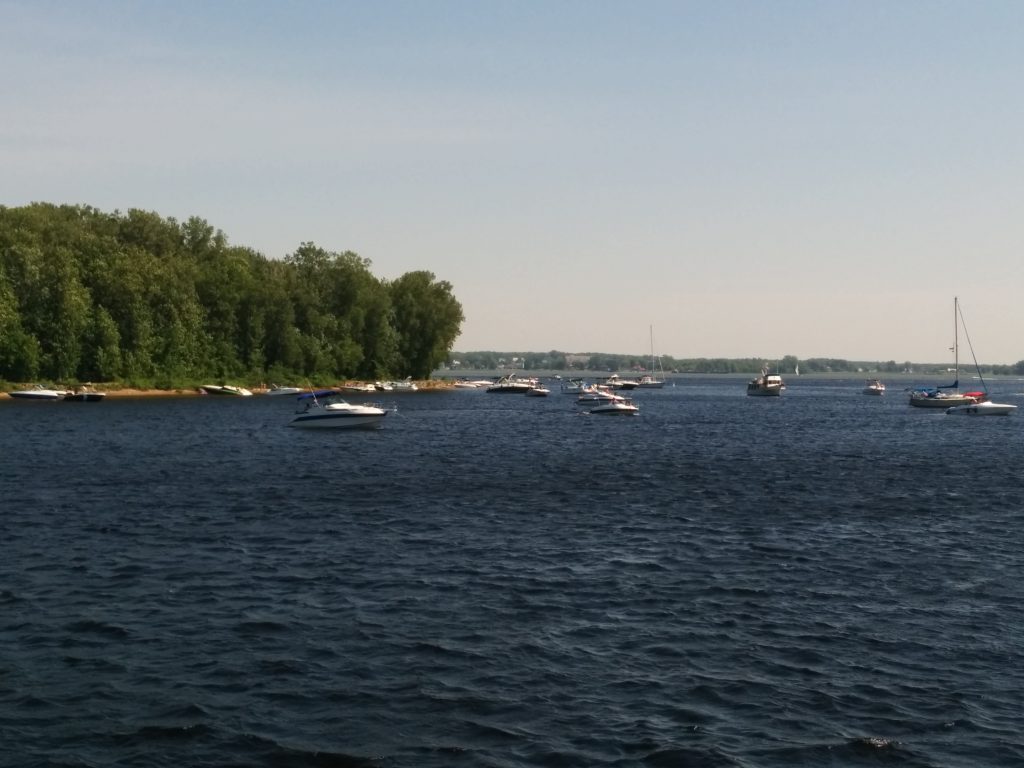 Several people have commented on our rapid progress. After three weeks underway, we're approaching the 1/3 mark for total mileage. In theory, we could do the trip in 45 days. We set a goal of 90-100 days so we wouldn't be rushed. We've been taking advantage of the good weather to save time in the schedule for future bad weather, mechanical problems or possibly just sight-seeing.
Miles traveled: 692.7
Engine Hours: 108.1