Saturday, June 18th
Today we completed the Chambly Canal and a good part of the Richelieu River. In the end we only covered about 35 miles.
In most of the canal there's a 5.5 knot speed limit. And locking through the old, hand-cranked lock gates takes time.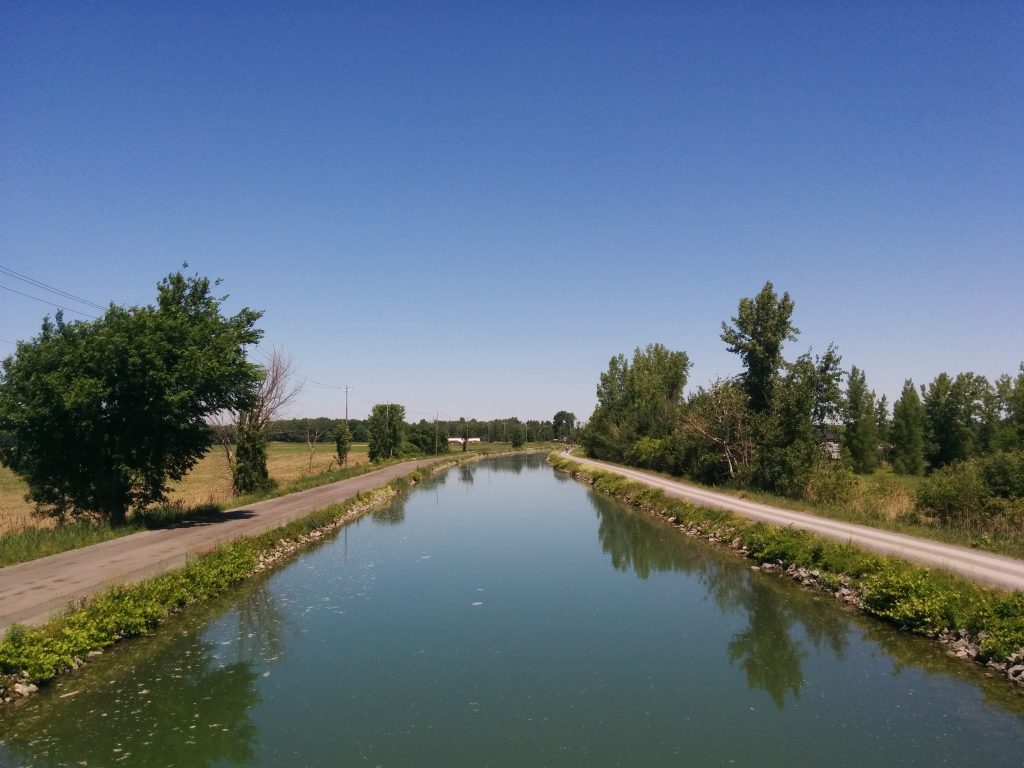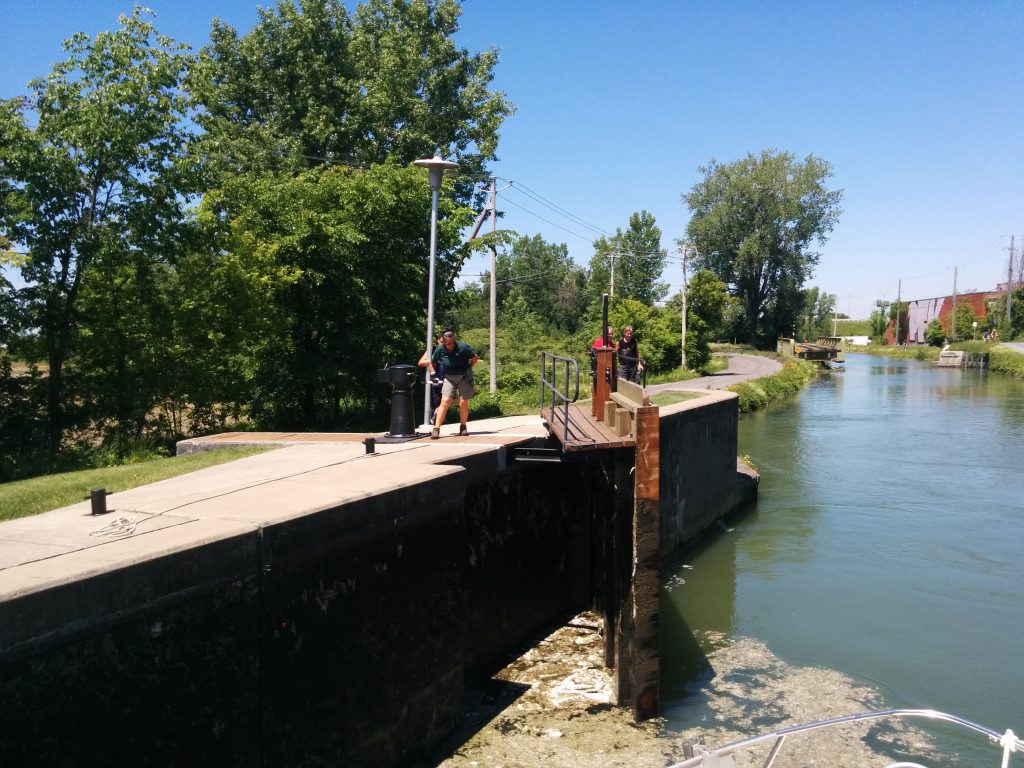 Also, we had a 3-1/2 hour delay at the last flight of 3 locks due to a bridge that wouldn't open.
We decided to push on anyway, after the repair. We hoped to anchor in Chambly Basin or at a highly recommended Anchorage farther downstream. It was a hot Saturday and both locations were very crowded.
Instead we kept going to the final lock at St. Ours. This will allow us to start our final push to the St. Lawrence tomorrow.
In places, the canal is actually above the ground level on one side, so there are places where we were looking down on the roofs of houses from the flybridge of the boat!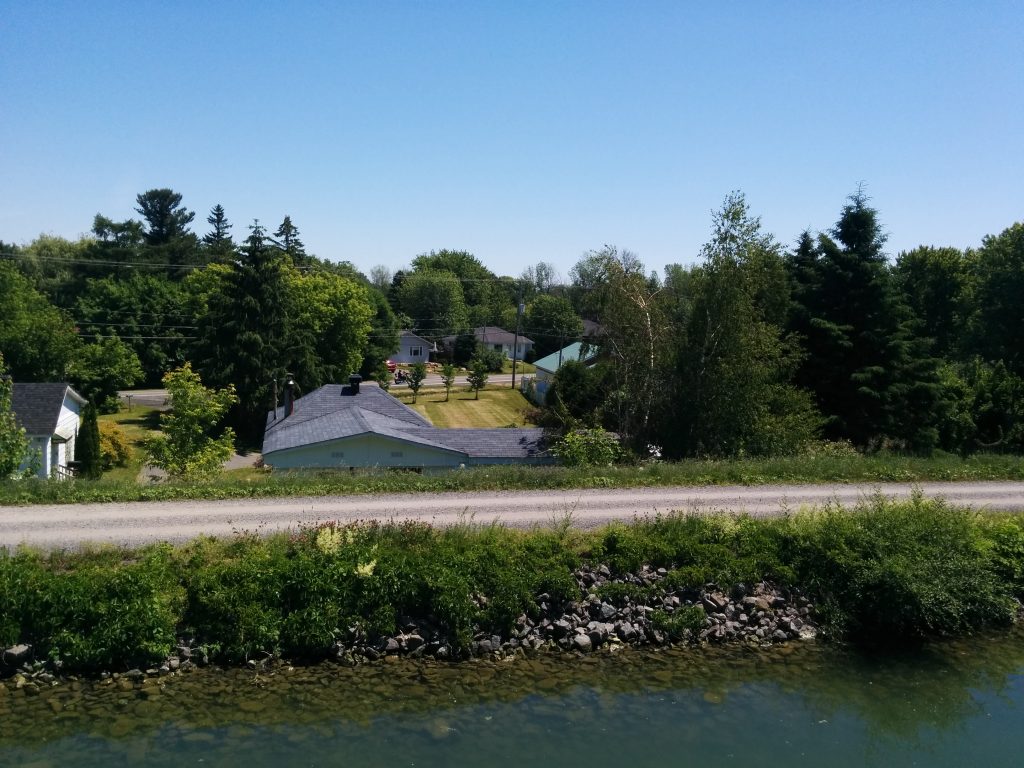 It was a long, hot day and there was no Wi-Fi at the lock so I've updated this post with pics after the fact.
Miles travelled: 647.7
Engine Hours: 102.6