Wednesday, June 15th
Last night we were treated to a great sunset in Burlington.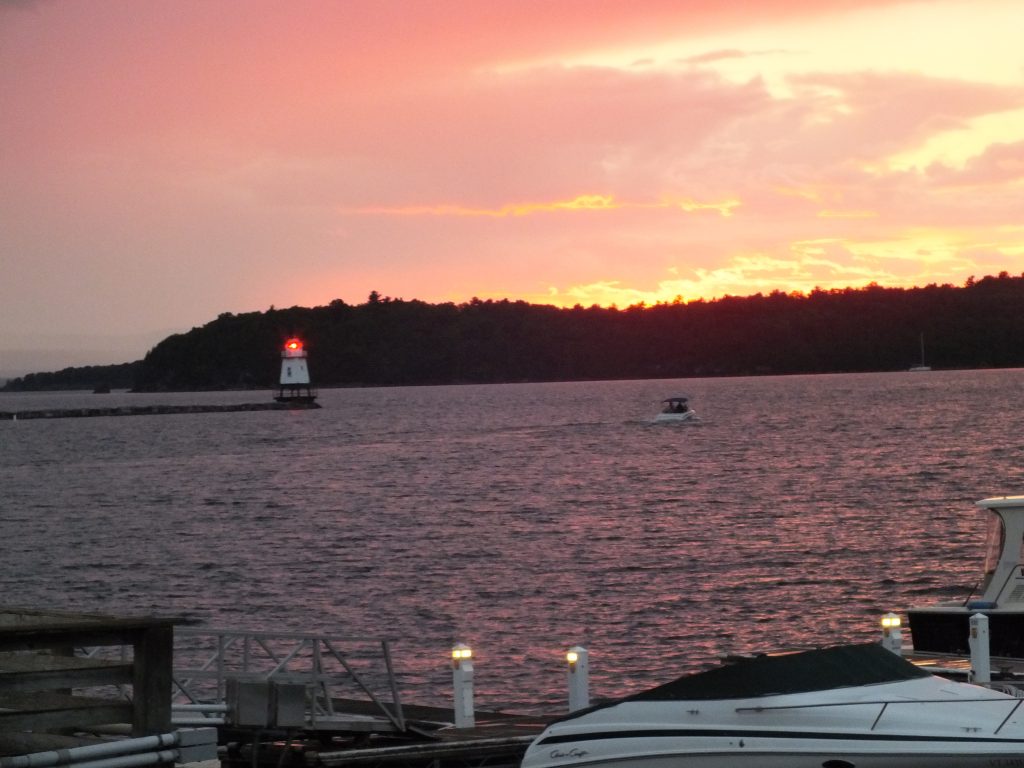 Crossing diagonally across Lake Champlain from Burlington to Plattsburg, NY put us on a course that crossed the lake at the widest point.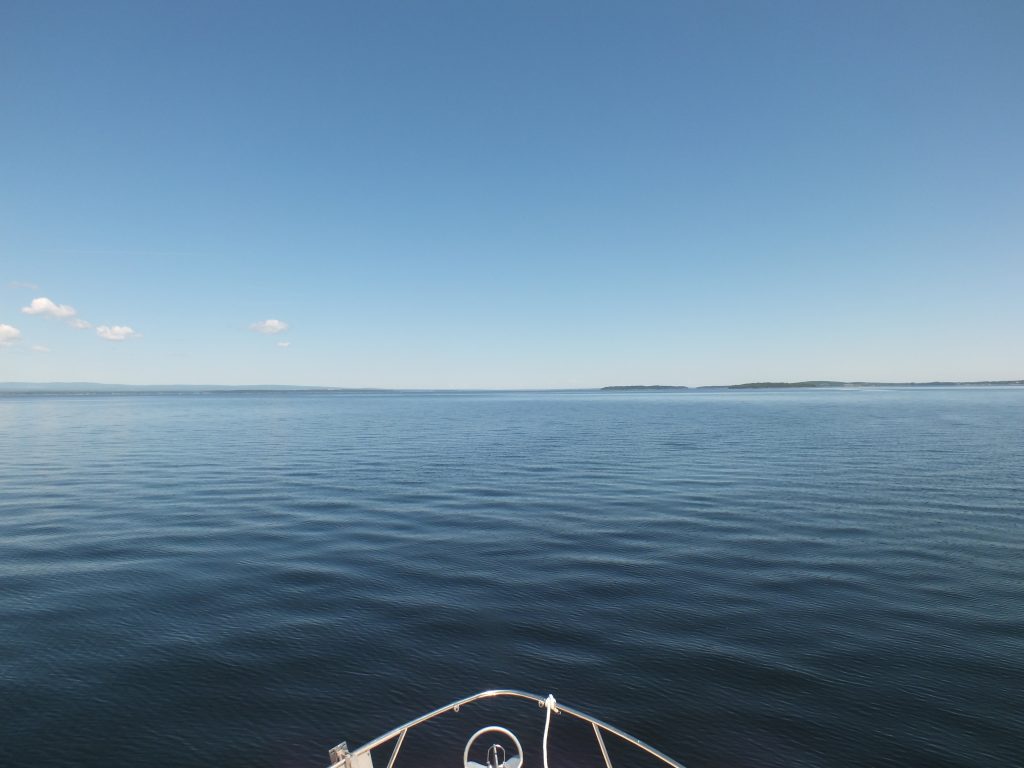 The weather today was ideal. Warm with light and variable breezes.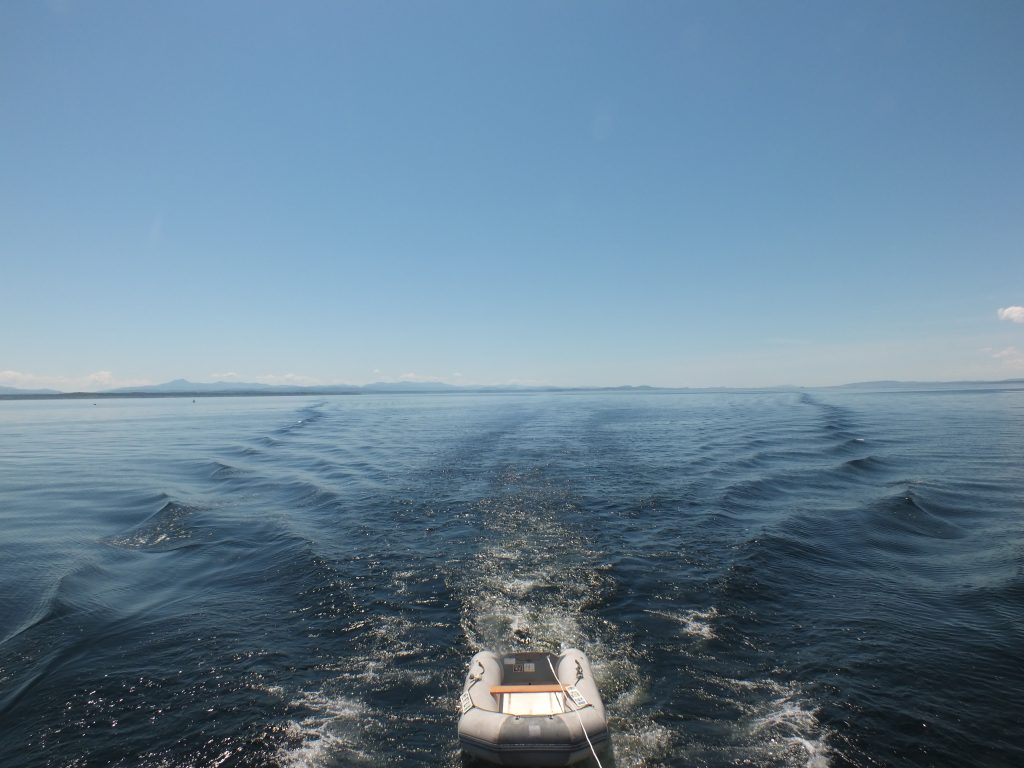 Plattsburg puts us within reach of the Canadian border, and unfortunately is the hopping-off point for our guests to take the train back along the lake and river to Albany.
We're spending the night at the Plattsburg Boat Basin, a fairly large marina where about 75% of the boats belong to Canadians who keep the boats here for the summer. The boating season hasn't really gotten underway here yet. One marina we tried for tonight doesn't open until tomorrow, and we've seen very few other boats along the way. One Downeast Loop guide suggested not getting to the upper Hudson before June 10th, with the only explanation being it would be "too cold."
Today it's in the mid- to upper 70s, and the boat next to us has been running their air conditioner. We've only had to run the heat a couple of times so far.
Miles travelled: 567.4
Engine Hours: 89