Thursday, June 16
We can see Canada from here. I guess that makes us experts on foreign policy.
Today we unfortunately had to say goodbye to our visiting crew, who are on the train back home from Plattsburg.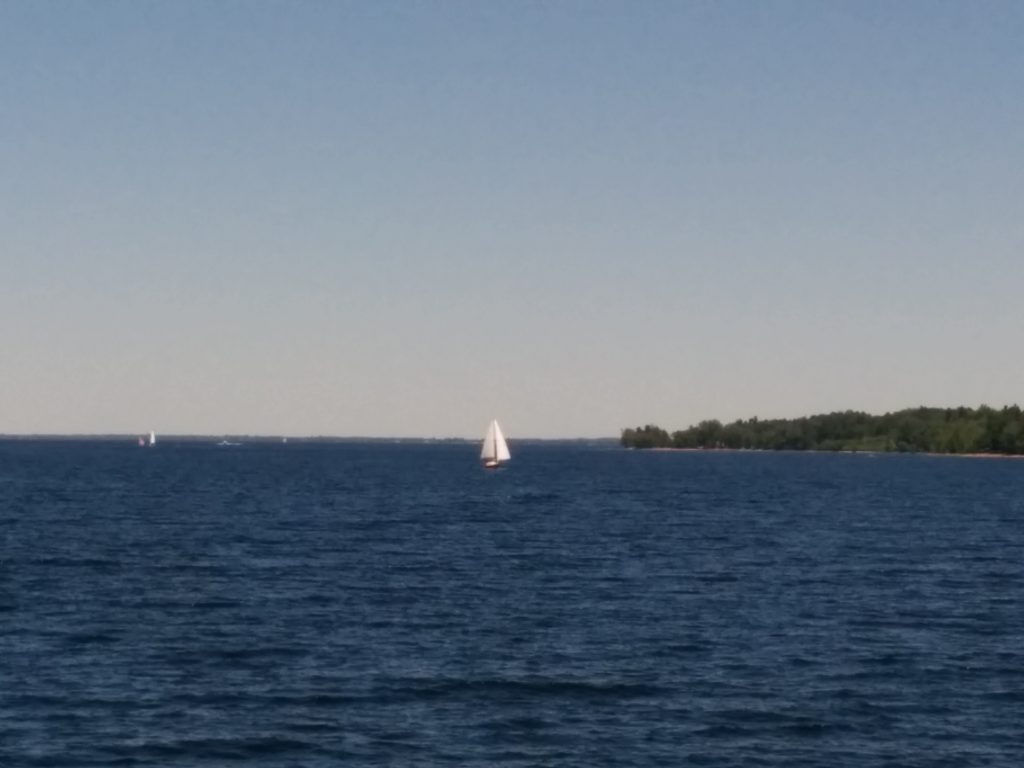 We completed our transit up Lake Champlain, and are ready to cross the border tomorrow. Today's mission was to top off our fuel tanks one last time before having to pay Canadian taxes, get as close to the border for the night as we can, and get our papers ready for going through customs tomorrow.
Clearing customs as we enter the Richelieu River should be simple. Canada has a Customs dock along our route.
We're currently at Gaines Marina, #2 on the chart below: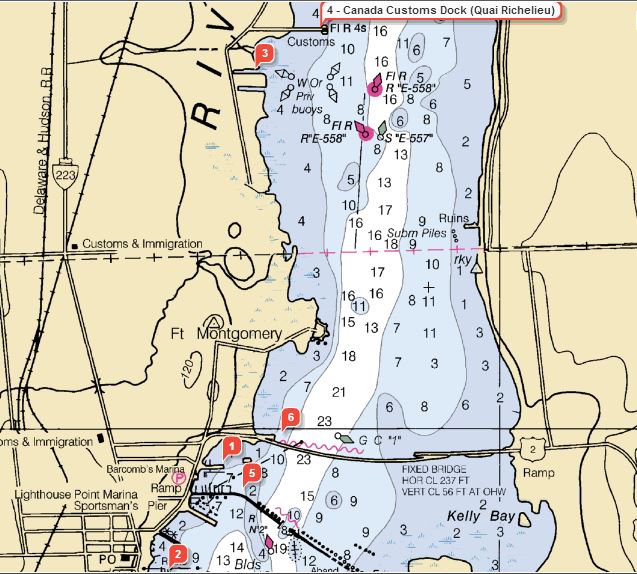 We had our first equipment failure today. Our backup GPS chartplotter suddenly failed to receive signals from the GPS satellites. Of course, being prepared, I had a spare GPS antenna ready to go. That did no good, so I assume the failure must be internal to the 2000-era chartplotter. Along with redundancy, this unit feeds our primary VHF marine radio with our position, in the event we need to hit the "distress" button. It's also where I track my daily mileage numbers.
So, plan "C" was to connect the chartplotter to an external source of GPS data. The wires from the newer, primary chartplotter were handy, and after digging through a few menus the old unit is back to tracking location using a feed from the newer one. For the record, we have several other options for GPS data, including our AIS beacon, two cell phones, two tablets, a laptop, the InReach Locator and, in a pinch, an ancient hand-held unit that's programmed with all our waypoints.
Miles travelled: 589.7
Engine Hours: 92.5