Wednesday, July 13th
Doesn't the name "Northumberland Strait" sound salty?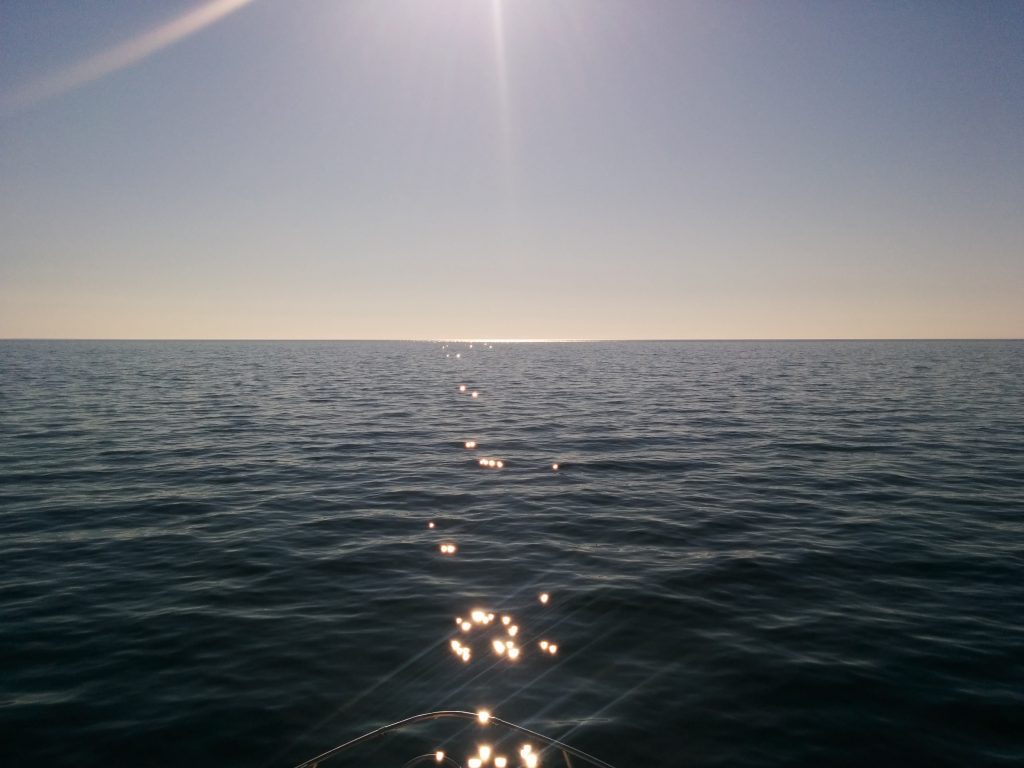 Much as we wanted to stay another day and rest in Shediac, we noticed that the weather forecast for today was perfect, while strong winds are predicted for Thursday and Friday. We'd heard good things about our next port, Summerside on Prince Edward Island, only 34 miles away. We figured we'd take advantage of the good weather to hop across the strait. After walking the tourist strip in Shediac, there really wasn't much else for us to do there.
In Shediac, the high point of the week is "wings night" at Captain Bill's, the restaurant/bar right across the street from the marina. I'm not really sure that the wings have anything to do with it. The real draw seems to be live music and excessive drinking, with an occasional fistfight, or so we're told. We didn't participate, but I can confirm the part about the live music. It sounded like a good time was had by all.
The facility we're at now on PEI is called the Summerside Curling and Yacht Club. Yes, curling. The olympic "sport" with the slow-moving stone puck and team members with little brooms. I guess this way, they've got something to do both summer and winter.


Here we met up with our friends from S/V Bear Keeper, who have been travelling the same route since Quebec City.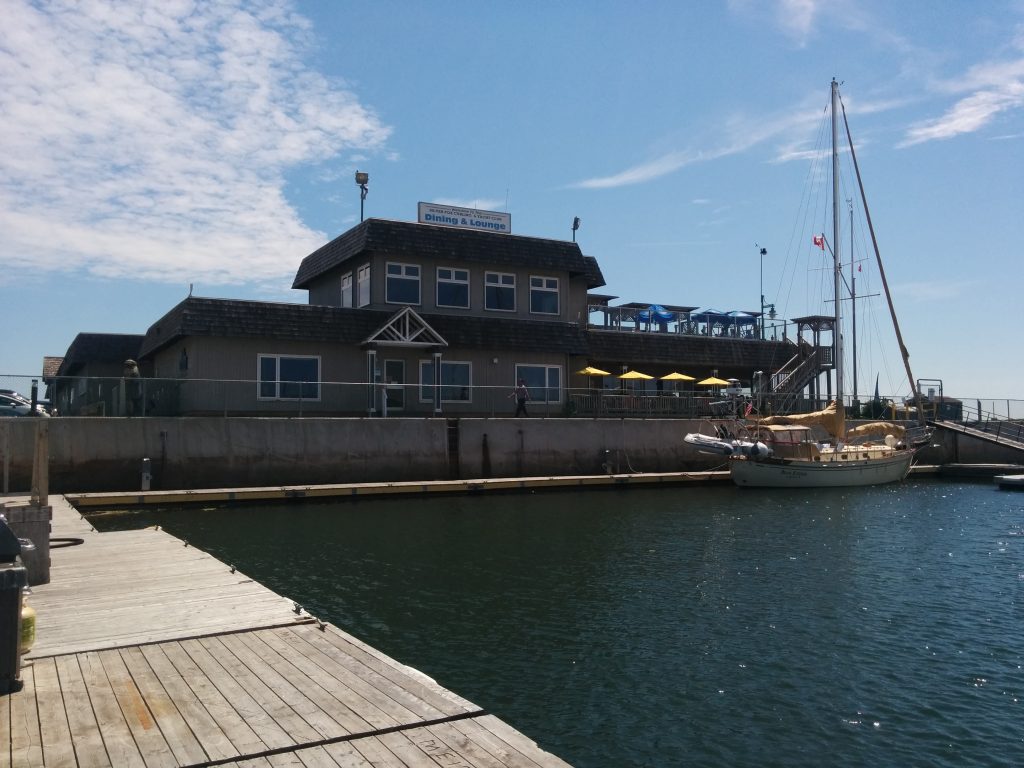 On another note, we've left the Acadian Peninsula and are now firmly in Celtic (read English-speaking) territory!
Miles traveled: 1390
Engine Hours: 197.5