Thursday, July 14th
The wind is stiff out of the Southwest, and it looks like it was the right call to sit out today and tomorrow in Summerside.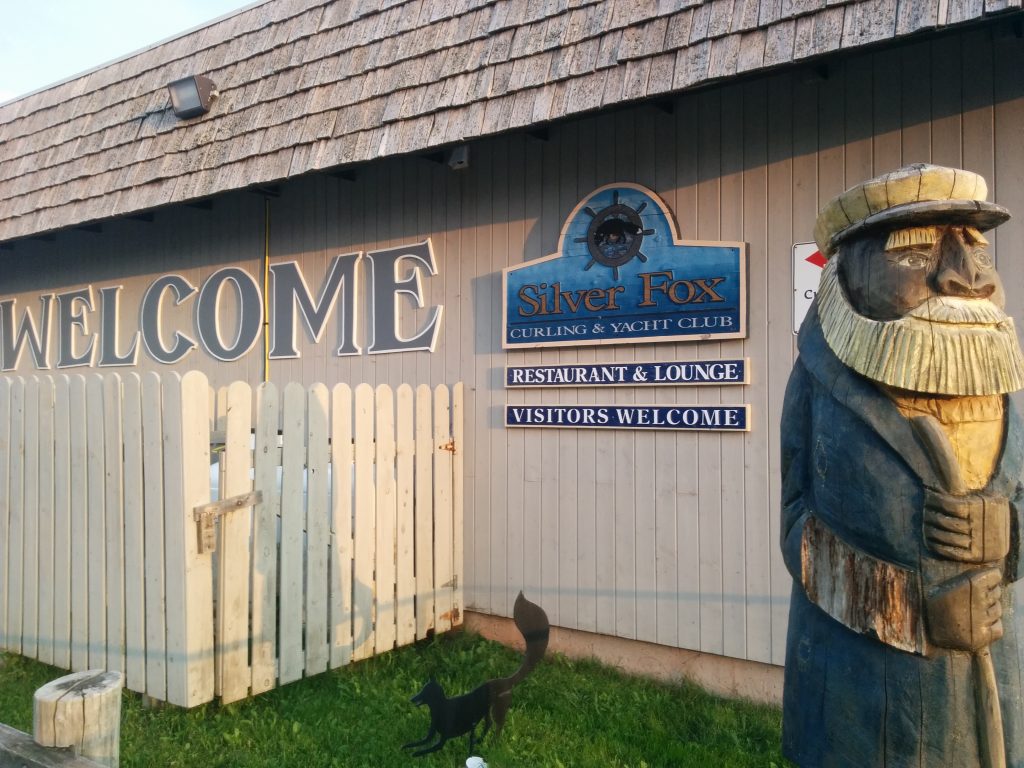 The club here is great, everyone's very friendly and interested in our trip. Last night we met a local sailing couple who passed along some great advice about the PEI, New Brunswick and Nova Scotia coasts ahead of us, before leaving today with another couple on a sail to Bras d'Or Lakes. Obviously they're more comfortable in these conditions than we are.
We decided to try a light supper at the restaurant here at the marina, just ordering from the appetizer menu. I ordered "pachos", described as like nachos, except using waffle-cut potato chips instead of tortilla chips. This may not have exactly achieved the desired result of a "light" supper: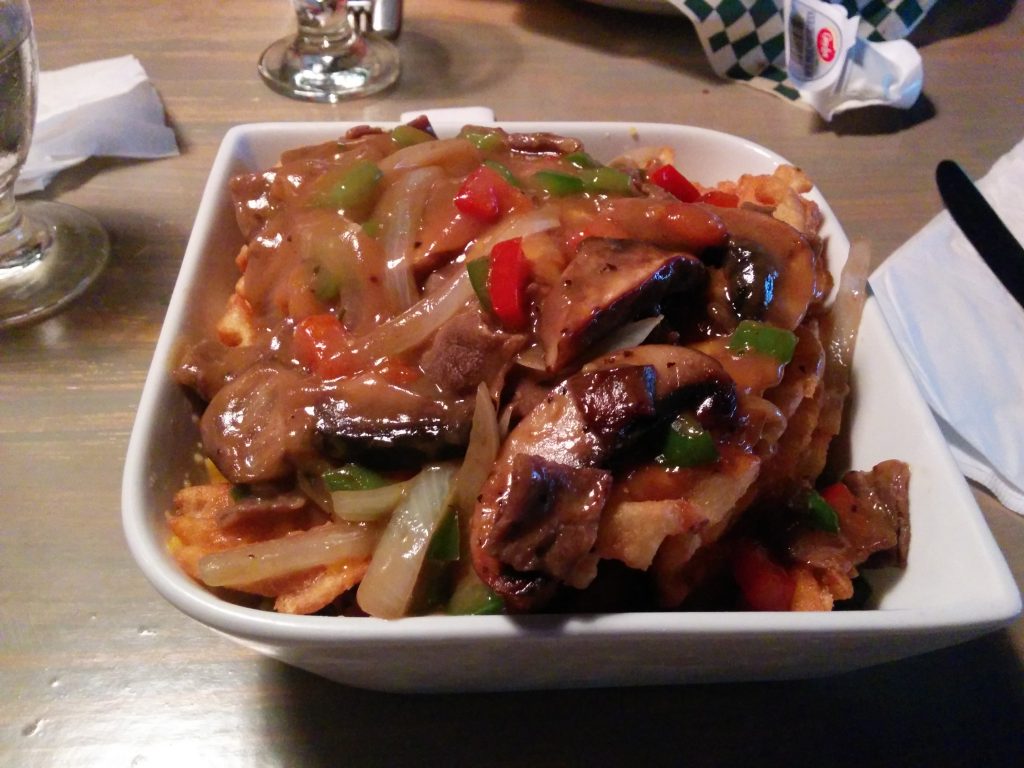 This will be a good stop to top off provisions and pick up some other items we may need. Within a short walk, we've already found a supermarket, auto parts store, home improvement store, office supply store and laundromat. There are also quite a few options for dining.