Friday, June 17th
We technically left US waters today and crossed into Canada. I say "technically" because it felt like we were in Canada already last night. Gaines' is a great marina, owned and run by a family from Maine. However, it appears every customer is from Quebec province. This morning there was only ONE car in the entire lot with a US license plate. All the boat names are in French, and that's the only language spoken on the docks, except by the employees.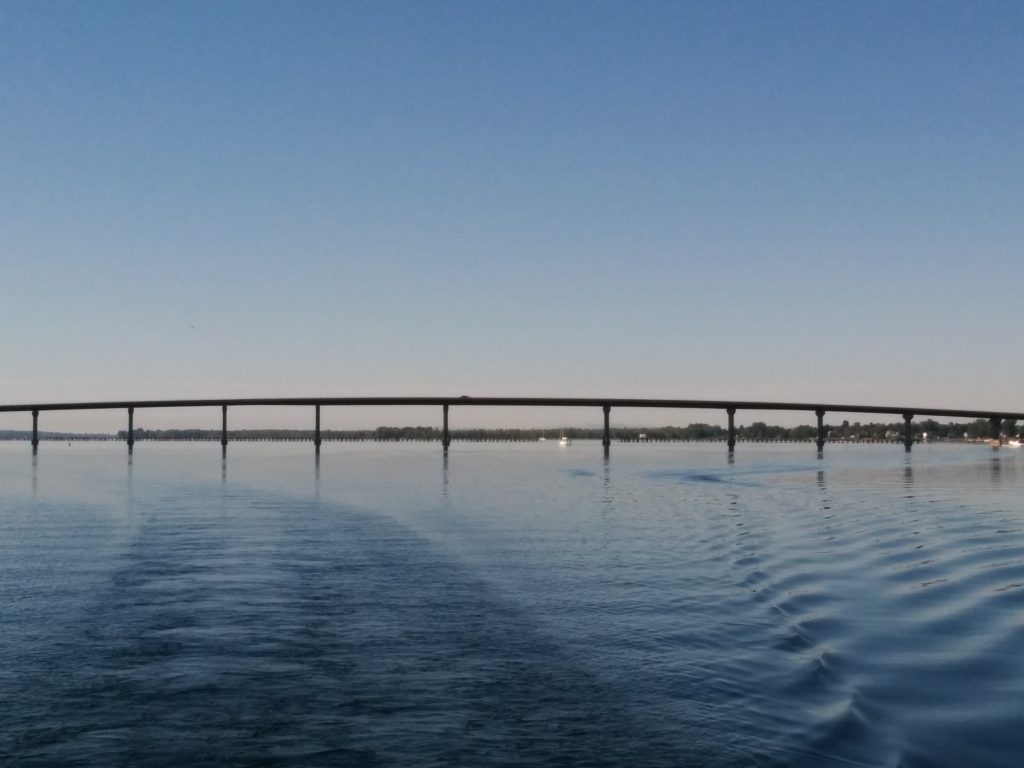 Clearing through at the Customs dock was quick and simple, and the people were friendly. They even came out to help us tie up. Priority one for the day completed, we moved on to priority 2.
About 18 miles up the Richelieu River are two swing bridges, the first lock on the Chambly Canal, and the town of Saint-Jean-de-Richelieu. Priority two for the day was to reach St-Jean and find the Bell Mobility cell phone store to get a Canadian SIM card.
We arrived at 12:30, which our most recent guide book said was when the first bridge would open. It turns out the schedules are not well publicized, and subject to change. Even a local boater we asked had the wrong information. We got through at 1:30, and were told by the bridge tender to tie up at the float before the lock.
It turned out the lock opens twice a day on weekdays. We were there in time for the 1:30 opening, but there were two boats in front of us, and there wasn't room. The next opening is tomorrow at 9:30 AM. This actually worked out well, since the dock we are on is nearer to the street the Bell Mobility store is on, and we'd planned to spend the night on the other side of the lock anyway. Apparently on weekends the locks operate more frequently. Depending on who you ask, it's either continuously or hourly. We'll find out tomorrow.
Around 4:30 PM, the swing bridge behind us also closed, so we're here for the night, like it or not!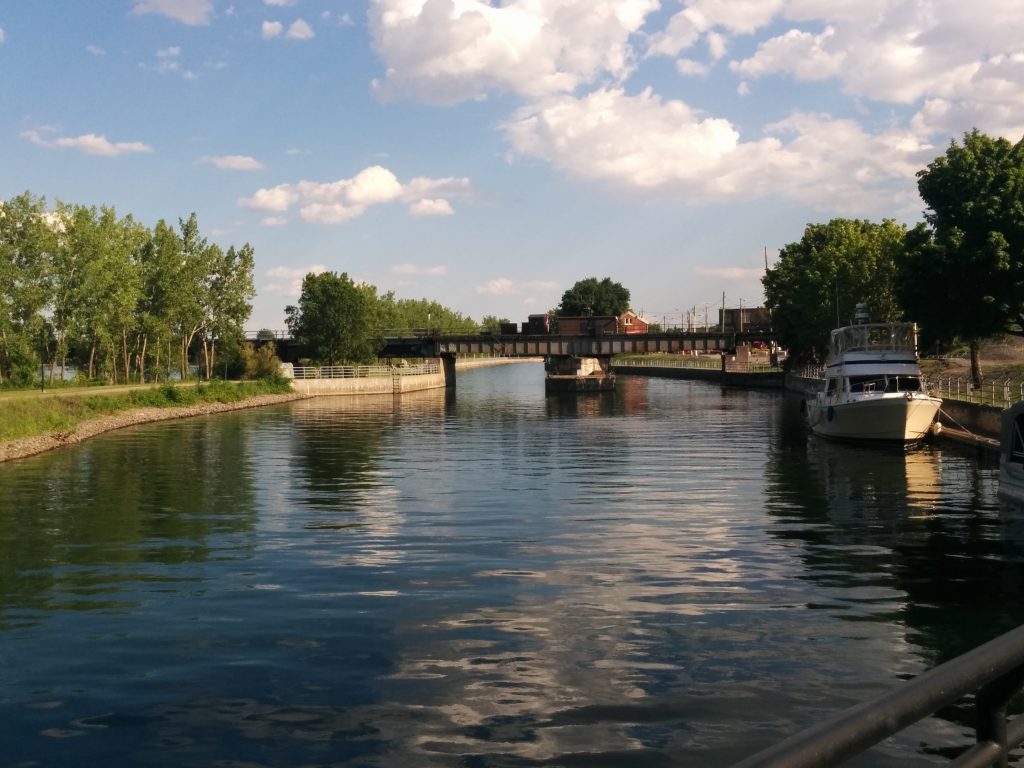 At the Bell store, I found a staff member who spoke better English than my (almost non-existent) French, and it turns out I can't get a monthly plan because I'm not a Canadian citizen. I ended up with a pre-pay plan which allows me unlimited text to and from the US, along with some data, but phone calls to or from the US are 50 cents a minute, so we won't be making too many calls! Post a comment here or send to us from the tracking page if you want our number.
In the end, we met our two goals for the day. St-Jean is a great little town. I picked up a few groceries at a large supermarket on the way back from the phone store. I'm learning to read some French, but speaking it is coming more slowly. I need to consult my French-English book and find out how to answer important questions like "credit or debit?"
Miles travelled: 610.8
Engine Hours: 96.3