Tuesday, July 19th
Today's mission was to cross Chedabucto Bay and reach the town of Canso, on the Northeast tip of the Nova Scotia mainland, for a total of 25 miles.
With stiff winds forecast from the Southwest, this had to potential to be uncomfortable on a Southeast heading since Cygnus rolls a bit in a beam sea.
After an initial scare as some thunderstorms crossed South of us, we found the the winds had a more Southerly component than anticipated, and we were able to take the waves at a better angle.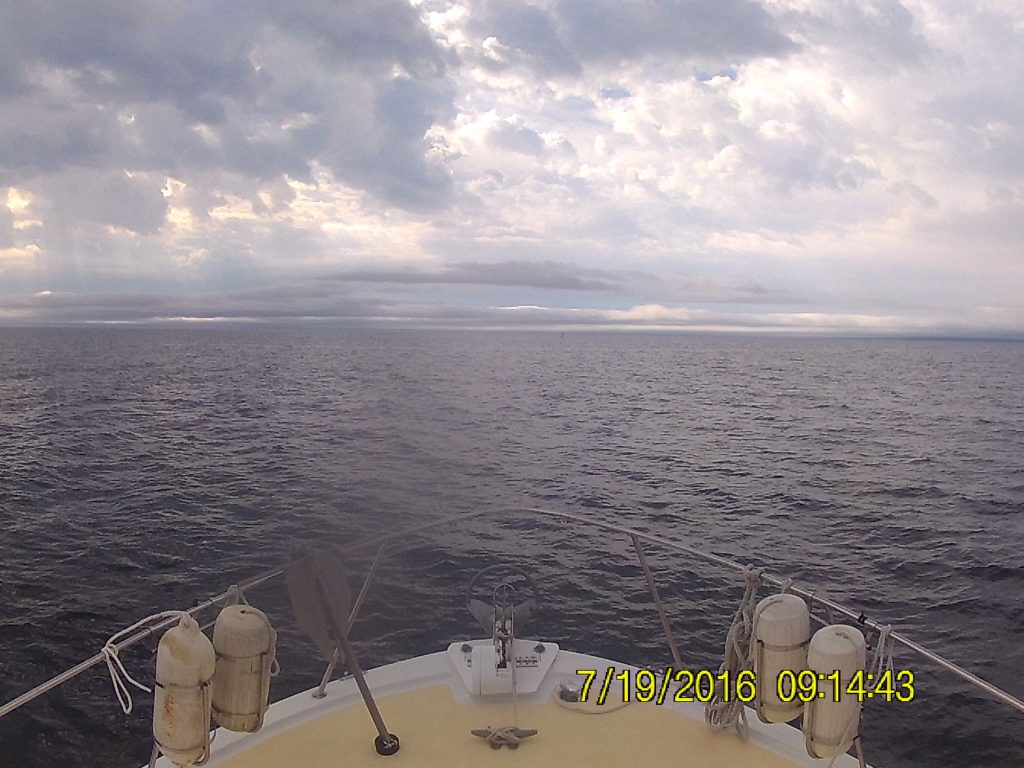 We arrived at the Cape Canso Marina in just three and half hours, and were welcomed warmly on the floating docks. It's a tiny marina and campground, and Parks Canada runs a tour boat out of here to a nearby park on an island. Anchoring near the park would have been our 2nd choice destination.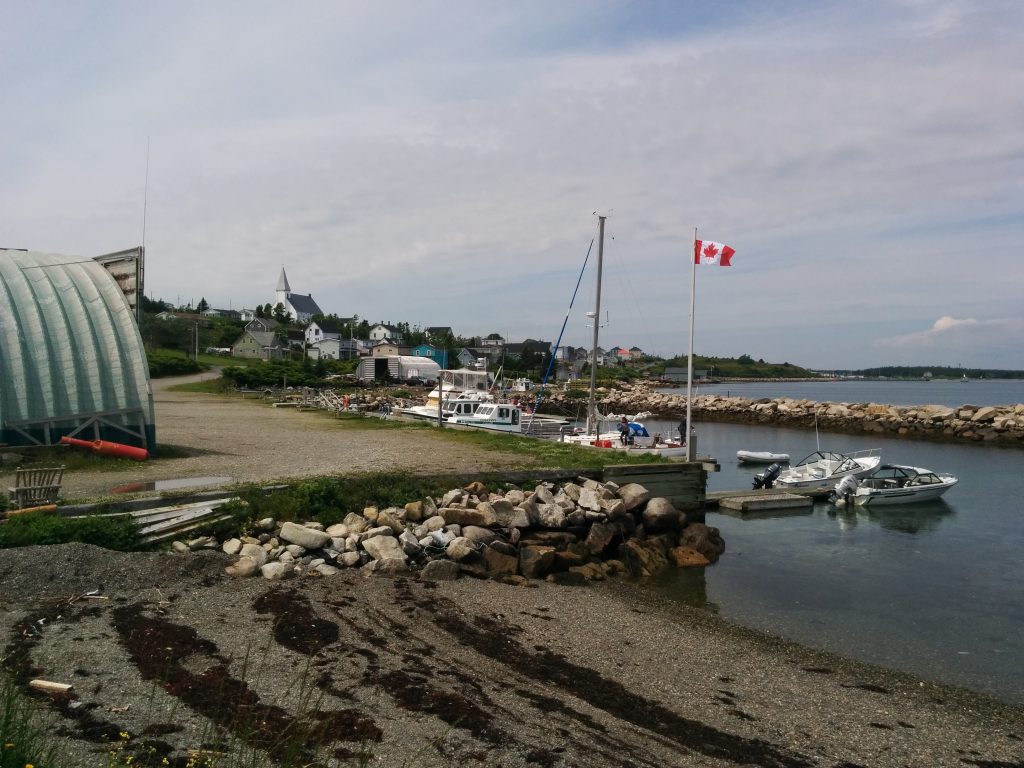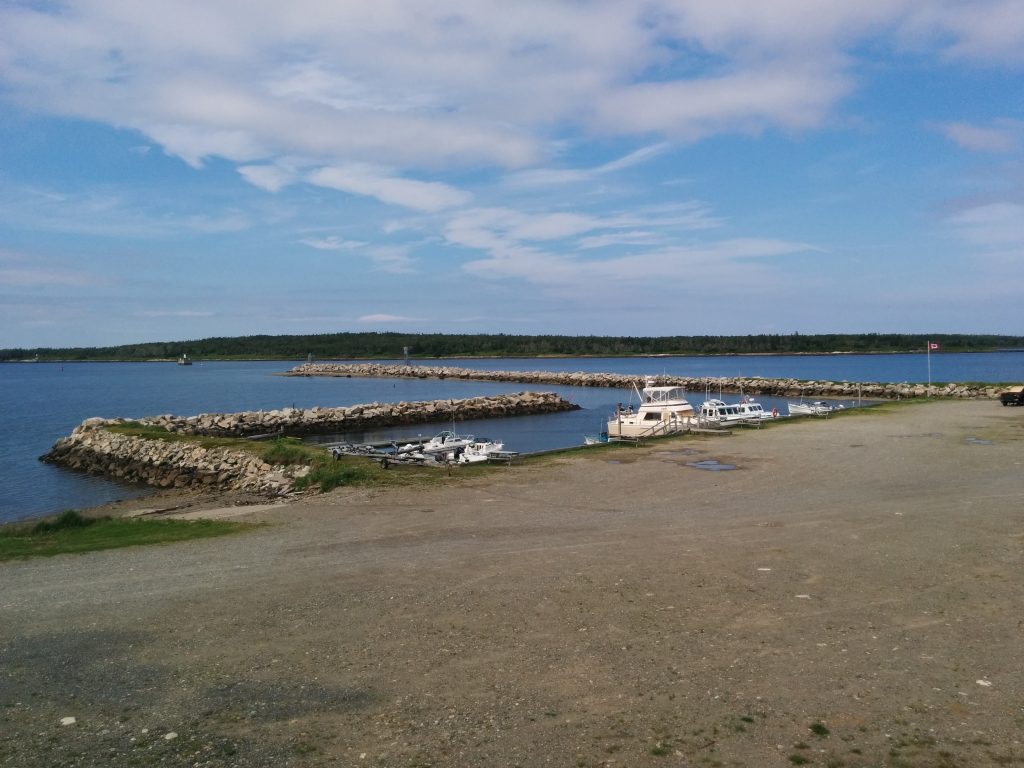 After Canso, we will next hit the open North Atlantic.
Between here and Halifax, there are few towns and fewer marinas. Unlike the Gaspé, however, there are more options for anchoring.
We're not liking the long-range forecast. The next two days look iffy, and no improvement after that. But forecasts and conditions change. We've had good luck so far, travelling when the weather looks good and enjoying "in port" days when it doesn't.
Miles traveled: 1550
Engine Hours: 221.1