Monday, July 18th
Finally, a shorter travel day; 28 miles, underway for less than five hours.
We crossed St. George's Bay and completed the Northern part of the Strait of Canso and the Canso Lock, at the base of Cape Breton Island.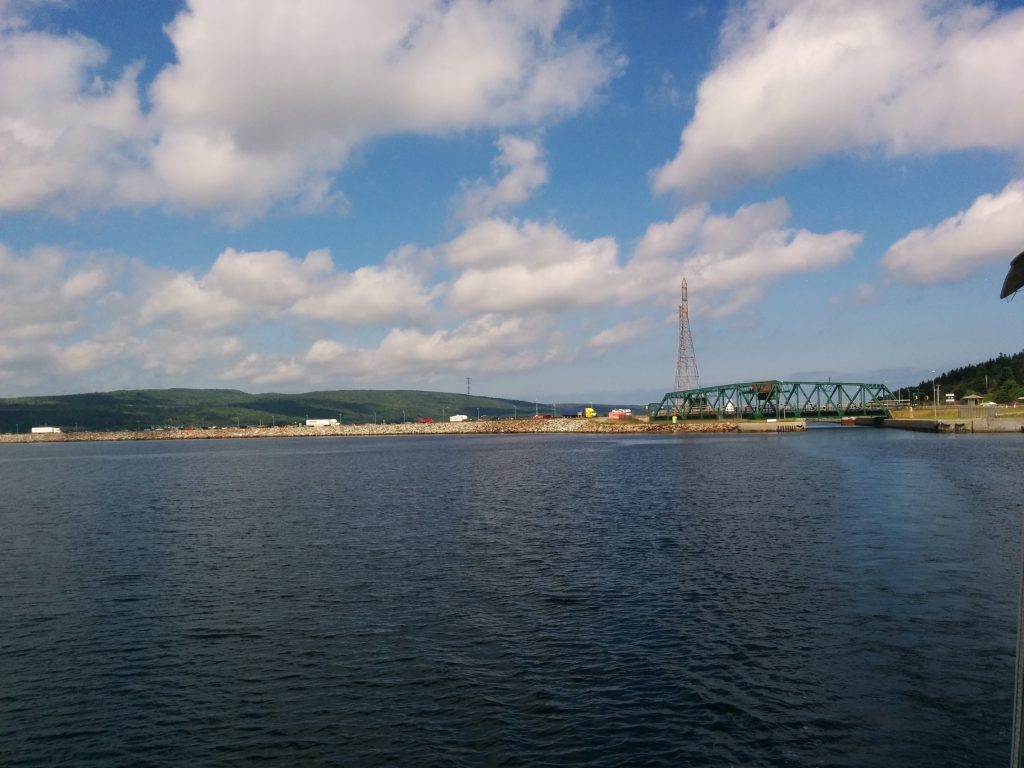 Port Hawkesbury is a somewhat industrial area, with gypsum mining a big business. The rocks are a little less red here. In places it looks like they're pushing mountains of gypsum down to the shore.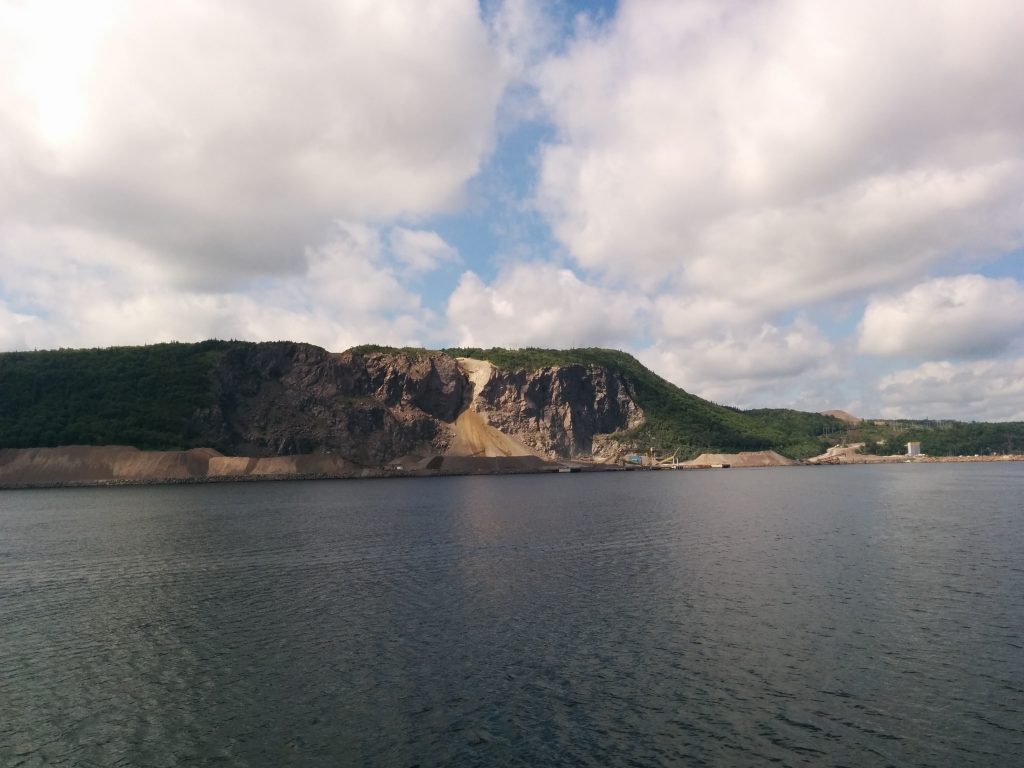 The Strait of Canso Yacht Club manages the small Port Hawkesbury Marina here, and made room for Bear Keeper and us (barely).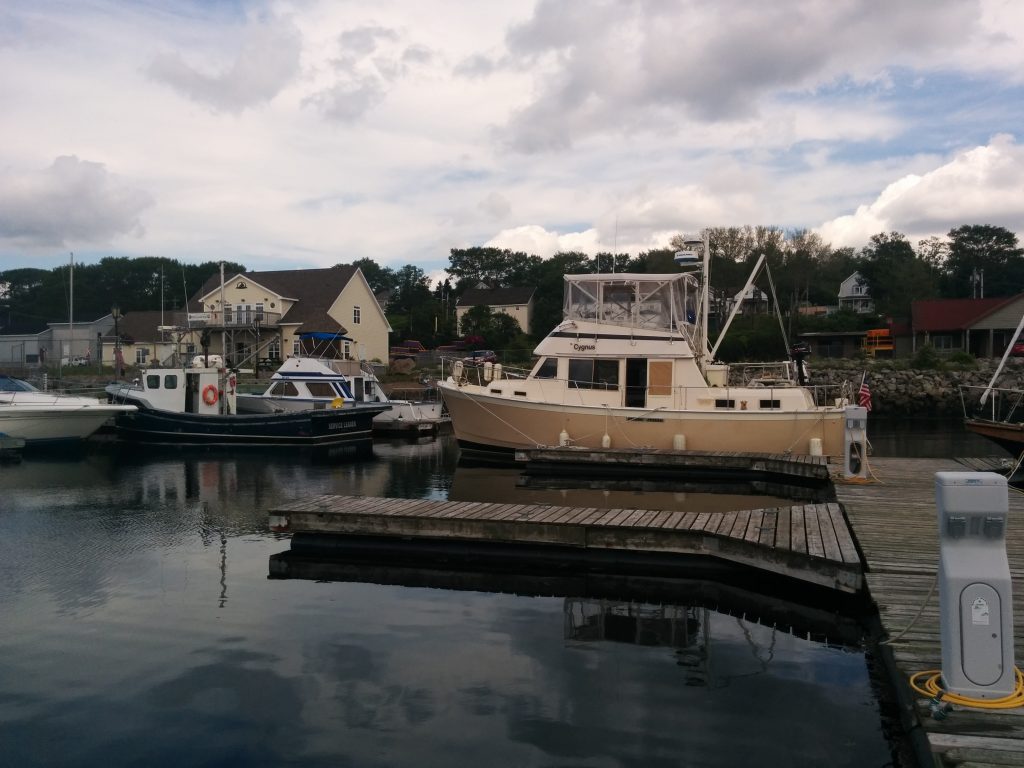 Miles traveled: 1525
Engine Hours: 217.6