Saturday, July 16th
The winds were starting to abate a little during our last day in Summerside, and the forecast for Saturday was much more favorable. We were treated to a nice sunset and spent some time with all our new friends on the dock. We also ran into the crew of S/V Napoleon, with whom we'd had the campfire on the beach back at Escuminac.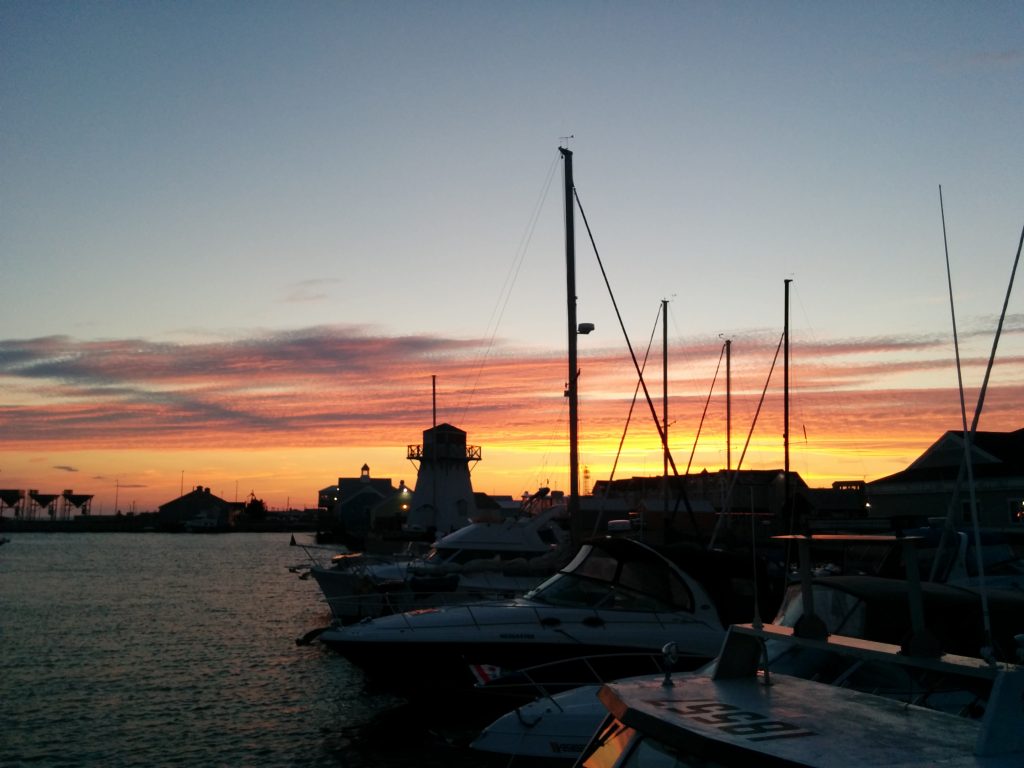 Provisioned and ready for a smooth day of cruising, we set out to cross Northumberland Strait again, under the Confederation Bridge and back 50 miles toward the mainland.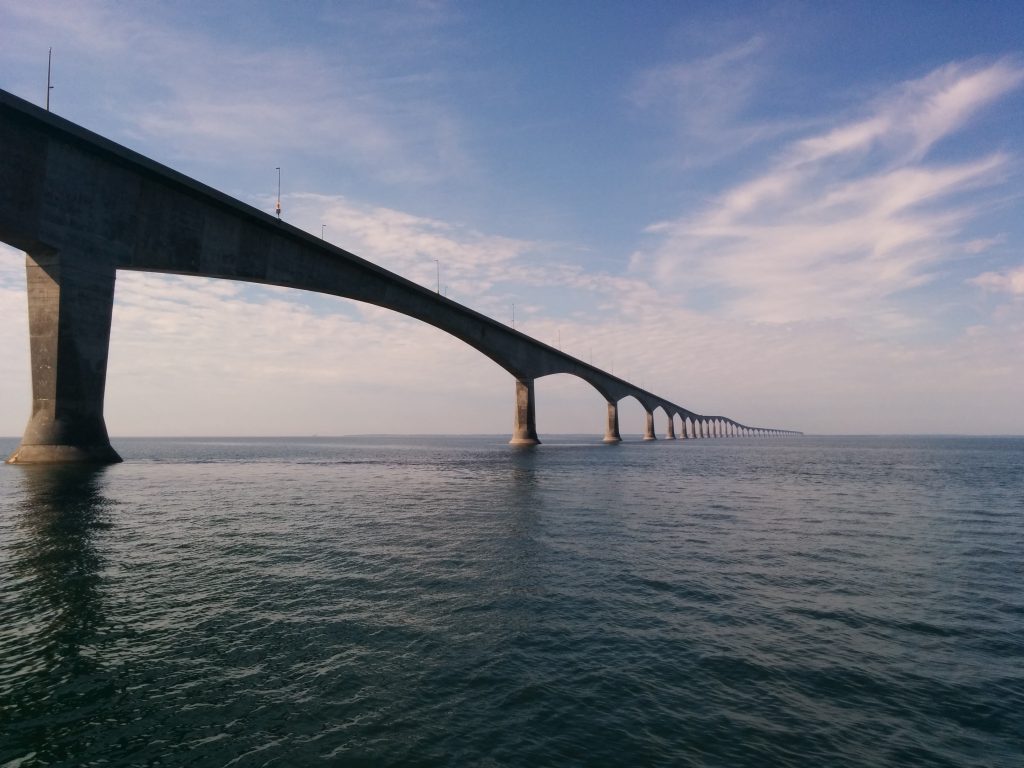 Several cruising boats had holed up in Summerside, waiting out the blow, including our friends on Bear Keeper. The weather was as calm as predicted most of the day.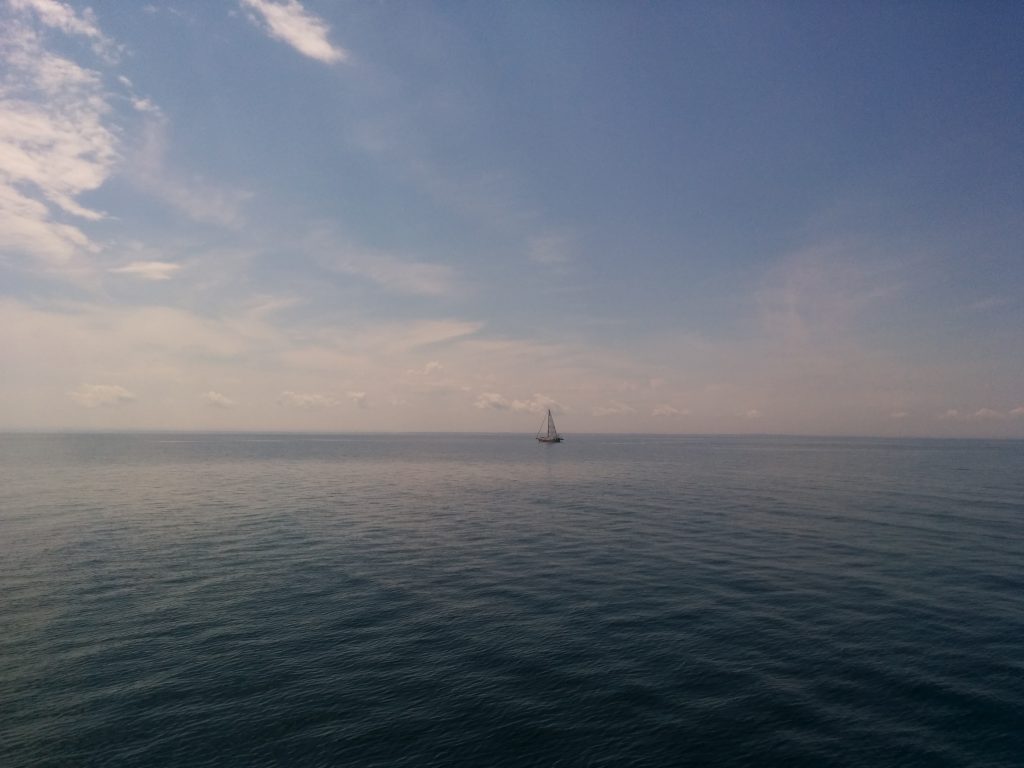 Although they didn't get much sailing in, Bear Keeper made it to our mutual next destination, Amet Sound, Nova Scotia, shortly after us, and before a moderately strong squall line went through to our South. The rock-hard sand bottom challenged our anchor in the sudden winds, but in the end it held with only a brief scare when it reset after a wind shift.
Once the winds let up, we were treated to yet another full rainbow, followed by another nice sunset perfectly framing Bear Keeper at anchor.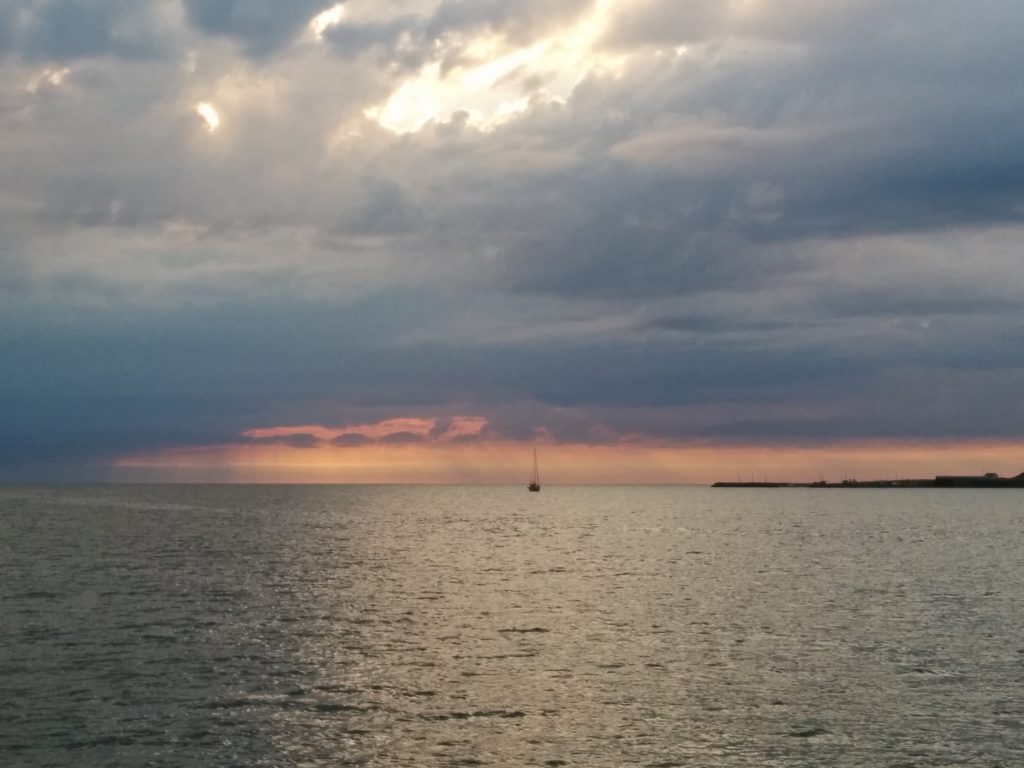 Bear Keeper, like Cygnus, is named after a celestial object. The star Boötis (pronounced Boh-oh-tease) follows Ursa Major around the Pole Star, Polaris. The constellation Ursa Major, which contains the Big Dipper, is the Great Bear. Boötis is the "Bear Keeper."
Miles traveled: 1440
Engine Hours: 204.7