Monday, August 22nd
We're staying another night at Northeast Harbor.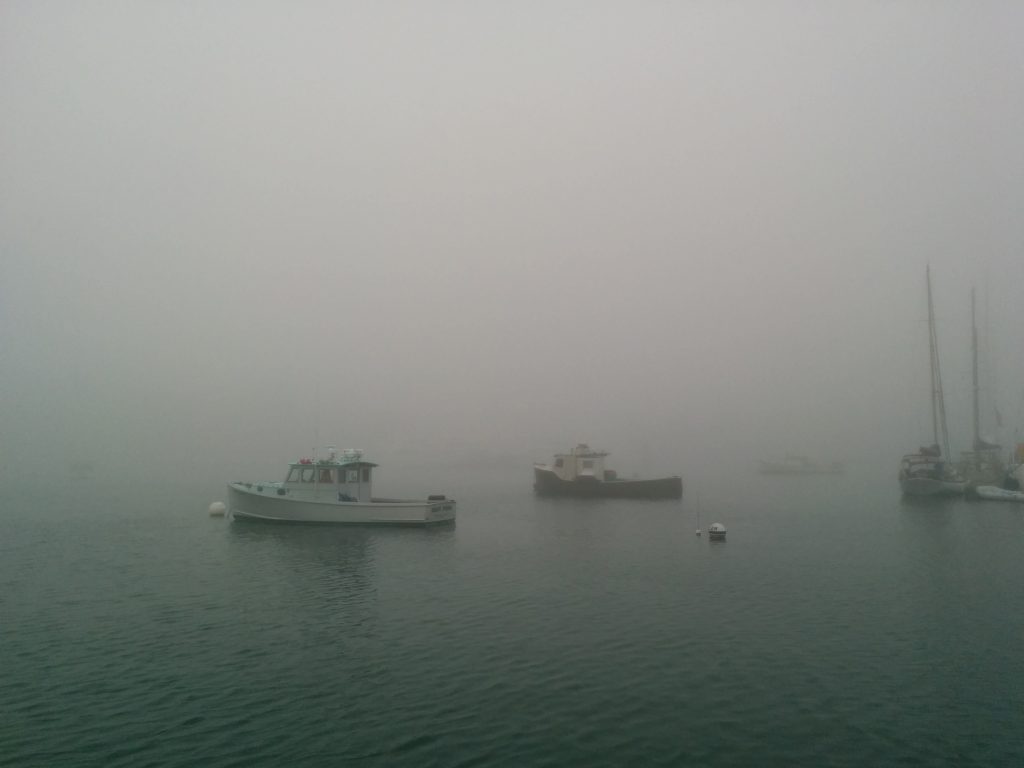 We don't usually let a little rain stop us, and fog is pretty routine, but the winds are expected to pick up this afternoon, too. We're not in a hurry, and the long-range weather forecast suggests tomorrow and Wednesday will be better travel days. That would put us in an area with lots of well-protected harbors for Thursday's forecast storm.
Yesterday we filled up on fuel and water, and moved the boat to a new mooring nearer the marina docks.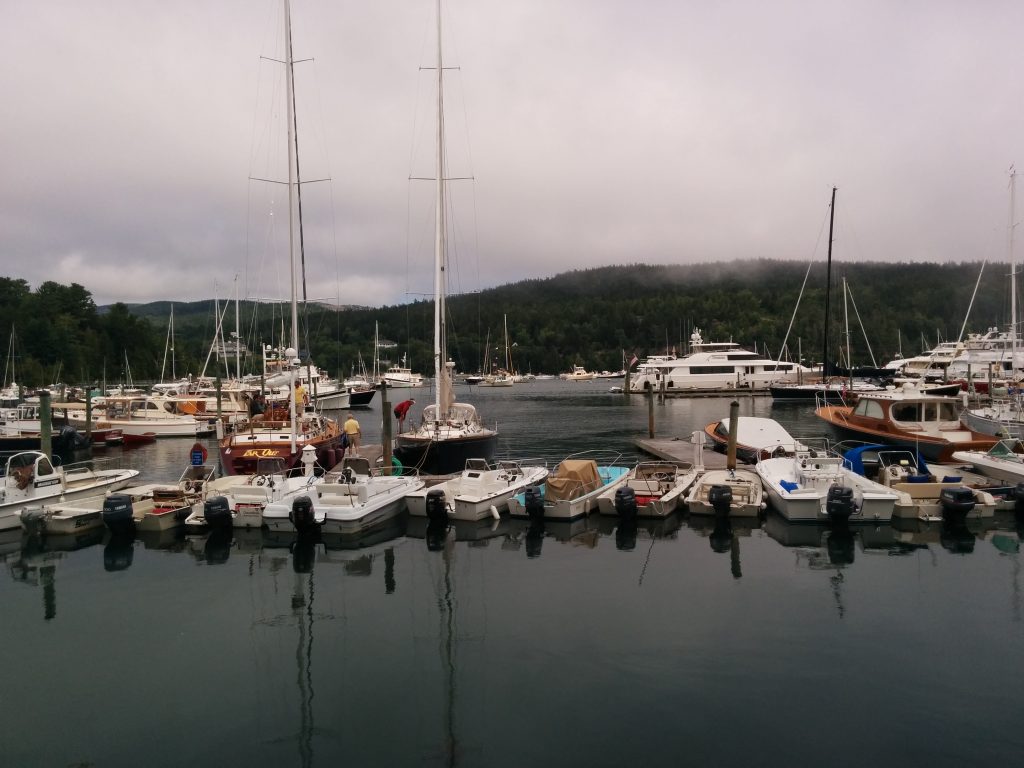 That's us near the center of the photo above, behind and well beyond the large yacht. From here we can get a strong marina Wi-Fi signal. However, their connection to the Internet is intermittent at best, so the move really didn't help us, except to make the launch ride in to shore a little shorter.
As predicted, the rain and fog cleared up mid-day, and we took the island bus into Bar Harbor for some obligatory souvenir shopping.